Buying an apartment: all you need to know tips, Property purchase guide, Buy a home advice
Buying an Apartment: Everything you Need to Know
30 Jun 2022
When buying an apartment, what should you consider? Understand the steps to get out of rent and conquer your own home.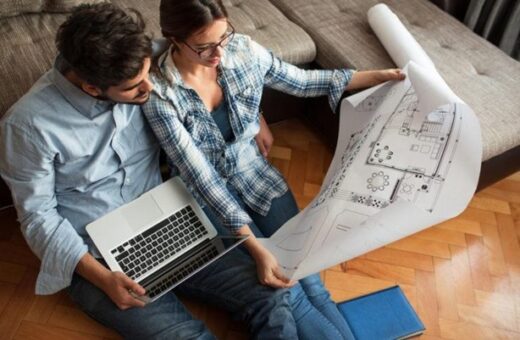 Buying an apartment is a big challenge in many ways. To overcome it and make this dream come true, you need to worry about issues ranging from financial planning and choosing the property to the bureaucracy involved in financing and the documentation needed to acquire an apartment.
There are several decisions and choices to be made to get out of rent. Many of them will need to be very well analyzed, for example, if the best option is to buy a property in the plant or ready to live. And that's not counting the steps to be taken to make sure everything goes according to plan. After all, of course, you want to move into your already beautiful and cozy little corner without leaving a trace of problems behind, right?
So, to help you on this true journey, that is, buying an apartment, Sky Marketing brings you everything you need to know to make your dream of owning your own home come true and start building your heritage without major difficulties. Shall we go ahead?
Make a Financial Plan to Buy the Apartment
The first step in buying an apartment is to catch up on finances. For this, it is necessary to have good financial planning – even to know exactly how much you will be able to have for the acquisition of the good. Here's how to make a financial plan from scratch.
This planning also serves to prevent you from going through situations that force you to default on the property financing installments, which could lead you to the loss of your dreamed apartment. To keep your finances in order, just follow the steps below.
Exterminate the Debts
When buying an apartment, debt is your worst enemy. In addition to the interest they usually accumulate, there is still the issue of committing part of their income. Therefore, before anything else, it is necessary to liquidate them.
If it is possible to anticipate payments through settlement agreements, you will get good discounts and also leave an important part of your salary free to pay the installments of a mortgage that can only be achieved with a clean name.
Also remember that, even if there are no overdue debts, financial institutions that grant any type of financing usually analyze the percentage of income committed to debts, including property installments, which must not exceed 30% of gross earnings.
Eliminate Superfluous Expenses
Now that you've gotten rid of your debts, it's time to prevent them from accumulating again. The best way to do this is to cut back on unnecessary expenses. You know that recurring charge on your credit card from an app you subscribed to and don't even remember anymore? What about that cable TV you don't have time to watch?
All of this can be eliminated or replaced with cheaper or on-demand services. For example, instead of cable TV, how about subscribing to streaming movies on demand? Surely, if you look hard enough, you will find many things that are not as necessary as they may seem.
The exterior and interior of luxury apartments are pristinely maintained and equipped with the best of facilities. You will find several luxury apartment amenities and clubhouses, banquet halls, mini audio-visual theatres and swimming pools and decks reminiscent of resorts.
Make an Emergency Reserve
Emergencies happen, that's a fact, and there's no way to get rid of them. Therefore, keeping a reserve for these situations is extremely important to prevent you from going back into debt. Just imagine a serious problem with your car or an unexpected illness?
You will certainly have to find resources to solve this kind of thing, and if you don't have a reserve, you will have to resort to credit card or loans. For example, you can apply for a fast, instant and secure SMS loans in Sweden to help you cater to unforeseen circumstances. The result of this is high interest rates, which will consume much of what you would like to invest in the purchase of your apartment.Nevertheless, it will provide an excellent way to eliminate immediate financial obstacles and fill budget gaps.
Control your Budget
You certainly know how much you earn, don't you? From this amount, set aside a percentage to save and maintain that reserve we just mentioned — what is left over should cover your monthly budget, which should include the installment of the financing of your new property.
That is, you need to make your fixed and variable expenses fall within that amount. So, no spending more than you earn, okay?
Save for the Future
Following these tips that you have read so far about your financial planning to buy an apartment, you will certainly be able to acquire it and, when that happens, you will want to furnish and decorate everything according to your taste, right?
So keep a little money saved so that, after the dream comes true, you can leave your property the way you always wanted. This money will certainly help you with small renovations and also to improve the decoration!
Another important point about getting used to saving is that when you go into financing to buy an apartment, you will have 30% of your income committed to the installments over a long-term, which can reach 30 years. So, if you get used to saving this percentage of your income every month, you will already guarantee that you will be able to live with the payment of the installments of the financing of your new property.
Find out your Available Funding Limit
Now is the time for you to begin to understand how far you can go with financing, as financial institutions will not release the amount you want but the amount they think you will be able to pay.
Private institutions, such as banks and construction companies usually require a down payment of 20% of the value of the property and only allow the installment to commit up to 30% of your gross family income. Therefore, the higher the down payment, the higher the limit available for funding.
Also, if you are able to compose the income with more members of your family, for example, with your spouse, parents or sibling, the proven income will be higher, which will support more limits for financing. So, before you start thinking about the property search, check with financial institutions how much you can count on to buy a financed apartment.
Choose the Best Financing
Currently, there are several types of real estate financing, in addition to the Federal Government housing programs, which subsidize part of the value of the property according to your income range.
Therefore, it is important to understand the advantages of each of the financing available for your profile. It is possible to obtain it through private banks, construction company, etc. See below how each of them works.
Financing through Private Banks
Financing offered by private banks works like financial loans and, therefore, usually has higher interest rates. Normally, banks require a down payment of at least 20% of the value of the property without facilitating payment. In addition, the property itself is usually the guarantee of the payment of the installments.
To count on financing from a private bank, you need to have a clean name and a good score in the credit rating systems.
Financing through the Construction Company
Construction companies also usually offer financing, mainly for the acquisition of properties that are still in the plant. The conditions are very similar to those of banks with regard to guarantee of payment and clean name, score and proof and commitment of income. However, interest rates are usually a little lower and also offer better conditions for the down payment, which, in some cases, can be paid in up to 60 months.
If you choose to buy an apartment still under construction, that is, on the floor plan, you will pay much lower installments until the property is delivered and ready to move in. So, if you still pay rent, this is a good alternative for you, as the monthly fee of the property under construction plus the rent you pay will already be a kind of "training" for when you are paying the highest installments  and living in their new home.
Set the Desired Property Type
All right with the financial part, it's time to start thinking about the type of property you want and what are its characteristics. You can buy an apartment, a house or even a plot of land and the material for construction. Once this part is defined, it is time to assess your needs regarding the characteristics of the property. For example, how many rooms will you need to serve you and your family, whether you need an office or a garage, etc.
Also think, in the case of an apartment, which services you would like to have in the condominium, but don't forget to check the costs of each one of them.
Decide between Buying a Ready-Made Apartment or an Off-Plan
As already mentioned, there is the possibility of acquiring an apartment still in the plant, which is usually much more advantageous. In addition to being a new property that has never been inhabited — and therefore eligible for the federal program —you will still be able to decide on some finishing details in agreement with the construction company.
In addition, this type of property usually costs much cheaper than a ready-to-live-in because of the waiting time for the delivery of the keys. Remember that until this happens, the financing installments are also much lower compared to finished property.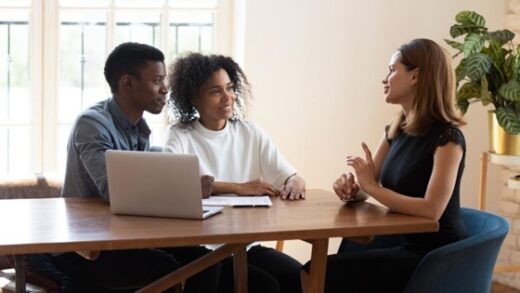 Do Good Research and Find Out about Apartment Options
Now that you know how much you can count on to buy an apartment and what are the characteristics of the ideal property for you and your family, it's time to roll up your sleeves and start looking for good options. It is necessary to visit several units before making a decision, in addition to analyzing all the smallest details, ranging from the electrical and hydraulic installations to the times when the sun hits the apartment and the level of noise in the neighborhood.
If you realize that the property needs some renovation and you are willing to do it, budget everything – including checking the issues related to condominium and city hall permits to move the property. Even if you fall in love with the first apartment you visit, check out others before closing a deal. And, preferably, get professional help to make that choice.
Choose the Best Place to Live
Visiting so many properties, you already have an idea of how many differences are found between one neighborhood and another, right? Therefore, it is very important to also take into account your needs in relation to the neighborhood. For example, if you have school-age children, you might want to have a kindergarten close by. If you have a family member with health problems, why not live near a hospital?
Another important point is in relation to the proximity of your work. The time and cost of commuting to work every day directly affect your productivity and your budget. Therefore, paying a little more for a property close to where you work is often more advantageous than buying a cheaper and more distant apartment, making you spend an absurd amount on transportation.
So, calculate how much you would spend, dilute it in the value of the installments and see which is the ideal neighborhood for you to buy your property.
Make a Good Evaluation of the Chosen Property
Now that you've chosen the property, it's time to carry out a more detailed assessment before closing the deal, in order to make sure that no inconvenient details went unnoticed in the research phase.
At that moment, the presence of an engineer or architect is of great value, as well as the follow-up of a specialized lawyer to analyze all the documentation of the property and verify that there is no impediment to the sale or debt linked to the property.
Many real estate agencies rely on these trained professionals to assist you in this process and thus ensure that everything goes as planned by you.
Know the Costs Associated with Buying the Property
The time to close the deal is also to list all other costs associated with the acquisition of the good. In addition to repairs and possible renovations, decoration, furniture, etc., you still have to worry about taxes and fees for the purchase and sale transaction to take place.
The property certificates that need to be issued are not free of charge. In addition, the issuance of the public deed also has costs, as well as the registration of the property.
Prepare the Necessary Documentation for Purchase
The process of buying a property is very bureaucratic and must be done with great care and attention, as it involves a series of documents that, if not in agreement, can make the entire transaction unfeasible. See below what documentation is required to buy an apartment.
From Buyers
certified copy of personal documents, such as RG, CPF or CNH;
marriage certificate or stable union certificate;
proof of address;
proof of income (in case of self-employed or self-employed professionals, income tax declaration or bank statements are required);
work card;
Release guide for the Severance Indemnity Fund (FGTS).
From the Seller
certified copy of personal documents, such as RG, CPF or CNH;
marriage certificate or stable union certificate;
joint negative certificate of state tax debts and the attorney's office of the state in which the property is located and at the seller's domicile (regarding the active debt);
joint clearance certificate of federal tax debts and the Federal Attorney's Office issued by the Federal Revenue Service (referring to active debt);
certificates of distributions of compositions, judicial reorganizations and bankruptcies;
consultation of the active debt register of the municipality where the property is located and the seller's domicile;
Certificates of Civil Distributions – civil and family actions and successions – and state and municipal tax executions of the municipality of the Property and the respective domicile of the buyer;
certificates of concordats, judicial reorganizations and bankruptcies issued in the municipality of the property and the district of the buyer's domicile;
federal action certificates (1st and 2nd degree civil and criminal);
personal certificate of criminal actions and executions in the municipality of the property and in the district of the buyer's domicile;
certificates of labor claims issued by the Labor Courts;
negative certificates of labor debts;
negative certificates from the protest registry offices of the last 5 years.
Of the Property and the Condominium
updated certificate of registration of the property (less than 15 days old);
negative certificate of real estate taxes from the municipal government;
certified copy of the minutes of the general meeting for the election of the trustee;
IPTU clearance certificate;
copy of the condominium agreement and its regulations;
consumer bills paid off, such as water, electricity and gas in the last 3 months;
UNICAI certificate (only for houses);
negative certificates of condominium labor debts;
certificates of civil and family distributions and successions;
certificates of state and municipal tax executions of the condominium;
joint clearance certificate of debts related to federal taxes and union attorney;
certificates of labor claims issued in the labor court where the property is located.
All the necessary certificates, both from the seller and the property, can be obtained more easily and safely if you count on the help of professionals specialized in real estate law or real estate brokerage. So don't think twice before looking for help at your real estate agency.
Choose a Construction Company to Buy an Apartment
If you have chosen to buy an apartment off-plan, you should also be concerned about choosing the builder. As we have seen, this can be a very advantageous decision, especially if the chosen construction company is solid and offers good payment terms.
Research the history in the market, compare proposals, visit other projects already delivered and try to talk to those who have already bought properties from her.
Another point that should be analyzed when choosing a construction company is the adoption of practices and the use of sustainable and ecologically correct materials. After all, you don't want to live in a condominium that pollutes your neighborhood, your city, your planet, right?
In short, to buy a new apartment, it is necessary to think about finances, choose the perfect property, both from the point of view of comfort and location (such as https://www.skymarketing.com.pk/new-metro-city/ ), understand what other costs are involved, decide on the best form of payment, preparing all the documentation necessary to carry out the negotiation and, also, count on the support of a good construction company to help you at that moment. But with calm, planning and organization you will go through all the steps successfully. Don't leave to enjoy and celebrate only in the final stage. Enjoy the journey!
Comments on this guide to buying an apartment: all you need to know article are welcome.
Building Design
Building Designs
Five innovative applications for modular buildings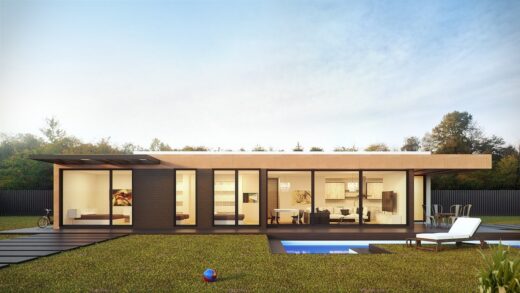 What You Need to Know About Replacing Your Roof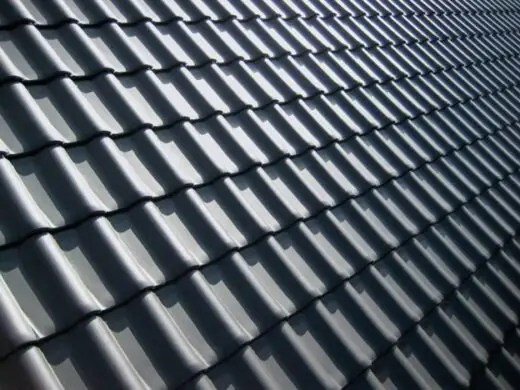 6 questions to ask when hiring residential roofing contractor
First Time Replacing Your Roof
Building Articles
Residential Architecture
Comments / photos for the Buying an apartment: all you need to know advice – new flexible construction design page welcome