How to buy land on the gold coast advice, Queensland real estate buying guide, QLD property sales
How To Buy Land on the Gold Coast?
20 Jan 2023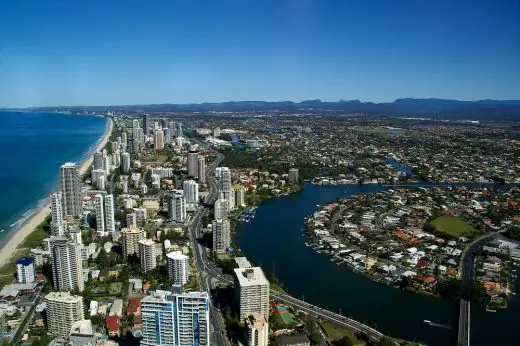 Have you ever dreamed of owning your own piece of paradise on the Gold Coast? With its glittering coastline, striking mountainous scenery and lush green national parks, it can seem like a distant fantasy. But in reality, buying land on the Gold Coast is actually achievable with careful planning and research – you just need to know where to start.
To help you with this topic, we'll be sharing some top tips for finding and purchasing property on the stunningly beautiful Gold Coast. This can give you the perfect place to call home or use as an investment opportunity. From due diligence checks to comply with local regulations and approvals – let's begin our journey into this magical part of Australia together.
Here are a few steps to help you purchase land on the Gold Coast:
1. Research Land for Sale on the Gold Coast
If you're looking to buy land on the Gold Coast, it's important to do your research. Start by checking out listings online, paying a visit to a local real estate agent, or browsing newspapers and magazines for properties for sale. Once you have an idea of what type of land you want – such as building a house, starting an investment property or just buying it as an investment – then you can start creating a shortlist of potential options! This can then help inform your final decision.
2. Make a Budget and Decide What Type of Land You Want To Buy
Once you've done your research, it's essential to set a budget. Make sure you are buying land within your price range. Consider factors like size, location and other features that may affect the price. You should also decide what type of land you want – whether it is rural or urban, residential or commercial zoning.
3. Get Pre-approved for a Loan if Necessary
If you need financing to buy land, it is important to get pre-approved for a loan. Pre-approvals are generally more accessible than attempting to secure the loan after buying the property. It also gives you more buying power when purchasing land. It is because sellers are often more willing to negotiate with buyers who have already secured their funding.
4. Find a Local Real Estate Agent with Market Knowledge
Having a good local real estate agent with market knowledge of the Gold Coast can be a great help when buying land. They should have access to listings and connections that may not be available to them. They also have extensive experience in buying and selling properties in the area. This is a great way to ensure you are getting the best deal and finding the perfect piece of land for your needs.
5. Visit Potential Properties and Make Sure They Meet Your Needs
Once you have found a few properties that meet your criteria, it's time to visit them. Make sure all the features match what you are looking for and that there are no surprises when you get there. Look out for things like zoning laws, building codes and other potential restrictions on buying the property. By doing this, you can make sure the land is suitable for your needs and that you know all the details before making your purchase.
6. Negotiate With the Seller or Their Representative
After you have identified the property that you want to buy, it is time to negotiate with the seller. When purchasing land on the Gold Coast, there are several factors that will affect your offer and negotiation strategy. Such as market conditions, location and size of the property. Consider all these factors when negotiating for the best possible price.
7. Secure Financing, Sign Contracts and Close on the Property
Now that you have reached an agreement with the seller, it's time to secure financing and sign contracts. Make sure that any contracts are reviewed by a lawyer before signing them. Once all this has been done, it is time to close on the property. This is the final step in buying land on the Gold Coast, and it is important to double-check all the documents before signing them.
Buy land on the Gold Coast Conclusion
Buying land on the Gold Coast is no small undertaking and should not be taken lightly. There are a range of factors to consider before committing to any purchase, including a budget, location, zoning regulations and desired end use.
Working with a reputable real estate agent can help you find the perfect piece of land for your needs. It's also important to ensure you have access to all the necessary legal documents and finance options. With a bit of research, planning and due diligence, finding an ideal land for your dream home or business venture on the Gold Coast is possible.
Comments on this How To Buy Land on the Gold Coast? article are welcome.
Gold Coast Architecture Designs
Gold Coast Architectural Designs
Jewel, Surfers Paradise
Architect: DBI ; Interior Design: DBI Design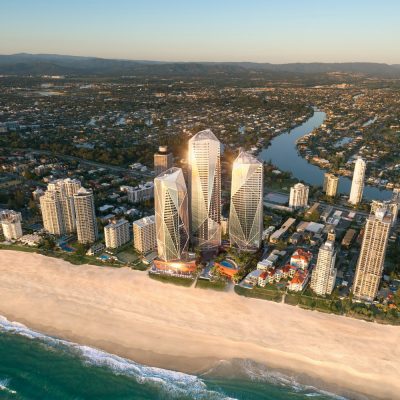 image : 3D Artist Binyan Studios
Jewel Gold Coast Towers
Dining Precinct at Oasis Shopping Centre, Broadbeach
Architects: The Buchan Group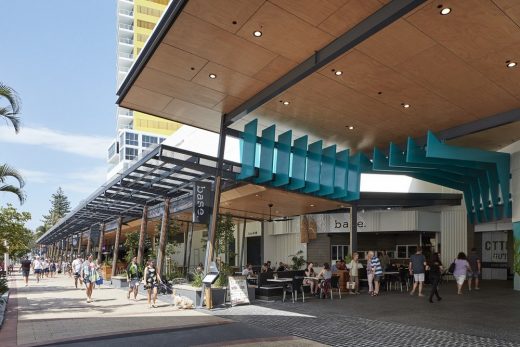 image courtesy of architecture practice
Oasis Shopping Centre at Broadbeach
Queen Street Village, Southport
Architects: The Buchan Group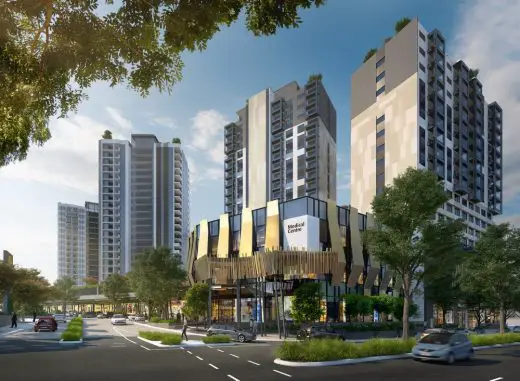 image courtesy of architects practice
Queen Street Village Southport
Gold Coast Cultural Precinct Design Competition
Architectural Design Contest in eastern Australia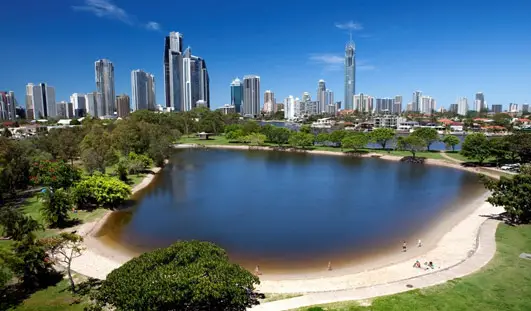 render from competition organisers
Gold Coast Design Competition
Wharf Road, Surfers Paradise
Oppenheim Architecture + Design
Gold Coast Tower
Hilton Surfers Paradise
Architect: The Buchan Group
Hilton Surfers Paradise : Gold Coast Buildings
Architecture in Australia
Contemporary Australian Architectural Projects
Australia Architecture Designs – chronological list
How to navigate Brisbane property market
Comments / photos for the How To Buy Land on the Gold Coast? page welcome