Building a renewable future – what does 2023 hold?, Sustainable sources guide, Solar and wind advice
Building a Renewable Future – What does 2023 Hold?
29 Mar 2023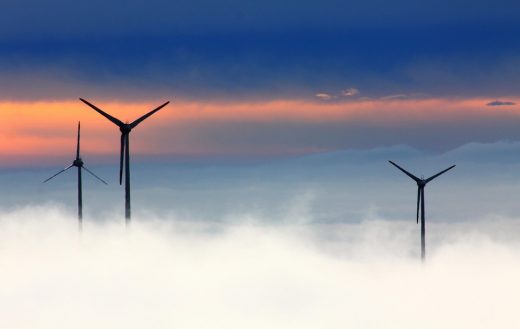 As the world comes to grips with the challenges of climate change, the need for effective renewable energy sources becomes more pressing. 2023 is set to be a year of significant progress in building a renewable future, with new technologies, policies, and investments driving a rapid transition to a low-carbon economy. Let's explore some key developments to watch for in 2023 with insights from Exagen.
Continued growth in solar and wind power
First off, the main players in renewable energy – solar and wind. Solar and wind power are the two fastest-growing renewable energy sources, and this trend is set to continue as we get stuck into 2023. 
While these technologies were originally quite difficult to produce on a large scale, those issues are vanishing. Falling costs and advances in technologies are starting to make these sources more competitive with traditional energy sources – according to a
report by the International Energy Agency from 2022, solar power is in fact now the cheapest form of energy.
Expansion of energy storage systems
One of the biggest challenges with renewable energy is the intermittency of sources like solar and wind. Energy storage systems, which are essentially massive batteries, are becoming increasingly important in enabling these sources to provide reliable power. In 2023, we'll see continued growth in energy storage systems, including larger, more efficient batteries.
Investments in green hydrogen
Green hydrogen, a gas that's produced using renewable energy, will likely be a major solution to fully decarbonising sectors such as transportation. In 2023, we're going to see more investments in green hydrogen production and distribution, as well as the development of new applications for this versatile fuel source.
>Acceleration of electric vehicle adoption
Electric vehicles are already playing a part in reducing emissions from transportation, and 2023 is set to be a pivotal year in their widespread adoption. Several major automakers have announced plans to phase out internal combustion engines by the mid-2020s, and governments around the world are introducing incentives to promote electric vehicle adoption. Solar energy solutions from specialists may even allow some EVs to operate without 'dirty' grid energy, ensuring that they become fully carbon-neutral.
Policy changes around green energy
The transition to a low-carbon economy will require significant policy changes, and we can expect to see several key developments in 2023. For example, the United States rejoined the Paris Agreement in 2021, which is providing a renewed focus on reducing greenhouse gas emissions from one of the world's biggest historical polluters. Other countries are likely to introduce new policies to promote renewable energy, including feed-in tariffs or carbon pricing.
Advances in other renewable energy sources
While solar and wind power are the dominant renewable energy sources, other technologies are also making significant breakthroughs. For example, tidal and wave energy could provide a substantial portion of the world's energy needs, with most of the world's population living in proximity to an ocean.
As we get further in, 2023 is proving to be a year of significant progress in building a renewable future. Solar and wind power will continue to grow, energy storage systems will see intensive development, and green hydrogen is likely to continue to gain traction as a fuel. With continued investment and technological innovation, we can look forward to a future that's eventually powered entirely by clean, renewable energy sources.
Comments on this Building a Renewable Future – What does 2023 Hold? article are welcome.
Building Articles
Residential Architecture
Dabbing Products For Your House
2 Murray Road, Hong Kong, P.R.C.
Design: Zaha Hadid Architects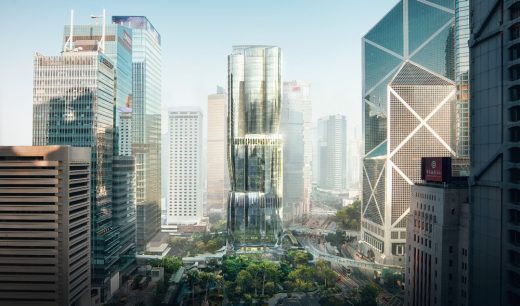 image © Arqui9
2 Murray Road
Located in the heart of Hong Kong's central business district, the 36-storey Murray Road project for Henderson Land replaces a multi-storey car park. The new building creates an urban oasis adjacent to Chater Garden.
Comments / photos for the Building a Renewable Future – What does 2023 Hold? page welcome