Bristol home pricing trends tips, Housing conveyancing solicitors, Southwest England property sales price rises
Bristol Home Pricing Trends in England
30 Jun 2022
Welcome to Bristol City, one of the best places to live and work in the UK. In the last decade, Bristol has changed dramatically, becoming one of the housing hotspots in the UK. Today, the city has become a thriving economic powerhouse and the UK's most popular living destination.
Everyone investing in the property market would like to buy a house in Bristol. However, before you make that move, you want to know what the housing market in Bristol looks like.
What are some trends to watch out for when you plan to buy a house in this city? Here we shed more light on what makes Bristol a one-stop for homebuyers.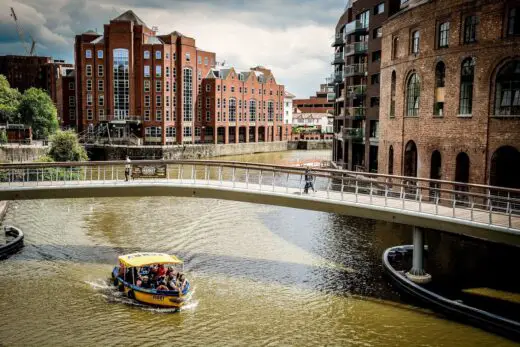 The housing price trends to watch in Bristol
Property prices in the UK have changed over the last couple of years. Property prices have equated four times in the last two decades in most locations. In the UK, Bristol has had the fifth largest house price increase for the last 20 years.
The average cost of all property in Bristol was £333,058. This figure was estimated at £97,875 in 2002. A 240% increase in the last two decades.
This figure means that those who bought homes in Bristol in the new Millennium would have seen their property value double. This figure makes it difficult for new home buyers to invest in Bristol property.
Getting a mortgage as a first-time buyer in Bristol is not that easy. With the high property prices in the city, it means first-time buyers will have to save more for a deposit when buying a house. When buying a home in Bristol, it is recommended that you seek assistance from housing conveyancing solicitors Bristol such as AVRillo. This way, you can save time and money when buying a house.
Additionally, the increasing cost of living in Bristol may also sound scary for most homebuyers – that is probably why most buyers are looking elsewhere when buying a home.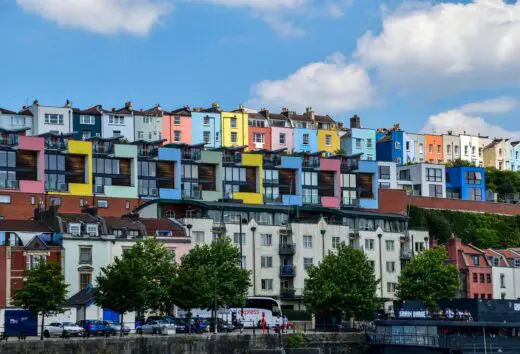 Bristol housing market on a bloom
Bristol is one of the most attractive places to buy property for first-time buyers, given its strong economic growth and attractive lifestyle offerings.
House prices in Bristol have increased over the years because of the city's increasing housing demand and the popularity of Bristol's housing market.
Over the years, the average house asking price has increased by 60%. In Bristol Easton, homeowners have witnessed one of the biggest UK increases in house prices in the last decade – an increase of up to 120%. The average property price in Bristol is above the national average. However, you can still find some good house offers in the market.
Bristol is still one of the best places to buy a house and raise your family. Here are some of the reasons you should consider purchasing a home in Bristol, UK:
– You can invest for the long-term
– Bristol has one of the highest housing and rental demand in the country
– There is a significant occupancy rate in the city
– The capital growth and rental yield are investor-friendly
With Bristol's economic and cultural development, we can expect the housing price to rise significantly, between 20.5% in 2021 -2024. If you are looking forward to buying a house in Bristol, now may be the opportune time to invest big.
Where to buy property in Bristol?
If you're planning to buy property in the UK, there are many places you want to look at. Your choice of location will depend on what type of property you want. Here are some of the most high-demand places you can own property in Bristol:
– City Centre
– Clifton and Redland
– Southville
– Easton
Southville is one of the most preferred locations where you can buy a home in Bristol. The area is full of vibrant streets and independent shops, making it a trendy suburb in the south of Bristol. The property prices in this location go at an average of £410,836.
Bristol Home Pricing Trends – Final Thoughts
If you are planning to buy a house in Bristol, UK, you should make that move now. Property prices keep increasing in Bristol because of the increasing demand for housing in the city. Watch out for these trends and decide to buy your first property in the country.
Comments on this guide to Bristol Home Pricing Trends article are welcome.
Bristol Property
Southwest England Properties
Bristol Architecture Designs – chronological list
Great Brockeridge
Design: CaSA Architects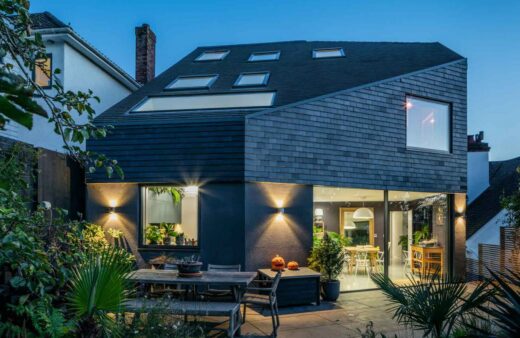 photo © Guy Sargent
Great Brockeridge Bristol house by CaSA Architects
2022 RIBA Southwest Building of the Year – Great Brockeridge property
Design: CaSA Architects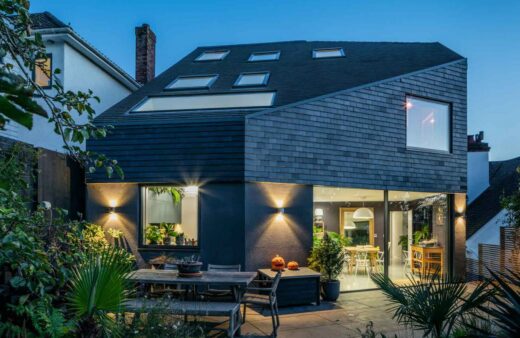 photo © Guy Sargent
2022 RIBA Southwest Awards Winners
Updated masterplan for Brabazon, former Filton Airfield – North Bristol, South Gloucestershire, Southwest England, UK
Design: architects Feilden Clegg Bradley Studios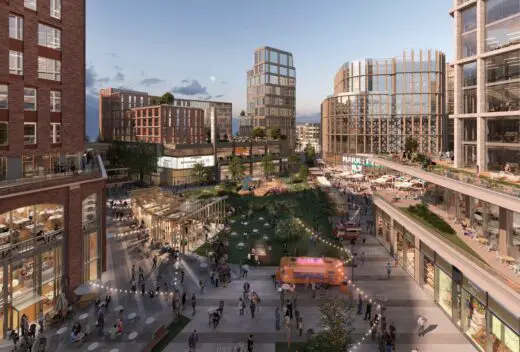 image courtesy of YTL Developments
Brabazon masterplan, Filton Airfield, Bristol
Building
Residential Architecture Articles
Comments / photos for the Bristol Home Pricing Trends advice page welcome