How to use bridging finance to complete on a property, Building online advice, Safe platform
Use Bridging Finance to Complete on a Property
29 June 2023
Whilst still a bit of a taboo product, the role of bridging finance or bridge loans can play a significant part into completing on a UK property, especially within a tight deadline.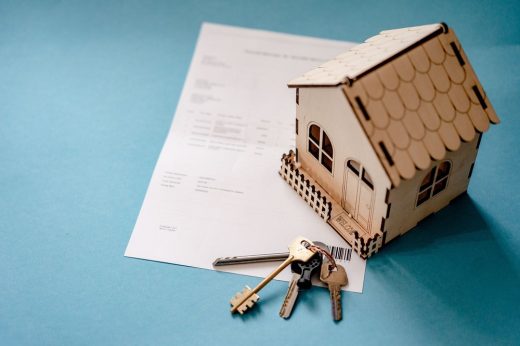 Using bridging finance, often from a non-bank lender or private company, can make an individual or company a 'cash buyer' and therefore avoid the hefty delays associated with mortgage applications and property chains and help to complete on a property within 2 to 4 weeks, rather than months.
With over 50 bridging lenders in the UK, more than £5 billion was lent out in the form of bridging in 2022, a figure which has continued to increase as property developers and investors seek alternatives from banks following the financial crisis of 2008.
What Are The Terms of Bridging Finance?
Bridging finance does come up a bit higher than a typical mortgage, usually because the product is only used short-term, for around 3 to 24 months. Hence, the rates start at 0.44% per month, but often fall around the 1% or 2% mark per month and therefore paying 12% to 24% per year comes up much higher than a traditional residential mortgage at maybe 4% or 6% per annum.
Bridging loans typically start at £50,000 and can go as high as £25 million or £100 million depending on the lender and project size.
The LTV is a maximum of 70%, so if you need to borrow £1 million, you will require at least a £300,000 deposit and the lender can make up the rest. (Source: MT Finance)
Your property will always be used as security and therefore you risk losing this property if you are unable to keep up with repayments long-term. However, repossession is a costly exercise for any lender and often a real last resort. Even the biggest lenders may only do a handful of repossessions per year, since most borrowers will refinance under new terms at the end of their loan term, usually paying higher rates of interest.
When is Bridging Finance Used?
Bridging finance is used to complete on property with tight deadlines, hence it is popular for property developers trying to avoid property chains and beat rival bids to secure a desired property.
So whether it is the purchase of a fixer upper, multi unit property or HMO, bridging is very popular for developers, and also those buying a property from auction who need to come up with 90% of the loan within 28 days.
Homeowners can also use bridging finance as a way to complete a new property without having sold their existing property. If your current is left on the market and you are struggling to sell, but you wish to move into the next property you have found and you risk losing it to another buyer, bridging can help you complete quickly and beat out other competition. However, you just have to make sure that you can sell your own property within two years or it could face repossession.
Finally, businesses can use bridging, using anything valuable in the form of collateral or property as their security – and this can be used to raise funds for growth or help overcome a potential bailout. This type of finance has previously been used to bailout airlines.
What Requirements Do You Need To Be Eligible?
To be eligible for bridging finance, you will need to demonstrate your plans for the property in question. Being able to show the lender a clear business plan, construction costs and exit plan can provide reassurance for the lender.
You will also require a deposit of at least 30%, with some options of 20% or 10% but this may be classed as mezzanine and require you to give up a stake in the property.
There are other terms such as using the property as security (either your property or the one you are purchasing) and other age and income restrictions, which will vary by lender.
Is Bridging Finance Regulated?
Bridging comes in the form of regulated and non-regulated. With regulated activity, the lender cannot lend against your primary residence (such as the home you live in) and some additional rules apply.
With non-regulated activity, the lender does not have to run credit checks and can take a more wholesome view on your property and the potential value and opportunity, hence it can appeal to people with limited or poor credit histories.
Comments on this How To Use Bridging Finance to Complete on a Property article are welcome.
Casino Articles
Casino Posts
Top 5 ways Digital Architecture is getting redefined
Best casino architecture around the world
Building Articles
Contemporary Architecture
Comments / photos for the How To Use Bridging Finance to Complete on a Property page welcome