Trusted Licensed Architect Hire Advice, Building Designer Commisssion Tips, Property Guide
Breakdown Of Hiring A Licensed Architect
2 Mar 2020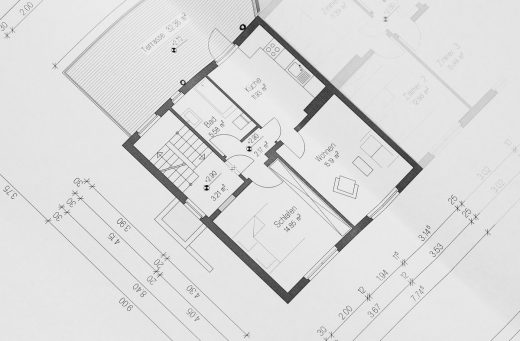 The Breakdown Of Hiring A Licensed Architect
Many people try to create their own blueprints and designs just to save money. Unfortunately, most of those will fail in comparison to what a licensed architect would provide. There are many benefits of hiring a licensed architect.
But, before you start delving into the benefits, you need to know the architect's job duties, which include creating designs for public and private buildings. In most cases, average people are faced with the designing of small private structures, such as sheds, garages, carports, and barns. Whatever the case may be, you must design if hiring an architect is right for you before starting your design project.
Licensed Architect Hire
Avoids Potential Design Errors
You must realize that there are some risks to DIY design. While some of these risks can be avoided, there will be one or two that will plague you throughout the project. The only way to truly avoid design errors is to hire a licensed architect who will do the design work and take on all of the risks. If an error is encountered during the construction, the architect will be held responsible. You will only need to stand back and watch the professional resolve the issue before the finish deadline.
Less Stress
There is no doubt that architectural design can be stressful. Even the professionals get stressed out from time to time, especially when things go wrong. Do you really want to take on such a stressful project without help? Most people will refuse to make their life more stressful than it already is, which is why they opt to go with a licensed architecture firm. Let the professionals do all of the work while you focus on other important tasks of running your business.
More Experience
Most average people who even consider taking on a design project have some level of architecture experience. But, that experience will fail in comparison to that of the professionals. Whether you are building a website like Bandar Bola, the more architectural experience the better. You must know what you are getting yourself into when taking on such a difficult project. With more experience on your side, the project will be better guaranteed to go smoothly.
Better Insight
Designing an outdoor structure is not just about construction. It is also about building codes, zoning requirements, expenses, contracting, and constructing. Do you think you could possibly handle all of these responsibilities and get it right the first go-round? If so, you may not need to hire a licensed architecture. If not, you should not even consider attempting to go it alone.
A licensed architecture will have better insight into the design, as well as all of the other processes. Most architectural firms have a lot of experience, so they know how to avoid potential mishaps, which is something you probably know nothing about.
More Connections
Architects who have been in the business for several years will have inside connections. What that means is they will know the right people to get involved in your project. Who knows, the architect you hire may be able to help you get discounts on some of your expenses. While you may be under the impression that hiring an architectural firm will be an additional expense, it could actually help you save money in the long run. You could get discounts from some of the service providers involved in the project. That alone could save you quite a bit of money.
Why You Should
When designing a home, you're going to find yourself juggling a lot of responsibilities. You'll have to make sure that your home is designed perfectly and up to code. If it is not, you won't be able to start building until those problems are addressed. Simultaneously, you should know that it is best to use high-tech software to help design your home. This can make a big difference. You likely do not have access to this software and you don't want to buy it. Hiring an expert is best. This will ensure that your home's design is up to code and perfect.
They'll deal with the flaws so you can sit back and relax. You can rest assured knowing the professional will make sure everything is perfect.
Summary
At the end of the day, hiring a professional to design your home is recommended. This will help you avoid immense problems in the future. However, you need to make sure that you hire a good architect. By hiring a professional, you can guarantee your home's design is going to be perfect and up to code. This will put your mind at ease and help ensure your home gets built quicker. It might cost a bit more but the experts agree that hiring a pro to help is best.
Comments on this guide to Breakdown Of Hiring A Licensed Architect article are welcome.
Building Articles
Building Articles – Selection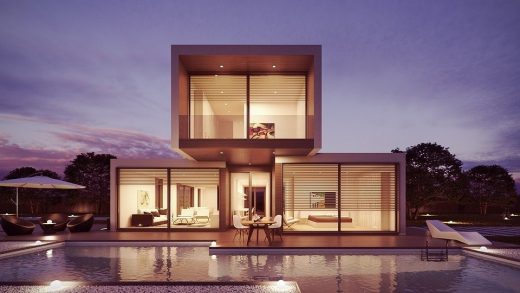 image courtesy of article provider
Comments / photos for the Breakdown Of Hiring A Licensed Architect Advice page welcome