Best Trends for Luxury Resort Marketing In 2021 guide, Luxurious Holiday Advice, Tourist Tips
Best Trends for Luxury Resort Marketing In 2021
20 Jan 2021
The COVID-19 pandemic has changed our world almost in all fields of our life. Tourism is not an exception. Until recently, when choosing a perfect place for vacation, we were guided by only two criteria: price and location.
Of course, they are still important (after all, the pandemic hit hard on the income of tourists). But how much a room costs and where the hotel is located are no longer the determining factors. People all over the world agree that new sanitary standards and social distancing are more important now than anything else. It is understandable, because health is the most important thing.
The hotel industry is very competitive, that is why it's important to know how to convince your potential clients that exactly your hotel is worth and safe staying at.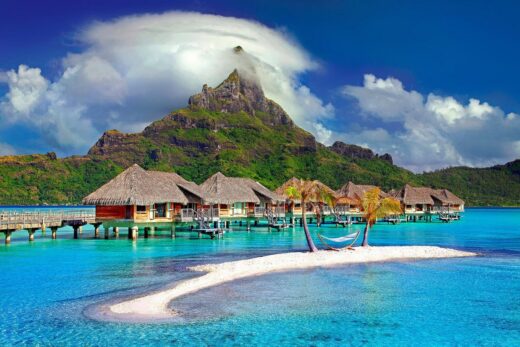 Best Luxury Resort Marketing Trends In 2021
So what are the main luxury resort marketing strategies nowadays?
It should be a top priority for the marketing campaign of any resort to make visitors feel at ease by letting them know that there is a consistent safety policy that is followed. The more comfortable your prospective guests feel, the bigger chance that they will book with you.
To avoid unnecessary face-to-face contact, most hotels are expanding their choice of digital services. Some offer keyless check-in and check-out. Others turn their mobile apps into a virtual reception. In such hotels, everything can be done through the application: from checking into a room to ordering of a room service. Contactless payments, which even before the pandemic were acceptable, are now likely to become the main method of payment.
It is important to follow the social distancing rules immediately upon arrival at the hotel: there will be clear markings so that guests can keep a safe distance from each other. Some hotels check in prior to actual check-in to avoid crowds in the lobby. Others put dividers on the way to the front desk as an extra precaution.
Some luxury hotel marketing tips for 2021:
The Internet is a real gift for hotels and resorts, because it is a unique information resource where anyone can learn about your institution and become its regular guest. That is why you need to have an informative website and make it mobile-friendly. It serves many purposes, including compact placement of the most complete information about your hotel. In addition, the site is your business card, advertising brochure, a means of communication with clients and so on. The appearance and design of the site is very important, because looking at it people will form an absentee impression about your hotel.
Social networks from the search and communication of classmates and old acquaintances have turned into a global trading platform for the promotion of goods and services. Therefore, in the case of hotel promotion, be sure to include the creation of accounts on social networks. According to ComboApp, every third traveler uses social media, and to help him choose the right place, optimize your presence strategies on these websites. It doesn't take long, but it can attract visitors. This can be either a regular user account or an official hotel page.
There are different types of ads that you can use to promote your hotel business. It is important to conduct research and decide which of them will work the best for you.
Comments on this guide to Best trends for luxury resort marketing in 2021 article are welcome.
Travel
Travel Posts
Resorts World and its Innovative Architecture Approach
How to take incredible travel photos guide
Architectural Design
Architectural Design Articles
Comments / photos for the Best trends for luxury resort marketing in 2021 advice page welcome