Best new home builders in McKinney Texas, USA real estate, TX property, American homes
Best New Home Builders in McKinney TX
August 27, 2022

image source : pexels.com
McKinney serves as the county seat for Collin County and is a home community of Dallas-Fort Worth. McKinney is a community of choice for both young individuals and seniors due to its low crime rate, inexpensive cost of living, and general tranquil environment. Additionally, the city offers some of the top schools and services in North Texas, making it an ideal spot to start a family. This blog will provide you with a list of the top McKinney, Texas, house builders. These builders will pay attention to what you want and need in a house, and they will work with you to set a realistic price. Let's crack it.
How To Hire the Right New Builders
If you're a business owner or customer looking to hire a construction worker, there are a number of things you need to keep in mind. Those people are the ground crew at the building site. If you hire people that have a solid grasp of building work, you could get something truly unique, but if you don't, you might end up with simple constructions destroyed. Several obvious choices exist for the staff.
To choose a reliable contractor, you should ask for recommendations from people you know who have utilized their services. Check out examples of past work and inquire about the company's history if possible.
If you operate a construction company and are in need of a laborer, your first step should be to map out your long-term and short-term goals. Using this technique, you may inspire people to take the proper actions.
5 Best New Builders in in McKinney TX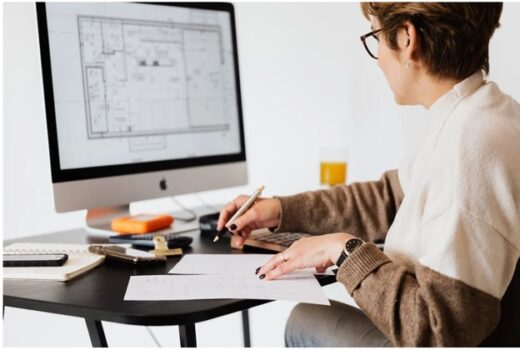 image source : pexels.com
01 – Homes By J. Anthony
Homes by J. Anthony covers the areas of Lucas, McKinney, as well as the rest of north Texas, and they have won numerous awards for their custom house construction and remodeling. The company takes great care to deliver individualized service to each consumer and exceed their needs since they know that buying a home is one of the biggest expenditures that people make.
They combine their expertise in design, building, and landscaping to produce one-of-a-kind works that stand the test of time. The company's remarkable residences are delivered on time and within budget thanks to careful project management and consistent communication.
02 – David Yowell Construction, LLC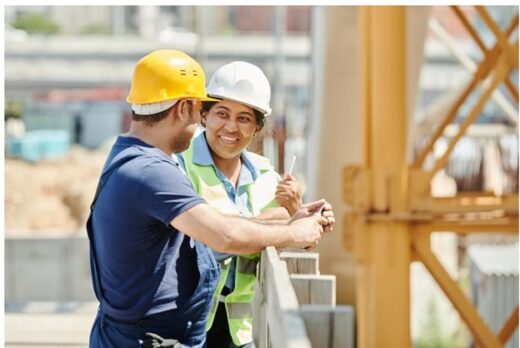 image source : pexels.com
David Yowell Construction provides services in the areas of new home construction, home expansions, remodeling, and historic restoration. The company also provides specialized services, such as residential lifts, above-ground tunnels, and basement and walkout basements. Since its inception, David Yowell Construction has had a significant impact on McKinney's expansion and evolution as a city, having contributed to the construction of innumerable residential buildings.
David Yowell Construction is expert for new homes especially. You can easily find a lot of new homes in McKinney real estate market that have been built by David Yowell Construction. Clients from all across McKinney and beyond can attest to the fact that his knowledge and enthusiasm for creating beautiful and practical houses shines through in every one of the firm's creations.
03 – Rafter P Construction Inc.
North Texas is the primary market for Rafter P Building, a design-build firm that also undertakes commercial and agricultural construction projects. The company uses a tailored design-build method for each project type in an effort to provide complete client satisfaction. To make sure their clients get exactly what they want out of their houses, Rafter P Construction promotes client participation in the design and building processes.
Customers can express their uniqueness in the design process and rest assured that their home's layout will accommodate their everyday activities and routines. By adhering to this procedure, each home the company constructs are unique in every way possible.
04 – The British Builder
Wayne Goodall, the man in charge of business operations at The British Builder, provides services like these to customers. Goodall has extensive experience in construction administration, customer services, and vendor connections because to his upbringing and education, where he worked for his family's engineering and construction firm.
Goodall is an all-around construction expert with experience in everything from digging a hole to brickwork and project management. His experience in the United States and Europe further enhanced his inventiveness, allowing him to create designs that are suited for the region.
05 – OakCrest Custom Homes
OakCrest Custom Homes strives to deliver exceptional service to its clients by maintaining open lines of contact with them throughout the whole building process, from the initial idea to the final touches. The company learns what the client wants and how to make it happen through open dialogue. To guarantee the highest quality materials and most efficient processes, the company works closely with customers, builders, designers, suppliers, and subcontractors.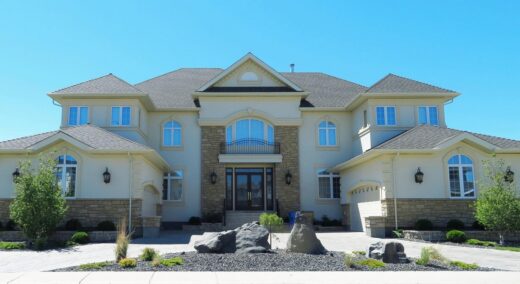 Outro
Typically, new house builders give more purchase timeline alternatives than existing home sellers. Given that clients have varying tastes, lifestyles, and budgets, the business takes great effort to comprehend each of these factors and coordinates with architects and suppliers to ensure that the finished home matches the client's vision.
There are many new home builders in McKinney. They are specialists in their own way. In this blog, we shared with you information about the 5 top new house builders in McKinney TX. Read this blog thoroughly before committing to a house building company.
Comments on this guide to Best new home builders in McKinney TX, USA article are welcome.
American Houses
Residential Architecture USA – selection:
Gloucester House, Fore Store, Virginia
Design: ARCHITECTUREFIRM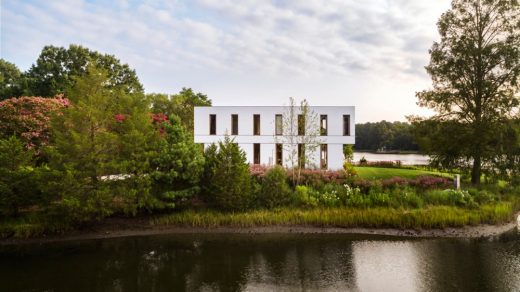 photo : James Ewing / JBSA
Gloucester House, Fore Store Virginia
Lantern House, Austin, Texas
Design: Dick Clark + Associates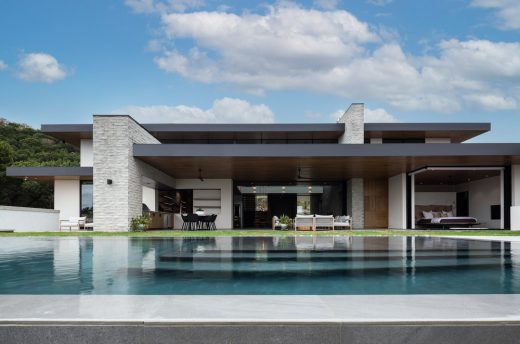 photo : Jake Holt
Lantern House, Austin, Texas
The Savviest Realtor Grande Prairie, USA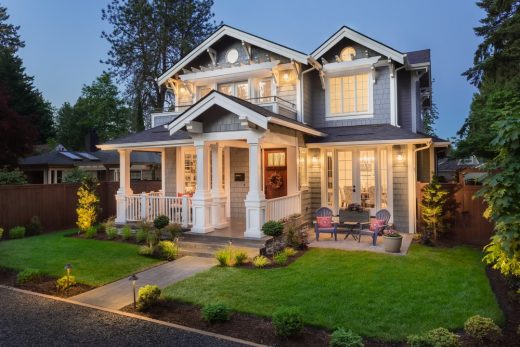 Home Articles
Residential Architecture
Comments / photos for the Best new home builders in McKinney TX, USA page welcome