Guide to having a playground in your garden, Home landscape style advice, House rope swing play help
Benefits of having a playground in your garden
20 Dec 2020
A playground is usually referred to an outdoor area given to children so they can play there. Modern playgrounds have a lot of recreational equipment in it such as swing sets, play towers, slides, sandboxes, monkey bars etc. There are many benefits of public and outdoor playgrounds. However, there are more benefits than you think of having a playground in your garden compared to the benefits of public playgrounds.
Having a playground in your garden won't only benefit your children but, as a parent it will also benefit you. If you are interested in building a playground in your garden, husblog.dk has the ultimate guide on how to build them.
playground in your garden benefits
But first here are some of the benefits of having a playground in your garden:
Improves health and fitness of your children
Nowadays, kids are sitting in their home all day, watching Netflix and munching on junk foods. All the while, not doing any kind of healthy activities, increasing the risk of suffering from child obesity. Having a playground in your garden will help children get the cardiovascular exercise they need to stay fit.
Since the playground is in your garden, it is easier for children to go outside and play because now they have an incentive to play outside. Your children playing in playgrounds means that they will run, swing, climb, jump and slide. All these activities improve their endurance and builds muscles as well as help build coordination and balance.
Benefits to the parents
Normally, parents don't have the time or simply just don't like to go to public playgrounds where there are a lot of crying kids, hence a lot of noise. If you are a busy parent, who would like to have their children do more exercise and play outside, then you should have a playground in your garden. Why not install a rope swing in your garden – children love these!
Simply because parents don't like sitting on a bench watching their kids, from a distance, playing with a lot of other kids in public playgrounds. It also saves money on a daily basis (money for the gas). Having a playground in their garden is important to busy parents because parents won't have to worry that much about their kid and complete their work for the day or even scroll through social media while relaxing.
Social benefits
As a parent, if you have a playground in your garden, you can always invite your neighbors or your friends for a tea and not worry about the kids because they will be playing in the playground. You can also invite the parents of your children's friends and get to know each other.
Inviting other children to play in your garden will also help your kid to develop his/her social skills. Your kid will learn how to interact with others and will make friends as well as developing his/her decision making skills as well as his/her self-confidence and self-control.
There are a lot of benefits of having a playground in your garden, that both the parents and children can take advantage of.
Comments on this guide to Benefits of having a playground in your garden article are welcome.
Gardens
Gardens Posts
Landscaping and garden design ideas for your outdoors
How to choose the perfect furniture for your garden
5 Best Garden Recliner Chairs in 2021
Buildings
Contemporary Architecture
English Houses Designs
English Residential Property – recent architectural selection below:
Island Rest, Isle of Wight, southern England
Design: Strom Architects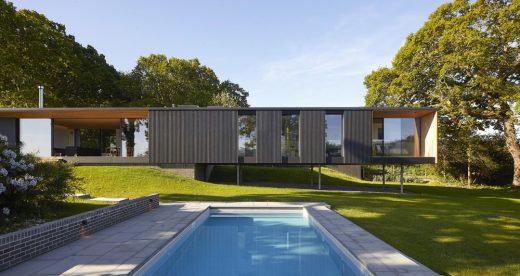 photos by Nick Hufton, Al Crow
Island Rest Isle of Wight Residence
Ghyll House, Sussex, southern England
Design: Strom Architects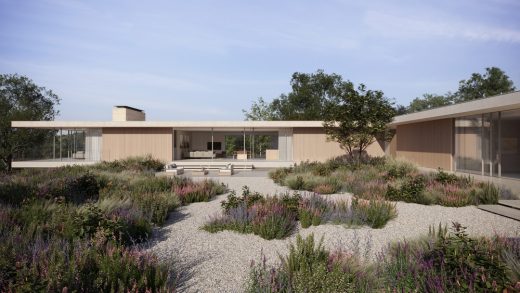 image : LB Visualisation
Ghyll House, East Sussex Property
Comments / photos for the Benefits of having a playground in your garden advice page welcome