Bathroom upgrades for remodels and new construction, House decorationg tips, Property renovation design advice
Easy Bathroom Upgrades for Remodels and New Construction
20 November 2023
Whether you're finishing up a new house, or you're in the middle of a bathroom remodel, there are so many decisions to make for each part of the bathroom.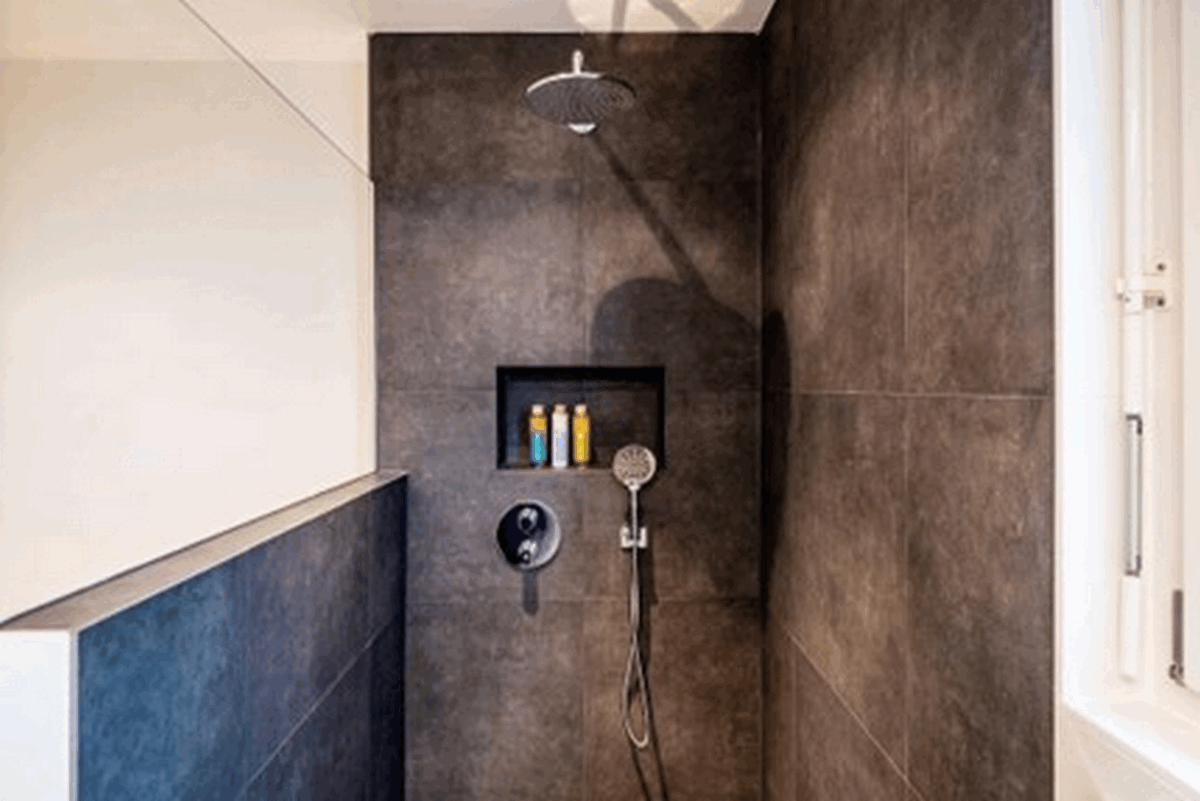 Which color scheme to use, which finish to get, whether to get a standalone sink or include counter space, and so on. The good news? You don't have to reinvent the wheel in order to have a truly unique, beautiful bathroom. All that's needed is to include a few key upgrades that will really bring everything together, and showcase the thought and effort that went into the new bathroom.
In many cases, these upgrades are fairly simple, yet quite effective. For example, upgrading to a beautiful modern hand held shower head instead of many stock options can bring a luxurious feel to your showers that you never got before. Instead of choosing generic light fixtures that just look decent, spend a little extra time looking for ones that you really love. It's details like these that can make all the difference.
A quick tip on finding the right accessories and products: don't confine yourself to what you can get in brick-and-mortar stores. Online vendors usually carry more options, plus many of them offer free shipping for large orders. If you can't find what you're looking for in person, look for it online – it's probably out there somewhere!
#1: Update your shower head
Taking a shower is a daily ritual for many people. A great way of improving this experience is by updating the shower head. This quick and easy upgrade can make a huge difference in the comfort and look of your bathroom.
Dual shower heads can provide more comfort since they disperse water more evenly to cover a wider area. Units made entirely in metal are proven to be much more durable than their plastic counterparts, and they look much more luxurious and modern. New shower heads are often designed smarter so it's likely they can even reduce the amount of water used. Adding a hand held shower head will add an entirely new dynamic to a shower which was not there before.
#2: Stock the bathroom with reusable containers
Those bottles of soap and shampoo aren't necessarily ugly, but they aren't that appealing either. If you want your bathroom to truly embody a certain aesthetic, get reusable containers to hold things like shampoo, conditioner, hand and body soap, cotton swabs, and anything else that's typically stored in plastic or disposable containers. If you want, this could also be an opportunity to find zero-waste products to go with your reusable containers. You could keep a few plastic bottles out of landfills and elevate the look of your new bathroom at the same time.
#3: Don't settle for boring light fixtures
No bathroom light fixture is made to look boring per se, but let's be honest: a lot of them are. This doesn't indicate a lack of design, but rather a style that's designed to work for many different tastes. However, if you're trying to upgrade your bathroom, you might want to go the extra mile to find light fixtures that you truly love. The best part is that some bathroom light fixtures can be really creative, especially if you pair them with specialty light bulbs. Many light fixtures include some type of metallic finish, so make sure you pick something that matches the rest of the bathroom's hardware.
#4: Pick an interesting finish for the bathroom's hardware
Speaking of hardware, you might be surprised at just how much a simple change of finish can do. This could include changing things like:
Sinkhole covers
Tub stopper
Shower handle
Tub spout
Toilet flushing lever
Mirror frame
Cabinet handles
Drawer pulls
Toilet paper holder
Shower rod
Towel rings/racks
Shower rings/hooks
Shower head
Faucet
While it's easiest to find all of these things in the default chrome or stainless finishes, you aren't necessarily going for a default bathroom. As long as you're willing to spend a little extra time sourcing your hardware, you'll be able to find everything you need in the right finish, whether it's matte black, copper, gold, or anything else.
#5: Install a high-quality fan
Bath exhaust fans are standard in bathrooms, and they're often pretty loud. This can be annoying, especially if you like listening to music when you're showering. Fortunately, you don't necessarily have to put up with a noisy fan anymore; you could opt for a better-quality one that's designed to work quietly. You could even get one that includes Bluetooth speakers, heaters, or LED lights.
#6: Choose the right paint color
The right color of paint can make or break a bathroom, so it would pay to think carefully about what you want. On the one hand, bright, bold colors would showcase your taste and style, and offer way more personality than toned-down neutrals. On the other hand, laid-back colors tend to be much more flattering, showing your reflection more accurately in the mirror whether you're using artificial or natural light. Of course, you're free to choose whatever color you want. As long as you're happy with it, you made the right choice.
#7: Splurge on luxury linens
Things like towels and bath mats may not be permanent fixtures in the bathroom, but they certainly help determine the overall look and feel of the room. Rather than getting the standard bath towels or bath mat, consider getting more luxurious versions. They're available in high-quality materials, and in bigger sizes as well. Some might be made with all-natural fibers, while others could offer a plush feel.
#8: Add decorations
Some people over-decorate their bathrooms, while others don't decorate at all. Where do you fall in the spectrum? It can certainly be fun to give your bathroom a theme, and then cram every related trinket into it. If you don't want to go that far, though, you can still add decorations without making it look overwhelming. For example, a small set of shelves hung on the wall would provide the perfect space for a few simple ornaments. You could also find a couple of pictures to put up, or get some figurines for the counter. How much you add is up to you, but a few small touches here and there can really contribute a lot.
If you're remodeling or building a new bathroom, just a few simple upgrades can take it from average to amazing.
Comments on this guide to Easy Bathroom Upgrades for Remodels and New Construction article are welcome.
Bathrooms
Bathrooms Posts
Bathroom Flooring Best Options Guide
Top ways to upgrade and update your bathroom
Buildings
Residential Architecture Articles – selection:
Comments / photos for the Easy Bathroom Upgrades for Remodels and New Construction page welcome