Auto transport facts, car shipping services advice, Transporting your belongings guide
Auto Transport Facts
7 March 2022
As a professional, you will likely need to move from one state to another to find better opportunities for career growth. With this move comes the challenge of transporting your belongings, particularly your car. An architect's car is a vital piece of equipment that helps provide mobility to a professional who often conducts site visits.
According to CHRON, architects may periodically leave their offices to check on a nearby project site and spend a few days on the road for distant project locations. This means that your car is vital in fulfilling your duties as a professional, so you must find a way to bring it with you to your new home.
Fortunately, there are auto transport services that car shipping companies provide to make the move easier for you. Below are some of the things you need to know about auto transport.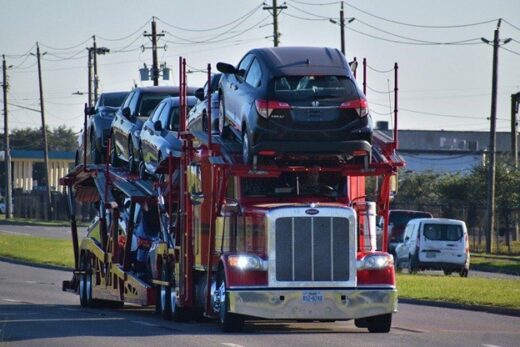 photo : Pixabay
What Is Auto Transport?
Nerdwallet defines auto transport, also known as car shipping, as a way to move a vehicle long-distance when driving it to the destination is not a choice. Avoid additional stress by hiring an auto transport company rather than spending hours or even days driving your car between state lines for the move.
The first thing you need to do is get in touch with car shipping companies like https://www.a1autotransport.com and ask for price quotes. The key is to collect at least three quotes and compare them based on your needs, budget, and schedule. Decide based on who provides the best transport services for your budget.
Once you've taken care of this part, make a booking based on your moving schedule. You need to book it several days before your actual moving day if you want to shorten the gap between your arrival and its delivery at the new location.
You will have to specify the locations of the pickup and drop-off points to the service provider, along with the date or range of dates that you expect your car to get delivered. Once this is done, the service provider will ensure that your vehicle will be there within the agreed-upon time frame.
Should You Choose a Car Shipper or a Transport Broker?
As you look for a potential service provider for the shipment of your vehicle, you are bound to encounter two types of companies: a car shipper and a transport broker. You can hire either type for your car shipping needs.
Car shippers or auto transport companies handle the vehicle shipping process, from pickup to delivery. They are experts in the field, so you don't have to worry about your car getting damaged in transit. They also know the most efficient routes to deliver your vehicle faster.
When dealing with car shippers, you will likely find that not all of them are willing to transact directly with clients. Instead, they will point you to transport brokers. It's a common industry practice, car shippers leaving it to transport brokers to deal directly with customers and give them the necessary updates on car shipments.
Don't fret. You will discover that if you hire a transport broker, you don't need to make multiple inquiries to different car shippers. These brokers have firm partnerships with various car shippers, so you only need to give them the details of the service you need and they'll take care of the rest. After talking with different shippers, they'll present you with a single quote that fits your budget and shipping needs.
What Are Your Transport Options?
Depending on the car you want to ship, you may choose an open-air truck or an enclosed one. Open transport costs less, but using an open-air truck means you will expose your car to different elements like wind, rain, and extreme heat. These trucks transport at least ten vehicles per trip.
On the other hand, enclosed transport offers more protection from elements that can cause damage and theft. However, using enclosed trucks costs significantly higher than open transport. This type of transport is best for high-value cars, antique vehicles, and customized cars with low ground clearance.
You also have the choice between home delivery and terminal delivery. Home delivery means your car will be picked up at your old home and delivered to your new home's doorstep. Of course, the additional convenience will cost you more.
Despite the additional convenience, some car owners still prefer terminal delivery. They take their vehicle to the nearest terminal for pickup and then fetch it at the destination's drop-off point. Some clients don't like waiting around at home for their cars to be picked up or delivered.
What Other Advantages Does Auto Transport Offer?
Aside from the convenience of just flying to your destination and waiting for your car to arrive instead of driving for miles, there are other perks that auto transport can offer. One of these perks is preventing additional wear and tear on your car. With auto transport, your vehicle will sit still as the truck transports it, leaving no damage or extra mileage to it.
State laws require shipping companies to provide liability insurance, so you don't have to worry about accidents. But it only covers the car itself, so leave no other items inside the vehicle.
The Bottom Line
Your car is an essential instrument in your professional career, so taking it with you when making a long-distance move is necessary. Now that you've learned about auto transport services, you should have no trouble shipping your trusted vehicle to your new home.
Comments on this guide to auto transport facts – international car shipping services article are welcome.
Buildings
Contemporary Property Articles – selection below: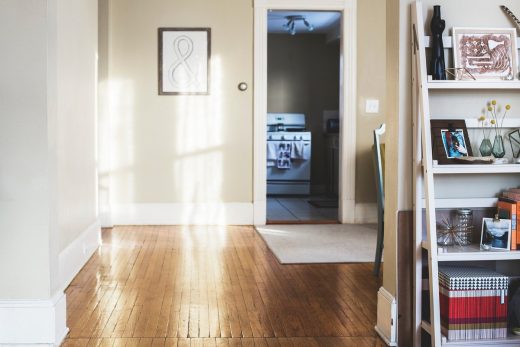 Shipping
Shipping Posts
How to find affordable car shipping services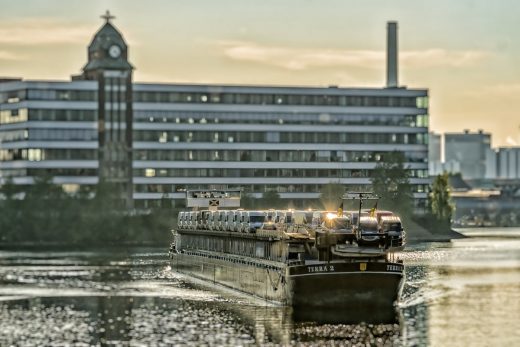 Benefits of employing a professional for fine art shipping
Navigating the maze of vehicle shipping insurance
Comments / photos for the Auto transport facts, car shipping services advice page welcome