Architectural Tour of Paris' Iconic Buildings, French capital architecture, Northern France property guide
Architectural Tour of Paris' Iconic Buildings, France
8 Dec 2022
Paris is the marvellous capital of France, where you'll find a huge collection of architectural masterpieces. It's a small city and one of the top 10 most visited places in the world. You'll begin to breathe creativity – if you come to this beautiful place.
Speaking of creativity – apart from being the capital of France, it is also the world heritage capital of architecture. This romantic city has been home to a great treasure trove of structures (dating from different eras) for centuries – which has enthralled every new generation.
But to make the most of your holiday and artistic enlightenment – you need to decide on the organisational aspects. For example, how will you proceed when arriving at Charles de Gaulle airport (the most common destination for tourists)?
After all, Paris, including CBD airport, is a very densely populated place, where you can get lost, or just fall for the crooks. You can use CDG Paris airport transfers for a comfortable trip. And AtoB Paris airport transfer will help you not to think about any problems. Now that you know how to act upon arrival at the airport and get reliable airport transfer, you can proceed to the list of iconic buildings in Paris, which is worth a visit.
The Louvre
At the top of the list is a well-known landmark; one of the biggest and most popular museums in the world, the Louvre. To say that this greatest building has a great history – to say nothing. After all, it's been around since the Capetian dynasty. (which, for a second, dates back to the 16th century). The Palais du Louvre is a monumental palace complex, shaped like a closed square.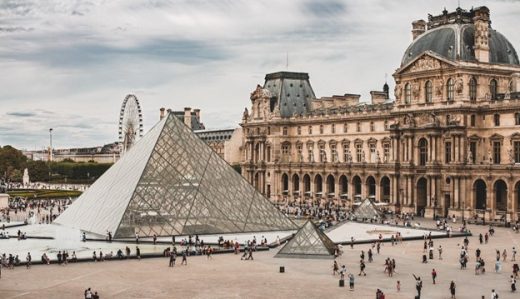 The facades and residence are beautifully decorated with decorative sculptures and antique architectural elements – which is natural to Renaissance culture (in other words, Renaissance culture, when early culture began to connect with the new culture of antiquity). The place is so beloved by the whole world that some tourists take AtoB airport transfer straight from the Charles de Gaulle airport and go straight to the Louvre.
Notre Dame de Paris
The place is not only considered one of the main attractions in the whole of France but also a symbol of Paris. It was built as early as the 1st century A.D., on the west side of the Cité. Before this building became what the 21st century knows it to be today – it had been an ancient Roman altar (dedicated to Jupiter), and then various churches were built in its place several times. But in 1163, the first stone was laid for the construction of the grandiose cathedral by Maurice de Sully (the bishop). You'd be amazed at the beauty and grandeur of Notre Dame de Paris because the money to build it was raised from around the world.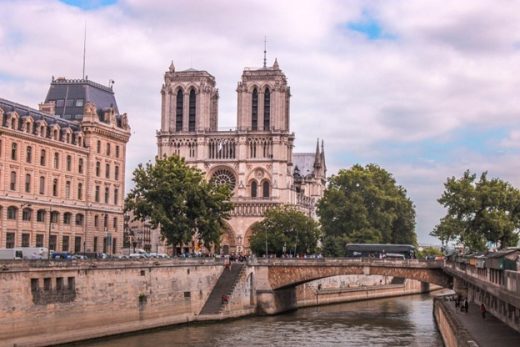 Palace of Versailles
Again, this a classic you hear when you ask, 'What should I visit in Paris?' And the answer, the Palace of Versailles, is right. This outstanding architectural monument of the 17th century, today is also a centre of cultural tourism. And all because it is the former residence of French kings and one of the largest and most beautiful European palaces. When people book Paris airport transfer to the place and come for a tour, they learn an interesting fact. It turns out that during the height of the absolute monarchy – this palace became a symbol of immoderate spending of public money. This is what sets this place apart from others on our top list.
Sacre-Coeur Basilica
This is an unrealistically beautiful Catholic church that was built in the Roman-Byzantine style with Gothic and Renaissance elements. It was designed by Paul Abadie. It is one of the main cathedrals in France and attracts believers from all over the world. If you decide to come here, it is situated at the highest point of the city (Montmartre Hill). Also, it is worth mentioning the material of this building – travelled stone (in daylight it has a pinkish hue and has the properties of self-cleaning). Its impeccable whiteness is due to contact with water, which leads to a coating of white calcite.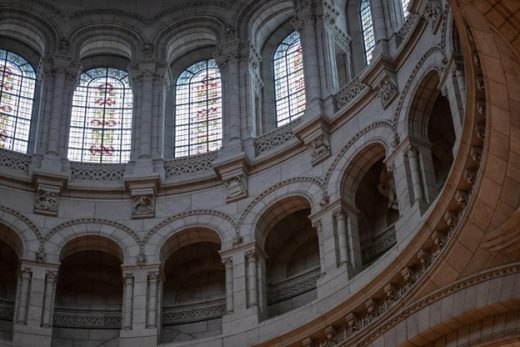 Villa Savoy
For a change of pace, take an airport transfer and visit Villa Savoy. It is located on the outskirts of Pausi and was built in 1929 (hence it belongs to the modern architecture of the 20th century). The building was designed by the famous architect Le Corbusier and is considered to be a perfect illustration of how classical principles of architecture were redefined. If you arrive in Paris and visit it, you'll hear many theorists say that it was the beginning of modern architecture.
Palais de Tokyo
Since we are talking about modern art – you just need to talk about the Palais de Tokyo, built-in 1937. It's probably the most unique place on our list because it's not just an international exhibition of art, but also technology. The architects of this beautiful building were J-C Dundee, A. Aubert, P. Viard and M. Dastuig. For the ultimate diversification of your trip to Paris, visit the Palais de Tokyo – after all, it has attracted over 30 million people, who are delighted with its construction.
Comments on this Architectural Tour of Paris' Iconic Buildings article are welcome.
Paris Buildings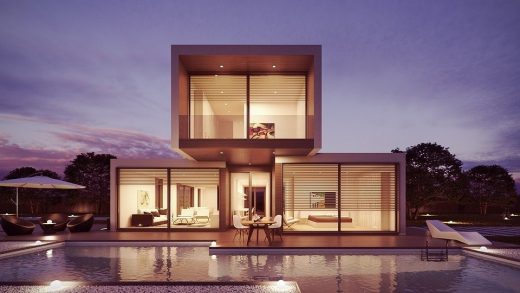 image courtesy of article provider
French Architecture
Comments / photos for the Architectural Tour of Paris' Iconic Buildings page welcome