Architecture on Earth, Building Aura, Surface Design
Architectural Aura : Living Earth
Architecture Discussion by Dr. Peter Magyar
24 May 2011
Architecture Aura
Interesting to slow down with the flow of the bombarding information overload, and concentrate our thoughts for a few moments on the idea of the living earth. Not as a copyrighted name of an organization, or not as a commercial venture, not even as the motto of a political rally, but just what those two words denote: the Earth, what lives.
As an enigmatic grand organism, secrets of which people, as part of this being, failed to decipher. Even when our life and livelihood is in absolute dependency from it. To state, that our knowledge is superficial about it, is already an overstatement. But let us abandon the hollow philosophizing and intentionally misspell a recently used word, superficial, and distort it for our purpose, as "super-facial". Especially the face, so with a little cognitive jump = the "surface".
I readily admit, that my curvaceous logic is quite transparent, that what I really would like to speak about, is architecture. The extended surface of the Earth, on and in we conduct our lives.
Forgive me please for another deviation, when I bring in the word: "aura", as related to a surface, as it is …"surrounding a person or a thing." (Part of its definition from the Encyclopedia Britannica.) If we continue, we can read also the following sentence-fragment: …"luminous radiation, surrounding the body, or specific part of the body"…so it must be some unknown form of energy (with zero carbon footprint!)
The first quoted definition of 'aura' relates it not only to persons, but also to "things". One can read about it in not-yet-legitimized writings, that objects, animals, even rocks have them, so it is just a little jump, to half playfully, half seriously assume, that the Earth has it also. The expressions "lay of the land" or "the special magnetism of the place" most probably are just another way of describing it.
And now we arrived to the essential question of this un-scientific, but strongly felt capriccio: could or should architecture participate in the continuation of the flow of this earth-aura-layer, and if so, how? Some of the subcutaneous buildings, built "underground", or rather sub-surface – besides tangible advantages – seem to avoid the answer. However, most of our building stock is above ground.
If you are willing to play, here is my question to the readers of this issue of "e-architect": which are those few buildings from the large number of novel and very interesting projects published here, of which you think are able to participate in that flow of energy, and pass it on in an unbroken way, or even enhance it? I have my few candidates, to act also as the edge of infinity, but I don't reveal them. Maybe this is another, possibly spiritual, not quantifiable way, to feel architecture!
Peter Magyar Architectural Articles
Architectural Aura author – Dr. Peter Magyar
Dr. Peter Magyar, RIBA, is the guest editor of this Architectural Aura article on e-architect. He is interested in the intuitive and cognitive processes of design, archived thousands of drawings in this field. Some of them are published in his architectural books.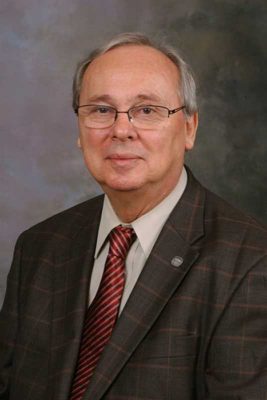 Dr. Peter Magyar
Pearl River Tower, Guangzhou, China
Design: SOM, architects



photo : SOM
Architecture Masters : article by Dr. Peter Magyar. 2 Oct 2012
Architect Engineer Artist : article by Dr. Peter Magyar. 20 Mar 2012
Invention in Architecture : article by Dr. Peter Magyar. 7 Dec 2010
International Architectural Designs
Architecture Context : article by Trevor Tucker. 21 Sep 2010
Design Narrative : article by Lee Miles – 7 Sep 2010
Planetization Architecture : article by Mphethi Morojele – 17 Aug 2010
Moliner House, Zaragoza, Northeast Spain, western Europe
Design: Alberto Campo Baeza



photo : Javier Callejas
Sustainable Buildings – Building Issues : article by Adrian Welch
Comments / photos for the Architectural Aura – Living Earth Architecture Article page welcome