Amazing architecture of Macau casinos, Asian gambling buildings, South China resort design
The amazing architecture of Macau casinos?
18 Mar 2021
Macau casinos are trying really hard to replicate the thrills offered by their Las Vegas counterparts. The gambling complex in the Asian city is nearly as impressive as Sin City itself and has enjoyed a meteoric rise over the years. There are many similarities between their casinos, but also differences that make them look like they are in a stark contrast.
Gamblers who visit Las Vegas casinos expect free drinks and enjoy them at virtually every venue. In Macau, the situation is slightly different, especially when it comes to alcoholic beverages. It is rather difficult to find establishments where customers are provided with alcohol for free. Apparently, this approach defeats the purpose of keeping people inside and cheerful, but it makes sense in Asia.
Amazing architecture of Macau casinos guide
A world leader in nonalcoholic beverages
Macau is a place where non-alcoholic beverages are immensely popular and consumed in huge quantities. In recent years, the local casino industry contributed heavily to the global sales of carbonated drinks and energy drinks. Another type of drink that is quite popular in this gambling hub and are occasionally served for free is tea. In Macau casinos, tea comes in many flavors and some of the most popular ones are the ready to drink versions. Players can rest assured that no matter how long the gambling session, they will never run out of it and the casinos will provide large quantities for free.
Widely regarded as the "gambling capital of Asia" said Jason Bond who is head of marketing at the popular betting comparison website Bingosites.net — Macau brings together tourists from all over the world. A significant percentage of those playing here are locals who appreciate drinks that are particularly popular in neighboring countries. You can expect to find an eclectic mix of energy and carbonated drinks in these casinos. Patrons enjoy them for free, which makes perfect sense since casinos don't want them to leave the premises in search of food and drinks.
The Venetian Macao Resort Hotel building, Macao, China: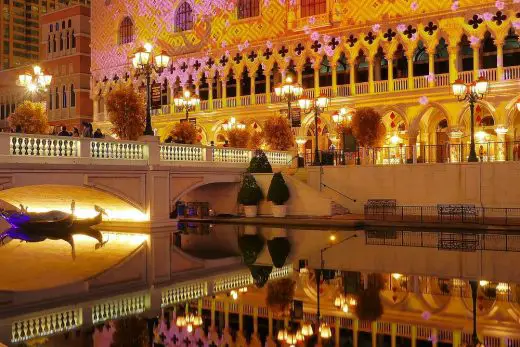 photo courtesy of travel oriented from Manila, Philippines / CC BY-SA (https://creativecommons.org/licenses/by-sa/2.0)
Energy drinks are preferred in Macau casinos
Compared to many of their counterparts from all over the world, including Las Vegas casinos, Macau establishments are huge consumers of energy drinks. The logic behind this reality is rather simple, as people want to maintain their energy levels high. For the casino, it makes sense to provide free energy drinks to players, to keep them wired and hungry for more casino action. The share of carbonated drinks is also increasing and because of the low prices, casinos are more than happy to offer them for free.
The Venetian Macao: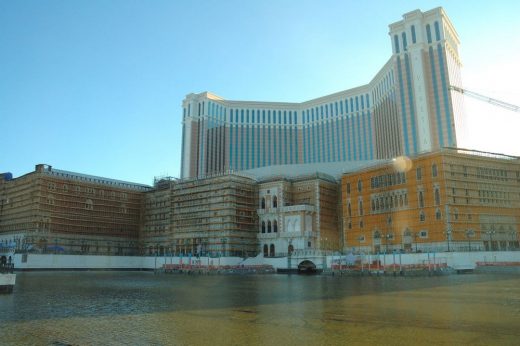 image courtesy of gkpics / CC BY (https://creativecommons.org/licenses/by/2.0)
The consumption of alcohol in casinos is a highly debatable thing and many establishments prefer to steer clear of it. There are reasonable concerns that providing free alcohol to players will inhibit their ability to gamble responsibly. Regulators go to great lengths to make sure that players are given a fair treatment when they choose to spin the reels of slots or try table games. Alcohol is known for clouding judgment and when it comes to games of chance, it's important to have your wits about you.
Comments on this Amazing architecture of Macau casinos Guide article are welcome.
Macau Buildings
Macau Architecture Designs – chronological list
Morpheus Hotel, City of Dreams Resort in Macau
Treeplets, Macau University Campus Hengqin Island Building
Unique Dining Pods for Morpheus Hotel in Macau
Most beautiful land-based casinos in Asia and Australia
Location: Macau – Macao Special Administrative Region of the People's Republic of China
Las Vegas Architecture
Las Vegas Architecture Designs – chronological list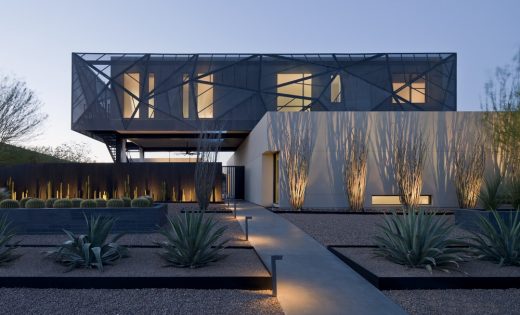 photography : Bill Timmerman, Zack Hussain
City Center Las Vegas building
Comments / photos for the Amazing architecture of Macau casinos page welcome