All you need to know about sheet materials Tips, Property Guide, Real Estate lockdown
All you need to know about sheet materials
2 July 2020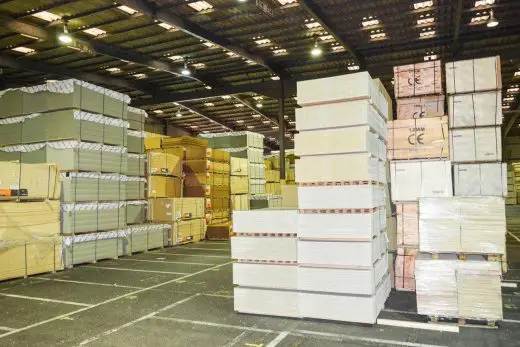 What are sheet materials?
Sheet materials are engineered wood boards that are produced from recycled or solid wood where an adhesive is used to bond the particles together. These versatile wood sheets are predominantly used in:
Furniture manufacturing
Flooring application
Roofing
Wall sheathing
Types of sheet materials
The type of wood panel you require will depend on the individual project specification. For instance, some boards are moisture resistant like Grooved MDF boards or have greater load-bearing capacity like Plywood, others can only be used for decorative applications like Pinboard. So it is very important to check what type of sheet material you require for a particular building project.
Here is the list and the brief description of the most popular wood-based panels currently used in the construction industry.
Plywood
MDF sheets
Chipboard sheets
Drywall
OSB boards
Wood fiberboard
Cement-bonded particleboard
Plywood
The best known and the leading sheet material for the last 200 years is Plywood. The structural strength obtained from laminated design enables Plywood panels to have a high load-bearing capacity. The boards are water, chemical, impact and fire resistance, so they are extensively used in marine construction, concrete formwork, cladding, furniture making and floor applications.
MDF
Medium-density fiberboards are very popular for their durability and cost-effectiveness. The smooth surface of MDF sheets makes them perfect for painting and cutting detailed designs making them an ideal material for furniture production, carpentry and decorative projects.
Chipboard
Chipboard sheets are one of the widest used construction boards, it is also referred to as an Oriented Particleboard or a Low-density Fibreboard. It is mostly used in decorative and interior building projects. The use varies, some boards are ideal for furniture construction, others may only be used for interior fittings with no exposure to moisture.
Drywall
Drywall, also known as wallboard or plasterboard, is a type of large rigid timber board used in the construction of interior walls and ceilings. The boards are produced of calcium sulfate dihydrate ( gypsum) and fibre – typically a mix of paper, fibreglass and asbestos. The most popular type of Drywall is a gypsum panel which contains a rock core and aluminium backing and mainly used for insulation applications.
OSB boards
OSB or Oriented sterling board is a well known inexpensive alternative to plywood. Commonly used in construction and DIY projects in flooring, roof and wall sheathing applications. The sheets vary in thickness and size, some of the grades have a high load-bearing capacity and are suitable for application in humid conditions.
Wood fiberboard
The panel is made of wood fibres, comparable to wood and offers all of the wood's top features: toughness, strength and warmth. The best features of the wood fiberboard are it is cost-effective, breathable, has no grain direction, easy to instal and it acts as thermal insulation.
Cement-bonded particleboard
Cement bonded particleboard is a building panel, produced from wood particles and cement without any hazardous volatiles. The wood panels are manufactured in a way that it meets the requirements for fire resistance, moisture tolerance and fungal resistance, also have good impact resistance and good sound insulation.
The selection is vast, so whether you are a DIY enthusiast, or a construction industry professional, get in touch with https://sheetmaterialswholesale.co.uk/, and they will make sure to find a sheet material that will meet all required specifications.
How to store sheet materials
All the wood panels should be stored in a manner that protects them against physical damage, breakage and warping. Surely the timber will benefit from good covering and storage but bear in mind that sheet materials have individual storage instructions.
For instance, Plywood and OSB ( exterior rated materials) can be stacked outside but in a flat position and covered to limit exposure to moisture. On the other hand, the interior rated sheet materials like Chipboard should only be stored inside since they are easily damaged by moisture. If you are unsure on how to store the particular sheet material please get in touch for advice, either by phone or via live chat option.
Comments on this guide to All you need to know about sheet materials article are welcome.
Building Materials
Building Materials – recent selection below:
Will building materials prices drop in 2022?
Different Types of Roof Materials
Architectural Materials Depletion
Property
Contemporary Property Articles – architectural selection below:
Norra Tornen, Hagastaden, north of Stockholm
Design: OMA / Reinier de Graaf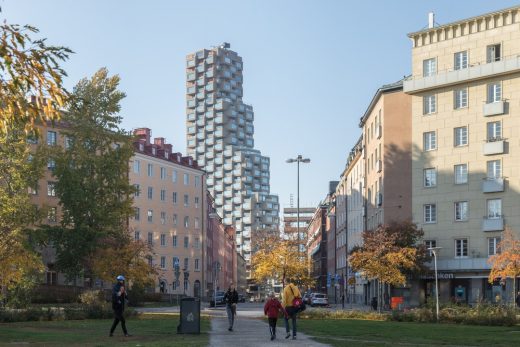 photograph : Laurian Ghinitoiu, Courtesy of OMA
Norra Tornen
Comments / photos for the All you need to know about sheet materials guide page welcome