8 Ways You Can Take Care of Your Home in the Winter Advice, Smart House Tips, Property Guide
8 Ways You Can Take Care of Your Home in the Winter
2 Apr 2020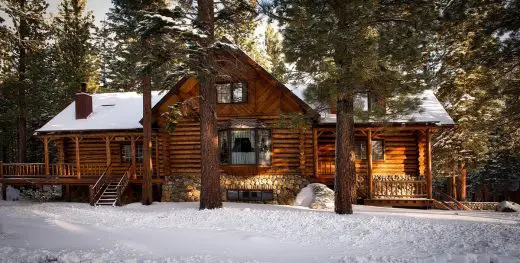 Winter is not the most forgiving season. Expect harsh conditions, icy temperature, and a ton of snow during winter seasons. These sub-zero conditions can damage your homes. High-cost repair and maintenance bills are faced by those who come unprepared for the chilling seasons.
Worst case scenario, you would be taking up on a house insurance claim. The good thing is there are ways you can take care of your homes during the winter seasons. Winter-proofing your homes before it arrives will also greatly help you avoid property damages.
8 ways to care – Home Maintenance in Winter
Taking Care of Your Home in the Winter
The more prepared you are for the winter season, the better chances you have of not having any significant damages on your property. Prepping up your house for the winter might seem expensive and complicated. But in reality, it is straightforward and can be done using simple ways.
It is also essential to regularly check the condition of the house as the winter happens—especially the status of your garden decoration. Because of the harsh weather during the winter season, people do not visit their backyard regularly. Hence things like composite decking flooring, garden fences, etc., are usually ignored during the winter period. Here are some of the things you can do before and during the winter seasons.
Before The Winter Season
Start With Your Garden
Heavy snow build-up causes tree branches to break and fall. Falling branches and trees can damage your windows and cars. They can even hurt people walking by. Before winter, it is best to trim your trees and plants to avoid unwanted damages.
Aside from trees, you may have a few sets of furniture in your garden. As much as possible, store them in a cool and dry place. Before storing them, make sure to clean them first. Cover them with a cloth tarp or any similar covering to avoid damage, especially glass furniture. Wrapping them with cloth prevents them from shattering from sub-zero temperature. Certain types of wood can remain outside even during winter, but it is best to apply sealants.
Inspect Windows and Doors
Before facing the harsh winter season, make sure that all of your doors and windows are properly maintained. Check for cracks on your windows. Have them fixed before the winter comes. Broken windows can cause more damage when a winter storm heats. After checking your windows, get them sealed to avoid snow and cold temperature from entering the house. As for the doors, make sure they are working.
Inspect the Roof and Check the Pipes
It is also a good idea to check your roof before the winter comes. Pay attention to your gutters. Make sure that water will not be stuck on them. Remove leaves and other obstructions from your gutters. You can install gutter guards to prevent debris build-up on your gutter, which prevents the flow of water away from your house. Checking your gutters is important to avoid ice damming. When water and snow are unable to drain, they seep into the walls of the house. They can also leak from the ceiling.
It is also important to check your pipe for leaks and cracks. Any damage must be fixed immediately before the winter season hits. You can also install an emergency pressure release valve to protect your plumbing from freezing pipes. It is also important to shut off your water systems and drain water from your pipes.
Check Your Chimney
Make sure to check your chimney inside and outside. Inside, make sure that there are no flammable materials in the flue of your fireplace. Check the damper if it opens and closes properly. Also, check for missing bricks or mortars on the hearth and firebox. As for the outside, make sure the cap is functional. You may also need to clear out some birds' nests and debris in the cap. If you have been using your chimney regularly, it is best to have it cleaned and maintained yearly.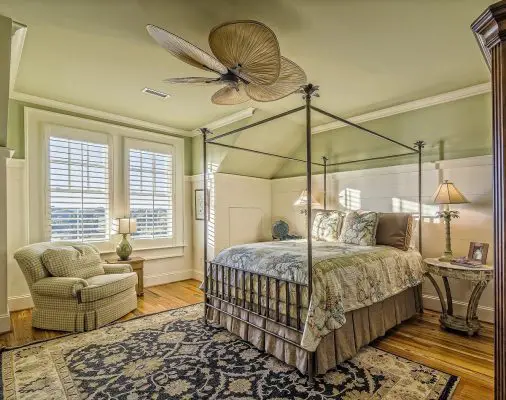 During the Winter Season
Clear The Snow
As winter comes, snow may build up on the pavements. Make sure to clear the snow from walkways to protect the concrete. You can use a shovel to clear away the snow. Use rock salt sparingly as they can damage plants and wooden decks. Instead, use sand and clay-based cat litter. Sweep away the snow from your plants and trees if possible.
Remove Ice Dams
Regularly check your gutters from ice dams. Use a scraper to chip away the ice and snow build-up lightly. It is also important to routinely check for blocked vents. Use a brush or a shovel to remove snow and ice. It helps prevent roof damage and problems with your heating and ventilation systems.
Protect Metal Fixtures
Check on your metal fixtures regularly. During the winter season, petroleum jelly is beneficial in maintaining metal objects. Petroleum jelly prevents rusting and corrosion. Lightly rub a thin film of petroleum jelly on outdoor light bulbs and the sockets. It helps in protecting them from the harsh weather. It will also be easier to replace them when they blowout. You can also apply petroleum jelly to your outdoor furniture with metal parts to avoid rusting.
Check For Leaks and Drafts
As the winter season goes on, it is essential to check for leaks and drafts. Focus your efforts on areas such as garages, attics, and basements where leaks and drafts happen often. You can contact a leak detection company in San Clemente to check these things. Also, check things like radiators and heating system in general. If your radiators are covered with wooden or metal radiator covers, uncover them and make sure there are no signs of leaks from the valves or around it.
Use a caulking gun to seal small drafts. By doing so, you can prevent damage to your house and save money from your power bill. If you have frozen pipes or water leaks, make sure to fix them immediately. You can use towels soak in hot water to thaw frozen pipes slowly. Turn off the water system when leakage occurs to prevent further damage to the pipes.
Comments on this guide to 8 Ways You Can Take Care of Your Home in the Winter article are welcome.
Building Articles
Building Articles – Selection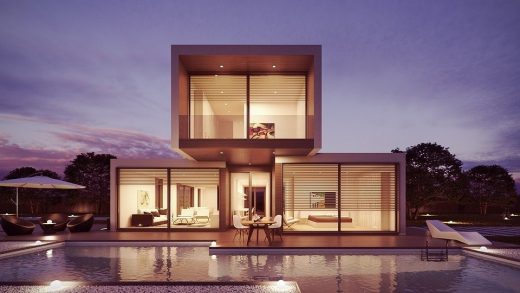 image courtesy of article provider
Comments / photos for the 8 Ways You Can Take Care of Your Home in the Winter Advice page welcome