8 resources for teens interested in architecture advice, Architectural travel tips, Online property guide
8 Resources for Teens Interested in Architecture
20 Sep 2021
Today, architecture is one of several renowned occupations open to young people. It requires a higher degree of education than many other job options, but does not necessitate years of specialized training.
To succeed in this area, one needs to have a solid grasp of physics, creativity, and leadership abilities. The thoughts and ambitions of a person will distinguish their work from that of others.
8 Resources for Teens Interested in Architecture guide
Adolescents looking to become architects in the future need to have a good look at what the field is. However, finding research materials that address the topic you're interested in might be difficult for those of us who aren't located at a university, and even for those who are.
They can, however, be located, and due to the internet, your search is no longer confined to local libraries. In reality, several well-known libraries and periodicals are striving to digitize critical sections of their collections, and several online organizations have sprouted up with missions to increase information access.
In this article, we've compiled a list of websites that include scientific papers, publications, photographs, and other materials to help you learn about architecture with ease.
Berlin Reichstag dome: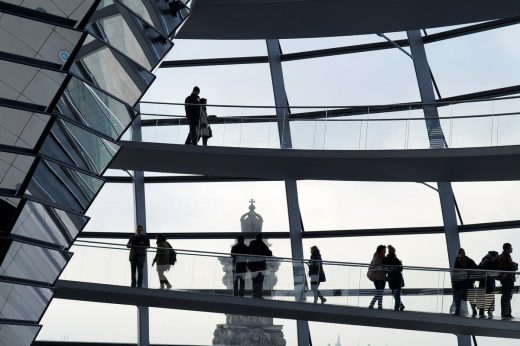 Want more advice about navigating your teenage years, job opportunities, and educational pursuits? Be sure to visit the following link: https://www.betterhelp.com/advice/teenagers/
The Archigram Archival Project
From 1961 until 1974, the essential Archigram group was active, and their work was finally digitized. Students from the University of Westminster collaborated with the remaining members of Archigram or their successors to build this platform.
Digital copies of drawings, collages, paintings, pictures, publications, essays, slides, and multimedia material, as well as original Archigram texts, are available in the database.
Given that the majority of Archigram's work was never completed, its digitalization gives the collective effort of the architects engaged a poetic form.
RIBApix
The Royal Institute of British Architects is well-known for its awards and support for the British architectural industry. Still, RIBApix has almost 85,000 digital pictures from the British Architectural Library, which is a lesser-known fact.
The site provides visual evidence from many historical periods, ranging from renowned structures to street scenes and vernacular architecture.
Interior design, landscape, topography, planning, building, and decorative arts are all represented in the collection, regularly updated with new projects. All pictures are available for free download in low resolution and may be purchased for use in publications.
Architectural Association Photo Library
The 8,000 photos in the Architectural Association's online photo library reflect the school's more extensive collection of highlights.
Historic and modern architecture slides, negatives, and prints are accessible in low quality for educational reasons but can also be purchased for commercial usage.
Since the 1880s, the AA has also provided pictures of its students' work and a video record of its lectures, conferences, and symposia.
The VIA at Harvard University Library
VIA (Visual Information Access) at Harvard Library includes descriptive data, architectural drawings, and pictures.
All photos are intended solely for educational purposes.
Archnet
Archnet focuses on the Islamic World's built environment and famous structures and offers a wide range of data, including photographs, drawings, publications, seminar sessions, essays, monographs, and architect's archives.
For those interested in Islamic art and architecture, this research tool is a must-see.
Photographic Archives of the New York Public Library
The photographic archive of the New York Public Library contains approximately 180,000 high-resolution photos that are in the public domain and not subject to copyright restrictions.
These photos record the design of the Chrysler Building and the construction of the Woolworth Building in New York and feature excellent documentation on the design of the Chrysler Building and the construction of the Woolworth Building.
However, the library also contains panels of photos from structures that have been demolished or destroyed worldwide, such as London's Crystal Palace, which was demolished in 1936.
Pathé Newsreel Archive
In 2014, the British division of the renowned film and production firm Pathé made 85,000 movies available to watch for free in high definition on their Youtube account.
The archive contains movies produced between 1910 and 1970 and covers a wide range of topics in architecture and design, including the construction of the Empire State Building, Frank Lloyd Wright's Johnson Wax Building, Le Corbusier's Couvent de la Tourette, Expo 67 in Montreal, and Buckminster Fuller's geodesic dome.
The Magazine Rack
It is an ever-expanding collection of monthly publications and digitized magazines run by the Internet Archive, which you may have heard of thanks to "the Wayback Machine" or any of their other archival missions.
It currently includes archives of "The Builder," the UK's oldest and most comprehensive magazine on the building industry, dating back to the 19th century.
No matter what resources you turn to, keep in mind that there's more than one way to be a "good" architect. This collection of information displays that truth proudly, as should anyone interested in entering the field!
Marie Miguel Biography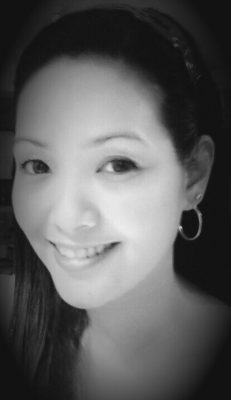 Marie Miguel has been a writing and research expert for nearly a decade, covering a variety of health- related topics. Currently, she is contributing to the expansion and growth of a free online mental health resource with BetterHelp.com. With an interest and dedication to addressing stigmas associated with mental health, she continues to specifically target subjects related to anxiety and depression.
Comments on this guide to 8 resources for teens interested in architecture article are welcome.
Building Articles
Residential Architecture
Comments / photos for the 8 resources for teens interested in architecture advice page welcome