Architect Jobs, Architecture Vacancies, Recruitment, Positions, Technicians, Students
Architecture Jobs – Designer Vacancies
Architectural Recruitment
general vacancies – planningrecruitment
13 Apr 2021
For a full list of our live jobs please visit www.planningrecruitment.com
Architect – 3 years PP3 (or equivalent) – Running small projects from inception to completion – Revit or AutoCAD – East London – £38,000 – £42,000
Experienced P2/Newly Qualified Architect  – Working on large scale commercial schemes – Revit – Central London -£32,000 – £38,000
Technical Architects and/or Architectural Technologists – working on large scale, developer led Residential schemes – Central Essex – up to £40,000
Project Leading Architect – Leading Retail and Residential schemes through RIBA stages 4 + 5 – Revit – Central London – up to £45,000
Technical Architect – Re-cladding and refurbishment of existing residential buildings – Revit – Central London – Up to £43,000
Senior Architect – to lead Residential projects through all RIBA stages – client facing – Revit – South London – Up to £52,000
Experienced BIM Coordinator – Opportunity to progress to BIM Management – Central London – £50,000
If you are interested in one of the positions above, please send your updated CV & portfolio (Max 8MB) quoting the job numbers to ksibbald(at)planningrecruitment.com.
general vacancies – uk.jobsora.com
general vacancies – uk.jooble.org
Architects Vacancy Information
Posted 8 Nov 2020
Senior Design Coordinator/Senior Technical Design Architect
Avantgarde Architects & Engineers – Abu Dhabi
Mid Career
The Senior Design Coordinator reports directly to the Design Director/ Office Manager
Posted May 31, 2020
Senior Project Architect, Sharjah, United Arab Emirates
Parsons
Senior Project Architect Sharjah job
Posted 26 Mar 2020
Architect, Abu Dhabi
Alghanim International – Abu Dhabi Mar 22
Mid Career
$3,000 – $4,000
Architect with minimum 10 experience in building finishing works, Abu Dhabi experience is preferred.
Posted 25 Mar 2020
AutoCAD Drafter Dubai
Interfaced with officers of the department to attain details of materials and equipments.
• Responsible for designing and preparing working plans, scale drawings and charts in detail.
• Also prepared electronic layouts scale drawings, charts, requirements of material and equipments provided by customers, departmental contacts and consultants through specifications and sketches.
• Responsible for controlling and renovated files that are received from departmental contacts and consultants.
• Done other basic calculations to determine strength of materials, layout of charts and other structural requirements.
• Responsible for performing other tasks.
https://www.dubaijobs.net
Posted 20 Mar 2020
linkedin Employment Vacancy UK
Technical Director or Principal Landscape Architect, Edinburgh, Scotland
SLR Consulting, Edinburgh, United Kingdom
Requirements:
– Landscape Architecture Degree, Postgraduate diploma, and holding Chartered status
– demonstrable Landscape Planning experience within a consultancy, studio or similar commercial environment.
– experienced professional who can demonstrate a successful track record in project and line management, good organisational skills and winning new work
– experience in LVIA and Landscape Masterplanning is required
– any experience as an Expert Witness an advantage
– ability to think strategically, conceptually and analytically while maintaining a focus on wide-ranging or long-term implications.
– has an understanding of landscape planning methodologies and experience at drafting related reports (skills in both technical report writing and in the preparation of graphic material are required).
– to be an effective and confident communicator (both written and oral) to a broad audience, with the ability to work collaboratively.
Link for this job: https://www.linkedin.com/jobs/view/1652601283/
Posted 18 Mar 2020
bayt Employment Vacancy in Egypt
Senior Architect Cairo, Egypt – Confidential Company
Requirements:
– Architecture Degree
– minimum 10-15 years work
– strong background in leading the design phase & projects
– ability to draw & visualize internal & external quality designs effectively using AutoCad, 3D Studio & Photoshop
– responsible for all design related aspects
– produce 3D conceptual creative interior design, space planning, construction drawing & documentation
Posted 6 Mar 2020
Architect in Dubai, UAE – Blue Bahar Engineering
Employment Type Full Time
Education Level Bachelor
Experience 5 Years
Job Type Design
Role required to work independently on architectural design projects and often coordinates project design efforts. Excellent opportunity for a qualified Architect, based on office/design. Develops plan and creative-design concepts for projects. Prepares presentation and design drawings, details and plans for project success.
Posted 6 Mar 2020
Architect in Dubai, UAE – Candidate Signup
Architect Dubai
Architect/Interior Designer.
The candidate should have hands-on experience in:
– AutoCAD (2D and 3D all levels)
– REVIT Architecture
– 3D MAX (All version)
– Adobe Photoshop
– V-ray
The Candidate should have an Attested College Certificate.
29 Feb 2020
Senior Architect in Yanbu, Saudi Arabia – now closed
for Parsons – United Arab Emirates
Senior Architect Engineer (Riyadh Metro Project) Riyadh, Saudi Arabia – now closed
for Mena Business Investment Group
posted updated 18 February 2020
Architectural Jobs
We list the latest architecture jobs around the World with daily to weekly updates.
Architect Jobs : to post vacancies contact info(at~)e-architect.com
posted 4 February 2020
Landscape – Design Director – Blake Anderson, UAE – This position is no longer accepting applications.
Technical Interior Designer / Architect (Retail) – Blake Anderson, UAE – This position is no longer accepting applications.
posted 12 July 2019
– Project Manager Turkey
for Confidential Company in Dubai, United Arab Emirates
– Architectural Designer Dubai
Paris Group – United Arab Emirates
– Azure Architect / SME with Snowflake in Dubai
Deerfoot IT – United Arab Emirates
posted 8 Jun 201
– Principal Architect Job, Livingston, Scotland, UK
posted 2 Jun 2019
– Bahrain Architect Job in Riyadh, KSA, posted 2 March 2019
Position for Senior Architect is requested for a Sports City Project in Bahrain with 15 years of Experience in infrastructure and Buildings for Sports cities and Facilities. English Fluency is a must.
Skills
Experience in infrastructure and Buildings for Sports cities and Facilities.
Job Details
Job Location: Riyadh, Saudi Arabia
Company Industry: Consulting Services
Company Type: Employer (Private Sector)
Job Role: Architecture
Employment Type: Full Time Employee
Monthly Salary Range: Unspecified
Number of Vacancies: Unspecified
Preferred Candidate:
Career LevelManagement
Years of ExperienceMin: 15
Degree Bachelor's degree / higher diploma
Concrete Venue Dubai Alserkal Avenue, Dubai, UAE: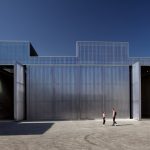 photo : Mohamed Somji, courtesy Alserkal Avenue
United Arab Emirates Architects Jobs posted 24 Feb 2019
Architect – Designlab Events FZ
Dubai, United Arab Emirates
UK architectural vacanies from Planning Recruitment:
London Architect Jobs posted 24 Sep 2018
1. Assistant Architect West London
Contemporary and creative architectural practice based in West London, England, are looking to appoint a talented Vectorworks Part 2 Assistant Architect to support the team on a high-end luxury residential scheme.Permanent
C£28k pa
2. Assistant Architect South London
Well-established 10 strong Architectural Practice based in SW London, within easy reach of the Northern Line are looking to appoint a recently qualified part 2 Architect to work on a variety of retail and residential schemes. The successful candidate will work across all stages from presentations, planning applications, tender & working drawings to site. AutoCAD skills are essential. Permanent £27-£28k pa
3. Assistant Architect & Architect
SE LondonAward-winning design practice based in South East London, are looking to appoint three Architects at varying levels to work on education, listed buildings and commercial schemes. They are looking to appoint a talented Part 2 Assistant Architect and two Project Architects.
Vectorworks and / or Revit is highly desirablePermanent Salary dependent on level.
4. Project Architect
Clerkenwell, LondonDesign-led award-winning Top 100 architecture practice is looking to appoint a Senior Architect. The candidate will take responsibility for a high-profile city based commercial scheme from stage 3 to completion. Vectorworks highly desirable.Permanent
c£45-£48k pa
5. Technical Architect
West End, LondonFor a large national architecture practice looking to grow their London design studio. The successful applicant will join an architectural office with 16 staff. The firm focus on commercial sector buildings. They require two Project Architects to deliver a variety of schemes, from stage 3 to completion.Permanent – £45k-£48k pa
6. Project Architect Shoreditch, London
Required to start immediately. Requirement to appoint a Project Architect with a proven background producing roof/structure/service packages for construction stage F on UK buildings. Revit skills are essential.Permanent £42-£50k pa
7. Senior Project Architect, East London
The client is at the forefront of modular / prefabricated Architecture. They have recently won several 200 – 500 unit student accommodation schemes and are looking for a Senior Architect to lead the projects & team. Revit knowledge is essential for this position.Permanent To £50k pa
Nationwide Jobs
8. Part 2 Architect West Sussex
Well-established 20 strong Architectural Practice based near Gatwick, have an urgent need for a recently qualified Part 2 Architect to work on a variety of residential, education and healthcare schemes. AutoCAD is essential Revit highly desirable, though cross training offered.Permanent – To £28k pa
9. Creative Part 2 & Architects
Brighton Design led Architectural Practice based in the Brighton area are looking to appoint creative Architects and Assistant Architects to work on multi-occupancy residential & mixed-use schemes. Being involved in projects from initial inception through to completion our client is looking for candidates with a proven background working on large scale housing and/or mixed-use schemes.Permanent
Salary dependent on level.
10. Architectural Technician / Technologist
Hertfordshire The client has been established for over 25 years providing Architectural Services to homeowners throughout London & the Home Counties. The role will involve meeting clients, surveying properties and producing creative designs, plans and construction drawings for the projects.Permanent Salary £40-45k per annum.
11. Architectural Associate Director Birmingham
To join a Nationwide practice taking a lead role in their Birmingham office. The position will be to deliver small- & large-scale residential schemes from design to planning. A proven track record in quality presentations and negotiation experience for planning application submissions is essential.Permanent
Salary to be discussed.
12. Job Running Project Architect Surrey
Joining a 50 strong Architectural Practice to work on Commercial & Industrial projects from inception to completion. Our client is looking for an experienced Architect with a proven background of successfully delivering projects.Permanent
£50k pa
Interior Design jobs
13. Senior Interior Designer Hospitality London60 strong Architectural and Interior Design practice is looking to appoint a talented Senior Interior Design to lead a small team on a hotel scheme in London. The role will involve initial design, technical delivery and FF&E.Permanent £55k per annum
14. Middle weight Interior Designer – Residential
This London client is looking for an Interior Designer to support a luxury residential scheme in Mayfair. The role will involve producing all technical interior packages & FF&E for 14 apartments including the penthouse. AutoCAD skills are essential.Permanent
C£35k per annum
15. Senior Interior Designer – Workplace
London – Reporting into the Director, you will be responsible for initial design development through construction documentation for workplace interiors. Client facing and leading a small team.Permanent
C£50k per annum
Website: www.planningrecruitment.com or
Hyperloop Pods and Portals desig in UAE by BIG-Bjarke Ingels Group: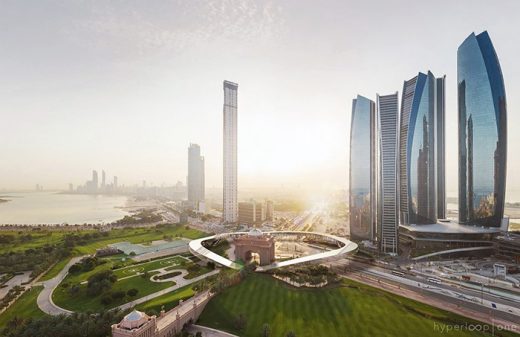 image from architects office
Architects Jobs
Scottish Architecture Jobs : architectural vacancies in Scotland
Additions for the Architecture Jobs – Architectural Recruitment page welcome
Website: Architecture