How To Sett Up a Successful Open House Guide, Home Purchase, Property Sales Advice
6 Tips for Setting Up a Successful Open House
27 July 2020
Whether it's a simple reselling of a home, or it's the creation of a brand new building, setting up a showing or open house is essential. It helps draw attention to the property that will help achieve whatever your goal may be.
6 Tips for Setting Up a Successful Open House / Showcase New Property
For large-scale viewings, you'll want to take a bit more time to plan out the event. The following six tips can help you plan out a successful open house or showcase a new property.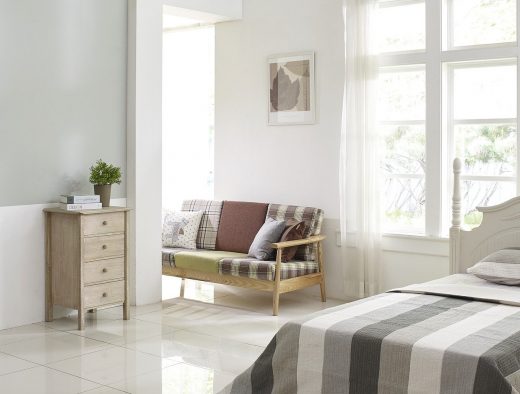 Send Out Invitations
Invitations serve multiple purposes. The most obvious one is to actually invite the person to the event. It'll tell them when and where to be for the showing. However, invitations can also add a special element. It tells the invited person that you took the time to personally reach out to them.
Design the invitation that is relevant to the showing and the property. If it's something modern, get creative with lines and modern design. For classic properties, going with a more elegant invitation could be a good choice. Utilize online invitation makers to help you out.
Have a Goal In Mind
Before the event takes place, have a goal in mind. Do you want to sell the property? Is this to showcase your skills in building or designing a property? Maybe you're looking to gain new clients for future projects? Having a goal for the event will help you come up with a plan.
Prepare the Area for the Event
You spent a lot of time getting the property ready. So, make sure that you make an excellent first impression. To do this, you want to make sure everything is clean and ready to go.
Walk through the area from the view of someone approaching for the first time. Are there any eyesores that could turn you away?
Prepare All Your Information
It's a good idea to have information packages to hand out at the showing. This ties in with the goal you have set. If it's to sell the property, you'll want to provide information on that specific place. For showcasing what you can do, create information packages that talk about yourself, the company, and what you're capable of providing. The same goes for attracting new clients and getting your name out there.
Do Some Staging and Decorating
With the open house, you're trying to put future clients in the property. If someone was to walk in and find the building to be completely empty, it could be challenging to picture yourself there.
Spend a few dollars and time to stage the property. Add in elements that make the place cozy, welcoming, and that will draw people to the area.
Get to Know Everyone
As people arrive, greet them individually. Take time getting to know who's all come. That way, you'll be able to build those relationships that could come in handy down the road.
Planning a property showing doesn't have to be complicated. However, spending a bit of time planning it out can help you be that much more successful.
Comments on this 6 Tips for Setting Up a Successful Open House Guide article are welcome.
Property Articles
Comments / photos for the 6 Tips for Setting Up a Successful Open House page welcome