5 ways to hire the best luxury home builders tips, Good quality home build firms, Property construction advice
5 Ways to Hire the Best Luxury Home Builders
9 June 2020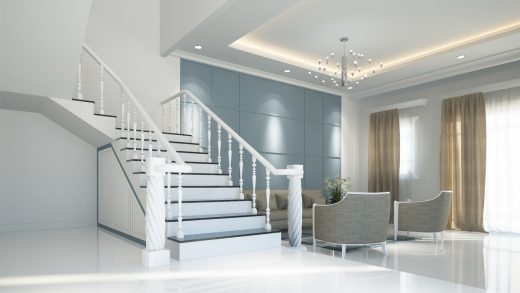 5 Ways to Hire Luxury Home Builders
For those of you who are looking to build a luxury home, this list below can help you. Whether this is your first build or not, these suggestions provide you with the necessary know-how or remind you of it. This basically can serve as your quintessential go-to guide.
These are sure-fire ways to see your dreams come to fruition. Use these five tips to hire the best luxury home builders and create your perfect home.
Not just that, though, your home's look also will stand the test of time. Guarantee every aspect of your investment is solid. Be certain your home will be built the right way with these five steps.
Only Work with a Reputable Professional
It's imperative that you do not construct your home with a sub-par building process. Just because you can save money does not mean you should jump at the opportunity. You could end up not having a luxury home. Only work with a builder who has a proven track record building your type of desired residence. Make sure they have all the licenses in place. Be certain they have insurance.
Don't invest in a home build only to end up with a finished product that's not luxurious. You must only use a builder like those at Benaraby building company who has the background and expertise. Also, guarantee they have a skilled labor pool that will be able to produce a luxury home.
Ensure They Can Facilitate All of Your Needs
You also must know for certain that they have access to all the different materials you need. As great as your build plans might look, you have to make sure they complete homes with luxury hardware and accessories, too. Inquire about their ability to purchase items at wholesale, for example.
Don't forget to speak with them about their suppliers. You want to take it one step further than just making sure the builders are talented. Be sure to check out their entire sourcing process for quality goods.
Ask for Examples of Their Work
In addition to the above steps, you need to check out their portfolio. Ask them to provide you with samples of their work. Make sure they have experience in producing your type of look, including any special finishes.
See if you can check out some of their previous work in person, too. You obviously will not want to impede anyone's privacy. However, a drive-by could provide you with even more proof of your potential builder's quality levels.
Factor in Communication
You will be in constant contact with your builder. Make sure you factor in communication and how that process will unfold. Should any issues develop, you want to be able to quickly get to the matter at hand and resolve any concerns right away. This will help you save money and prevent delays with your building plans. And of course, you can prevent a lot of headaches.
Consider any language barriers, too, but don't let that discourage you. A communication process can be worked out for you that will yield a happy build. You can still get your dream home completed without needless hassles.
Put Everything in Writing
A final way to guarantee you hire the right team is to put everything into writing. Work with your other home-build partners to be sure you have all the necessary inclusions for your contract. Some of the experts you might want to consult with are your interior designer, your landscaper, and your realtor. You definitely should speak with your financing partner(s) and your attorney, too.
If for some reason something were to happen that requires you to switch to a new builder, you want to be covered. Or, if you somehow end up noticing something after you move-in, you can take action to remedy it with minimal to no distractions.
Get the Home You Want and Deserve
Put this valuable information above to use when building your luxury home. These tips will help you choose the right builder who is perfect for your project. You will get the home you want and deserve, and your investment will pay off for you. Enjoy your new home!
Comments on this 5 Ways to Hire the Best Luxury Home Builders article are welcome.
Property Articles
Contemporary Property Articles – architectural selection below – tags:
Residential Property Posts
Comments / photos for the 5 Ways to Hire the Best Luxury Home Builders page welcome