5 Things You Never Knew About Architects Guide, Design Help, Drawing Tips
5 Things You Never Knew About Architects
25 Nov 2020
Architecture is an interesting field. Playing with different shapes and forms and building mind-blowing infrastructure is what architects do. The job is interesting but it involves lots of hard work. The buildings have to look beautiful but at the same time have to be sturdy and reliable.
Architects study architecture for almost 5 years and more. They learn how the amazing and weird postures balance themselves. The buildings that are 'man-made wonders' have awesome architectural brains behind them. Moreover, an architect has outstanding project management skills to manage and execute an assigned project.
If you too ever decide to pursue architecture, it's very easy in this internet age. You can now buy term paper online from professional writers and excel in all of your academic terms without much hassle. These excellent writers have hidden talents to give you the best academic writing services that can make you stand apart.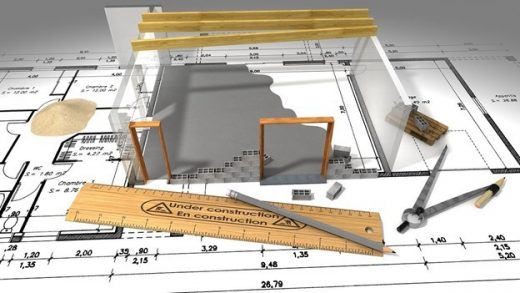 So, moving on with the topic, Architects have few fun facts which are never known to the general public. Let us now see what are they.
5 Things You Never Knew About Architects List
#1. Architects are meant to design only buildings
This is the biggest myth. Architects learn to design everything. From furniture to interiors, they learn to design everything. There are famous architects who have designed quirky flower pots too.
They can pour in their creativity and design the outer structure as well as anything that is needed to design the house/building/office or any infrastructure.
#2. Architects should compulsorily be good at math
Architects should be creative and have a better knowledge of how space is to be used. If they are good at math and physics, that is an additional benefit. So even if a student is not good at math, he can still pursue architecture and become a famous architect.
Generally, in a counseling session, a student is advised to take up engineering if he is good at math.
Being proficient in maths is also important for architects because it means they can accurately calculate and understand their development finance options, from interest rates and fees to timescales and project management costs.
#3. Architects just draw on paper
After computer engineers, architects are the ones who know to work on multiple software. They are taught to learn photoshop, CorelDRAW, 3D printers, laser cutting, and more. Their designing work is not just on paper, they equally need to have knowledge about working on the latest software and do qualitative research.
Moreover, these software have really made architecture easy. Today, we can view the building and all its intricate details minutely, even before its actual structure is made. Thus, when architects work on these tools, they invest a lot of time, energy, and resources. Mistakes are identified at level 1 thus determining things at an early level.
#4. Architects don't read books
This is the biggest myth about architects. They love books and need to read them too. Just observing the buildings is not enough, architects have to read through history and the foundation.
There are architects who have passionately read thousands of books and designed marvelous structures based out of that knowledge. An architect can have his /her own library of exotic architectural books, so you should not be surprised when an architect talks about his favorite books and authors.
#5. New architects are better as they have learned new things
Well, the older the architect the better. Architecture is one field wherein experience matters a lot. An experienced architect knows a lot of things about buildings. However, a new architect may have learned new ways and designs but his implementation powers may be less than experienced architects.
Moreover, you will have the most interesting conversations with experienced and mature architects. Plus, you will be awed by the work they do and the ideas that they have for makeovers of spaces.
So, a new architect may know new designs but an older architect will know how to sustain those new designs.
To conclude
Architecture is an interesting subject and architects are interesting people. They can look at a building and tell you details which you cannot ever imagine. The study of the architecture needs a hawk's eye and the ability to see through walls. The world has seen many amazing architects and it leaves you wanting for more.
The above facts about architects are fun and you may strike a conversation about them when you meet one. Moreover, when architects pen down their experiences and ideas, they can be amazing writers too.
Comments on this 5 Things You Never Knew About Architects tips article are welcome.
Architecture by Type
Building Articles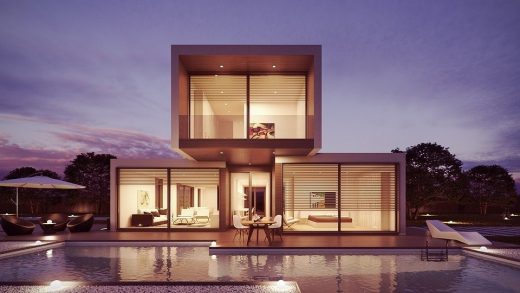 image courtesy of article provider
Comments / photos for the 5 Things You Never Knew About Architects tips page welcome