5 things to consider while building a luxury holiday home tips, Technical guide, Online Advice
5 Things to Check While Building a Luxury Holiday Home
10 May 2021
A luxury holiday home is something you cannot invest in every year. Hence, you have to get it right the first time if you plan on building a luxury home of your own. So before you get started, here are five things you should consider while making a luxurious house for spending your holidays.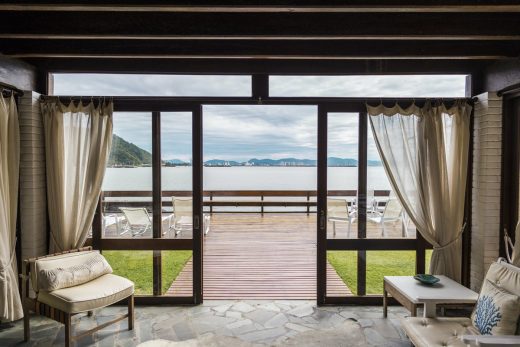 #1 Finding the Perfect Location
To build the perfect holiday home, you first need to find the ideal location. Given that it is a luxury holiday home, the spot needs to be a premium one. You can also afford to build it in a place away from the bustling urban life. Most people prefer building or buying a holiday home near the ocean or a lake. The presence of a water body nearby, however, is not mandatory. You can build yours on top of or under mountains, or near a forest.
#2 Seeking Inspiration for the Design
Since it is a holiday home, you should turn towards something with holiday vibes for inspiration for the design. Resorts are a great place to start. Take the Montana Glamping Resort at Paws Up as an example.
The main aim of this particular type of camping is to bring you closer to nature. However, they do so in style. They provide you with luxurious amenities and all the conveniences of your home. The architecture of the cabins at this resort is somewhat open. You can enjoy the beautiful night sky or sceneries through the windows. Besides, the arrangement of their furniture and decor is also quite noteworthy.
By observing this and other resort or house designs, you can come up with a design idea for your luxury holiday home. Do consult an architect about the design before you get started with it. Have them help you out with some of the more technical aspects of your design.
#3 Keeping It Spacious
Spaciousness is one of the most vital qualities of a luxury home. No matter how large or small the house is, it will not have that luxurious appeal if it is not spacious. Spaciousness is also crucial if you are going for a minimalist look.
You can make your holiday home look spacious in a lot of different ways. For starters, avoid having too much decor in the house. Keep the number of decor items to a bare minimum. It is also vital to keep them organized.
Next, arrange your furniture according to the size of the house. Try to keep the design simple. Avoid bulky-looking furniture if you can. You also need to keep the house neat and clean. Otherwise, with the limited number of items inside the house, the accumulated dust will make it look dirty.
It is also crucial to ensure open space outside the house. There should be a yard or a garden for people to walk in and relax. You could even arrange for chairs or benches there. That could be a fine addition to your holiday home.
#4 Ensuring Privacy and Security
When you are away on a holiday, you will want some peace. You will want to have some privacy so that you can just be yourself and do whatever you please. You will also want to make sure that your holiday home is secure, not just during your visit, but also when you are not there.
Erecting high walls can help ensure privacy to a great extent. No one will dare climb the walls, especially if you have the barbed wire installed on the top. Consider having trees planted near the boundaries for some additional privacy.
As for security and regular maintenance, the house should have a caretaker. They should take care of all the necessary security measures and maintenance jobs. You could even rent the house as a bed and breakfast place when you are not using it. That, of course, will require additional investments and monthly spending on your end.
#5 Not Having to Worry About the Budget
Since you are aiming for a luxurious holiday home, money should not be a problem. Take up these plans only if you have the right budget. Adjust your plans according to the budget if necessary.
Divide the budget into four parts. The first part should be for purchasing the land. The next should be for the construction. The third part of your budget should be for interior as well as landscape designing. The last part should be kept for settling any unforeseen expenditures.
5 Things to Check While Building Luxury Holiday Homes Summary
Once you are done considering these points, you are ready to get started. Have patience throughout the project. And make sure to check in regularly and keep track of the progress.
Comments on this guide to 5 things to check when building luxury holiday home help article are welcome.
Holiday Homes and Hotels
Holiday Home and Hotel Accommodation
Make Your Vacation Less Stressful
Peculiar Hotels from All Over the World
Building Articles
Residential Architecture
Comments / photos for the 5 things to check when building luxury holiday home advice page welcome