5 startup ideas for aspiring architects advice, Leadership in Energy and Environmental Design, LEED certification
5 Startup Ideas for Aspiring Architects
16 Aug 2023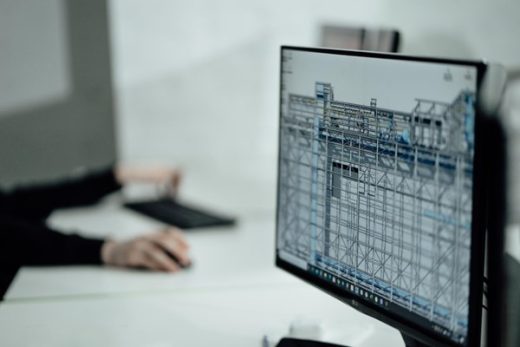 image source : unsplash.com
As the world of architecture continues to evolve, aspiring architects find themselves presented with a unique opportunity to blend creativity, innovation, and entrepreneurship. The field of architecture has expanded beyond traditional boundaries, allowing architects to carve their paths as startup founders instead of grinding their way to the top in somebody else's firm. Here, we explore five compelling startup ideas for architects and engineers, along with important considerations for turning these ideas into successful ventures.
1. Sustainable Architecture Consultancy
Thanks to increasing environmental consciousness, sustainable architecture is at the forefront of the industry. Aspiring architects can establish a consultancy specializing in sustainable design, offering services that help clients create environmentally-friendly buildings and implement renewable energy solutions. Collaborating with experts in energy efficiency, material science, and sustainable technologies can provide a competitive edge and position the consultancy as a pioneer in eco-friendly architecture. Some services to consider include energy modeling, Leadership in Energy and Environmental Design (LEED) certification design, and renewal energy integration.
2. Virtual Design and Collaboration Platform
The digital age has revolutionized the way architects can work. A virtual design and collaboration platform could bridge geographical gaps, enabling architects, clients, and stakeholders to collaborate seamlessly on projects. This startup idea involves creating a comprehensive platform that hosts architectural projects in a centralized, cloud-based environment. Architects can collaborate in real-time, making changes and updates immediately visible to all parties involved. Features of the platform could include real-time 3D modeling, virtual reality (VR) walkthroughs, integrated communication tools such as messaging and comment threads, secure file sharing, and version control.
3. Architectural Visualization Studio
Visualization is a powerful tool in architecture, allowing clients and stakeholders to envision a project before it is approved to be constructed. However, high-quality renderings and animations can be costly and time-consuming. An architectural visualization studio could provide rendering services for other architecture firms, helping them bring their designs to life. This startup idea requires investing in powerful hardware and cutting-edge software tools and techniques to deliver photorealistic renderings and animations. Go further and provide VR architectural visualization services, allowing clients to immerse themselves in virtual environments and experience their future spaces like never before.
4. Smart Home Design Integrator
The concept of smart homes equipped with Internet of Things (IoT) devices has gained significant traction in our interconnected world. Aspiring architects can seize this opportunity by specializing in smart home design integration. This startup idea involves designing homes that seamlessly incorporate IoT technologies for energy efficiency, security, and convenience. Architects can collaborate with IoT experts to integrate features like automated lighting and temperature control, smart security systems, and voice-activated assistants into the design. You can also create designs that optimize energy usage through automated control of lighting, HVAC systems, and appliances.
5. Historical Building Restoration
While the world moves forward with technological advancements, it is also important to preserve our heritage. Restoring historical buildings requires a unique set of skills and expertise. Aspiring architects passionate about history can establish a startup focused on historical building restoration. This venture involves collaborating with preservation organizations, local authorities, and property owners to restore architectural landmarks to their former glory. Some of your services can include conducting architectural research and documentation, historical material replication, structural stabilization, and overseeing construction to ensure the preservation of historical integrity.
Important Considerations
While these startup ideas hold immense potential, the real world can get in the way and present challenges along the path to success. Here are several crucial factors that you should take into account before you embark on your journey into the entrepreneurial world:
Liability Insurance: Architectural projects involve inherent risks. Professional liability insurance is a must to protect you and your new company against claims of breach of duty, negligence, mistakes, misrepresentation, or poor service should a client allege a financial loss due to your architectural products or services.
Investment and Funding: Turning a startup idea into reality requires financial resources. Aspiring entrepreneurs should explore funding options, such as angel investors, venture capital, or crowdfunding. Creating a detailed business plan that outlines projected expenses, revenue streams, and return on investment can attract potential investors.
Regulatory Compliance: The field of architecture is subject to a myriad of regulations and standards. Startups must ensure compliance with local building codes, zoning laws, and industry regulations to avoid legal complications. Be sure to stay updated on the latest regulations and work closely with legal advisors to ensure full compliance.
Market Research: In-depth market research is vital to understand your target audience, competition, and trends. Market research will help you identify potential clients and adapt your services to meet their specific needs. Your goal is to find a niche or unique selling proposition that helps your startup stand out in a competitive landscape.
Networking and Partnerships: A strong network of industry professionals, potential clients, and collaborators can open doors to opportunities, partnerships, and referrals. Try to attend architectural events, workshops, and conferences to make useful connections and expand your professional circle.
With technology advancing at an unprecedented pace, architects can now shoot for the stars and create startups that they are truly passionate about. The ideas presented here offer innovative solutions with the potential to create meaningful impact. Consider your strengths and abilities as an architect, and explore how you can leverage them in your entrepreneurial journey. Wishing you the best of success!
Comments on this guide to Why hire professional architectural planning services article are welcome.
Architecture
New Milan Football Stadium Building, Milan, Italy
Architects: Populous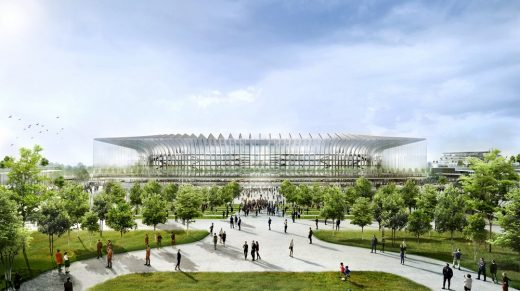 image Courtesy architecture office
New Football Stadium: The Cathedral
Doha Metro Network, Doha, Qatar
Architects: UNStudio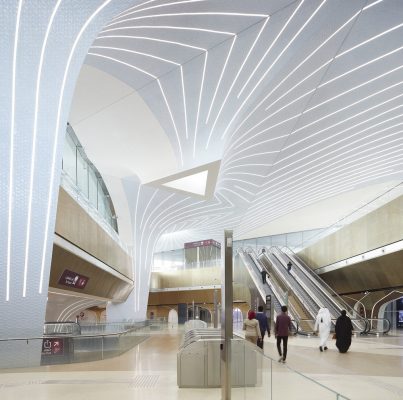 Interior Msheireb (interchange) Station. photo © Hufton+Crow
Doha Metro Network Stations
Residential Architecture
Comments / photos for the Why hire professional architectural planning services advice guide page welcome