5 Most Beautiful Casino Buildings Worldwide, Gaming Resorts, Gambling Experience Design
5 Most Beautiful Casino Buildings Worldwide Guide
5 May 2020
Even though online casinos are getting more and more popular each day, real-life casinos also shouldn't be forgotten. Some of these casino buildings are very spectacular and thus, it's worth mentioning them in this article! So, if you're interested, keep reading to find out which casino buildings are the most beautiful ones worldwide!
1. The Monte Carlo Casino, Monaco
For starters, Monaco is known for its luxury and the many rich people that live there. Logically, this also applies when it comes to Monaco's most popular and most stunning casino, the Monte Carlo Casino! This is one of the most renowned casinos worldwide and with good reason!
The casino was built in a particular neo-baroque style, which makes the building seem very elegant and extravagant. Inside the casino building, you can find marvelous marble floors and even more marvelous pillars, 28 of them to be exact. Moreover, the casino is also famous for its Salle Garnier, which is a beautiful golden opera hall that will certainly keep your eyes peeled! Besides that, the building is also filled with remarkable paintings, sculptures, and majestic windows.
2. The Venetian Macao, China
Even though this next casino building is based on the original Venetian casino in Las Vegas, the Venetian Macao casino is a lot bigger than its predecessor and is even considered to be one of the biggest casinos in the world. The casino is so big that it's actually divided into 4 different casinos at once! Besides that, the architecture of this casino is more exceptional than the original as well.
Concretely, the architecture is fully inspired by Venice in Italy and that really shows in the most amazing and modern way possible. Namely, you can find countless replicas of Venetian landmarks there, such as the Rialto bridge to just name one. Even more so, there's also some type of canal in front of the casino, which is great if you want to know what it's like to experience a traditional, Venetian gondola ride while you're there!
3. Sun City, South Africa
Furthermore, another enormous and very stunning casino building that definitely deserves to be on this list is the Sun City casino in South Africa. This casino is not a regular casino, seeing as it's truly more of a luxury resort that also features a casino building.
Nonetheless, this casino building is very extravagant, primarily when it comes to its architecture. Namely, the casino building features many domes that greatly contribute to the class radiating from the building. However, it's the main entrance of the casino that truly makes this building stand out. Especially at night, the lights of the fountain in front of the building will really create a very genuine, stunning atmosphere!
4. Casino Baden, Germany
This next casino building on the list might be relatively old, but that doesn't change the fact that it remains one of the most impressive casino buildings in the whole wide world. The building is designed in a very traditional, yet still elegant way.
Namely, the casino has a definite baroque feel to it and is filled with classical, stunning pillars to support the building. However, what's even more breathtakingly beautiful about this casino building, is that you'll find many traditional chandeliers inside. These chandeliers are not only very stunning when it comes to their design, but they also significantly contribute to the cozy, fabulous atmosphere of the casino in general!
5. The Ritz Club, The United Kingdom
Last, but certainly not least, it's time to talk about The Ritz Club, which is located in the heart of London and is one of the most beautiful casinos in the United Kingdom. This casino might be a little more modest than the other casino buildings on this list, seeing as the casino actually is just a part of the better-known Ritz Hotel.
However, that doesn't make this casino any less charming in the slightest. When it comes to architecture, there can be found traces of both the baroque and the neoclassicism style in the design of this casino, which results in a remarkably sophisticated and luxurious casino. Because of this, the casino almost looks like a true royal palace, especially considering all of the extravagant lusters and sculptures you can find inside the building!
All in all, each and every one of these casino buildings is unique in its own way. They all are considered to be among the most exclusive, most stunning casinos in the world and as mentioned above, there are many, great reasons for this. Thus, if you would be interested, you should definitely give these casinos a visit if you have the opportunity to do so!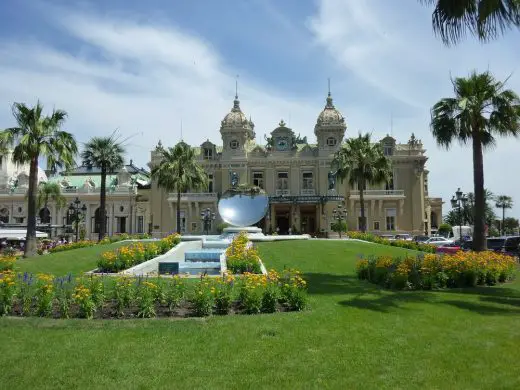 image source : pixabay.com
Comments on the 5 Most Beautiful Casino Buildings Worldwide Guide article are welcome
Casino Buildings
Monte Carlo Buildings
Hôtel de Paris Monte Carlo Reopening
The Pavilions Monte Carlo, Monaco Luxury Stores
Las Vegas Buildings
Vdara Hotel Las Vegas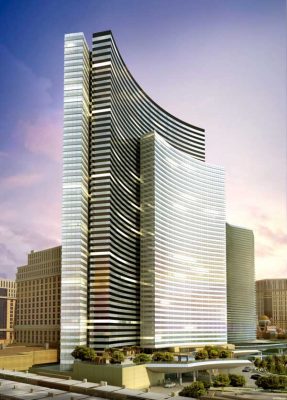 image : CityCenter Land, LLC
Comments / photos for the 5 Most Beautiful Casino Buildings Worldwide Guide page welcome