Money Saving Tips When Building Your New House, Property Purchase Guide, Real Estate Buying
5 Money Saving Tips When Building Your New House
13 May 2020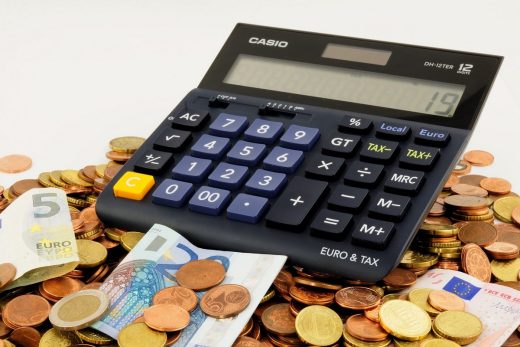 Many people dream of building a cozy house where the whole family could enjoy their days together. But, unfortunately, it's not a secret that it's quite expensive to do. Don't get frustrated by the price of your future home. There are some tips that can save you a lot of money.
5 Money Saving Tips When Building Your New Home
Do Some Things By Yourself
You'll get surprised when you discover how many things can be done by yourself when it comes to building a house. First of all, it will make the place even more special for you and your family.
Usually, when we put our love and effort into the creation of something, the result brings us a lot of positive feelings. The house which was partially built by you will be the reason to be proud for many decades.
But the main advantage of doing some parts of the job by yourself is the fact that it will save you a fortune. For instance, you won't have to pay in order to install a farm sink or to tile the floor.
Nowadays, there are many tutorials and videos on the Internet that will help you to learn to do anything.
According to a builder of Marco Island homes, very often, a lot of money is wasted on the preparation of the area for building. Choose the land that does not require excessive cleaning from trees, rocks, and additional leveling. It will consume a lot of time and money.
It's not the easiest task to find a proper area, but it's really worth your effort. If the land indeed does not require you to bear extra costs, you will save a lot.
The Cheapest Is The Dearest
You know what is the most common mistake of people who build a house and want to save money? Many of them decide to buy the cheapest construction materials in order to be as economical as possible.
Indeed, buying the cheapest paint or wood you will save a lot of money. But don't get surprised if in a couple of years your house starts to fall apart. If you have to renovate the building too often, you'll end up paying twice or three times more. Is it what you want to achieve?
Choose only proper high-quality materials. Make sure they are not toxic and will not harm your health. But don't go too fancy. There is no need to buy golden chandeliers if you cannot afford it. It will look weird and extremely inappropriate unless you live in the Louvre.
Remember that after building the house, you continue to pay for it. Making the house energy efficient is a very wise step for those who want to save money. For instance, you can install a ceiling fan instead of an air conditioner, and it will consume less energy in the summer. You can also install a wood stove or a pellet stove to pay less when it's cold outside.
Utility bills will be reduced if you seal and insulate your home properly. Once it's done, the house will need much less additional heating and save energy.
5 Money Saving Tips for Your New Home Summary
Nowadays, it's very fashionable to be eco-friendly. More and more people decide to think twice before buying a new item. In the era of mass production, the best solution for the environment is to reuse things.
When it comes to your house, second-hand materials are a very good idea. First of all, it will be your own contribution to the wellbeing of the environment. Secondly, you will save a lot of money on it. You can use some creativity and give the second life to second- hand items.
Just search online for home supply stores that are having sales on returns, reconditioned items, or floor models. The more you look, the higher chances of finding a good offer you have. Just seek, and ye shall find.
Comments on this guide to 5 Money Saving Tips When Building Your New Home article are welcome.
Residential Property Articles
Contemporary Property Articles – architectural selection below:
Comments / photos for the 5 Money Saving Tips When Building Your New Home Guide page welcome