Home improvement Tips, Emerging Interior Design Trends 2020, Property Style Guide, Real Estate Renewal
Home improvement: Emerging Interior Design Trends in 2020
13 May 2020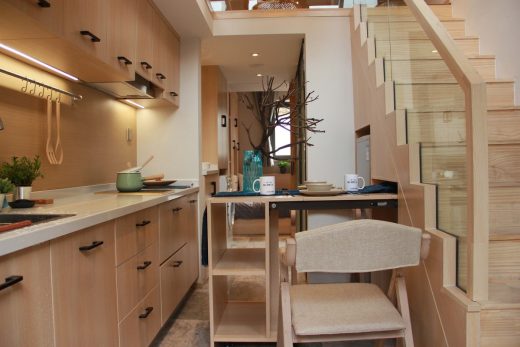 Home improvement: Emerging Interior Design Trends for 2020
Even though 2020 began with a global health crisis, there is a lot more to be proud of. The year has come with great changes in home improvement, particularly the interior design. This is where emerging interior design trends come into play when updating your home.
From natural elements to bold indoor plants and artisanal fixtures to concrete accents, these trends are revolutionary in modern homes. What's more, you can apply them almost anywhere within your living space.
Home improvement Interior Design Trends
Below is a selection of fantastic interior design trends that you should take note of.
1.Big, Bold Indoor Plants
Big, bold indoor plants are a must-have if you want to be part of the on-going interior design trend. Plants such as rubber tree, dragon tree, or any type of palm tree can create an eye-catching interior decor anywhere in your home.
You can strategically flank your sofa with one plant on both sides or place one at any corner of your choice.
Adding plant life to your interior decor is a little bit different compared to other 2020 interior design trends. Make sure that there is enough sunlight and water for your plants before incorporating them into your interior decor.
2.Colorful Wallpaper
Although it is not something new, wallpaper can transform the interior section of your home. This trend is gaining popularity in many homes and small businesses.
You may use it for your interior decor as a cheaper way to add vibrancy to your home. This is because wallpaper comes in many types of prints, patterns, and colors to choose from.
This trend can change the entire setup of your living space. Colorful wallpaper can perfectly blend the natural and bold trends to change your surrounding. You can visit Photowall.co.uk to see examples of colorful wallpapers and how they can transform your surroundings.
3.Fresh, Natural Elements
The year 2020 is the time to step away from the usual tech-inspired decor trends and try something else. This is the moment to embrace fresh, natural elements such as concrete, stones, copper, and granite.
Each of these natural materials will help you create a unique and serene ambiance in your home. Also, you can use them in your interior design to help bring some liveliness around your living space. This emerging interior design trend is not only affordable but is also durable.
4.Stylish Artisanal Fixtures
Just like customized pieces, there is a shift in interior lighting. This new trend has taken most professional interior designers by surprise.
The stylish artisanal fixtures create a unique environment at home. You can also use them to change the lighting in your small business to suit your needs.
Artisanal fixtures come with a hand-crafted feel to personalize your home and everything else within your surrounding. Like the natural element, this decorative trend will help shift your focus and attention to the interior part of your home. At the same time, it will create an inviting and comforting feel to your family and guests alike.
Use Vintage Lighting
This trend is not as new as you would have expected. It has been used before and it is one of the emerging interior design options that you need to consider.
The vintage lighting you should expect to see in 2020 is simple in design and less exposed than in the past few years. It encompasses sconces and vintage pendants, both coated in copper or brass. You can use it to decorate your living room, dining area, or even the bedroom.
6.Incorporate Geometric Patterns
Incorporating geometric patterns in your decor is also an emerging trend for new homeowners. Similar to brass decor and floral patterns, this interior design option allows you to choose the right geometric patterns for your wall.
You may combine different geometric patterns with bold colors to create a dramatic presence in your home. The trend will promote a bold statement anywhere within your house.
7.Richer, Bolder Colors
You can avoid making your living space visually heavy with the help of richer, bolder colors. This is also among the latest interior design trends that you can easily adopt.
Richer colors inside your house can help bring out the true image of decorative elements and natural-hued furnishings. That said, look out for statement pinks, dramatic reds, lush greens and bold yellow to transform your interior decor instantly.
8.Stylish Concrete Accents
Concrete is increasingly becoming a popular home decor. No wonder it is part of the latest interior design trends that you can use in your new home.
Stylish concrete accents provide a crisp, clear look that easily complements concrete. You can use it on countertops or washroom sinks depending on where it fits.
Final Thought
When it comes to home improvement, interior design takes the largest portion of your time and investment. For that reason, you need to get everything right from the start to finish. To achieve this feat, you should take advantage of the emerging interior design trends in your area.
Comments on this guide to Home improvement: emerging interior design trends article are welcome.
Residential Property Articles
Contemporary Property Articles – architectural selection below:
Comments / photos for the Home improvement: emerging interior design trends guide page welcome