3 top reasons why teamwork is key on construction site guide, General contractor advice, Building site planning
3 Top Reasons Why Teamwork is Key on a Construction Site
30 Mar 2022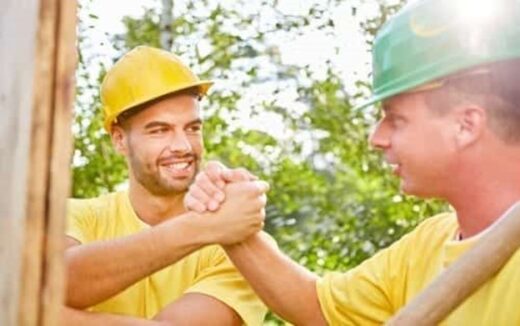 A general contractor faces many challenges on a building site. Teamwork on construction sites entails proper planning, definition of the goals and objectives. As well as assignment of roles and responsibilities, and collaborative work processes.
One of the biggest concerns for general contractors and other contractors is unexpected financial loss. Will teamwork on a construction site reduce the possibility of facing expensive litigation?
Let's take a look at the top 3 benefits of teamwork for general contractors:
3 Top Reasons Why Teamwork is Important on a Construction Site
Increased efficiency and productivity:
Planning:
The behavioral theories of management have proven that collaborative teamwork and an inclusive work environment increase the productivity of workers.
Construction projects bring together different consultants and contractors of different disciplines for the execution of a common goal. This necessitates, therefore, the application of teamwork in the sequencing and scheduling of works, coordination of tasks and allocation of resources.
Collaboration:
Collaborative teamwork hence facilitates the achievement of the project objectives as per the specifications of the business owner and the stakeholders in a timely manner and within the budget.
Moreover, efficiency on the construction site is increased as a result of the collective contribution of diverse ideas in the brainstorming of methods of streamlining processes and mutually coming up with the best way of working.
Innovation:
Additionally, it promotes innovation and sustainability since the team members are able to learn from each other, share knowledge, obtain feedback and grow in their respective trades.
Enhanced Construction Safety and Risk Management:
Teamwork also involves proper planning and management of risk and occupational hazards such as bodily injury and property damage. When contractors work together as a team, identify and assign risks to different parties. Members of the team are also accountable not only for their actions but also for the actions and safety of their colleagues.
Risk Management:
Therefore, increase risk management and safety through the apportionment of general liability by the business owner and the general contractor to the other contractors.
Furthermore, contractors are free to seek guidance on any concerns as pertains to the safety work done, instead of taking unnecessary risks and causing material and property damage as well as bodily injury for themselves and other contractors on site.
Teamwork promotes open communication channels among all the members of the team, especially if you have a phone system for construction companies, where the ideas and concerns of all the consultants, the general contractor, and address the subcontractors with equal importance. This, therefore, manage and address matters and reduce the possibility of claims since matters before they occur and impact the project; and assign general liability  to different members of the team.
Litigation
It also promotes a good working relationship between the team members, based on mutual respect and accountability. This reduces the chances of adversarial litigations in a bid to maintain friendships and cooperation.
Additionally, teamwork offers a platform for brainstorming on complex issues thereby arriving at the best decisions.
Prepare For the Worst
Even with the best preparation and teamwork, things can go wrong. As a general contractor, you could find yourself facing expensive litigation. What can you do? Invest in an insurance program that includes extensive coverage at the best rates. Contact Contractors Liability for a free quote 5-minute.
Comments on this guide to 3 Top Reasons Why Teamwork is Important on a Construction Site article are welcome.
Construction Articles
Construction Posts
Tips for choosing a commercial general contractor
Hire a general contractor for your construction project
Can shipping containers be used in construction industry
Architects and Builders know about Formwork
Building Articles
Contemporary Architecture
Ninja Black Kyoto Hotel, Kyoto, Japan
Architect: Eastern Design Office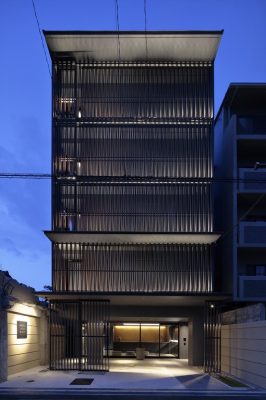 photography : Koichi Torimura, Jeffrey Friedl, Takashi Inaizumi
Hotel Ninja Black in Kyoto City
Comments / photos for the 3 top reasons why teamwork is key on construction site advice page welcome