11 luxury gift ideas for architects tips, Present guide, Online style advice
11 Luxury Gift Ideas for Architects
1 March 2022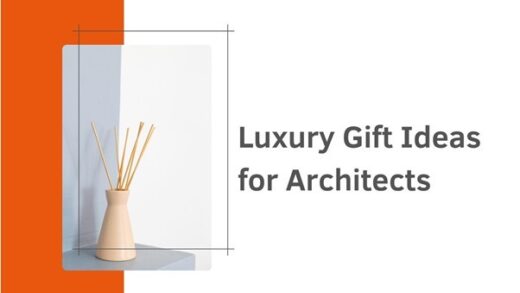 Architects are very much detail-oriented. They're the kind of people who put a lot of thought into their creations. Each stroke in their design has meaning, that's why your gift should also be meaningful.
Usually, people would think of buying mechanical pens. They are what every architect needs so it's thoughtful to give them some. But if you want to take it up a notch, consider buying them something luxurious. These items are perfect for communicating how valuable they are to you.
If you don't know what kind of luxury item to give to an architect, don't worry. Here is a list of gift ideas for your architect friend or loved one. Feel free to choose something that you think they will love.
1. LIX Pen (3D Printing Pen)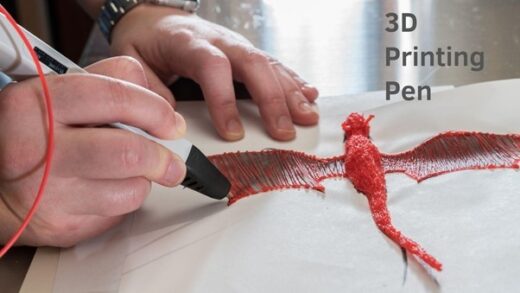 Architecture is all about designing infrastructure and waiting for it to be built. We can only imagine the satisfaction architects get from having a sketch brought to life. However, since buildings are not pocket-sized, they're like a trophy that they can never bring home.
With a 3D printing pen, they can create a model of the infrastructure they designed. Or they can create a new design and have a better view of what it will look like in 3D. They can, then, display the product anywhere they like, a reminder of their hard work and dedication to their job.
3D pens are more portable than 3D printers. With the LIX Pen, you can carry it even in your pockets. This makes it convenient for you to bring anywhere. More importantly, 3D printing pens don't require advanced 3D modeling abilities.
2. Personal Touch Diamond Jewelry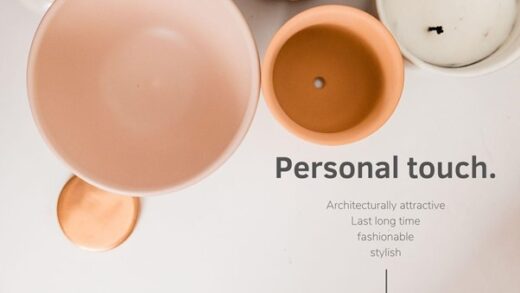 Even though diamonds are pricey, people still prefer them over any gemstone because of their unique brilliance. Not to mention that they are the hardest stones that you can ever find. Architects would surely love to receive something that can last a lifetime and architecturally attractive.
So if you want to profess your love for your architect partner, why not go for an engagement ring encrusted with these precious stones? It is a perfect symbolism of how much you treasure them.
Unlike before, you can now find different styles of diamond engagement rings. Rings with a tension setting have the diamond in between the metal band so it looks suspended. You can also find rings with a bar setting, which secures the diamonds better. The stones are attached in between metal bars, with two sides exposed.
So whatever fashion style your architect has, you can surely find the right diamond engagement ring style for them.
3. Cityscape Rings by Ola Shekhtman
If you want something unique, there are also rings with architectural designs. Instead of having a plain metal band, the designer crafted the metal to make it look like a cityscape.
The idea came from the famous goldsmith and jewelry designer Ola Shekhtman with her love for cities. All it took was a 3D modeling class and out came cityscape rings. As you can imagine, this is the perfect gift for an architect.
4. Archi Dior Jewelry Collection
Architecture has always been close to the famous brand, Dior. That's why last 2014, they came up with the idea of combining architecture and jewelry and thus came Archi Dior.
The director, Victoire de Castellane, found inspiration from the sketchbook of the brand's founder. Before he became a courtier, Christian Dior has always aspired to be an architect. That's why most of Dior's dresses and suits are designed like edifices of rigidly structured cloth.
5. Niemeyer-Inspired Jewelry Collection
Oscar Niemeyer is a Brazilian architect famous for his love for curves. That's why when H. Stern created a jewelry collection to commemorate the architect, it mostly consists of simple and elegant lines and curves.
One of the most prominent pieces is the Copan ring, inspired by the building that Niemeyer designed in Sao Paolo, Brazil. The architect's love of empty spaces is represented by a hollow flower motif that appears on two sets of earrings, a necklace, and two rings.
The jewels are made of thin yellow or white gold and some are encrusted with diamonds. This echoes the architect's simplicity and lightness.
6. Shoes Designed by Architect Zaha Hadid
When architecture meets fashion, it creates this unique collection that makes everyone who wears them stand out. Take for example Zaha Hadid and her brilliant shoe designs.
The famous architect collaborated with United Nude creator Rem D Koolhaas to design futuristic steel-finished footwear. The zig-zag ridges on the Nova shoe are inspired by Hadid's avant-garde architecture.
The design is a blend of ergonomics and dynamism, a challenge to the perceived formal constraints of shoes. It is such a structural marvel on a tiny scale, with a cantilevered heel that makes a 6.25-inch heel look unsupported.
Hadid also collaborated with artist Pharrell Williams to create an Adidas trainer for his "Supershell" collection. The rubber cap covering the toe of the shoe contained the architect's characteristic parametric curves cut into it.
7. Architecture-Inspired Dresses
Who says architects can't be fashionable too? They would also want to wear designer clothes that project their style and personality. And with architecture-inspired dresses, they can tell the world how much they love their work.
Fashion designers like Iris Van Herpen collaborate with architects to help them create unique styles for their collections. With the help of architect Rolf Seifert and Philip Beesley, Van Herpen released creations with moving components. Her runway shows always have a distinct abstract theme that also features shoes with architectural and mind-bending designs.
8. Apple Watch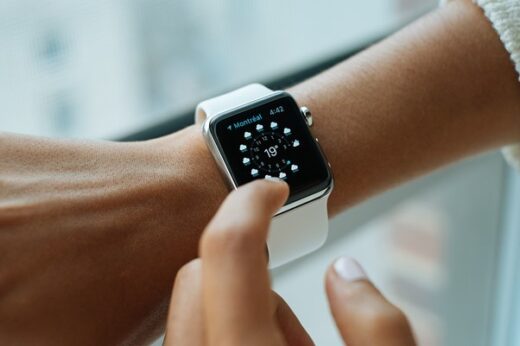 Photo from Pixabay
While classic watches are still a popular choice to this day, modern watches like Apple watches are everyone's desire. These smartwatches have a lot of features similar to a mobile phone and more. That's what makes it more convenient to bring, especially if you're out for a run.
Not only does it maintain time, but it also keeps track of your health and fitness, sends alerts and messages, and accepts Apple Pay. Architects who have a knack for technology will surely enjoy an Apple watch since it can also automate their homes with HomeKit.
9. Cronometrics' Architect L9
If your architect friend is a postmodernist, then this stylish watch is the perfect choice for a gift. Cronometrics is a Hong-Kong based watchmaker with the objective of developing forward-thinking timepieces. With that in mind, they have created Architect L9.
This fashionable watch combined the "Engineer" and "Architect" styles in the form of a triangle. Architects identify triangles as the most stable shape so they'd appreciate the reference.
The inner second dial adds individuality, while a triangle in the middle makes a pleasing symmetry. Aside from that, the design is super basic. Architects who love minimalism will surely enjoy wearing this timepiece.
The movement is Japanese and the band is constructed of brown Italian leather. The glass is made of hardened mineral crystal and the casing is stainless steel.
10. Noise-Canceling Headphones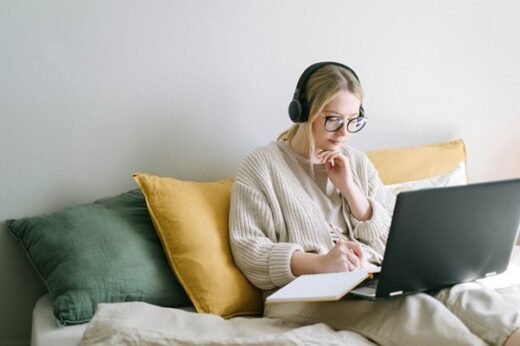 Photo by Ivan Samkov from Pexels
Architects need time and concentration when they are working. With top-of-the-line noise-canceling headphones, architects can focus on the blueprint they're working on without being distracted.
This type of headphones is intended to cancel out some of the sounds in the environment. More specifically, the microphones on the headset are used to listen to the sound and make their own sound wave. This can, then, entirely drown out the actual sound.
They are also suited for architects who enjoy getting lost in music while working.
11. ASUS ProArt Studiobook One Laptop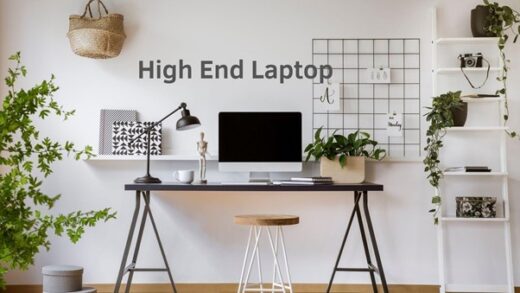 Whether your friend is a professional architect or a student, chances are they will need a high-end laptop. They use software like 3D Max and Revit to create their masterpiece. A typical laptop can't handle creating software capable of producing complex designs. It will be a blessing in disguise if you give them something that can help them with their work.
The ASUS ProArt Studiobook One laptop is a perfect choice. It has a 24GB VRAM with top-of-the-line graphics memory. This is an important feature because it stores apps and data that a computer needs right away. With GDDR6 graphics memory, they can get next-generation speed and work with all advanced-level applications.
Furthermore, it has a robust connection that allows architects to connect with other smart gadgets. So their work on their smartphone can sync with the laptop for better access.
Key Takeaway
These luxury gift ideas are just some that you can consider giving to an architect. It may not look like it, but they will surely appreciate the gesture. Not to mention that some of these items contain designs taken from their field.
They may be pricey, but it's worth seeing a smile on your friend or relative. At the end of the day, what matters most is the thought of giving them gifts to tell them how much they mean to you.
Comments on this guide to 11 luxury gift ideas for architectss article are welcome.
Building Articles
Residential Architecture
Gifts
How to choose the best holiday gifts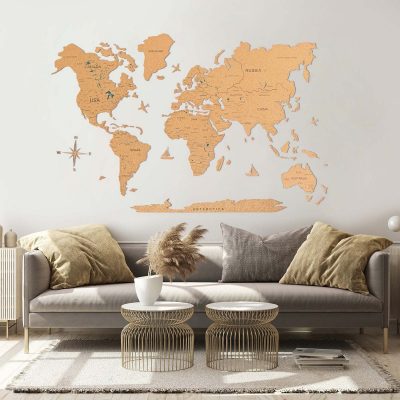 Comments / photos for the 11 luxury gift ideas for architects advice page welcome