10 Best Construction Management Software in 2020 Guide, Help Tips, Building Control Advice
10 Best Construction Management Software in 2020
July 28, 2020
If you're managing a construction project, you need the best construction management software to ensure everything moves as planned. You have to oversee all activities involved in the construction project right from inception to completion.
Since such duties can be quite overwhelming, you need the right tools and expertise to simplify your work. Thankfully, construction project management apps can streamline workflow by controlling a project's timeline, cost, and quality.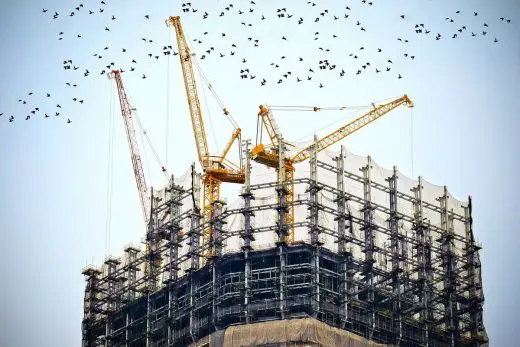 With many options available in the market, finding the best construction management software can be quite challenging. Thankfully, we've scoured the internet to come up with this construction project management software review.
Best Construction Project Management Software
The best Project Management Apps or software should have features that can help you create budgets, schedule activities, assign tasks, and collaborate with all stakeholders.
Here are the best software options to improve the productivity of your construction firm.
1.    Bridgit Solutions
As one of the world's best software providers, Bridgit Solutions specializes in workforce management. That makes its software, Bridgit Bench, very resourceful in a construction site. The software has all you need to manage a construction project.
With the help of Bridgit Bench, you can accomplish the following tasks:
Visualize a project's entire timeline
Assign tasks to fulfill your workforce needs
Track skills and experiences of all workers in a construction site
Send notifications to all workers in real-time
Identify problems before they happen
The features that make Bridgit Bench resourceful are its tools for people management, project tracking, project reporting, and project customization. Also, you can download their mobile app, commonly known as Bridgit Field.
2.    ConstructionOnline
ConstructionOnline by UDA Technologies is a web-based software with features ideal for construction projects. You can use the software to schedule activities, assign tasks, estimate project costs, and monitor the progress of a construction project.
ConstructionOnline has many incredible features, such as a cloud management system, daily project logging, order management, RFI tracking, and dynamic estimating. Also, it offers Gantt charts to prepare project schedules, making it more reliable.
3.    BuildSmart CCS
BuildSmart is another web-based construction software tool that can help construction managers evaluate the performance of projects. It can perform real-time analysis of any construction project to determine its cost for effective management.
With fully integrated enterprise accounting, project scheduling, procurement, and payroll management systems, BuildSmart can help you achieve many tasks. Some of the other reasons to consider the software include:
Provides risk management features
Offers real-time comparison of project costs
Combines all aspects of costs, including payrolls and procurement
4.    Procore
Procore is one of the leading providers of software solutions in the construction industry. This cloud-based construction management software provides a collaborative platform that connects project stakeholders. It can help you manage a team from anywhere.
Many construction managers use Procore as it offers real-time communication. With the help of the software, you can send notifications in real-time. Other features of Procore are unlimited cloud storage, daily loggings, and organized documentation.
5.    CoConstruct
Designed for remodelers and custom home builders, CoConstruct provides incredible solutions to construction projects. Its customizable design makes it stand out in terms of user satisfaction. The software can help you create budgets and schedule activities.
Besides CoConstruct's customizable design, other features that make it unique are:
Warranty alerts
Streamlined project scheduling
Simplified bidding process
Cost-plus management
Integrated accounting system
You can also use CoConstruct to track change orders, share files and photos, improve client communication, and coordinate schedules between field and office.
6.    Buildertrend
Buildertrend is one of the world's best construction management software apps. With over one million users globally, it offers modern tools that can streamline workflow in construction. Buildertrend is also web-based, meaning it provides cloud storage.
The features that make Buildertrend fantastic include project scheduling, estimating, change order, document management, and client communication tools. You can use the software to assign tasks, schedule activities, and keep track of construction progress.
7.    BuildTools
BuildTools is another web-based, fully-integrated project management software deemed useful in the construction sector. The software can help simplify construction processes, giving you more control over your business.
Besides its interactive and intuitive interface, BuildTools offers the following features.
Integration of accounting systems
Painless bid management (simplifies bids and tracks proposals)
Improved communication among stakeholders
Better budgeting
Other additional features of BuildTools include task scheduling, documentation, daily logs, financial statements, change orders, project selections, and photo sharing.
8.    e-Builder
If you are a construction manager, you need to try out this cloud-based construction management software. Specifically designed for construction professionals, e-Builder can improve your business in terms of quality, safety assurance, and reliability.
With the help of its advanced features, e-Builder offers robust solutions to construction complexities. You'll gain access to features like scheduling, process automation, bid management, dashboards and reports, capital planning, and many more.
9.    WorkflowMax
Next in line is WorkflowMax, a cloud-based construction management software designed to streamline workflow in a project. It offers incredible features, such as project tracking, job monitoring, project reporting, timesheets, and invoicing.
WorkflowMax integrates seamlessly with Xero Accounting Software to boost profitability in your business by monitoring cash flow. Besides, it provides tools that can enhance collaboration between stakeholders in a construction project.
10. Smartsheet
To keep construction projects productive right from inception to completion, you need software that will boost communication between stakeholders. Thankfully, Smartsheet is one of the best software designed to streamline project communications.
What makes Smartsheet unique is its excellent way of managing documents. It can capture all issues arising in a construction project and improve collaboration between workers. Notably, the software integrates many enterprise tools and apps such as Google, Slack, Microsoft Teams, Data Uploader, Hangout Chats, and many others.
11. Hubstaff
Hubstaff is a time tracking tool that helps construction managers understand how their team spends their time at work. It automates several team management tasks so you can concentrate on finishing projects instead of constantly keeping track of what has or hasn't been done.
Here's what Hubstaff can do for your team:
Show exactly how much time your team spends on different projects
Track the locations they worked at
Create schedules and notify you of late or missed shifts
Automate team payroll
Set project budgets
With Hubstaff, you can streamline managing your crew members' timesheets, sending payments, and generating invoices for your clients.
10 Best Construction Management Software in 2020 – Final Words
Construction project management apps can keep things moving as planned. With the help of such tools, you can easily manage finances, assign tasks, schedule activities, and allocate resources. All you should do is select an option that will fulfill your business needs. Thankfully, you now have a list of the best construction management software.
Comments on this 10 Best Construction Management Software in 2020 article are welcome.
Construction Articles
Construction Posts
Building a Pedestrian Bridge Construction
Make Your Construction Fleet Efficient
5 reasons to use steel in residential construction
Property Articles
Comments / photos for the 10 Best Construction Management Software in 2020 page welcome