Architecture Book, New Architectural Publications, Contemporary Building Volumes, Architects Titles
Architecture Books 2019
Contemporary Building Titles – Architectural Publication News
Architecture Books Links – chronological list
This page features Architecture Books 2019 – i.e. publications posted on e-architect in this year.
Architecture Books
Architecture Books : Current Publications
Architects Books : Recent Publications up to and including 2017
Architecture Publications : Recent Publications
Architectural Books : Older Publications
Architecture Books in 2019
Architecture Books posted on e-architect in 2019:
21 Nov 2019
Automatic for the City: Designing for the Age of the Driverless Car
Are our cities ready for the age of the driverless car? New RIBA title Automatic for the City sets the course
How will automated vehicles change our lives? What opportunities and challenges will they offer? How can we make our cities safe and coherent for this new technology?
As we approach a new stage in our urban transformation, Automatic for the City: Designing for the Age of the Driverless Car prepares urban designers and city planners for the introduction of connected autonomous vehicles (CAVs), to our streets.
Driverless cars are set to become a common feature in the wealthiest urban environments as early as within the next 10 years, authors Riccardo Bobisse and Andrea Pavia predict.
"With the revolution that was the private automobile after World War One, for example, our cites underwent an unprecedented transformation," says urban designer Riccardo Bobisse. "We are now approaching a similar revolution, for which we must be prepared."
As a result of this prognosis, practical guidance on transformative city-wide design principles are illustrated in the book via two in-depth case studies focusing on two sprawling metropolises: London and Los Angeles.
Andrea Pavia explains more about the choice of case studies: "The two exemplified cities were chosen as emblematic urban examples within Western society, but, while the effect of cars on urban form is radical, each displays a very different outcome when faced with the car paradigm."
Using the analogy of the city as a human body, with its mutation and revolution throughout time and history, this timely book envisions ways in which cars and CAVs can coexist, providing an imaginative and engaging insight into the future of our urban environments. It is a reflection on the relationship between new technologies and urbanism, as well as an agile urban design manual, highly illustrated with images and masterplans of spatial arrangements enabled by new technologies.
Essential reading for architects, urban designers, city planners, transport planners and policy makers who are looking to the future, Automatic for the city informs, inspires and encourages industry professionals to design for what could be just around the corner.
Automatic for the city is available now from RIBA
About Riccardo Bobisse and Andrea Pavia
Riccardo Bobisse and Andrea Pavia are urban designers based in London and Frankfurt respectively.
While both working with Steer, their research focuses on Connected Autonomous Vehicles (CAV).
They now specialise in master-planning, as well as urban and public realm design projects, with a specific focus on mixed urban schemes and town centre revitalisation strategies.
13 Sep 2019
Historic Construction and Conservation Book
The book "Historic Construction and Conservation: Materials, Systems and Damage" is now available for sale.
This book addresses the history of conservation by exploring materials and structures and the history of construction and damage. The team of authors brings together unique expertise, with high level research and practice around the world.
The book is also a result of the authors' involvement in the International Master in Structural Analysis of Monuments and Historical Constructions (www.msc-sahc.org) or SAHC, with 400 alumni from 70 countries, which received the most prestigious cultural heritage recognition in Europe: the EU Prize for Cultural Heritage / Europa Nostra Award.
You can profit from a special price using the Promo Code (HCC30) until the end of October at www.routledge.com/9780367145743. See enclosed leaflet for details.
12 June 2019
Wellbeing in Interiors Book by RIBA Publishing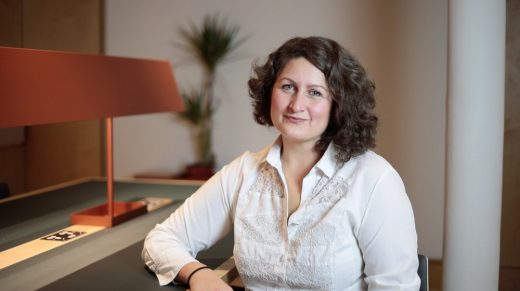 photo courtesy of RIBA Publishing
Wellbeing in Interiors
The result of over a decade of research, funnelled into a book that is both a philosophical guide and a practical reference for interior designers, architects and sustainability specialists.
14 May 2019
Projects and Their Consequences
Reiser + Umemoto Jesse Reiser and Nanako Umemoto
ISBN: 978-1-61689-719-2
9 X 12 IN / 320 PP / MORE THAN 400 COLOR & B+W IMAGES
$60.00 / HARDCOVER
PUBLICATION DATE: MAY 28, 2019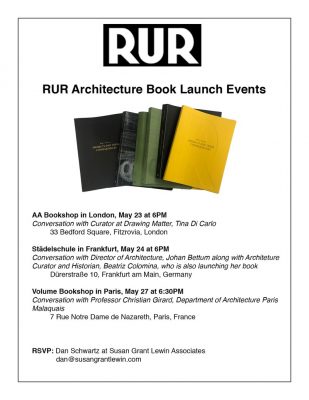 image courtesy of architecture office
Autobiographical, technical, prophetic, and meditative, Reiser + Umemoto's Projects and Their Consequences (May 2019, $60) is a genre-blending monograph presenting 30 years of work by their firm, RUR Architecture, offering a unique view of the intersections of the visionary, the speculative, and the practical work of architecture and its relationship to art and culture. The book presents 15 of the firm's key projects, tracing innovative, multidisciplinary investigations of form, structure, technique, and planning.
Projects and Their Consequences balances incisive interviews and essays with more than 400 original drawings, collages, and paintings. Multiple, overlapping perspectives describe projects that vary widely in scope and approach: large-scale studies of infrastructure for the East River corridor and Hudson Yards areas in Manhattan and the Alishan Railway in Taiwan, as well as schemes for cultural institutions, including New York's New Museum, the Children's Museum of Pittsburgh, and the University of Applied Arts Vienna.
Carefully conceived small-scale projects are documented as well, such as an imaginative water garden and the Sagaponack House; and thought-provoking "textual projects," narrative works that blur the boundaries of art and architecture, such as a meditation on language in the context of the Globe Theater.
Large in format and beautifully designed, Projects and Their Consequences is a necessary volume for architects and those interested in the intersection of architecture, art, and culture.
About the Authors Jesse Reiser and Nanako Umemoto are the founders and principals of RUR Architecture. Reiser is a professor of architecture at Princeton University, and Umemoto has taught at numerous institutions, including Columbia University, the University of Pennsylvania, the University of Virginia, and Washington University in St. Louis. They are the authors of Atlas of Novel Tectonics (2006), also published by Princeton Architectural Press.
11 May 2019
Boundary Sequence Illusion Book: Architect Ian MacDonald
Boundary Sequence Illusion Book: Architect Ian MacDonald
19 Feb 2019
Future Office: Next-Generation Workplace Design
The working demographic is changing, but how is this reflected in the way people work? What will future work spaces look like? How will the traditional office survive? These are some of the questions debated in RIBA Publishing's new title, 'Future Office: Next-Generation Workplace Design'.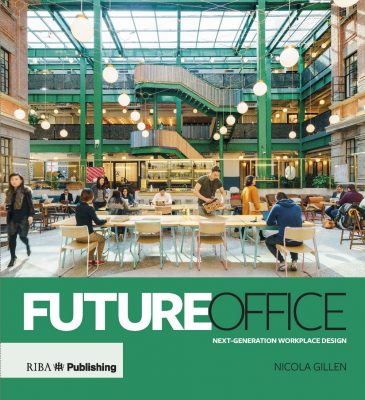 image courtesy of RIBA Publishing
18 Jan 2019
Design yourself happy this Blue Monday, says architect and author Ben Channon
As the festive period officially comes to an end, and Blue Monday rolls around, Ben Channon, architect and author of 'Happy by Design: A Guide to Architecture and Mental Wellbeing', gives his easy-to-follow interior design tips to stave off the January blues.
Blue Monday, which falls on the third Monday of January, is widely hailed as the most melancholy day of the year when a ruthless combination of gloomy weather and return back to work gets the better of the Great British public.
As sadness levels peak, Ben Channon, an associate and wellbeing ambassador at award-winning practice Assael Architecture, believes there are a variety of easy design tips we can follow to create happier homes, offices and outlooks.
Channon's book 'Happy by Design', which was inspired by his own experience with mental health, explores how architecture affects our mental wellbeing and how better design can improve it. The design tips and tricks outlined in the book are applicable to anyone interested in optimising spaces to maximise happiness, whether they are a renter, homeowner or property developer.
In order to shake off the January blues, Channon recommends the following design tips for home and office:
Brighten up your spaces: "January is usually dark, wet and gloomy, with limited hours of sunlight, which can cause havoc on our mental health. At the same time, the harsh white luminescent glow of office strip lighting can have a negative impact on how we feel. In order to find a happy medium and squeeze in as much vitamin D as possible, be sure to open your blinds and curtains every morning to maximise the light getting into a space and see if you can alter the artificial lighting in your home and office to softer, more ambient shades. A light box can also work wonders!"
Bring the outside in: "Not only do plants give us oxygen to breathe, they are also proven to make us happier by reducing concentrations of the stress hormone cortisol in our brains. January is the perfect time to up your plant game, both at home and in the office. Caring and nurturing for a plant is shown to boost our moods, speed up the recovery times of illnesses and their presence improves the surrounding air quality."
Get creative with your spaces: "When January rolls around and we return to work, the realities and stresses of the year ahead can seem almost overwhelming." said Channon. "One possible remedy to this is to take back control of decorating a space, be it through rearranging your bedroom furniture or completely redecorating a room. By doing this you are controlling and personalising your immediate environment, which can help lower stress levels and remind us that we do in fact have the power to make positive changes in our lives."
Remove the opportunity for excuses: "New year, new me, right? But this time, you're actually going to start exercising! While you may not have the time or energy to put that new gym membership to use, it's important to curate your personal spaces to remove any opportunity to not exercise. You can create little nudges in your home, like ensuring your bike is by the front door and easily accessible, or you can dedicate a corner of your space specifically to exercise."
Maximise storage to reduce most clutter: "Your mum was right: a clean and tidy space can reduce stress and make us happier. In order to start the year in a state of zen, invest in extra storage to help declutter your spaces at home and at work. A tidy space can promote a sense of calm and, in an office environment, can help boost your productivity by removing unnecessary distractions. I'd recommend Netflix's new 'Tidying Up With Marie Kondo' if you're looking for inspiration!"
In 'Happy by Design', each of the seven chapters covers a specific aspect of design that needs to be considered to create happier spaces, such as light, comfort, control, nature, aesthetics, activity and psychology.
Featured Reviews of Happy by Design:
Shawn Achor, NYTimes bestselling author of The Happiness Advantage and Big Potential
'Colorful, inventive and forward-looking, Channon takes happiness research into an important new domain with Happy by Design to help us rethink and design environments that help make the choice of happiness an easier and more sustainable one.'
Kevin McCloud, HAB
'Anyone building a house should read this first. As should every single developer.'
David Byers, assistant property editor, The Times
'In this book, Channon attempts to revolutionise the places we live, calling for radical new approaches to lighting, ventilation, noise-proofing and outside space.'
Piers Taylor, architect
'Ben's book shows us how deeply affected by our environments we are and describes the important steps and considerations needed to design effectively for wellbeing. This book demonstrates comprehensively the value added by architects to buildings through good design. Ignore these lessons at your peril.'
About Assael:
Assael is an award-winning, London-based practice that offers a range of urban design, architectural, landscape design and interior design services. Established in 1994, Assael has over two decades of experience working in the residential and mixed-use sectors both domestically and abroad.
The practice is well known for delivering analytical and contextual design in the most difficult or challenging of circumstances.
Notable buildings designed by Assael include Macaulay Walk in Clapham and Queen's Wharf and Riverside Studios in Hammersmith.
For more information please visit http://www.assael.co.uk/
The Estate House Re-Designed
'The Estate House Re-Designed' to be published by Springer in the Spring.
Sully, Anthony, SullyDesigns, Ely, UK
The Estate House Redesigned Details a vision for how new housing developments can be both more environmentally sustainable and responsive to human needs Demonstrates how new 'green' technologies and prefabrication techniques can revolutionize house building Provides technical guidance, which is already being put into practice in the design of a prototype house by a builder/manufacturer The book demonstrates how new houses can be designed to be more sustainable and ergonomic.
Specifically, it describes a prototype building that could be constructed in the near future. Responding to some of the poor standards of mass estate housing in the UK and its out-of-date space standards, it contributes towards improving the current status quo by describing a house design, including drawings, that can compete with today's mass housing.
The author examines the traditional geometrical reliance on the square in the design of houses and the planning of housing estates and promotes instead the adoption of polygonal forms. This is explained using geometric analysis, diagrams and references to existing housing.
These concepts have been developed with reference to technical literature from various companies with one company interested in taking it further. Providing a novel and up-to-date design concept, this book is of value to practitioners and researchers looking to improve the standard of mass housing in the UK. It is also of interest to anyone wishing to build their own house and to manufacturers wanting to move into modern housing technology.
Order online at springer.com/booksellers Springer Nature Customer Service Center GmbH Customer Service Tiergartenstrasse 15-17 69121 Heidelberg Germany : +49 (0)6221 345-4301T [email protected]
Due 2018-09-13 1st ed. 2019, XXXIX, 276 p. 266 illus.
Printed book Hardcover
ISBN 978-3-319-90396-5
£ 99,99 | CHF 121,00 | 109,99 € | 120,99 € (A) | 117,69 € (D)
In production
More Architecture Books for 2019 online soon
Architects Books : Recent Publications up to and including 2017
Architecture Books – By Geographic Area
Architectural Designs
Comments for the Architecture Books 2019 – Building Publications page welcome