WSP USA Engineering Design Firm, Building, NYC Architecture Company, PB Office
WSP USA Engineering Firm
Contemporary Architectural + Engineering Practice, New York City, NY, USA
Dec 12, 2017
WSP USA News
WSP News
WSP Announces New Global and U.S. Appointments for its Property and Buildings Practice
NEW YORK, NY, December 12, 2017 – WSP, a global engineering and professional services consultancy announces a change in the leadership of its U.S. property and buildings practice, effective January 2018.
Following a successful tenure leading the U.S. property and buildings business for the past 10 years, David Cooper will be taking on a new global role, as president of global property and buildings. In this capacity, he will work closely with U.K.-based Tom Smith, global head of property and buildings, helping to drive an agenda of design excellence and innovation across the practice. Mr. Cooper will also work to enhance the service and support provided to U.S.-based buildings clients which WSP works with around the world.
"We are proud of our high-performance culture, commitment to sustainable design and reputation for delivering innovative solutions for complex challenges across our property and buildings practice worldwide," Mr. Smith said.  "We appreciate David's contributions to the U.S. market and look forward to his efforts to grow our global practice, including an enhanced strategic focus on key global clients from the United States."
Two current members of the U.S. property and buildings' leadership team, Rick Rome and Jeff Smilow, will step up to direct operations and continue to build on WSP's leadership position in the market. Rick Rome is appointed managing director property and buildings – systems, and Jeff Smilow, is named managing director property and buildings – structures.
WSP USA CEO and president Gregory A. Kelly stated, "With the executive appointments of Rick and Jeff, we look forward to continuing to build upon WSP's stellar reputation and exemplary service to our property and buildings clients."
Mr. Rome and Mr. Smilow, each with over 30 years of experience in consulting engineering and management, will drive the day-to-day operations for the U.S. property and buildings systems and structures service lines. Mr. Rome has led project design for medical complexes and other building systems worldwide. Mr. Smilow's experience in structural engineering includes an extensive background in the design and renovation of a variety of steel and concrete structures.
WSP USA's property and buildings practice will continue to build upon its portfolio of groundbreaking projects across the U.S. and internationally, including: One World Trade Center and 432 Park Avenue in New York; Amazon Headquarters in Seattle; Mercedes-Benz Stadium in Atlanta; Dell Children's Hospital in Austin; Salesforce Tower and Transit Center in San Francisco; the Burj Mohammed Bin Rashid Tower in Abu Dhabi; and more.
Nov 14, 2017
WSP to Provide Planning and Design Services for Taylor Yard River Park Site
LOS ANGELES, CA, November 15, 2017 — The city of Los Angeles Board of Public Works has approved the Bureau of Engineering's selection of WSP USA to provide planning, design and remediation consulting services in connection with the planned Taylor Yard G2 Parcel Park Project, a major component of the city's ambitious plan to revitalize the Los Angeles River.


image courtesy of architects
The Taylor Yard G2 Parcel Park Project has long been identified as the "crown jewel" of the Los Angeles River Revitalization Master Plan, which envisions a connected series of green spaces along the entire 51-mile Los Angeles River. The site will potentially provide more than 40 acres of open space in one of the most heavily urbanized regions in the nation.
"Our team of urban designers and environmental engineers is eager to assist the city reimagine the Los Angeles River as part of its vision to be the most livable city in the nation," said Gregory A. Kelly, president and chief executive officer of WSP USA. "This is a transformational project and we are proud to be part of the project team."
More details on the Los Angeles Building News page
Oct 30, 2017
WSP to Present and Sponsor at NACTO Conference in Chicago
CHICAGO, IL – WSP USA is a Platinum+ sponsor of the National Association of City Transportation Officials' (NACTO) Designing 2017 Cities: Chicago conference from October 30 to November 2 in Chicago. The firm created the NACTO 2017 mobile app for the event and is sponsoring two walking tours of the Chicago River waterfront.
Now in its sixth year, the NACTO Designing Cities Conference brings together 800 officials, planners, and practitioners to advance the state of transportation in cities.
Stephen Buckley, leader of WSP's Northeast planning, environment and traffic practice, will moderate a panel, "Cities in the Driver's Seat: Automated Vehicles Today," on Nov. 1 from 3 to 4:30 p.m. The panel, which will include representatives from Toronto, Seattle, Los Angeles and Pittsburgh, will discuss the policy, legislative and legal frameworks that can guide the use of automated vehicles now and in the future.
Billy Hwang, a principal consultant with WSP, will moderate a panel entitled "More than Potholes: Capitalizing on Routine Operations to Advance Broader City Goals" on Nov. 1 from 3 to 4:30 p.m. The panel will explore the issues involved in performing "complete streets" reconstruction on a programmatic level.
WSP is sponsoring two "walkshop" tours along the Chicago River:
The Chicago River: Redevelopment and Restoration, October 31 from 1:30 to 4:30 p.m. and Nov. 1 from 9 a.m. to noon. These walks along the Chicago River will visit several recently completed Riverwalk segments financed and built through private developments as part of the City's 30′ Riverfront Setback Ordinance. Participants will learn how developers use riverfront sites to attract residents and employees, expand the City's Riverwalk, and add to the downtown's waterfront open space. Participants will also get to experience the recently completed, publicly financed Riverwalk between State Street and Lake Street.
Prior to each of the tours, WSP's Tom Coleman will lead a tour of the Chicago River Edge Ideas Lab, a public exhibition of visions for the South Branch of the Chicago River, at Expo 72, located at 72 East Randolph Street. WSP partnered with Autodesk to provide
visualization support for the River Edge Ideas Lab. The model created before and after fly-through videos for visions by nine architectural firms for reimagining three sites along the Chicago River, and allows viewers to interact with those visions in an immersive experience.
Jul 11, 2017
Centre for Music in London Competition Engineers Shortlist, London, UK
We are pleased to announce the shortlisted firms for both the Civil and Structural Engineer contract and the Building Services Engineer contract, these are:
Civil and Structural Engineer
– AECOM
– AKT
– Arup
– BuroHappold Engineering
– Ramboll
– WSP UK LTD
Building Services Engineer
– AECOM
– Arup
– BuroHappold Engineering
– Hoare Lea
– Max Fordham
– WSP UK LTD
Centre for Music in London Design Competition
Jun 5, 2017
WSP Acquires YR&G
June 5, 2017, NEW YORK, NY — WSP, a global engineering and professional services organization, has acquired YR&G, a national firm that specializes in sustainable consulting, education and analysis. YR&G will be joining the Built Ecology group of WSP USA's buildings practice and will be working closely with the many sectors served across the company.
Founded in 2006, YR&G is a consulting firm of over 20 professionals comprised of engineers, building scientists, ecologists, program managers and sustainable business specialists. With a presence in New York City, Denver/Boulder, Chicago, and Portland the firm works with private developers, municipalities, public development authorities, school districts, architecture and construction firms, property management companies, building owners and corporate sustainability groups.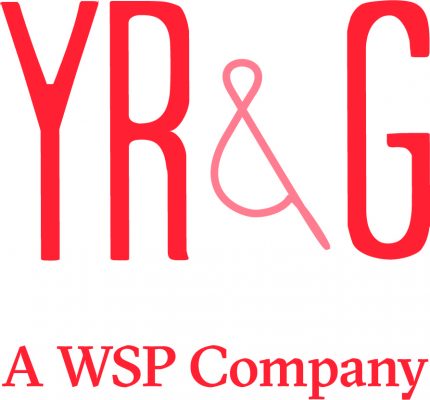 "Our buildings practice was founded on the notion that driving high performance design was essential to our collaboration with architects in the creation of great buildings," said David Cooper, president of WSP USA's buildings practice. "Over the years that passion expanded to include broader sustainability goals with our proud participation as a founding member of the US Green Building Council – at the time the only engineering firm to be part of that movement. The acquisition of YR&G enables us to broaden and deepen our expertise in both the design of high performance buildings and the strategic analysis and advice we can provide to our clients."
According to Josh Radoff, a founding principal at YR&G, "We are very excited to be joining the WSP USA team. It gives us an amazing platform to further our impact on the sustainability and health of built environments. While our roots are in building and neighborhood sustainability, we look forward to expanding our reach across WSP's transportation and infrastructure, industry and energy, and water and environment practices and to be part of one the best all-around sustainability consulting, engineering, and infrastructure practices that exists today."
YR&G offers sustainability consulting services and education across multiple market sectors including design and construction, building performance and operations, health and wellness, portfolio management, sustainability and wellness certification, and community and neighborhood development.
YR&G will integrate into and expand WSP's Built Ecology group, which provides specialist expertise in high performance buildings including passive design strategies, façade optimization, holistic systems integration, measurement and verification, renewable technologies, and net zero outcomes. The team is responsible for the LEED Platinum Federal Center South in Seattle, Washington, winner of AIA COTE Top Ten and Top Ten Plus awards; the LEED Gold NOAA Inouye Regional Center in Honolulu, HI, also a winner of an AIA COTE Top Ten Award; and the net zero energy Conrad N. Hilton Foundation headquarters in Agoura Hills, CA.
About WSP USA
WSP USA, formerly WSP | Parsons Brinckerhoff, is the U.S. operating company of one of the world's leading engineering and professional services firms—WSP. Dedicated to serving local communities, we are engineers, planners, technical experts, strategic advisors and construction management professionals. WSP USA designs lasting solutions in the buildings, transportation, energy, water and environment sectors. With nearly 7,000 people in 100 offices across the U.S., we partner with our clients to help communities prosper. wsp.com.
More projects by WSP USA online soon
Location: New York, NY, USA
Design Practice Information
WSP USA is a multinational engineering and design firm
Headquarters: New York, NY, USA
Founder: William Barclay Parsons
Founded: 1885
Parsons Brinckerhoff – news archive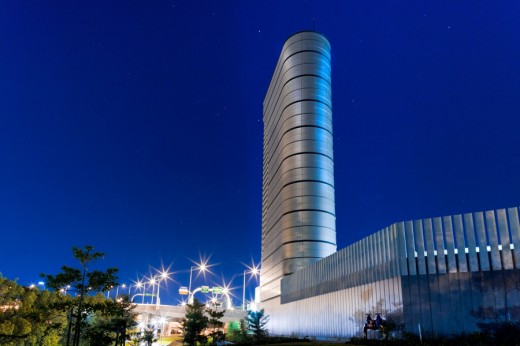 photo from Parsons Brinckerhoff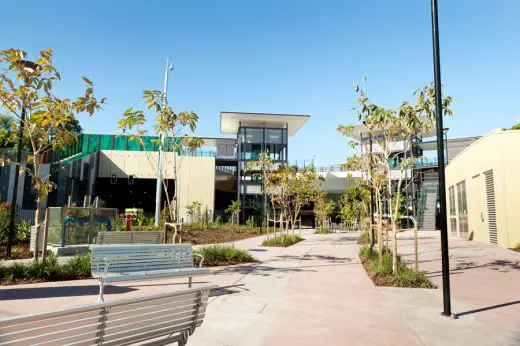 photo from Parsons Brinckerhoff
Parsons Brinckerhoff landscape design: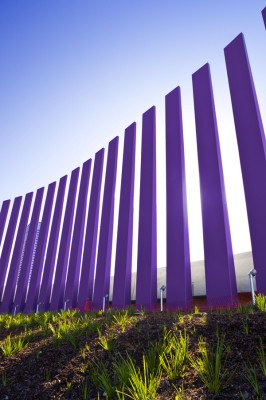 photo from Parsons Brinckerhoff
Buildings / photos for the WSP USA page welcome
Website: www.wsp-pb.com