Parsons Brinckerhoff Architects, Engineering Design Firm, Building, Architecture, PB Office
Parsons Brinckerhoff : Architecture
PB: Contemporary Architectural + Engineering Practice, New York City, NY, USA
post updated Apr 13, 2021
WSP | Parsons Brinckerhoff News
20 Apr 2016
Proud to team on two National Infrastructure Award-winning projects
Parsons Brinckerhoff is proud to have collaborated on two projects recognised at the 2016 National Infrastructure Awards hosted by Infrastructure Partnerships Australia (IPA) this week.
Bullet Barangaroo Australian Infrastructure Project of the Year Award Bullet SMART award for NGR Queensland
WSP | Parsons Brinckerhoff – current page
Parsons Brinckerhoff News
10 + 9 Dec 2013
Airport Link comes first for safety
Airport Link has won the 2013 Consult Australia Award for Excellence in Safety in Design, to round-off the project's award-winning year.
Parsons Brinckerhoff and Arup Joint Venture (PBA) delivered the design contract for the $5.6bn project. The statistics speak for themselves in describing magnitude and complexity of Airport Link and this award recognises the team's commitment to ensuring safety in its design.
Ventilation shaft at Bowen Hill tunnel portal. The ventilation station was built 10 m underground to minimise the impact on local community: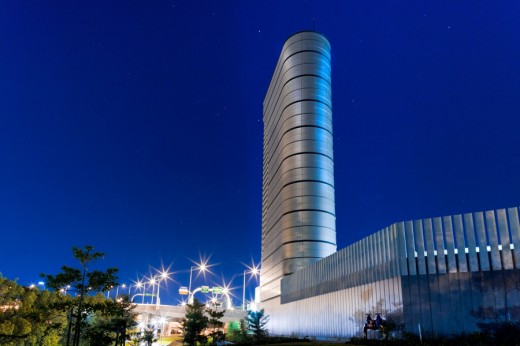 photo from Parsons Brinckerhoff
The judges strongly commended the two competing organisations for coming together and collaborating on the important issue of safety in design. They were impressed by the project-specific processes put in place that covered out every detail and applauded the efforts of both Parsons Brinckerhoff and Arup.
Speaking from the awards ceremony, PBA project director Luke van Heuzen emphasised the importance of integrating the safety-in-design process across all stages of the project lifecycle.
'Safety in design is paramount for a project of this size – a project that has included a toll-way, dedicated busway route, 12 km of tunnels, 25 connection bridges and a major upgrade of an existing motorway interchange.
As part of the Northern Busway two new architecturally-designed bus stations were constructed at Lutwyche and Kedron Brook: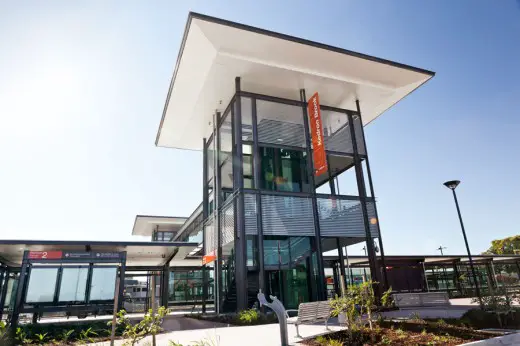 photo from PB
'The benefit of thinking through the process of design, construction and operation at the earliest stages and confirming them at key hold points, allowed the design team to effectively contribute toward the safe construction and operation of this project,' said Mr van Heuzen.
Since its completion, Airport Link has received widespread industry recognition and public praise including two recent wins: Engineers Australia Australian Engineering Excellence Awards 2013, The Sir William Hudson Award and International Road Federation (IRF) Global Road Achievement Awards 2013, Award for Design.
The PBA team takes great pride in this award and acknowledges the efforts of individuals within the design team who worked to support Thiess John Holland, BrisConnections and City North Infrastructure to deliver this project in a constrained brownfields location in under four years of design and construction effort.
One of the two new architecturally-designed bus stations constructed at Lutwyche and Kedron Brook: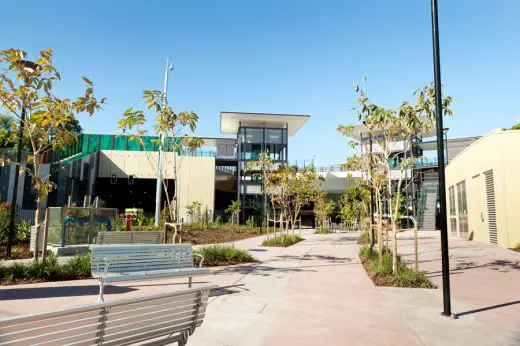 photo from PB
Additional Information
Together, the combined Airport Link projects – the Northern Busway (Windsor to Kedron), Airport Roundabout Upgrade and the AirportlinkM7 tunnel – represent the largest single investment in transport infrastructure ever undertaken in Australia.
Aside from 15km of tunnel, the scheme boasts 25 bridges, 15 cut and cover structures, 7km of new surface roadways and bicycle paths, 3.5ha of new parklands, one million new trees and shrubs, three ventilation stations, and an operations control building.
BrisConnections were appointed by the Queensland Government to deliver these projects. BrisConnections contracted Thiess John Holland to undertake the design and construction. Thiess John Holland engaged Parsons Brinckerhoff with Arup (as PBA) to deliver the tender and detailed design for the project.
Parsons Brinckerhoff landscape design: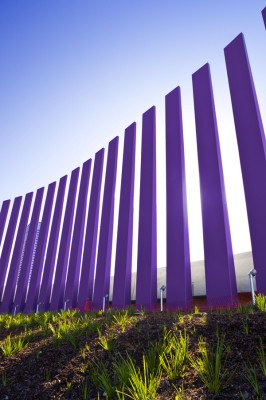 photo from Parsons Brinckerhoff
On the completion of the project, the Northern Busway and Airport Roundabout Upgrade were handed over to the Queensland Government, and BrisConnections will operate and maintain the Airport Link toll road for a 45 year concession period.
PBA's scope of works includes tunnelling, road, geotechnical, electrical and mechanical, structural and drainage design, urban design, fire and life safety, project approvals and overall lead consultancy services.
More projects by Parsons Brinckerhoff online soon
Location: New York, NY, USA
Architectural + Engineering Practice Information
Parsons Brinckerhoff is a multinational engineering and design firm
Headquarters: New York, NY, USA
Founder: William Barclay Parsons
Founded: 1885
Website: https://www.wsp.com/
Architectural Design
Buildings / photos for the Parsons Brinckerhoff Architects page welcome