William Wilkins Architect, English Architecture, Building, Design, Projects, Office
William Wilkins, Architect
Neoclassical Architect Practice England, UK 19th Century Architecture – Key Works
11 Sep 2020
William Wilkins News
News about a possible William Wilkins Building
We received some information about a potential William Wilkins building in Bassingfield, a hamlet in Nottinghamshire, central England:
Holly Farm in Bassingfield, Nottinghamshire, England: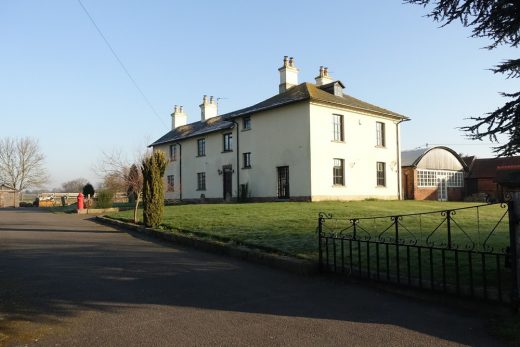 photograph courtesy of Diane Kidger, Field House, Bassingfield
I am "interested in preventing the demolition of Holly Farm, Bassingfield. I am appealing for help in sourcing information linking William Wilkins to the Manvers Estate and number one on my wish list would be a catalogue of the work he carried out for the 1st and 2nd Earl Manvers."
English Heritage refused a planning application for this property.
A developer has made an application for Holly Farm in Bassingfield, Notts, to be demolished and replaced by 7 houses.
The application was refused and has since gone to an appeal.
An application with Historic England to have the property listed has just been refused.
Holly Farm in Bassingfield 18C North Barn: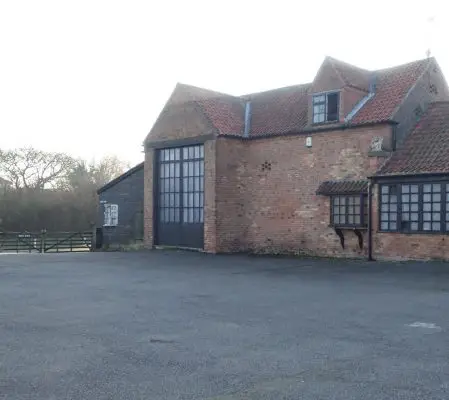 photo courtesy of Diane Kidger, Field House, Bassingfield
It is understood that Willian Wilkins carried out work for the 1st and 2nd Earl Manvers in Nottinghamshire and indeed three local properties – Simkins Farm, Adbolton ; Hall Cottage ; and Holly Lodge in Holme Pierrepont have all been Grade ll listed and 'possibly or probably' attributed to William Wilkins.
The decision notice says 'no supporting documentation has been provided to identify the architect responsible for the house, and any association with William Wilkins is therefore unproven'.
Pam Priestland's book from Domesday to Duke and beyond mentions the Manvers connection to William Wilkins and of course the above mentioned properties which are of a similar design to Holly Farm have been attributed to him.
William Wilkins Architect – Key Projects
Key William Wilkins Building
Downing College – principal buildings, Cambridge, Southeast England, UK
Date built: 1820



Cambridge college building : photograph © Adrian Welch
Major Greek Revival architecture, in terms of quality, novelty and quantity
Cambridge building by William Wilkins with elegant courtyard
Famous English Building by the architect
National Gallery, Trafalgar Square, London, England, UK
Date built: 1838



photograph © Nick Weall
National Gallery in London building
Theatre Royal, Bury St Edmunds, Suffolk, England, UK
Date built: 1819
University College London, London, England, UK
More architectural projects online soon
Location: London, England, UK
Architecture Practice Information
Former English architect
Wilkins was born in the parish of St Giles, Norwich, the son of a successful builder who also managed a chain of theatres. His brother George Wilkins was Archdeacon of Nottingham.
He was educated at Norwich School and then won a scholarship to Gonville and Caius College, Cambridge. He graduated in 1800.
With the award of the Worts Travelling Bachelorship in 1801, he was able to visit the classical antiquities Greece, Asia Minor, and Magna Græcia in Italy between 1801 and 1804. On his tour he was accompanied by the Italian landscape painter Agostino Aglio, whom Wilkins had commissioned as a draughtsman on the expedition. Aglio supplied the drawings for the aquatint plates of monuments illustrationing Wilkins' volumes from the expedition, such as The Antiquities of Magna Graecia (1807).
He was a member of the Society of Dilettanti from 1817. He published researches into both Classical and Gothic architecture, becoming one of the leading figures in the English Greek Revival of the early 19th century.
source: wikipedia
National Gallery of England:



photograph © Adrian Welch
Comments / photos for the William Wilkins Architect page welcome