TFP Farrells Architects, China Buildings, Design Office News, Hong Kong Architecture Practice
TFP Farrells Architects News
Architectural Practice + Projects: International Design Practice
New page made to reflect current practice title:
post updated 14 March 2022
Farrells News
14 Mar 2022
Northern Gateway Masterplan Design, Lujiazui District, Shanghai, People's Republic of China
Architecture: Farrells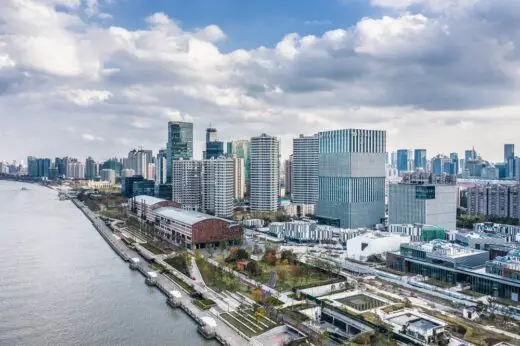 photo © Terrence Zhang and Farrells
Shanghai Shipyard Masterplan
The notion of how people work and play has changed due to the Covid 19 pandemic. Benjamin Lau from Farrells discusses the new Shanghai Shipyard venue in the Lujiazui district which gives a new future vision for urban life. Shanghai Shipyard is a new mixed use development in the Lujiazui district, which has remained active and vibrant, at times when many leading global cities have struggled to keep their streets alive.
14 Nov 2017
Northern Gateway Masterplan Design, Manchester, England, UK
Far East Consortium has announced that global architecture practice, Farrells has been appointed as masterplanners for its northern gateway scheme in Manchester.
Northern Gateway Masterplan Design
Founded by Sir Terry Farrell – who was born in Sale, Cheshire – the globally renowned company provides expertise in architecture, urban planning and design, interior design, project management, and other specialist areas, operating from offices in London, Shanghai, Singapore, Sydney, Manchester, and Hong Kong.
Also appointed to Northern Gateway are planning consultancy HOW, landscape architect Planit IE, engineering, transport, remediation and sustainability specialist Arup, socio-economic specialists Regeneris and cost consultant Turner & Townsend.
20 Feb 2017
Singapore High Speed Station Building, Singapore
The Land Transport Authority (LTA) has appointed AECOM Singapore to conduct an advanced engineering study for Singapore stretch of the Singapore-Kuala Lumpur high-speed rail (HSR) infrastructure.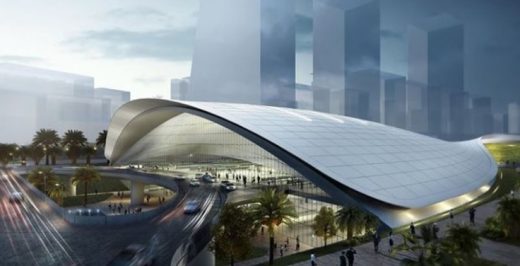 image courtesy of architects
The US engineering firm will provide architectural, civil, electrical, mechanical and other design services required for the Jurong East terminus, tunnels and the bridge across the Straits of Johor.
It has also appointed specialist consultants to oversee different parts of the study – Farrells and Architects 61 for the architectural elements, primarily station buildings.
The Singapore-Kuala Lumpur HSR aims to facilitate seamless travel between the two capital cities. The 350-km line, which is expected to be complete by the end of 2026, will have eight stations, cutting travel time between Singapore and Kuala Lumpur to 90 minutes.
Farrells has considerable experience in designing High Speed Station Buildings including New Delhi and Beijing.
A related project close by:
8 Feb 2017
Jurong Lake District Masterplan, Singapore
Design: KCAP ; SAA Architects, Arup, S333 and Lekker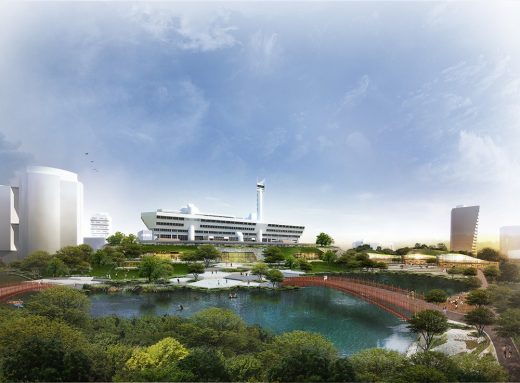 Jurong Lake District Masterplan
15 Feb 2017
Kennedy Town Swimming Pool to appear in Hong Kong exhibition
The new Kennedy Town Swimming Pool will be featured at the 10 X 100 Exhibition Hong Kong Edition, opening this Friday, 17 February at PMQ in Central, Hong Kong.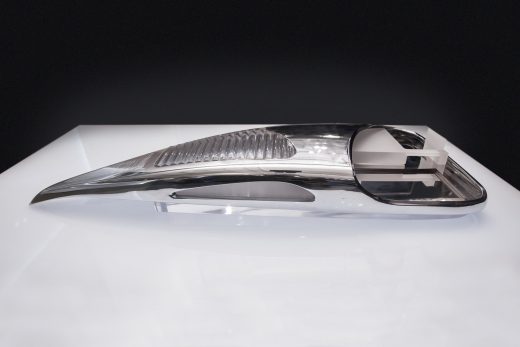 The second and final phase of the Farrells-designed swimming complex opened to the public on 7 February. This phase comprises the indoor pools, including a 50-metre main pool, a 25-metre training pool, and a jacuzzi. The first phase, comprising a 50-metre outdoor pool and a children's leisure pool, opened in 2011.
8 Feb 2017
Kennedy Town swimming pool Opens, Hong Kong, China
The second and final phase of the Kennedy Town Swimming Pool, designed by Farrells, opened on 7 February. It includes two new indoor heated pools, measuring 50 and 25 metres' length respectively, as well as a jacuzzi. The swimming pool's first phase, comprising a 50 metre outdoor pool and an outdoor leisure pool, opened to the public in May 2011.
source: Farrells news
25 May 2016
Kennedy Town swimming pool, Hong Kong, China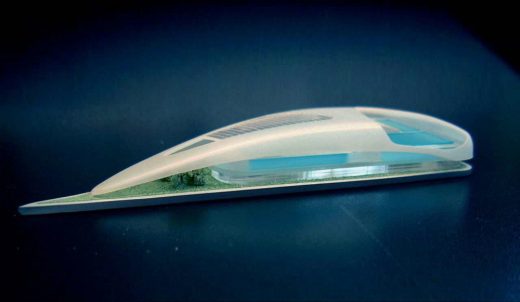 The original site chosen for Kennedy Town Station was the Forbes Street Playground. But construction would affect a number of 120-year-old Banyan trees growing on historic stone walls. To protect the trees, the station box was shifted eastward, onto Smithfield and the site of the Kennedy Town Swimming Pool.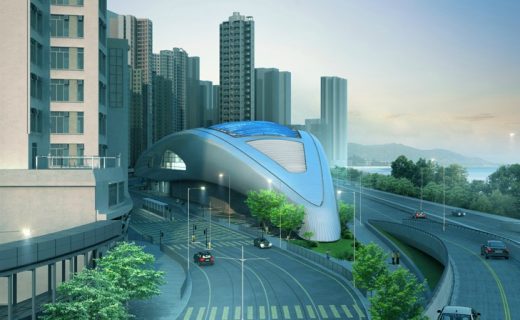 A new pool had to be opened before the existing one could be demolished. The site chosen was a surface car park that boasted an uninterrupted sea view but had lain derelict since the land was reclaimed in the 1990s. To draw residents to this neglected corner of an otherwise vibrant neighbourhood, the site demanded a memorable icon.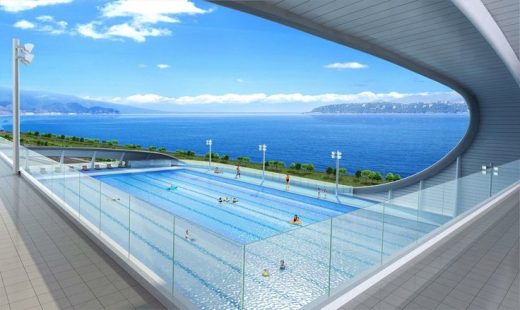 Likened to a futuristic spaceship by the South China Morning Post, the new Kennedy Town Swimming Pool has been constructed in two phases: the first phase was opened to the public in May 2011 and comprises a 50-metre outdoor pool and a smaller leisure pool, both with magnificent views of Victoria Harbour and Belcher Bay Park.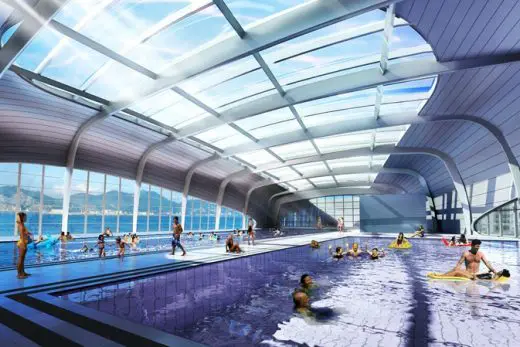 During construction of the MTR West Island Line, the site adjacent to the first phase of the swimming pool was home to a shaft for the removal of underground spoil. Now that the railway line has opened, construction on the pool's second phase – featuring two indoor pools, a jacuzzi, and an outdoor garden – is in full swing.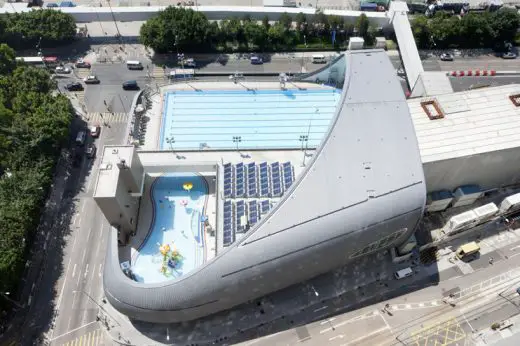 The pool is to complete in 2017.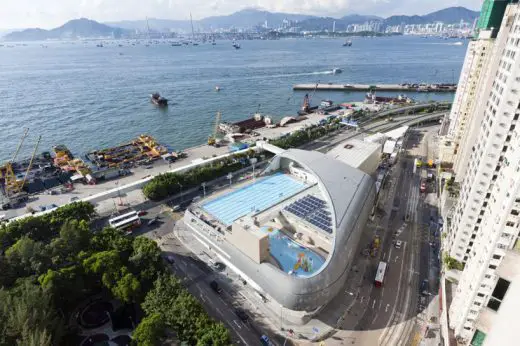 The project has cost an estimated HK$671m (US$86.5m, €76m, £60m), funded by the MTR Corporation.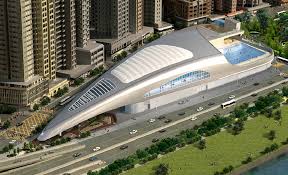 20 Jan 2012
KK100 Tower, Shenzhen, China
The Council for Tall Buildings and Urban Habitat (CTBUH) announced today that the KK100 Building is the tallest building completed in 2011.



photo from TFP Farrells
KK100 Tower + World Skyscrapers
13 Jan 2012
TFP Farrells opens new office in Shanghai, China
As part of the firm's international initiative, TFP Farrells have opened a fully operational office in Shanghai.


photograph © Arup / Zhou Ruogu Architecture Photography
TFP has been working in China since 1995 and has achieved a strong track record of award-winning architecture in Asia. TFP Farrells is a world renowned architecture, urban design and strategic planning design firm that has expertise across a wide range of sectors including commercial, residential, retail, hotels, stations, airports, education, healthcare and transit oriented developments. The firm portfolio includes the world's tallest building completed in 2011, the KK100 in Shenzhen. The practice has designed a number of landmarks in major cities throughout China including the Z15 Tower and China National Petroleum Headquarters in Beijing, BEA Financial Tower and The Summit in Shanghai, and two of the important high speed rail termini in China, Beijing South Station and Guangzhou South Railway Station.
"This is an important step in the execution of TFP's business strategy," said Gavin Erasmus, Director of the Hong Kong office. "Our on-the-ground presence will allow us to expand our offer and services to enhance our ongoing commitment in delivering quality design to our valued clients in China."
23 Dec 2011
TFP Farrells Chinese Skyscraper Building
photo from TFP Farrells
9 Dec 2011
TFP Farrells – Recent News
John Campbell : Fellow of the SFE, Hong Kong, China
John Campbell, Chairman of the Hong Kong Branch of the Society of Façade Engineers (SFE) and who has recently been voted in as a Fellow of the SFE is seen here with the Past and Incoming Presidents of The HK Façade Association, Johnny Choi and Felex Wong at their Inauguration of the 4th Council Board.


picture : TFP Farrells
The SFE was formed in 2004 as a joint initiative between CIBSE, IStructE and the RIBA with the HK Branch being formed at the beginning of 2010. The main aim of the SFE is to provide a higher profile and focus for Façade Engineers across the spectrum of Clients, Developers, Contractors, Specialist Contractors, Construction Professionals and Academics.
There will be a series of technical meeting and networking opportunities arranged in the coming year and as well as professional recognition the benefits of membership include regular newsletters, input into education in façade engineering and discounted conferences and publications. Membership details can be obtained from the SFE website www.cibse.org/sfe or [email protected].
The Hong Kong Office of TFP Farrells is led by Stefan Krummeck, Gavin Erasmus and John Campbell under the guidance of Sir Terry Farrell CBE, architect and urban designer with a global reputation and is considered to be Britain's most successful architectural masterplanner with offices in London, Hong Kong, and Shanghai.
TFP Farrells Recent Design
Central Market Hong Kong



picture : TFP Farrells
Central Market Hong Kong
TFP Farrells Studio News
Introducing Leading London Urbanist
Eugene Dreyer
TFP Farrells is delighted to welcome to Hong Kong Mr. Eugene Dreyer, Urban Design Director from our London office.
Eugene Dreyer:



photo from TFP Farrells
With over 13 years in Farrells UK, his extensive portfolio contains a vast array of key global urban design and masterplan projects, from Earls Court and Thames Gateway in London to the recent Beijing Olympic Cultural Masterplan competition.
Earls Court design by Farrells UK:



Olympia Earls Court image by Terry Farrell and Partners
Eugene Dreyer has collaborated extensively with our Hong Kong team on urban design schemes including studies for the Pearl River Delta, and the West Kowloon Cultural District Development Masterplan (TFP Farrells are currently in charge of all master planning and urban design aspects of WKCD as a key member of the development plan team—turning the sites' conceptual masterplan into an implementable approved masterplan.) He has led many of Farrells' award-winning projects which is recognised as one of the world's most influential and eminent architecture, urban and planning practices.
West Kowloon Cultural District Masterplan by TFP Farrells:



photo from TFP Farrells
Embracing Farrells vision of 'place making' Eugene's international experience in masterplanning and urban design will strengthen the strategic visioning of the Hong Kong office. He enhances TFP Farrells capability in tackling ambitious infrastructure and development projects and will be responsible for leading this work in the Asia Pacific region.
Eugene is a regular speaker at conferences and industry events and has acted as design advisor on behalf of UK Government and the Greater London Authority.
TFP Farrells Hong Kong – Background Information
The Hong Kong Office of TFP Farrells is led by Stefan Krummeck, Gavin Erasmus and John Campbell under the guidance of Sir Terry Farrell CBE, architect and urban designer with a global reputation and is considered to be Britain's most successful architectural masterplanner with offices in London, Edinburgh and Hong Kong.
TFP Farrells established an office in Hong Kong in 1991and have worked on numerous award winning projects in Asia-Pacific. Projects include the award-winning Beijing South Station (2009 RIBA and AIA award recipient), Kowloon Station Development, Kingkey Finance Tower and Sheraton Dameisha Resort, Shenzhen (HKIA, Cityscape and MIPIM finalist).
Terry Farrell : page on projects by Terry Farrell & Partners
Location: 625 King's Road, Hong Kong, P.R.C.
Hong Kong Architects Practice Information
TFP Farrells office located in Hong Kong, China
Related architecture offices:
Farrells Shanghai, located in Shanghai, China
Farrells, located in London, UK
Terry Farrell Architects : further info



picture from TFP
Terry Farrell Books
Terry Farrell Publications
Hong Kong Architectural Designs
Contemporary Hong Kong Property Designs – architectural selection:
Hong Kong Architecture Designs : links
Airside, former Kai Tak airport
Design: Snøhetta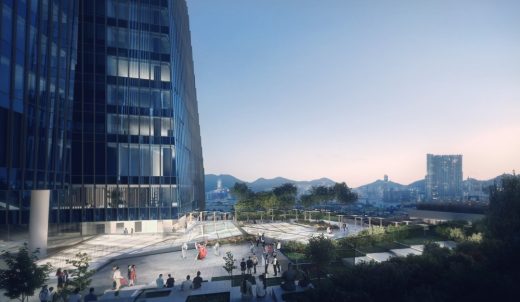 image courtesy of architects
Airside Hong Kong Building
2 Murray Road
Design: Zaha Hadid Architects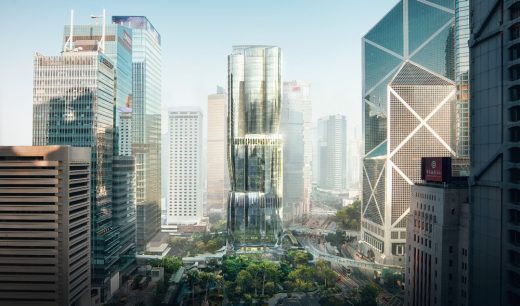 image © Arqui9
2 Murray Road
Buildings / photos for the TFP Farrells Architects Hong Kong / London page welcome