Speirs & Major Lighting Design, Buildings Images, Office, Studio News
Speirs + Major Lighting Design
Contemporary British Lighting Design Practice, Scotland / England: Scholarship Fund
8 Mar 2019
Lighting of The Beverly Center, West Hollywood, Los Angeles, California, USA
Speirs + Major have designed the lighting for the newly renovated Beverly Center – The Mall of the Stars, following a ten-year renewal project led by client and owner Taubman:
Beverly Center Lighting, Mall of the Stars
15 Feb 2019
Fortnum & Mason London Lighting
6 Jun 2017
Jonathan Speirs Scholarship Fund News
Jonathan Speirs Scholarship Fund – 2016/17 Winners Announced
The Jonathan Speirs Scholarship Fund supports students of architecture who are interested in developing a career in architectural lighting design.
The Trustees of the Jonathan Speirs Scholarship Fund are delighted to announce this year that there are two winners of the 2016/17 award.
The recipients are Eleanor Connolly of the Royal College of Art, London and Martyna Marciniak of the Bartlett School of Architecture, University College London.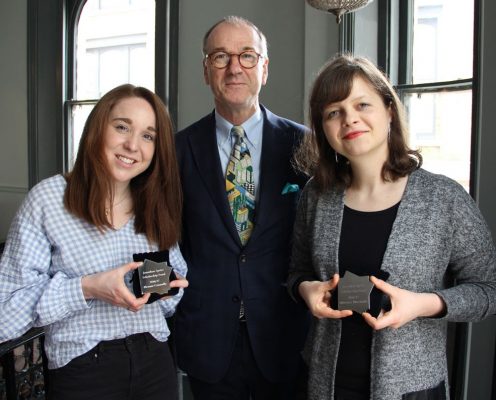 This year's entries were of an extremely high calibre. While the two winning scholars showed strengths in different areas, they both conveyed equally high levels of passion and creativity and showed a clear understanding of the importance of light in architectural design. They were also keen to explore the influence of light on human perception and emotion.
The additional award this year was only made possible by an extremely generous donation from Lucifer Lighting. This was alongside the contribution they made in their role of 'Benefactor'. The Trustees are extremely grateful as ever to all the Benefactors, Sponsors, Contributors and Supporters who regularly make donations to the fund.?
Please find full details of the 2017 winners attached. More information on the Jonathan Speirs Scholarship Fund can be found at http://jssf.org.uk
18 Nov 2015
Speirs & Major News
Speirs + Major News
Made of Light Too
A Closer Look at Light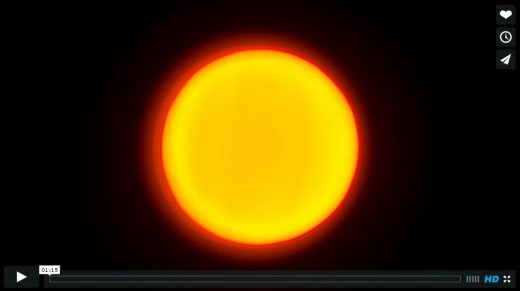 16 November 2015 – Mark Major, Keith Bradshaw and James Newton are proud to announce their collaboration on an exploratory digital video project, to be launched on Monday 16th November 2015, running for twelve weeks until Sunday 31st January 2016. 'Made of Light Too: A Closer Look at Light' sees the creation and gradual dissemination of a series of twelve short, beautiful, thought-provoking visual experiences, each of which is an interpretation of a theme central to the world of light.
Source Part 1 from Made of Light Too on Vimeo.
The project celebrates the tenth anniversary of the publication of 'Made of Light: The Art of Light and Architecture', taking its framework from the seminal bestselling book and extrapolating its chapters into a series of abstract video clips.
During the course of the project one video will be created and released each week, in response to the themes of Source, Contrast, Surface, Colour, Movement, Function, Space, Boundary, Scale, Image and Magic. The series will build gradually into an evocative collection that celebrates the essence of light.
"It seems impossible that ten years have elapsed since we first published 'Made of Light'. The book was part of a wider educational project about light that was also realised through a series of lectures in the UK, Europe and the US and a travelling exhibition that included the Royal Institute of British Architects in London, the Danish Design Centre in Copenhagen and other leading venues.
We thought that it would be fitting to once again celebrate our passion for light – but this time through collaboration with the highly talented photographer and video maker James Newton. Our intention is that by using digital media and then placing this work online we can bring Made of Light to a whole new audience."
Mark Major
Source Part 2 from Made of Light Too on Vimeo.
The videos will be available to view at www.madeoflighttoo.com
#madeoflighttoo
November 2015 marks a decade since the publication of 'Made of Light: The Art of Light and Architecture'.
The book and its accompanying lecture series and travelling exhibition was an educational project that set out to explore light and lighting design by delving into an eclectic mix of history, science, art and architecture, reflecting the influences and ideas that inspired the authors, Mark Major, Jonathan Speirs and Anthony Tischhauser.
'Made of Light Too: A Closer Look at Light' is intended to celebrate the tenth anniversary of this project, reprising its pioneering exploratory and educational spirit, acknowledging that the principles at its heart remain true, yet responding to the (largely digital) evolution that the lighting world has undergone since.
MARK MAJOR AND KEITH BRADSHAW
Mark Major and Keith Bradshaw are the Principals of Speirs + Major, an award-winning design practice that uses light to enhance the experience of the visual environment. Their work is wide-ranging in terms of type and scale and encompasses architecture, strategic branding and innovative product design.
www.speirsandmajor.com
JAMES NEWTON PHOTOGRAPHS
James Newton is a freelance photographer working on a broad range of projects concerning architecture, design and the built environment, often with a specific focus on light as the subject.
www.jnphotographs.co.uk
Speirs & Major – Latest Designs
Speirs + Major Architecture News – latest additions to this page, arranged chronologically:
15 Nov 2013
London's First Light Night
The Brick Box presents the first ever "Light Night" in Canning Town, Saturday 30 Nov 2013
Speirs + Major are proud to be associated with the first London "Light Night" presented by The Brick Box.
The Brick Box say "We have commandeered some of the world's most creative minds in the use of light and space to celebrate and explore Canning Town for a night of artistic insights and cultural fun…just another master stroke in re-imagination from the ladies at The Brick Box, the team that brought you free arts events in the avenues of Brixton Village Market, Wandsworth Arts Festival, the A13 Green and the Royal Victoria Beach."
The sparkling lineup includes:
● Leni Schwendinger, a New York based urbanist and lighting artist, will be leading a NightSeeing LightWalk and a talk on creative public space illumination
● Speirs + Major's lighting designers will transform the underpass of the A13 with an interactive installation using water, reflections and drums
● AngloIndian artist, musician and performer, Bishi, who will present her live show at national Travelling Art Circus and charity for children, The House of Fairy Tales
● DJ set from artist Gavin Turk at The House of Fairy Tales ● Output Arts who will give visitors the chance to transform a murky underpass into a giant interactive artist's canvas using light as paint
This Arts Council England funded event is London's first 'Light Night' and all activities are free. As well as several major new artistic commissions, there will be live music, games, workshops, food stalls and bars with hot and cold drinks. Activities begin at 6pm and go on until late. Sites of activity, which are within easy walking distance of each other, include the A13 underpass opposite Canning Town station, the Bow Creek Ecology Park, The House of Fairy Tales, Ashsakula's Caravanserai, and Core Arts' Growing Space. Specially designed maps will be available on the night to help visitors to explore the area.
Co-Director of The Brick Box, Rosie Freeman, said "Light Nights have a tradition of championing cultural activity after dark as well as making beautiful art accessible to many and Light Night Canning Town will be no exception. But the Light Night concept is particularly relevant in CanningTown because it is an area which suffers from negative perceptions and which truly benefits from the transformative power of the arts. Contrary to those perceptions and statistics of high deprivation, there is a strong community here and a real thirst for arts and culture".
Cllr Conor McAuley, Newham Council's executive member for regeneration, said: "This is an opportunity to see this part of Canning Town like you have never seen it before. There's a huge appetite amongst the local community for events and activities, particular where they can participate and become involved directly. This event will also help to raise the profile of Canning Town across London, thereby establishing it as a destination in its own right and supporting the longterm regeneration of the area".
Canning Town resident, Patricia Regis, said "With the A13 Green, people were saying it was the best summer they ever had because usually in Canning Town people are talked down to but something like this was for them, they felt it was theirs, and they owned it and really really had a good time so we've got to do more". For more information on Light Night Canning Town, visit the website www.lightnightcanningtown.weebly.com The project is funded by Arts Council England, Bouygues UK, Sisk UK, Cathedral Group, One Housing Group, The House of Fairy Tales, and The Brick Box.
For further information please contact Rosie on rosie(at)thebrickbox.co.uk or 07843059785
About The Brick Box
The Brick Box is an arts organisation and Community Interest Company, committed to creating spaces where art, love and magic can flourish for as many people as possible. Their work re-imagines underused public spaces and transforming them into community centred sites of celebration. The company's two directors have a combined experience of over 35 years of working in creative industries and share the belief that the arts can positively transform people's lives.
The Brick Box has a diverse portfolio of projects; markets, parks, pubs, squares, service lifts, vault spaces and temporary structures. We have facilitated over 100 combined arts events, worked with more than 1000 artists, and reached tens of thousands of participants and audience members. www.thebrickbox.co.uk / Twitter @thebrickbox
About Leni Schwendinger
In a field where public lighting and illumination increasingly influence the global language of urban design and experience, Leni is considered visionary in her approach to the next generation of luminous environments and cityscapes. With over twenty years of work as a lighting designer and public artist, she has refined her lighting philosophy and in doing so, has redefined the possibilities for light in the urban environment. This work is shared through Leni's public speaking engagements, including the "NightSeeing, Navigate Your Luminous City" event, most recently in Queens, Berlin, Buenos Aires and New York City and now in Canning Town.
About Light Nights
Light Nights or White Nights are nighttime arts festivals and an increasingly international phenomena, occurring in cities such as Paris, St Petersburg, Cairo, Havana, Leeds, Liverpool and Brighton. Events will typically see museums, private and public art galleries, and other cultural institutions open and free of charge, with the centre of the city itself being turned into a de facto art gallery, providing space for art installations, performances (music, film, dance, performance art), themed social gatherings, and other activities.
12 Apr 2013 – updated Nov 2013
Light Installation in Utrecht, The Netherlands
Design: Speirs + Major



photo : Speirs + Major / photographer James Newton
Light Installation Utrecht
A new narrative based light installation called 'in lumine tuo…' designed by UK design firm Speirs + Major was unveiled on 11 April, in Utrecht.
18 Jun 2012
Twin Sails Bridge, Poole, Dorset, England
Design: Architect: Wilkinson Eyre ; Lighting Design: Speirs + Major



photograph © Dave Morris / Speirs + Major
Twin Sails Bridge Poole
A project that had been 30 years in the making, Poole's civic leaders believe their new Twin Sails Bridge is the key to the regeneration of the town. The challenge for lighting designers Speirs + Major was to use light to encourage people to engage with the structure after dark, creating a beautiful civic feature both when the bridge is open and when it is closed.
9 Nov 2012
Jonathan Speirs Scholarship Fund
The Jonathan Speirs Scholarship Fund has been launched
The Jonathan Speirs Scholarship Fund has been set up to provide support to students of architecture who wish to enter the architectural lighting profession.
It raises funding from the architectural lighting profession, architectural and engineering professions, various professional associations concerned with the promotion and development of lighting design, from the lighting industry and from companies and individuals who wish to make a contribution.
If you would like to support the Jonathan Speirs Scholarship Fund then please follow the guidance in this leaflet on 'How to give' or contact [email protected].
The Jonathan Speirs Scholarship Fund seeks to minimise costs to maximise the value of contributions. Any amount can therefore make a difference. Please give generously.
The Jonathan Speirs Scholarship Fund – How to Give
There are four levels of contribution available:
Benefactor
£10,000+ or
£1,000 p.a. for 10 years
Sponsor
£5,000+ or
£1,000 p.a. for 5 years
Contributor
£1000+
Supporter
Any amount up to £999
The names of companies or individuals that have made contributions will be published annually.
19 + 18 Jun 2012
Jonathan Speirs
1958 – 2012
Jonathan Speirs lost his long battle with cancer earlier this morning.
I had the fortune to work with Jonathan Speirs on the Ocean Terminal building in Leith, Edinburgh. That was the first time I met him and was greatly impressed with his energy, full of innovations and ideas.
Over the years I've been aware of how he expanded the practice's work across the globe, but also on a local scale to his annual parties in the Edinburgh office.
His passing is a great loss to the lighting design and architectural communities. Our thoughts are with his colleagues and family.
Adrian Welch, e-architect editor
18 Jun 2012
Jonathan Speirs Designer
1958 – 2012
It is with great regret and deep personal sadness that we announce that Jonathan Speirs lost his fight against cancer on 18th June 2012. Since his terminal diagnosis in 2010 Jon showed characteristic strength and a steely determination to defy the life limiting constraints put upon him. He continued to work with us and travel widely until the end of 2011 finding energy and solace from the great loves of his life, his family and his work. Our thoughts are with Liz, Lucie, Erin, his sister, brothers and father. We will miss him dearly but will keep him with us, working to his and our primary objective: delivering great projects.


photograph from Speirs + Major
A personal statement from Mark Major can be found at www.speirsandmajor.com. We also intend to create a visual tribute to Jon which will be placed on the website.
Respecting the wishes of his family, details of any memorial service will be posted on www.speirsandmajor.com when they become available.
The Jonathan Speirs Scholarship Trust
In recognition of Jonathan's considerable achievements a small group of friends have agreed to establish the 'Jonathan Speirs Scholarship Trust' as a means by which to continue his legacy into the future. This fund will seek to actively raise money to provide financial support to aspiring young architects to enter the lighting profession just as he did.
There is no more fitting way to celebrate Jonathan's remarkable life than to continue doing what he was so good at – inspiring and helping the next generation to reach higher than they might otherwise achieve by doing the thing he loved most – bringing magic to people's lives through the imaginative and creative application of light. Details of this fund will be made available on the Speirs + Major website www.speirsandmajor.com at a later date.
18 Jun 2012
Jonathan Speirs Lighting Designer + Architect
D.Sc Dip. Arch B.Sc(Hons) RIBA FRIAS PLDA FRSA Hon.IALD Hon.FSLL
Jonathan trained as an architect at the Scott Sutherland School of Architecture, Aberdeen and Edinburgh College of Art, Edinburgh. Whilst studying, Jonathan indulged his interest in live music, acting as a lighting designer for friend's bands. The unplanned convergence of his studies and hobby let to a lifelong passion for working with light in architecture.
As a result he co-founded the pioneering lighting design practice Lighting Design Partnership (LDP) in 1984 not long after qualifying as an architect. This was at a time when the lighting design profession was in the early stages of development in the UK. Leaving LDP in 1992 he went on to form Jonathan Speirs and Associates in Edinburgh and in 1993 formed a working partnership with Mark Major in London which developed into Speirs + Major.
His trademark energy and charm, along with a passion for architecture and light are fully evident when one reflects on his remarkable career. A gifted designer, Jonathan possessed a rare ability to combine creativity with elegant technical solutions. Unafraid to push the boundaries, he was involved in an incredible range of ground-breaking lighting projects all over the world. As a result his work has been honoured with a number of international and national lighting awards including two International Association of Lighting Designer's Radiance Awards. He was also voted the Lighting Dimensions International Architectural Lighting Designer of the Year Award in 1997.
Jonathan's unbounded enthusiasm, contagious excitement and his willingness to share knowledge, stories and experiences served to inspire everyone he met. He lectured widely on lighting and was actively involved in education including 'Made of Light; The Art of Light and Architecture' an educational project he co-created with Mark Major in 2005. Both the architectural and lighting design professions are much the richer for exceptional contribution he made.
Jonathan was a Member of the Royal Institute of British Architects and the Professional Lighting Designers Association. He was also a Fellow of the Royal Incorporation of Architects in Scotland, an Honorary Fellow of the Society of Light and Lighting and an Honorary Fellow of the International Lighting Designer's Association. In 2010 he was honoured with Royal Incorporation of Architects in Scotland's Gold Medal – the highest honour that can be bestowed on a Scottish Architect together with an Honorary Doctorate from Heriot Watt University. He also received a Lifetime Achievement Award in 2011 from Professional Lighting Design. Such honours rightly recognise his outstanding contribution to architecture and architectural lighting design.
Jonathan Speirs : tribute – external link
Key Recent Projects by Speirs & Major
3 Mar 2010
Infinity Bridge, Stockton-on-Tees, UK
Expedition Engineering and Spence Associates



photo : Brian Swales photography
Infinity Bridge
The successful competition design was by Expedition Engineering and Spence Associates. The subsequent design was led by Expedition assisted by Arup Materials, Balfour Beatty Regional Civil Engineering, Black & Veatch, Bridon, Cambridge University, Cleveland Bridge UK, Dorman Long Technology, Flint & Neill, Formfab, GCG, GERB, Imperial College, RWDI, Spence Associates, Speirs & Major, Stainton and William Cooke. White Young Green were Project Managers.
6 Dec 2011
Lower Hatea River Crossing, north of Auckland, North Island, New Zealand
Design: Knight Architects



image from Knight Architects
Lower Hatea River Crossing
Work began on the construction of the Lower Hatea River Crossing in Whangarei, New Zealand with a Maori blessing of the site. The NZ $29m (US $22m) project is part of a package to address congestion in the main city in Northland and will be funded 50/50 by Whangarei District Council and the New Zealand Transport Agency.
Sheikh Zayed Bin Sultan Al Nahyan Mosque, Abu Dhabi, UAE
Speirs and Major Associates



photograph © Keith Bradshaw & Lars Kirstein Andersen / Speirs + Major
Sheikh Zayed Bin Sultan Al Nahyan Mosque
'Best lighting design project 2008'
The Middle East Lighting Design Awards (MELDA) recognise best quality lighting design throughout the middle east region. At this year's MELDA awards the interior lighting for the Sheikh Zayed Bin Sultan Al Nahyan Mosque, Abu Dhabi, (the third largest Mosque in the world) won the Best Public Building Award. It was further honoured by the judges and was awarded the overall Best Lighting Design Project of 2008.
25 Aug 2008
Thermae, Bath Spa, UK
2006
Design: Grimshaw Architects ; Lighting: Speirs and Major Associates



photograph © Edmund Sumner
Thermae Bath Spa
The new Spa is housed in a mix of new build and sensitively restored buildings. The concept was to use artificial light to reinforce the legibility of the existing historic and new interventions, and enhance the enjoyment of spaces for the public. The lighting was conceived site-wide to create a cohesively lit composition.
15 Sep 2009
Devonshire Square, London, UK
2009
Architects Fletcher Priest with Speirs and Major Associates



image © Speirs and Major Associates / James Newton
Devonshire Square
Devonshire Square is a modern business estate with a unique historical past. A short distance from London's Liverpool Street station, twelve grade-II listed buildings form a quiet campus environment designed for work, dining and shopping. What makes the estate all the more special is its link to London's commercial past.
More Speirs & Major designs online soon
Location: 11 – 15 Emerald Street, London WC1N 3QL, England, UK
Design Practice Information
Speirs & Major studios are based in London, England and Edinburgh, Scotland
Speirs and Major Associates is a UK-based design practice that uses light to enhance the experience of the visual environment. Their work is wide-ranging in terms of type and scale and includes architecture, strategic projects and innovative product design. Completed architectural projects include Barajas International Airport, the Grand Mosque of Abu Dhabi, the Sackler Crossing at Kew, Copenhagen Opera House and the interior of St. Pauls Cathedral, London.
They have also developed strategic lighting master plans for several cities and developments including Cambridge, Coventry, Durham, Al Raha, Abu Dhabi and Burj Dubai. The practice has been credited with helping to raise awareness of the lighting design profession globally. Today it employs 30 people drawn from disciplines including architecture, art, lighting, interior, graphics and theatre.
Buildings / photos for the Speirs & Major – Lighting Designers UK page welcome
Website: www.speirsandmajor.com