Portman Architects USA, Atlanta Design Office, Georgia Architecture Studio, Rebrand, America
Portman Architects, Atlanta
Atlanta Architecture Office, Georgia, United States of America – US Design Studio Information
post updated June 29, 2022
B.J. Laterveer joins Portman Architects as Principal and Senior Vice President
Laterveer will lead Multifamily, Mixed-Use, and other Midrise Project types for Portman Architects
B J Laterveer, Portman Architects: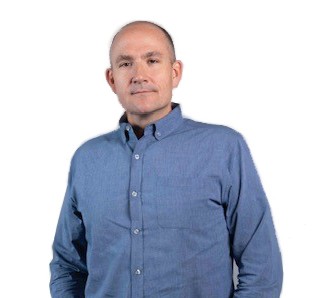 Portman Architects Principal and Senior Vice President News
Atlanta – June 29, 2022 – Portman Architects today announced that B.J. Laterveer has joined Portman Architects in the role of Principal and Senior Vice President. Laterveer will be a member of the Portman Architects leadership team based in the firm's Atlanta office.
As Principal and Senior Vice President, Laterveer will be responsible for business and practice area growth to enhance Portman Architects' multifamily, mixed-use, and mid-rise project design and increase the client portfolio across the firm. With over 20 years of architectural experience, Laterveer will bring forth his extensive experience in complex high-rise, mid-rise, and low-rise project types that will broaden Portman Architects' client reach and project typology.
"Multifamily, mixed-use, and mid-rise project design is changing rapidly, and Portman Architects must continually leverage current and emerging innovations to respond and adapt to this change, said Portman Architect CEO Robert Halverson AIA, NCARB.
"We are in the midst of material, sourcing, and execution change. I am excited to work with our design discipline and clients to formulate a strategic vision to empower our team and advance design and practice area innovation at Portman Architects.
Laterveer, 45, joins the firm as a principal. He was previously a Managing Principal with Dwell Design Studio, responsible for significant projects and the growth of Dwell's company across numerous markets, including running the Salt Lake City office.
June 10, 2021
Portman Architects Leadership News
Portman Architects celebrates new Design Leadership
David Schweim and Andrew DaCosta Ascend as Lead Senior Design Architects in Atlanta.
(ATLANTA – June, 2021) — Portman Architects is pleased to announce the ascension respectively of David Schweim, AIA and Andrew DaCosta, AIA as new design leaders at the Atlanta based firm. Each is well positioned to take the residential and hospitality specialization that Portman Architects is known for in the built environment to the next level, both nationally and globally.
David Schweim joins the firm from Skidmore Owings Merrill in Chicago, where he was associate director of design; Andrew DaCosta was formerly associate design lead with Cooper Carry in Atlanta.
With deep expertise in large scale developments that include Central Park Tower, Waldorf Astoria Beijing and WeBank HQ, David Schweim says, "I thrive in environments where elegant solutions are required for highly complex problems."
Drawing upon his experience in large complex mixed-use developments including State Farm's Dunwoody Campus and MetLife's Midtown Union, Andrew DaCosta utilizes his background in education and engineering, software development, and architectural design to create unique solutions for all Portman Architects clients, as he expands into this new role.
Robert Halverson, AIA, CEO and Managing Partner at Portman Architects says of the two design leaders, "We have every confidence that this design leadership team will open up new market opportunities for us, both regionally and abroad."
Together, both architects are leading design work on new projects that include a conversion of a high rise office tower into a residential building with Banyan Capital Group in downtown Atlanta, and a creative office on The Beltline in the old Fourth Ward, among others. To learn more about Portman Architects latest portfolio of work, please visit www.portmanarchitects.com or visit Instagram @portmanarchitects
Dec 14, 2020
Portman Architects CEO News
Portman Architects Promotes 9 Within Firm
Atlanta – December 14, 2020 – Portman Architects, the 67 year old leading architectural design firm, today announces multiple promotions of office leadership. Each of these distinguished individuals is a valued member of the firm and we look forward to their continued success.
The new position titles include Greg Botsch, Principal, Executive Vice President and Director of Operations; Hong Wan, Principal, Vice President and US Director of China Operations; Chris Gray, Vice President and Senior Project Manager; Jonathan Mickle, Vice President and Senior Project Manager; and Gordon Beckman, Principal, Design Director and member on the Board of Directors.
Year end 2020 promotions at Portman Architects include elevated new roles for: Irene Yim, Senior Project Manager, Ryan Haney, Senior Project Manager, Jamila Hazel, Architect III, and Alex Liu, Senior Associate.
The firm is pleased to start 2021 with this cadre of high-level talent, as the firm continues construction, planning and development projects in Atlanta, Chicago, Salt Lake City, Palm Desert, Seattle and throughout China.
Visit: www.portmanarchitects.com
Dec 3 & 2, 2020
Portman Architects Names Robert Halverson Chief Executive Officer and Chairman of the Board
Atlanta, 2020 – Portman Architects, the 67-year leading architectural design firm based in Atlanta, today announces the succession of Robert Halverson, AIA, NCARB, to the dual positions of Chief Executive Officer and Chairman of the Board. Halverson started his tenure at the firm formerly known as John Portman and Associates in 2007, after working in design and senior project management at Davis Brody and Skidmore, Owings and Merrill in New York.
Robert Halverson, Portman Architects: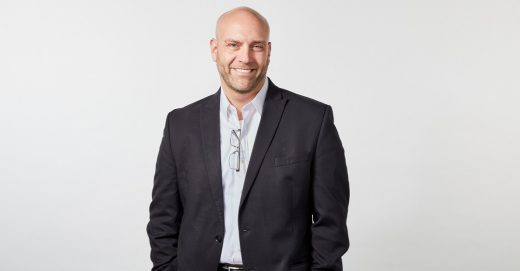 photo courtesy of architects
He is a graduate of both Yale and Syracuse University, the latter at which he sits on the advisory board at the School of Architecture. He also serves on the executive advisory board at the School ofDesign at Georgia Institute of Technology.
Halverson is licensed to practice in eight states. His leadership is defined by a command of design excellence and a passion to deliver high quality across the practice, with locations headquartered in both Atlanta and Shanghai.
Halverson's appointment is supported by the Portman Architects Boards of Directors, comprised of Mickey Steinberg, Vice Chairman; Greg Botsch, Treasurer; Mason Cargill, Secretary and Outside Council; and Gordon Beckman, board member.
Of his progressive work at Portman Architects, Halverson says: "Our company has been practicing in Asia for more than 30 years and has developed a great many projects and relationships. One of the major differences between working in Asia and working in the States has to do with size of the projects in which we are involved. Typically in Asia the projects are very large. The first project I was involved with in Korea was Incheon 151, the second tallest tower in the world at the time, a 151-story tower on reclaimed land.
All clients desire great design, but not all clients think the same with regard to building systems, how these large projects will be sold independently, tenant customization, and beyond. Projects here in the states are typically smaller in scale, and equally as important with regard to design excellence and execution."
In 2020, Halverson assumes the helm of the firm's expanding multiuse projects in development and under construction in Atlanta, Chicago, Salt Lake City, Seattle, and throughout China. "The interesting challenge is bridging the gap between limitations and great design and achieving the unique iconic designs Portman Architects is famous for. Achieving the best design possible with all of our projects is always our intent with all of our clients," he states.
From the beginning of his move to Atlanta, Halverson worked directly with John Portman on his newest designs, reviewing original drawings and details and investigating what was actually built. He maintained this working relationship with Jack Portman, the firm's most recent chairman, both stateside and abroad. The continuity and progression of Portman Architects into 2021 and beyond is the purview that Robert Halverson assumes with these new working titles.
Visit portmanarchitects.com to learn more about the Portman Architects studio founders, projects, teams and offices.
8 Sep 2020
Jack Portman News
John C. "Jack" Portman, III
It is with great sadness, that we share with you, that Chairman & CEO, Jack Portman passed away on Friday, August 28, 2020.
John Calvin "Jack" Portman III, visionary architect, devoted father, doting grandfather, impassioned artist and trailblazing businessman, passed away of natural causes at the age of 71 on Friday, August 28 at his home in Atlanta, Georgia. Son of famed Atlanta architect John Calvin Portman Jr. and Jan Portman, Jack was born November 3, 1948 in Atlanta, Georgia.
John Calvin "Jack" Portman III, architect: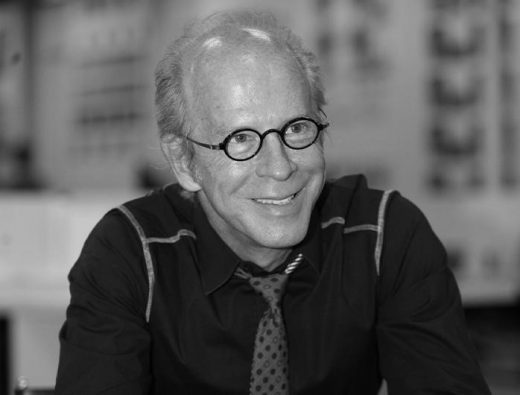 photograph courtesy of architects practice
Jack graduated from The Lovett School in Atlanta, then earned a Bachelor of Architecture from the Georgia Institute of Technology and a Master of Architecture from Harvard University's Graduate School of Design. He began practicing architecture in 1973 at John Portman & Associates, rising from an Apprentice Architect to become Chairman of the firm, now known as Portman Architects.
Jack took over leadership of Portman Architects following the death of his father, John C. Portman Jr., in 2017. While exceedingly successful as a real estate developer, Jack was passionate about being an architect, particularly the creation of meaningful architecture with a focus on culturally sensitive design.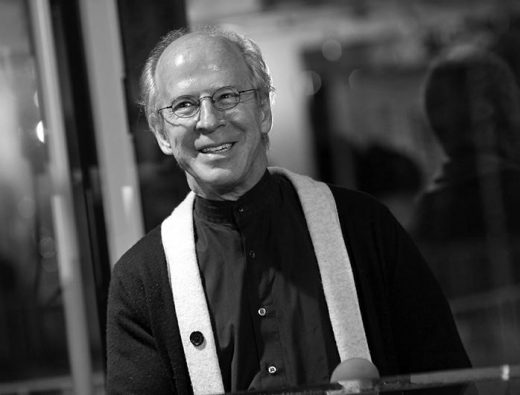 photo courtesy of architecture office
He once said, "The challenge of the architect is to do something that seems to belong where it is situated." Throughout his nearly 50-year career with the Portman Companies, Jack pioneered their international expansion, helping to transform the enterprises into the globe-spanning real estate design and development firms that they are today.
Jack was a proud father to his five children. In addition to his five children, Jack is survived by his mother, Joan "Jan" Portman; his four siblings; five grandchildren; and countless more relatives and cherished friends.
Jack was preceded in death by his younger brother Jae Portman and his father, John Calvin Portman Jr.
The family is holding a small private memorial service and, in lieu of flowers, suggests that memorial contributions be made to Art Papers, the Andrew J. Young Foundation or another charity of your choice.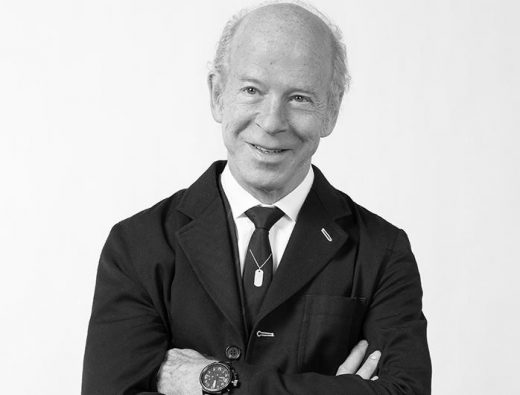 photo courtesy of architects firm
To read Jack Portman's full obituary, it can be found here: John C. "Jack" Portman, III.
If you are interested in hearing more about Jack's story, you can listen and download to the Portman Architects Podcast. In our inaugural episode, "Portman Architects – The Beginning", we sit down with Jack, and others, and go back to the 1970s when Portman Architects established an office in Mainland China, and we bring you up to modern-day in less than 20 minutes. You don't want to miss this episode. Learn more about an iconic Architectural firm that continues to evolve and deliver for both its employees and its clients.
You can also listen, download, and subscribe to our podcast on Apple, Google Podcasts, and Spotify.
June 20, 2019
Portman Architects News
New Name Reflects Latest Evolution For The Sixty-Six-Year-Old Firm
At a recent gala, Jack Portman, FAIA, announced that world-renowned architectural design firm, John Portman & Associates, is transitioning to a new name – Portman Architects. Jack, the firm's Chairman, President and CEO, stressed that this change was just the latest evolution in the architecture firm's long history as an innovative design practice.
"Evolution has been a salient factor in our firm's longevity," Jack explained. "Our firm founder, John C. Portman, my father, wanted this firm to be everlasting. He began planning and putting our current leadership team in place in anticipation of the succession he recognized was coming.
In 2010, the firm established the current leadership team comprised of Principals Lell Barnes, Gordon Beckman, Greg Botsch, Rob Halverson, Norris Hunt, Walt Jackson, Pierluca Maffey, Walt Miller, John Nipaver and Jack Portman. This leadership team continues in 2019 to grow the firm by attracting new architectural design talent and working with developers to create unique typologies and memorable experiences, as evidenced by the newly opened CODA at Tech Square in Midtown Atlanta.
Portman Architects carries on the legacy of John Portman in ways that are visible to the public in innovative and engaging buildings; important to the profession in the collaborative process that includes the mentorship of young talent; and vital to clients in the focus on making a valuable contribution to both the project's bottom line and the community. The Principals are leading a host of ongoing projects in a half of dozen U.S. cities including Atlanta, Charlotte and Seattle, as well as work throughout China and Asia.
In addition to the new name, the firm has a new web address, portmanarchitects.com, and employee email addresses also reflect this change. While there have been some notable changes, Jack Portman stressed that much continues as it always has. "We've always been Portman. We are Portman. We've always been Architects. We are Architects – ones who remain hyper-focused on being the best. Our thirst for excellence remains unquenchable. With a vision toward the future, we're very excited to see where our passion leads us next."
Architecture focused on serving people transcends national borders by striving for universal human appeal. Human beings are creatures of nature, perceiving their environment through the senses. Recognizing human values and the innate response to space, nature and light, the firm weaves sensory experiences into the built environment to create places that are more beneficial to people and designed for life – livable, stimulating and sustainable.
The firm was known as Edwards and Portman through the late 50s and most of the 60s when John Portman partnered with a former professor of his from Georgia Tech. It became John Portman & Associates after Mr. Edwards retired in 1968. The firm further evolved in the late 1970s when domestic work slowed due to changing tax laws and other economic factors, and the decision was made to venture abroad.
Jack took an exploratory trip to East Asia and the Pacific Rim before moving his family to Hong Kong. This effort led to several opportunities in Asia, with the firm becoming pioneers for Western firms operating in China. Success in China led to work in India and beyond, where the firm's design principals continue to prove their progressive design talents.
Portman Architects is an internationally-recognized architectural design firm with offices in Shanghai and Atlanta. Strategic services span from the initial concept to planning, design and ultimately realizing this vision in master plans and built boutique project scales. The firm is renowned for inventive, responsive design solutions that enhance the world and people's lives. For more information, please visit www.portmanarchitects.com.
Previously on e-architect:
May 14, 2019
712 West Peachtree, Atlanta, Georgia, USA
Design: John Portman & Associates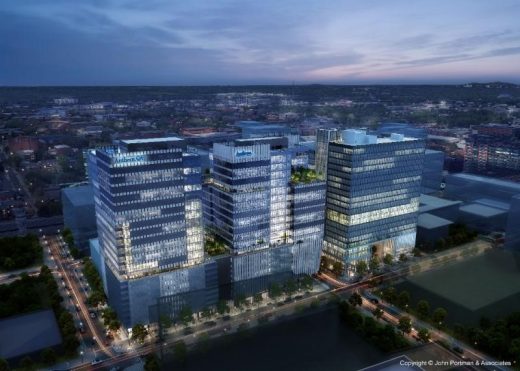 image courtesy of architecture office
712 West Peachtree Atlanta
Jun 13, 2018
The Super Tall Tower Wuxi, Jiangsu Province, eastern China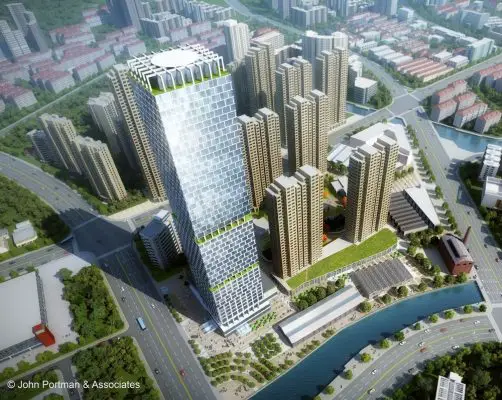 image : John Portman & Associates
Super Tall Tower Wuxi
John Portman & Associates is pleased to announce that the firm's design for Xi Shui Dong Lot A Super Tall Project, Greenland Wuxi 200, was declared the winning entry in an international design competition held by Greenland Hong Kong Wuxi.
Apr 27, 2018
Prince Bay Development, Shenzhen, Guangdong Province, China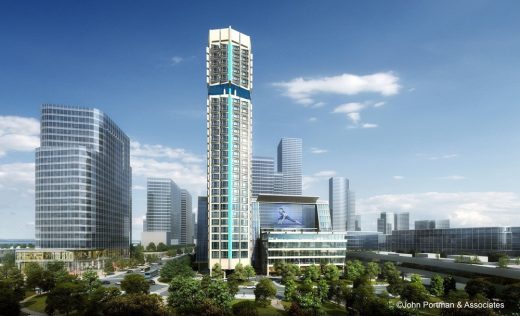 image © J P & A
Prince Bay Development in Shenzhen
This US architecture office is happy to announce a first-place finish in the international design competition held by Shenzhen Prince Bay Shang Long Real Estate Co., LTD for the architectural and engineering design of Prince Bay lot DY02-06A in Shenzhen, China.
John Portman Architect
John Portman, the architect and developer, died aged 93.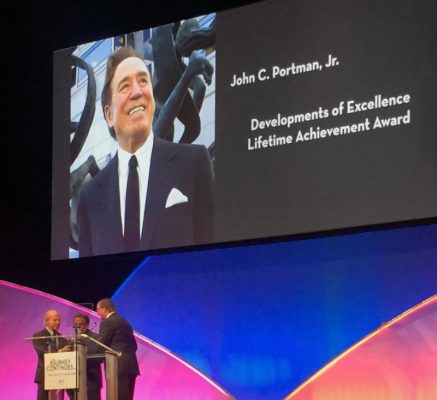 More information about Portman Architects online soon
Location: 303 Peachtree Center Ave NE #575, Atlanta, GA 30303, United States of America
Architecture Practice Information
Address: 303 Peachtree Center Ave NE #575, Atlanta, GA 30303, United States
Phone: +1 404-614-5555
Key buildings by Portman Architects in the US:
BRIC IHG Hotel San Diego Bay Phase 2
BRIC Marriott Hotel San Diego Bay
PORTMAN ARCHITECTS
303 Peachtree Center Avenue NE
Suite 625, Atlanta, Georgia 30303
T 404.614.5115
M 310.498.2951
[email protected]
www.portmanarchitects.com
US Architecture
USA Architecture Designs
Buildings / photos for the Portman Architects page welcome
Website: www.portmanusa.com