KYSON Architects, London Architecture Office, Building Images, England, Design Studio News
KYSON Architects
Contemporary English Architecture Practice, UK Design Studio based in London
1 Nov + 31 Oct 2016
KYSON Architects News
KYSON Architects News – latest additions to this page, arranged chronologically:
KYSON, founded by British Architect Scott Kyson, celebrates 10th anniversary with public exhibition in Shoreditch
British award winning Architect Scott Kyson celebrates the 10th anniversary of his practice KYSON in November 2016 with a retrospective exhibition to be held at the iconic Victorian Kachette arches in the heart of Shoreditch.
Shoreditch Petrol Station building: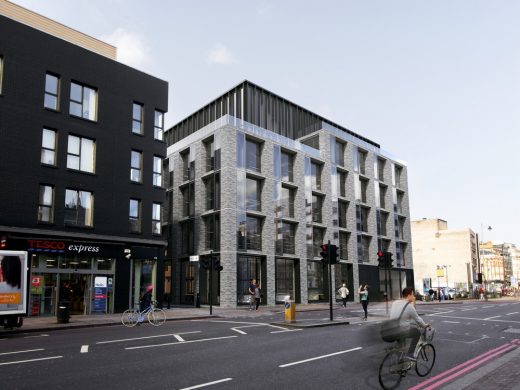 This public event will showcase KYSON's key past and present projects presented through photography, printed presentation, and models; plus a new and exciting installation!
On show will be commissions for private residences, hotels, restaurants, and offices. These include the new Blakes Restaurant designed alongside Interior Designer Anouska Hempel at the world renowned Blakes Hotel (Kensington), a new Hotel for the owners of Blakes Hotel (Shoreditch), the penthouse suites / rooftop restaurant at the highly anticipated Nobu Hotel (Shoreditch), iconic residences such as Lau Sun House (Dalston), Cadogan Corner (Victoria Park) and 49 Scrutton Street (Shoreditch), and landmark office developments within historic buildings in Shoreditch and Waterloo.
Since 2006 Scott Kyson (36) has become one of London's most exciting young talents, having racked up no fewer than 12 Architectural Awards including a European 40 under 40 accolade recognising Europe's most prestigious young talent.
In 2012, Kyson took the plunge into development purchasing a derelict Victorian warehouse 49 Scrutton Street in Shoreditch for £1m. He transformed and re-modelled the space into an award winning residence where he, his wife and three children lived for 2 years before selling up for £3.4m late last year. He is currently taking on his next challenge of renovating a country house in Epping Forest due for completion later this year.
One Pear Place Waterloo Building:

KYSON 10th Anniversary
KYSON 10th Anniversary
PUBLIC EVENT
Friday 4th & Saturday 5th November 2016
Kachette, 347 Old Street, London, EC1V 9LP
www.kyson.co.uk
#KYSON10
Scott Kyson Architect
About Scott Kyson
Scott Kyson established his London practice Kyson in 2006 having begun his career in 1996 undertaking an apprenticeship in a small Architectural Practice is Lincoln aged 16; Kyson undertook no formal Education in Architecture. Whilst learning the traditional art of drawing and the skill of detailing, a foundation of rigour, proportion and rational was laid that would eventually underpin his passion for design.
Having spent extensive periods in the far-East, Scott has developed an affection for the deep-rooted relationships between traditional, vernacular architecture and culture; in particular the connections between people, rituals and nature that are played out on ethereal backdrops of light, shadow and materials.
This cultural experience combined with his passion for contextual design and schooling in proportion formed the idiom for his practice. Even today, these themes continue to resonate through his projects; with his architecture providing dramatic stages for everyday life in varying backdrops from gritty urban residential to bespoke and restrained, high-end opulence.
His passion for architecture alongside an understanding of market conditions has also ensured that his role runs far beyond the traditional sense; from pre-conception consultancy, appointment as an assessor for the Chartered Institute of Architectural Technologists and an External Examiner at Sheffield Hallam University.
Shoreditch Petrol Station Building: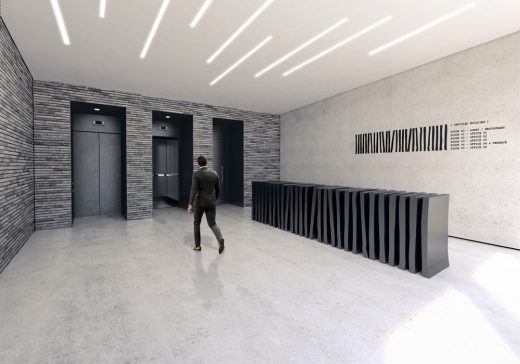 KYSON Architecture
KYSON Buildings
Notable Completed Projects:
 Lau Sun House (Dalston) 2007
 Cadogan Corner (Victoria Park) 2010
 5 Montpelier Terrace (Knightsbridge) 2011
 80 Gt Eastern Street (Shoreditch) 2012
 49 Scrutton Street (Shoreditch) 2013
 Old Fire Station (Waterloo) 2015
 Blakes Restaurant (Kensington) 2016
Notable Current Projects:
 Blakes Hotel (Shoreditch)
 Nobu Hotel – Penthouse / Rooftop Restaurant (Shoreditch)
 Kyson Residence (Epping Forest)
 No.1 Pear Place – mixed-use Development (Waterloo)
 25,000sqft Private Residence (Knightsbridge)
 Shoreditch Petrol Station – Office Development (Shoreditch)
Scott Kyson achievements to date:
 2006 – Chartered Member of the Chartered Institute of Architectural Technologists (CIAT)
 2010 – Member of the British Institute of Interior Designers
 2010 – Chartered member of the Chartered Society of Designers (CSD)
 2007-2014 – 5 times CIAT Award Winner for the Alan King Award
 2008 & 2012 Hackney Design Award
 2013 – CIAT Technical Experience Award
 2014 – European 40 under 40 Architects Award
 2015 – Architects Journal Retrofit Award
KYSON Buildings
Recent KYSON Buildings
Blakes Hotel Shoreditch Building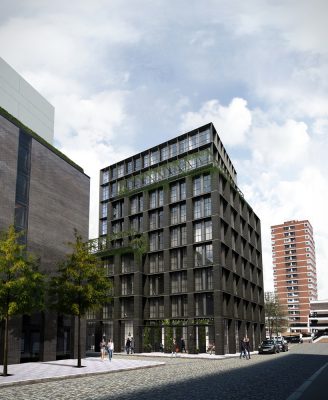 Blakes Hotel Shoreditch Building by KYSON
Highbury Corner Building
Highbury Corner Building by KYSON
One Pear Place Waterloo Building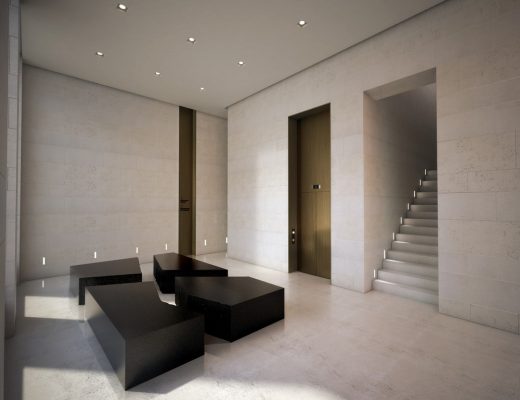 One Pear Place Waterloo Building by KYSON
Shoreditch Petrol Station Building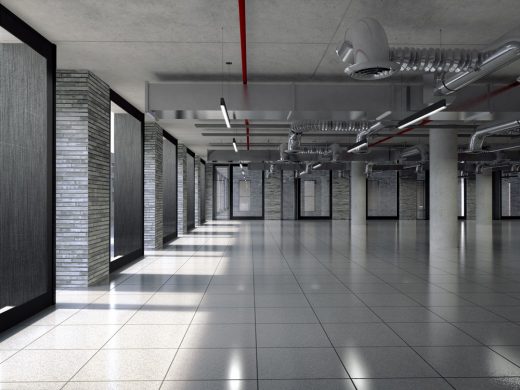 Shoreditch Petrol Station Building by KYSON
More KYSON Architects online soon
Location:28 Scrutton Street, London, EC2A 4RP, UK
KYSON Architects Practice Information
KYSON Architects architecture studio based in London, England, UK
KYSON : London Architects
Studio Kyson, 28 Scrutton Street, London, EC2A 4RP
T +44(0) 20 7247 2462
E enquiries@kyson.co.uk
Buildings / photos for the KYSON Architects page welcome
KYSON Architects – page
Website: www.kyson.co.uk