Wyoming National Museum of Military Vehicles, Puller Gallery, American Interior Architecture Photos
Puller Gallery in Dubois
Oct 26, 2021
Design: Roto
Location: Dubois, Wyoming, USA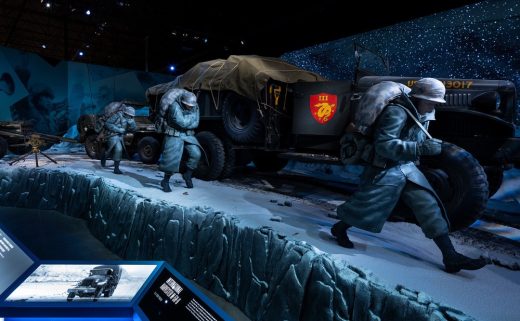 Photos by Jay Rosenblatt Photography
National Museum of Military Vehicles
The new 40,000 square-foot Puller Gallery at the recently opened National Museum of Military Vehicles reimagines the traditional military museum by immersing visitors in the stories of Vietnam and Korean War service members through dynamic, interactive experiences created by leading design-build firm Roto.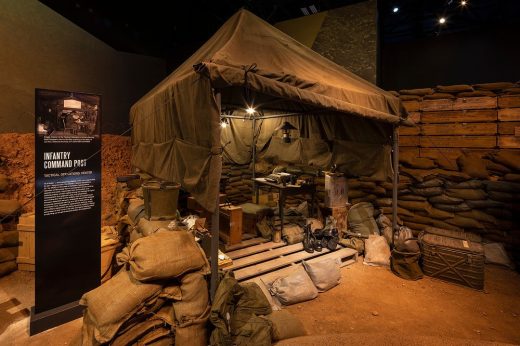 Founded by Dan Starks, the former CEO of St. Jude Medical, NMMV is a $100 million 140,000 square foot museum located in Dubois, Wyoming. Officially opened on Memorial Day, 2021, it is home to the world's largest private collection of U.S. military vehicles including 475 fully restored military vehicles, artillery pieces, naval vessels, and aircraft with a focus on the American experience in World War I, World War II, Korean War, and Vietnam War.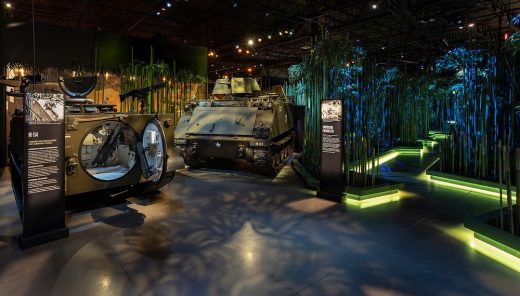 Roto is an interdisciplinary creative design agency that plans, designs, and builds immersive experiences for museums, brands, attractions, and architectural placemaking.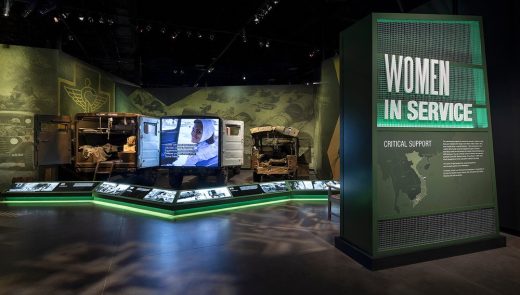 Rather than simply showcasing the vehicles' technical prowess and size, Roto set out to immerse visitors in the authentic experiences of the service personnel who fought, and sometimes died, in them.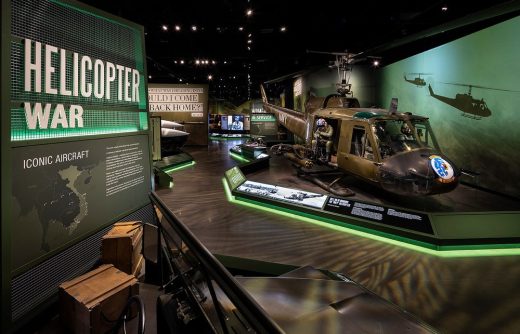 "Roto's goal was to help the museum fulfill its mission of honoring the service and sacrifice of veterans and their families," said Allen Boerger, founding partner and COO of Roto. "To bring this to life, we put the spotlight on personal stories, real objects, and recreating authentic environments. The combination of these elements creates a fresh perspective and real a sense of immediacy. It's history—but it's also right here, right now."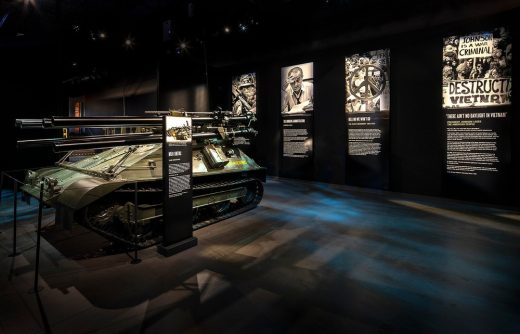 Named after General Lewis "Chesty" Puller, the most decorated Marine in U.S. history, the Puller Gallery features fully immersive sets, media installations, themed lighting, projection mapping, and lifelike figures and interactives.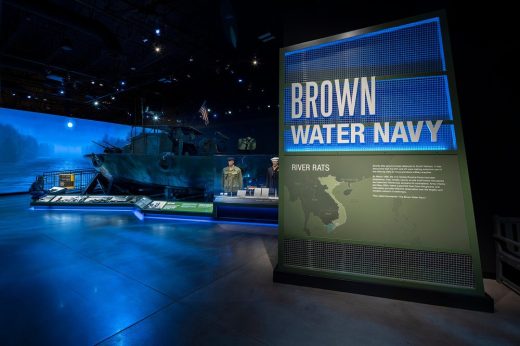 To accomplish this, Roto and the NMMV team thrust visitors into a series of historic scenes that completely immerse the senses. A winding trail cuts through a perilous nighttime jungle; thousands of hand-sculpted bamboo shoots combine with an elaborate projection-mapped moonlit environment to create an eerie setting where booby traps and guerrilla forces emerge from the darkness. Elsewhere, a U.S. Firebase—dominated by a faithfully restored M109 155mm Howitzer—sits at the edge of enemy territory, where distant battles and helicopter operations are depicted on an elaborate animated mural. The Battle of Chosin Reservoir is depicted as a frozen mountain that looms above visitors, showcasing a series of cast figures that reflect the emotion of this defeat.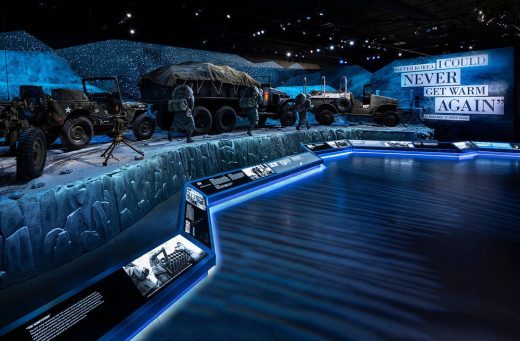 According to Boerger, Roto's team approached each historical section in the Puller Gallery as an experiential 'scene'.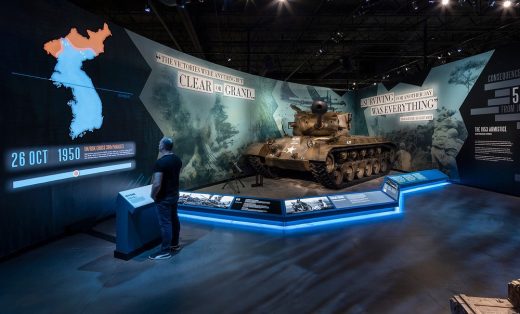 "Our goal was to provide each visitor an invitation to step into a historic story, whether walking through a dangerous nighttime jungle landscape or joining the arduous, windswept winter march of a convoy approaching the enemy. We want each person to experience a hint of what veterans did first-hand. And it's so vital to get it right for veterans to ensure that their stories are told and displayed accurately. This means being laser-focused on every prop, every artifact, every detail, no matter what it takes."
To gain detailed insights, Roto conducted personal interviews and read hundreds of historic accounts written by veterans from Wyoming and across the country to ensure that all designed experiences were historically accurate.
While the majority of the over 300 props were sourced directly from veterans, collectors, and surplus shops – including 'spike protective' jungle boots, Psy-Ops air-dropped leaflets, and a 1960s Zenith television console – Roto replicated a variety of items that could not be acquired directly. These items included a rare Chinese Communist grenade, a U.S. military trip flare, an air-deployed motion sensor, Agent Orange barrels, and over 100 ammunition crates.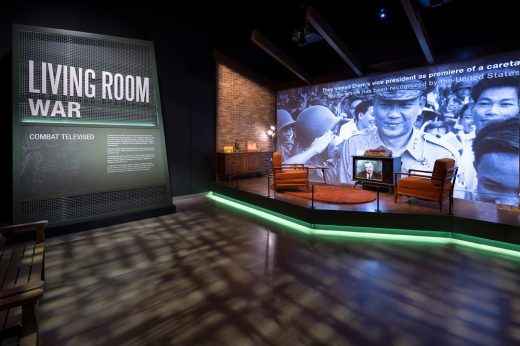 "This is not meant to be a passive experience. It's both exploratory and cinematic. As visitors enter a new environment, we've created an 'establishing shot' that conveys the mood and overall story we're telling. From there, folks encounter these powerful stories at their own pace—zooming in on historic objects, these lovingly-restored tanks, and details in the personal narratives we tell through the museum. It's all based on their own interest and curiosity."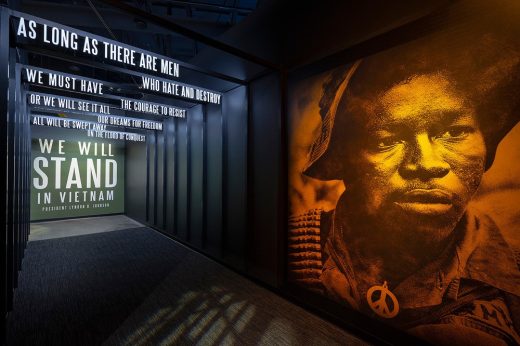 Of particular importance to the team was connecting veterans to genuine day-in-the life memories: three lifelike figures take cover behind an M48A3 Patton tank as they call in an airstrike; a radio in the vehicle convoy is tuned to the Armed Forces Network playing Creedence Clearwater Revival; the Chosin Reservoir vehicle engines sputter and an authentic diesel generator causes the Firebase structure lights to flicker, and the M113 ACAV Recon vehicle in the Vietnam jungle makes real the sensation of rough travel within an un-airconditioned hulking steel shell. The team's research even led to ensuring that the Huey helicopter's machine gun, which jammed up often, was modified with an authentic peach can from meal rations to help the ammunition belt feed into the gun more smoothly.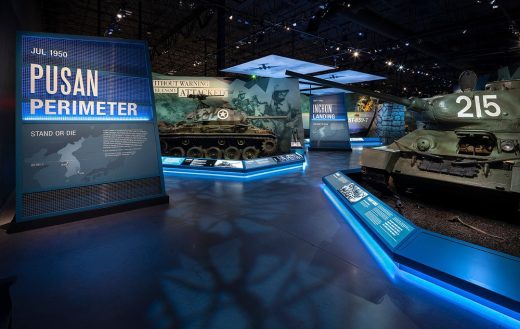 Puller Gallery in Wyoming, USA – Building Information
Client: National Museum of Military Vehicles
Year: May 2021
Concept & exhibition design and build: Roto
Lighting: Lightswitch
Theming: Brilliant Creative Fabrication
Figures: LifeFormations
About the National Museum of Military Vehicles
The National Museum of Military Vehicles was recognized by USA Today in 2020 as one of the 10 best new attractions in the U.S. The museum's mission is to honor the service and sacrifice of our veterans and their families. To educate the next generations about the history of American freedom. To preserve and share historic military vehicles.
About Roto
Roto is an interdisciplinary creative design agency offering planning, experience design, immersive media, interactive engineering, and custom fabrication for museums, brands, attractions, and architectural placemaking.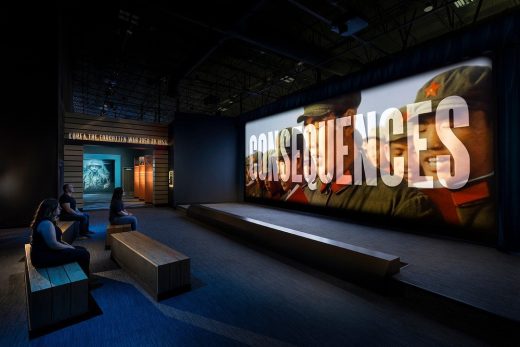 Photographer: Jay Rosenblatt Photography
Puller Gallery, Dubois Wyoming images / information received 261021 from v2com newswire
Location: Jackson, Wyoming, United States of America
Wyoming Architecture
Contemporary Wyoming Buildings
House of Fir, Jackson Hole
Design: kt814 architects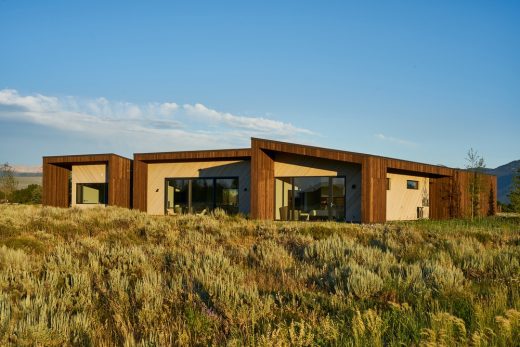 photograph : David Agnello
House of Fir in Jackson Hole
Butte Residence, Jackson
Design: Carney Logan Burke Architects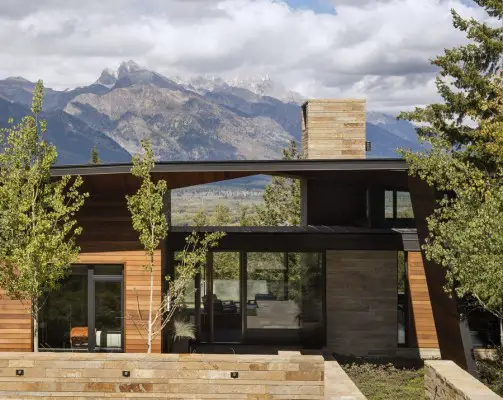 image Courtesy architecture office
Butte Residence
Casper College Wyoming – Installation
Design: Balmond Studio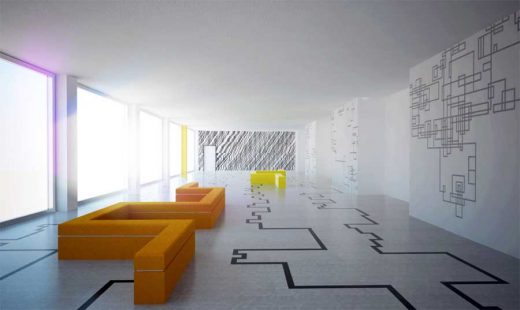 photo © 2011 Balmond Studio
Casper College Wyoming
Performing Arts Hall, Jackson
Design: Stephen Dynia Architects
Wyoming Performing Arts Hall
American Architecture
Lake Superior Weekend House, Minnesota by Julie Snow Architects
House in Columbia County, NY by Toshiko Mori Architect PLLC
UR22 Residence in Dallas, Texas by Vincent Snyder Architects
Comments / photos for the Puller Gallery, Dubois Wyoming design by Roto page welcome