New Orleans Houses Architects, Make It Right building, United States of America housing news
New Orleans Homes : Make It Right Designers + Images
Louisiana Housing Development following Hurricane Katrina design by Graftlab
post updated September 11, 2021 ; Aug 26, 2010
Make It Right House
Film about one of the "most sensational architectural projects in the US" – a home that floats in the event of flooding and is hurricane-proof. The TV clip focuses on actor Brad Pitt and his organization Make It Right that rebuilds disaster-stricken communities in New Orleans using the revolutionary construction techniques
http://en.jyskebank.tv/flash/Application.swf?v=0126346519861782-L2 – not working now, link checker 11 June 2016
Previously:
New Orleans Houses, Lower Ninth Ward – Designers + Images
Date built: 2008
Design: Graftlab with Brad Pitt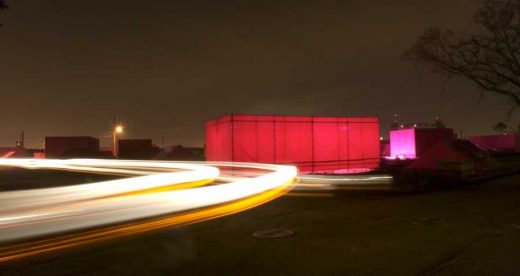 photograph : Mavis Yorks
Make It Right Housing
150 bright pink solar-powered and water-resistant houses
For homeless residents of New Orleans due to Hurricane Katrina in 2005.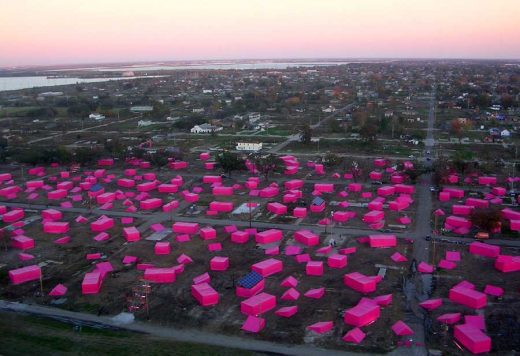 photograph : Megan Grant
Brad Pitt & his wife Angelina Jolie and their four children are residents of New Orleans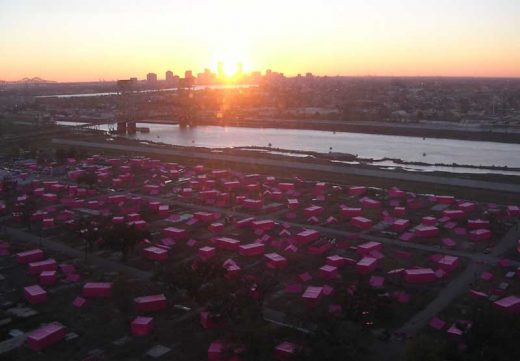 photo : Megan Grant
Graft – architecture practice based in Los Angeles
Pink House Images from Graftlab 1 April 2008
£2.5m
For charity Make It Right – run by Brad Pitt
Officially opened by former President Bill Clinton in March 2008
Previously Brad had worked with Frank Gehry on projects such as the Hove development, England


Stefan Beese
Information from Graftlab Mar 2008:
Make It Right : Housing In the Lower 9th Ward, New Orleans
Hurricane Katrina devastated New Orleans. The slow reaction to the initial emergency and to the ongoing crisis exposed troubling realities about the response capabilities of the American government when the citizens of our most culturally diverse city were in desperate need of help.
When Brad Pitt visited the Lower 9th Ward for the first time after the storm, he was shocked by what he saw: the remnants of people's lives strewn across the streets and an entire neighborhood torn apart and turned upside down. Pitt was even more disturbed by the lack of a clear plan to address the situation. Many were quietly saying there was no chance the Lower 9th Ward would ever be re-built.
In a series of community meetings, residents of the Lower 9th Ward told Pitt about the challenges their community faced, both before and after the storm. The rising cost of energy placed a strain on the low-income households of the neighborhood and residents expressed concern about worsening environmental conditions.
Their concerns have been validated by many scientists, who have concluded that climate change is increasing the frequency and strength of hurricanes, resulting in the erosion of wetlands and barrier islands that once protected the coast. The residents of the Lower 9th Ward told Pitt that while their terrible crisis had exposed their vulnerability, Katrina had also created an opportunity: to build something better than what had existed before.
Inspired by the courage and hope of the residents he met, Pitt resolved to do whatever he could to help them rebuild. Just as importantly, he wanted to help recreate and nurture the unique culture and spirit of the 9th Ward, which symbolizes the soul of New Orleans. He understood instinctively that a New Orleans rebuilt without the 9th Ward would never be whole.
He began by working with Global Green to sponsor an architecture competition aimed at generating ideas about how to rebuild sustainable. Pitt worked with local community leaders as well as experts from around the world to develop viable ideas for the Lower 9th Ward. That successful project inspired Pitt's new focus: Make It Right.

The Mission of Make It Right is clear: It is to be a catalyst for redevelopment of the Lower Ninth Ward, by building a neighborhood comprised of safe and healthy homes that are inspired by Cradle to Cradle thinking, with an emphasis on a high quality of design, while preserving the spirit of the community's culture. The mission is to accomplish this quickly, so that the first residents can begin returning to their homes in early 2008.
New Orleans Houses Make It Right : Architects involved with charity Make It Right




A BRIEF HISTORY OF THE LOWER 9TH WARD
By Douglas Brinkley; Author and Historian
The 9th Ward of New Orleans is one of the richest cultural communities in the country and was, until Hurricane Katrina in August, 2005, a crossroads of families, music and social interaction in New Orleans. As one community leader aptly described it recently, the 9th ward had an 'atmosphere of engagement' that featured time spent with one another in dialog, in celebration of the music, words and history that make the 9th Ward so special. Porches and stoops were important places to catch up with one another and talk about everyday life.
The 9th Ward is distinguished in many ways, not least the fact that more residents owned their homes than in any other part of the city. The population is majority African American, and their homes were built on land that was, in the Colonial Louisiana of the 19th century, plantation land and built and paid for in modern times, thanks to an industrious nature and commitment to independence.
The force of the water resulting from multiple levee breaks due to Hurricane Katrina did far more than flood thousands of homes-it forced houses and families off their foundations. Houses were smashed or thrown on top of cars or other houses as even the highest areas of the neighborhood were flooded. The 9th Ward sustained the worst flooding after the storm, and thousands of lives were disrupted – lives still in limbo, but not defeated.
What is today referred to as the Lower 9th Ward was so named after the industrial canal was dredged in the 1920's, cutting through the 9th Ward. The area below the canal became known as the Lower 9th Ward. The creation of the industrial canal resulted in development of land along it, providing steady work for many in the area.
When shipping became containerized, the demand for workers declined, which had a negative economic impact for the neighborhood. The Lower 9th Ward includes Jackson Barracks, first built in 1834 and currently being rebuilt after Katrina to once again serve as headquarters for the Louisiana National Guard.
The 9th Ward is no stranger to hardship or to hurricanes: the people of the 9th Ward survived Hurricane Betsy in 1965 and they will surely overcome this adversity as well.
The activism that has characterized this neighborhood since its inception is alive and well, with several community groups coming together to form a coalition to ensure progress and a return of the 9th Ward's culture and energy. Their vision – an attainable vision – is a rebuilt community complete with exceptional schools, quality of life and a robust local economy.
Cherokee Gives Back Foundation
Cherokee is committed to making the world a better place. As an investment firm specializing in the acquisition, remediation and sustainable redevelopment of contaminated real estate, we do this through each real estate project and through our philanthropic outreach program, Cherokee Gives Back.
Cherokee Gives Back reflects our strong commitment to nonprofit initiatives, community involvement and public service. These principles are more than philanthropic efforts—they are fundamental corporate imperatives. Cherokee Gives Back is active around the globe and is committed to implementing long-term sustainable solutions that positively impact issues such as health, education, poverty, orphan care and more. Since inception, Cherokee Gives Back has helped fund $25 million in nonprofit and community-based initiatives in the United States, Ethiopia, Rwanda, Romania, Russia, China, and India.
As an investment firm, Cherokee proactively builds partnerships that foster sustainable development and seeks out people and organizations that share its commitments. Sustainability is integral to the site planning, design and building development of our real estate projects. The firm implements solutions that address multiple problems by applying a whole-systems approach centered on upfront planning and teamwork in all phases of the development process. Cherokee works with communities to define and achieve sustainable outcomes, together creating better options for future generations.
MIR Camelback House, Lower 9th Ward, New Orleans, USA
2009-



picture from architect
MIR Camelback House
Donations
Make It Right, PO Box 58009, New Orleans, LA 70158
Contact: 888-647-6652
Hurricane Katrina Housing design : GRAFT
Location: New Orleans, Louisiana,USA
New Orleans Buildings
New Orleans Building Designs
New Orleans Building Developments – chronological list
Contemporary New Orleans Architecture – selection below:
Maison de la Luz
Design: EskewDumezRipple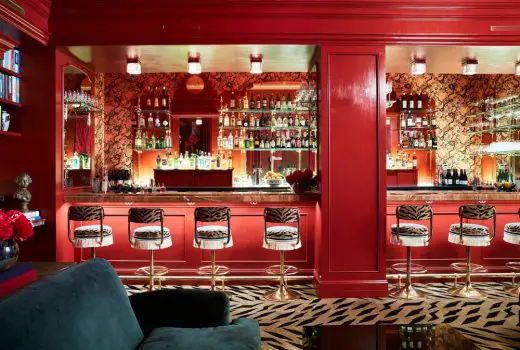 photograph : Stephen Kent Johnson
Maison de la Luz New Orleans
North Terminal – Louis Armstrong International Airport, New Orleans
Architects: LEO A DALY and Atkins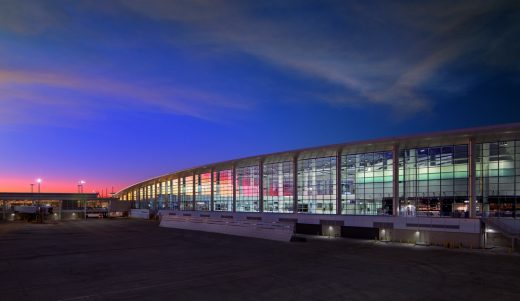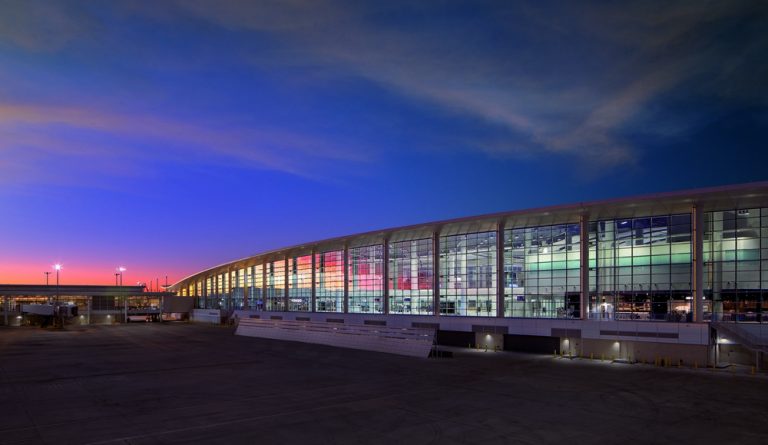 picture from architecture office
New Orleans International Airport Building
Architecture in USA
Contemporary Architecture in USA
American Architect Studios
Hurricane Katrina Housing designer – GRAFT architects
Buildings / photos for the New Orleans Architecture page welcome.
Website: www.makeitrightnola.org