Harvard GSD Wheelwright Prize Winner, Young Architects Contest 2019, Travelling Fellowship
Harvard GSD Wheelwright Prize 2019
Aleksandra Jaeschke: International competition for early-career architects to win traveling fellowship
May 13 + 12, 2019
Harvard Graduate School of Design Wheelwright Prize Winner in 2019
Location: Massachusetts, USA
Harvard Graduate School of Design Winner of 2019 Wheelwright Prize
Polish Architect Aleksandra Jaeschke Wins Harvard Graduate School of Design's 2019 Wheelwright Prize
$100,000 traveling fellowship to fund Jaeschke's research proposal UNDER WRAPS: Architecture and Culture of Greenhouses
Campus Urbis by architect Aleksandra Jaeschke: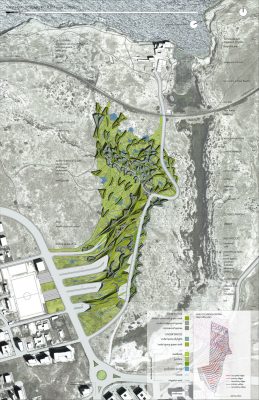 images courtesy of Courtesy of Harvard GSD
Cambridge, MA — Harvard University Graduate School of Design (Harvard GSD) is pleased to name Polishborn and U.S.-based architect Aleksandra Jaeschke the winner of the 2019 Wheelwright Prize, a $100,000 grant to support investigative approaches to contemporary architecture, with an emphasis on travel-based research. Jaeschke's winning proposal, UNDER WRAPS: Architecture and Culture of Greenhouses, aims to explore the culture and architecture of greenhouses around the world, focusing on the interactions between plants and humans across a spectrum of contexts and cultures, as well as the spatiality of horticultural operations.
Jaeschke was among three remarkable finalists selected from more than 145 applicants, hailing from 46 countries. The 2019 Wheelwright Prize jury commends finalists Maria Shéhérazade Giudici and Garrett Ricciardi for their promising research proposals and presentations.
Dome by architect Aleksandra Jaeschke: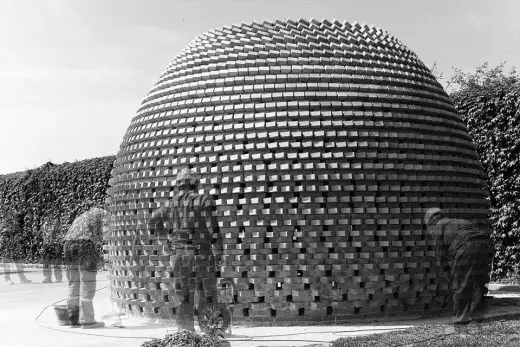 "With her pioneering work on greenhouses, Aleksandra Jaeschke reasserts that the field of architecture can and should continue to engage deeply with nature, with horticulture, and with ruralism and the countryside," says Mohsen Mostafavi, Dean and Alexander and Wiley Professor of Design, Harvard GSD. "As we applaud Aleksandra and look forward to her project, I also want to take this opportunity to congratulate the other two finalists, Maria Shéhérazade Giudici and Garrett Ricciardi, for their outstanding proposals, which made the decision about this year's award exceedingly challenging for the jury."
A graduate of Harvard GSD (Doctor of Design, 2018) and the Architectural Association in London (AA Diploma, 2005), Jaeschke is an architect licensed in Italy and an Assistant Professor of Architecture and Sustainable Design at the University of Texas at Austin. She was one of the 2014 Kosciuszko Foundation Fellows and will be the Meadows Foundation Centennial Fellow, at the Center for American Architecture and Design at the University of Texas at Austin, from September 2019 to August 2021. She previously taught at the Woodbury School of Architecture in Los Angeles.
I Ramarri by architect Aleksandra Jaeschke: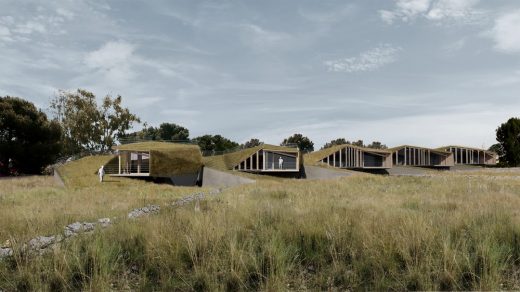 Jaeschke's interests range from mainstream discourses on sustainability and broader notions of ecology to cross-scalar integrative design strategies and the role of architects in transdisciplinary projects. Her Harvard GSD doctoral dissertation, Green Apparatus: Ecology of the American House According to Building Codes, investigated how building regulations coupled with green building technologies and incentives shape environmentally-driven design and environmental awareness.
While at Harvard GSD, she coordinated the project "Turtle Mountain Band of Chippewa Indians Housing Research and Prototype Design," exploring sustainability as a building-scale issue, and one of embodied energy, transportation, and sourcing of materials. She co-organized the 2016 Doctor of Design Conference "#decoding," which investigated the impact of codes in mapping of environments, demarcation of legal territories, and operational protocols of logistics and control of the built environment, highlighting the interconnections between design techniques, economic processes, and regulatory mechanisms.
Polish Architect Aleksandra Jaeschke: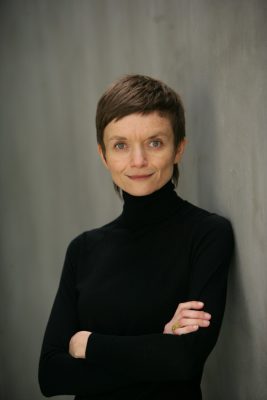 photo Courtesy of Harvard GSD
Jaeschke's Wheelwright proposal, UNDER WRAPS, stems from her fascination with the multifaceted nature of greenhouses and the very act of sharing a roof with plant life. Her goal is to investigate the impact of spatial arrangements and speculate about strategies for a more equitable "greenhouse ruralism" and an engaged "urban (horti)culture"—the former to empower farmers, and the latter to engage urban dwellers in the act of caring for plants, which she calls "our living substrate and the ultimate Other."
Lost Highway by architect Aleksandra Jaeschke: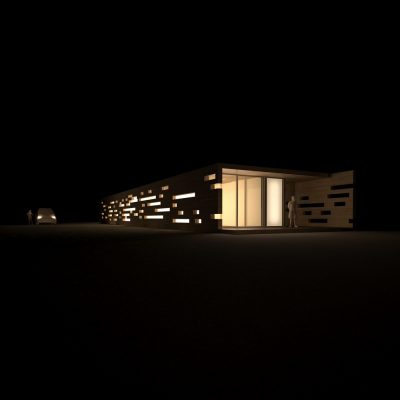 Jaeschke's intention is to spend extended periods of time in a number of regions with a high concentration of greenhouse agriculture and visit remarkable urban and rural greenhouses that are unique for their singular architecture, adaptive approach to technology, or extraordinary function. She will travel to the Netherlands, Spain, Israel, Morocco, Mexico, and South Korea, and will also visit significant sites in Canada, Malaysia, Taiwan, the United Kingdom, Switzerland, and Poland.
Her goal is to catalog and compare various greenhouse types, from farm-hoop houses to botanical conservatories; operations, from farming to hospitality; and locations, along a rural-urban transect. Jaeschke also hopes to use her travels to launch collaborative projects.
As with past Wheelwright winners, the $100,000 prize is intended to fund two years of Jaeschke's research travel.
Jaeschke previously practiced at AION, an architectural firm she co-founded and co-directed with Andrea Di Stefano. As part of AION, she managed numerous design workshops and contributed to various publications. She participated in the 27/37 Exhibition of Young Italian Architecture at the Italian Pavilion, Shanghai Expo 2010, and was part of the ARCHITEKTUR! conference series held at the MAXXI Museum in Rome in 2012. In 2013, AION held a solo exhibition, Eco-Machines, in the Wroclaw Museum of Architecture in Poland. In 2011, Jaeschke received the Europe 40 Under 40 Award conferred by the European Centre for Architecture, Art, Design & Urban Studies and Chicago Athenaeum.
Jaeschke follows 2018 Wheelwright Prize winner Aude-Line Dulière, whose Wheelwright project Crafted Images: Material Flows, Techniques, and Uses in Set Design Construction is in its travel-research phase.
Now in its seventh year as an open international competition, the Wheelwright Prize supports travel-based research initiatives proposed by extraordinary early-career architects. Previous winners have circled the globe, pursuing inquiries into a broad range of social, cultural, environmental, and technological issues.
The Wheelwright Prize originated at Harvard GSD in 1935 as the Arthur C. Wheelwright Traveling Fellowship, which was established to provide a Grand Tour experience to exceptional Harvard GSD graduates at a time when international travel was rare. In 2013 Harvard GSD opened the prize to early-career architects worldwide as a competition, with the goal of encouraging new forms of prolonged, hands-on research and cross-cultural engagement. The sole eligibility requirement is that applicants must have received a degree from a professionally accredited architecture program in the previous 15 years.
The 2019 Wheelwright Prize jury consisted of Tatiana Bilbao, Loreta Castro Reguera, K. Michael Hays, Eric Höweler, Erik L'Heureux (2015 Wheelwright Prize winner), Mohsen Mostafavi, and Megan Panzano. For extended juror biographies, visit wheelwrightprize.org.
Periscope by architect Aleksandra Jaeschke: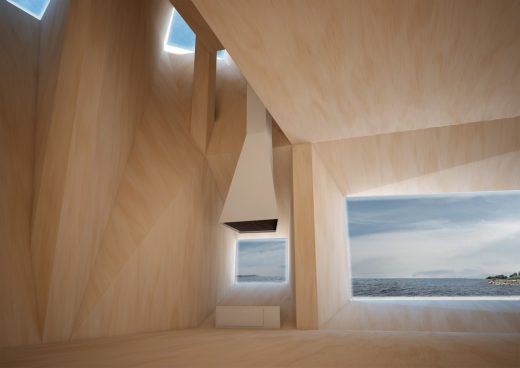 2019 Wheelwright Prize Finalists
The Wheelwright Prize jury commends the 2019 finalists for their outstanding applications: Maria Shéhérazade Giudici Wheelwright proposal: The Spring of our Discontent: Urban Space and Conflict in the Mediterranean City.
Giudici is the editor of AA Files and founder of Black Square, a collective engaged in research-bydesign since 2014. Black Square makes projects, installations, and books, and serves as an educational platform with a yearly summer workshop. Giudici is the coordinator of the History and Theory course at the School of Architecture of the Royal College of Art and a Diploma Unit Master at the Architectural Association, both in London.
She earned her PhD from Delft University in 2014; her theoretical research focuses on the construction of modern subjectivity, a topic she has explored in her writings and editorial projects—most recently, by co-editing with Pier Vittorio Aureli Rituals and Walls: The Architecture of Sacred Space (2016). With Black Square, Giudici pursues questions about the link between form, image, and use. The first installment of this research, Black Blocs (2017), was commissioned by the FRAC Centre-Orléans, and will be followed this year by How to Live in a Jungle, an experiment on the park as civic space exhibited at the Versailles Landscape Biennial.
In her Wheelwright proposal, Giudici writes: The contemporary city is often considered as a lowintensity landscape shaped by speculation; however, in the last decade this context has become again the scene of conflict, and nowhere more so than in those Mediterranean countries where a legacy of colonialism has come to its endgame in recent demonstrations.
Tahrir, Place des Martyrs, and Gezi Park are not only controversial symbols of social discontent but also places where the limits of modern city-making—formless, generic, scaleless—are revealed. The research will find new forms of design agency by rereading these radical moments of political debate and their effect on urban space.
Garrett Ricciardi Wheelwright proposal: Ground Tour: Material Commons and Architecture as a Limited Natural Resource
Ricciardi co-founded Formlessfinder in 2011 as an interdisciplinary practice combining research, writing, and design. Drawing from the disciplines of architecture, art, and engineering, the practice is focused on how the built environment can rethink its relationship to raw materials and natural resources. Ricciardi has been recognized internationally and received numerous design awards, including the AIA-NY New Practices award and a National Endowment for the Arts project grant, and he has been a finalist for the MOMA/PS1 Young Architects Program.
Ranging from residential and commercial projects to public pavilions and installations, Formlessfinder's work has been exhibited at institutions including the MAXXI in Rome, the Art Institute of Chicago, Design Miami, the 2017 Chicago Architecture Biennial, and the Museum of Modern Art in New York, and has published the book Formless Manifesto with Lars Muller and Storefront for Art and Architecture. Currently, Ricciardi is a Lecturer at UCLA UAD Ideas, and has taught numerous studios at Columbia University GSAPP (focused on the National Park System, land art, land use, remote architecture, infrastructure, and the American southwest) and at Parsons School for the Constructed Environment.
He holds a Master of Architecture from the Princeton University School of Architecture, where he was awarded the Suzanne Kolarik Underwood Prize for Design, and is a graduate of the Cooper Union for the Advancement of Science and Art (BFA) and the Whitney Museum of American Art Independent Study Program. Previously he has worked for the offices of Steven Holl Architects and has collaborated with James Carpenter Design Associates on many large-scale projects, including the recently completed St. Louis Arch Museum of Westward Expansion for the Gateway Arch National Park.
In his Wheelwright proposal, Ricciardi writes: Our MATERIAL COMMONS are in crisis. By traveling to their remote reserves, this proposal seeks to unpack the aggregation of economies, politics, spaces, and forms embedded in the relationship between architecture and natural resources. This reenvisioned grand tour begins from the ground downward by visiting the resource deposits themselves—lithium in Chile, sand in Malaysia, bauxite in Australia—and studying the embedded, often fragile, native geographies to understand the complex relationship between each, as well as three distinctly different architectural outputs: the architecture designed FOR extraction, the architecture made OF extraction, and the architecture enabled BY extraction.
Harvard Graduate School of Design Wheelwright Prize information received May 11, 2019
Harvard Graduate School of Design Wheelwright Prize
Harvard Graduate School of Design News
Harvard Graduate School of Design Veronica Rudge Green Prize in Urban Design
Location: Allston, Massachusetts, USA
Harvard University Buildings
Science and Engineering Complex, Allston, Massachusetts, USA
Design: Behnisch Architekten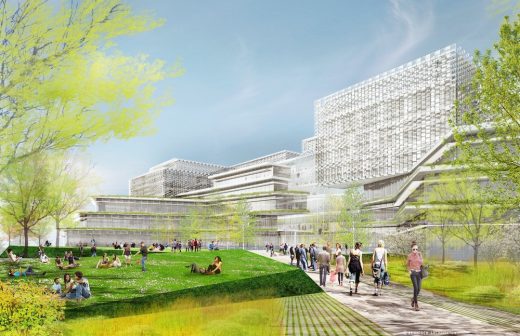 photo courtesy of architectsl
Harvard University Science and Engineering Complex
Harvard University Northwest Science Building, Massachusetts
Design: Skidmore Owings Merrill
Harvard University Northwest Science Building
Harvard University Graduate Housing design : Kyu Sung Woo Architects
Website: Tozzer Library at Harvard University
Harvard Graduate School of Design (GSD) in England
Frank Lloyd Wright house : Zimmerman House
Comments / photos for the Harvard Graduate School of Design Wheelwright Prize 2019 Winner, MA, USA page welcome
Website: Behnisch Architekten