DistrictHive Airbnb, Gorafe, Granada Building, New Spanish Housing Images, Architecture Design Project
DistrictHive Airbnb in Gorafe Granada
22 Dec 2021
Location: Gorafe, Granada, Andalusia, Spain
Design: Moho Arquitectos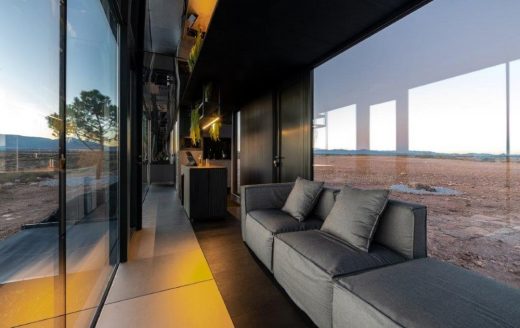 Photos © Gonzalo Botet
DistrictHive, the architectural project born to change the rules of the game
• This capsule hotel (podtel) offers a new concept of experiential luxury tourism, pushing boundaries through architecture
• An international team of architects, designers and engineers have collaborated in its execution
• The first DistrictHive module is located in the desert of Gorafe (Granada) and can be rented through its website, Booking and Airbnb.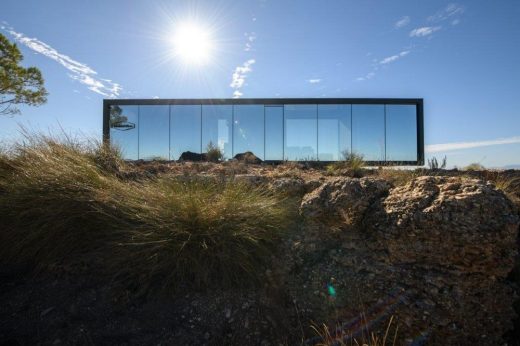 DistrictHive Airbnb
Architecture as a way to transformation; as a tool to change pre-established standards and to seek a constant and increasingly intelligent improvement in the way in which we interact with our environment. This is the key and the true commitment of the DistrictHive® project from its purely architectural and constructive approach. Something that, at first glance, may sound simple but, as its creators confess, is enormously complex at all levels.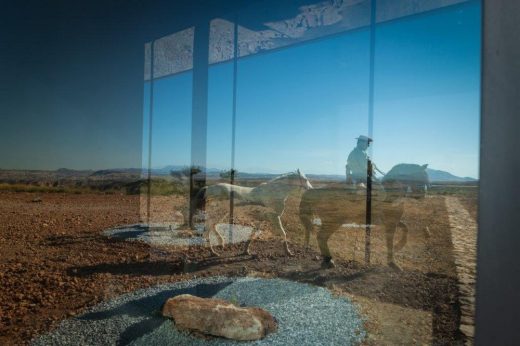 "Challenges are our thing, we love to face the impossible and make a difference by making what nobody thinks is feasible," says Priyesh Patel, CEO of the Portugal-based company Districthive LDA, promoter and creator of the first 100% autonomous and self-sufficient podtel (capsule hotel), which has already conquered the world from its location in the desert of Gorafe (Granada).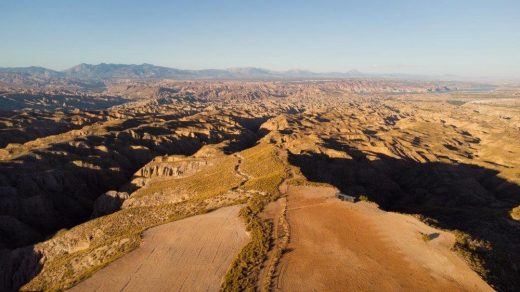 "And undertaking a project of this magnitude and with this basis entails," he continues, "an enormous responsibility. Especially when what you are looking for is to completely change the concept of luxury tourism that we had until now and put the real focus on the enjoyment of the environment, the unique, wild and beautiful landscape that nature offers us, but respecting it to the maximum, connecting with it." "We have achieved this through two of the most powerful tools there are: architecture and technology. So we have sought out and involved here the best professionals in their field."
DistrictHive is, therefore, a multidisciplinary, multifaceted project, born out of the cooperation and work between international teams, led by the Spanish firm MOHO Arquitectos. Carlos Abadía, founding partner of the studio and architect in charge of the project, explains that DistrictHive has been designed as a landscape and energy capturing device. "It is a capsule that draws from the surrounding environment, nature and climate. It is a living space focused on sustainable tourism that puts us in front of nature, helping us to contemplate the beauty and magic of climatic events."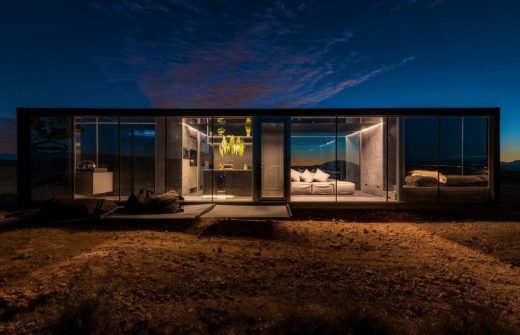 Industrialized and design construction
The podtel is a fully industrialized construction that is offered finished, transported to the site and in a few hours is ready to be used. It does not touch the ground on which it sits, has no foundations and does not require any type of piping, plumbing or sanitation. The support system developed has 6 legs that, like a spaceship landed on Mars, rest on the ground.
At ground level, the building is a small module of 35m2 divided into several spaces: a bathroom, a kitchen-living-dining room, a bedroom (a double bed and a hidden double bed), multifunctional modular closets and shelves, and a small and necessary installation room where all the technical equipment is kept. The podtel also has an open terrace for stargazing. In addition, all the furniture, storage spaces, walls and finishes, have been made with maximum detail and care so that the final result was design, in the pursue of an intentional image of luxury and warmth. The interior design has been carefully designed by the German studio Novono.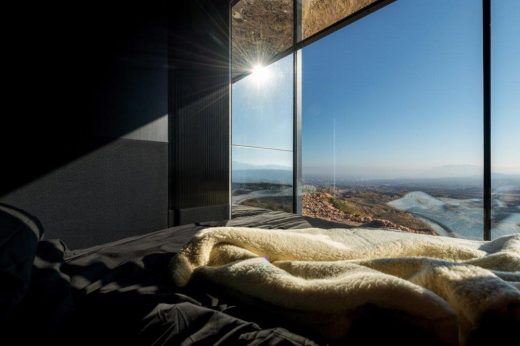 The entire DistrictHive construction process was carried out in the workshop using dry construction solutions, for which it was extremely important to detail each of the components that make up the project with millimetric precision. "This has been the biggest challenge for us. Normally architecture allows for certain tolerances, but in this type of construction there can be no deviations," explains Abadía, who goes on to say that "a project as small as this one involves great complexities that must be solved without losing sight of the quality of the projected design.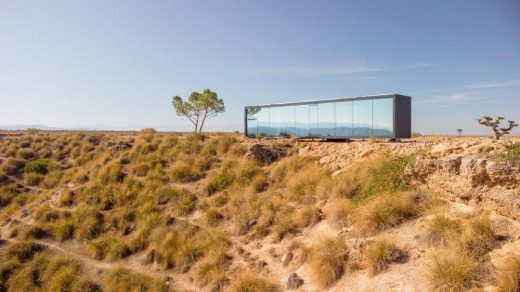 This way of working is a little different from the professional practice carried out in our office and when the rules of the game change, small resistances appear, but the key, as always, is to adapt and enjoy the way". And he highlights, on the other hand, one of the great advantages of this type of industrialized buildings and that is that "they have they can be replicated. Once you have made the first one and have detected possible points of improvement, you have a product to enter the market with much shorter execution times and an optimization of all the construction processes".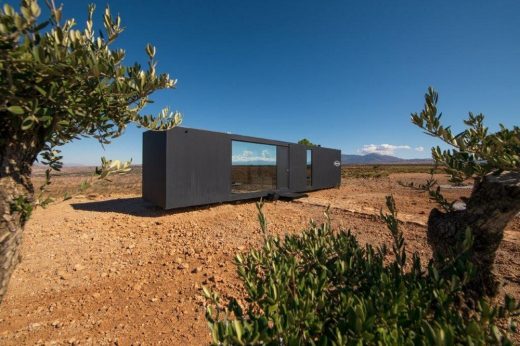 And it is precisely because of this that the Gorafe podtel is intended to be the first of many others that will continue to be installed in different remote and beautiful places on the planet to form what Priyesh Patel has already called the "Podtel Colony". "This is an innovative global project that has only just begun and also offers the possibility of being replicated to be sold to private developers, hotels or other types of investors," adds the CEO of the project.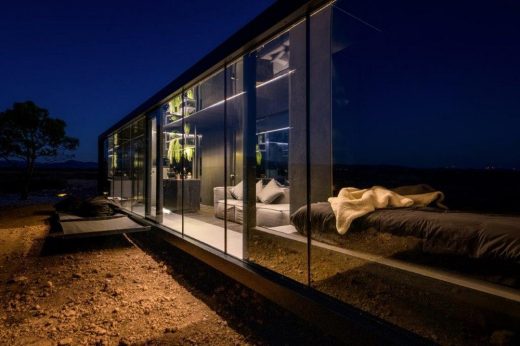 Sustainability and self-sufficiency
Sustainability and self-sufficiency. Two of the other premises listed in the needs program of this avant-garde project, and also achieved. DistrictHive has become the first 100% self-sufficient and sustainable module that values nature by accessing it without leaving a trace. The impact on the territory is zero at an environmental level since no resources of the site are consumed. Once removed, the location would remain in the same state as it was before.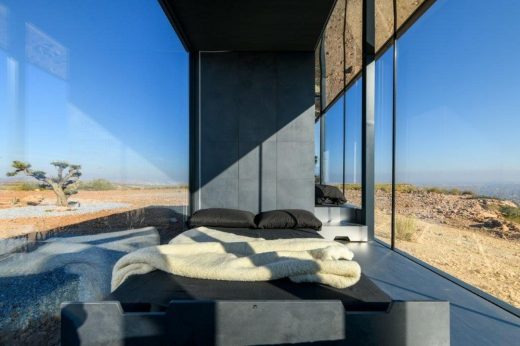 This eco-hotel is capable of generating its own water from ambient humidity and air, its own electricity from solar energy, has its own sewage management by transforming waste into ashes, and gray water is filtered through two filtering processes so that the water serves as irrigation water. The total autonomy of the module makes common and complementary services unnecessary, thus optimizing resources and guaranteeing a reduction in the carbon footprint.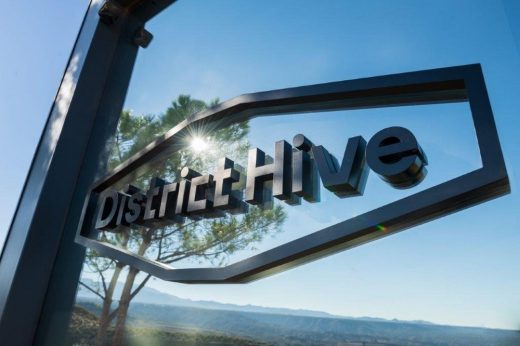 And all this is possible, as Abadía comments, "thanks to the technological contribution, which allows us to do it completely offgrid. But, in addition, the use of high-performance materials has been focused on generating the most sustainable and comfortable construction possible, guaranteeing continuous insulation, insulating glass, ventilated facades… The technical requirements to include all the technological devices and material thicknesses in such small spaces, where every centimeter counts, imply a very precise work. So much so that, during the process, we thought a lot about the process followed to develop vehicles".
Likewise, the architect also highlights the harmonious interaction of all the international teams (designers, interior designers and engineers) that have collaborated and worked to make DistrictHive see the light of day after years of work. "We have formed a great team of professionals from Portugal, Amsterdam, Germany, the UK and Spain and we have all been involved in the development of the project down to the smallest detail.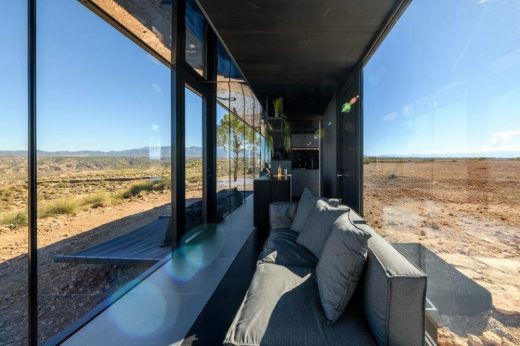 During the process we have been solving all the incidences together, generating a lot of collective and specific knowledge. This has been the key to incorporate the different disciplines and competencies to the development". And he ends by saying how much MOHO Architects has gained during the process. "Making DistrcitHive has taught us new ways of working, managing, thinking and solving. We have learned how from small things we can change the rules of the game, how we can act in a very positive way in the natural environment and generate synergies; how from architecture we can improve and help in the search for new models that guarantee an intelligent use of the surrounding environments and natural resources. We are at a key moment in which future developments have to ask themselves many of the questions that we have asked ourselves in this project to be able to respond with a committed architecture, with conscience, that somehow tries to modestly imitate nature while taking advantage of everything it gives us".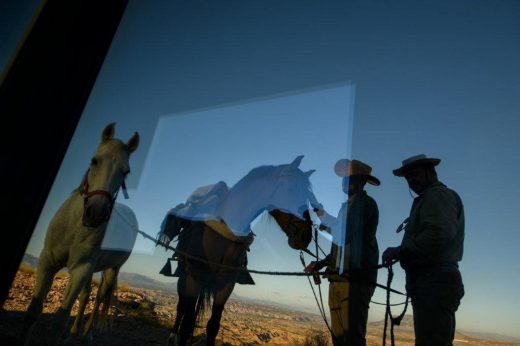 "Creating a self-sufficient, sustainable and transportable project that is also a good teaching resource has been a precious adventure," he concludes.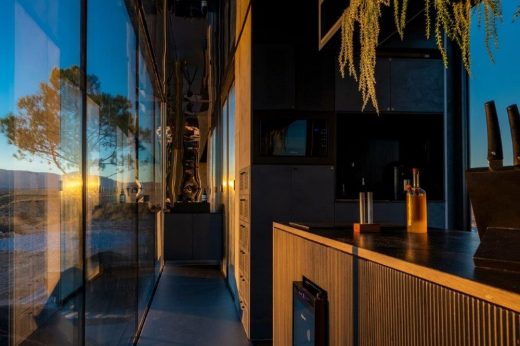 DistrictHive Airbnb, Gorafe Granada – Building Information
Architects: Moho Arquitectos
Project: DistrictHive in Gorafe, Granada
Year of completion: 2021
Constructed area: 35 sqm
IP, Lead, Design, Software and Technical Engineering: DistrictHive, PT
Construction, Site, Licensing and Technical Integrations: Moho Architects, ES
Interior Architecture: Novono, DE
Software, APP and Full Stack Engineering: Infowijs, NL
Investors: Prometheus International, PT
3D & Rendering: Prometheus International, MU
Brand Schema: IWantDesign, UK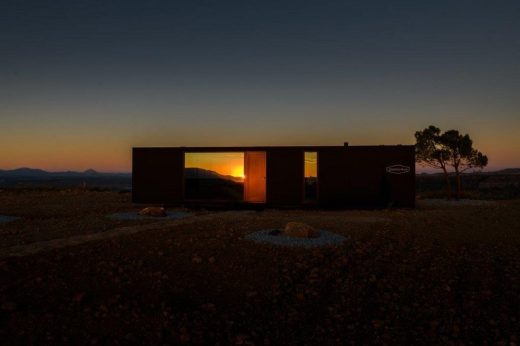 Photography © Gonzalo Botet
Live the DistrictHive experience!
Rentals at www.districthive.com, Booking and Airbnb.
DistrictHive Airbnb, Gorafe Granada images / information received 221221
Location: Gorafe, Granada, Spain
Granada Property
Another Granada building on e-architect:
The Desert House, Guadix, Andalusia
Design: OFIS arhitekti and AKT II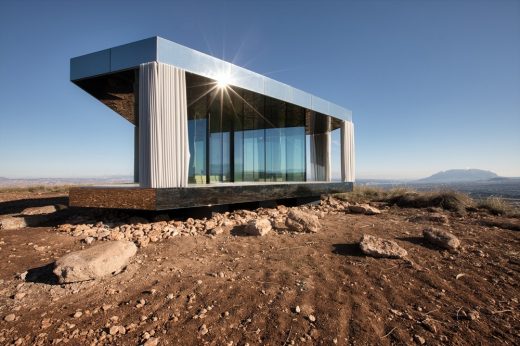 photo © Gonzalo Botet
La Casa del Desierto in Granada
Museo de al Memoria de Andalucía
Granada Architecture Walking Tours
Architecture in Spain
Spanish Architecture Designs – chronological list
NIU N70
Design: Fran Silvestre Arquitectos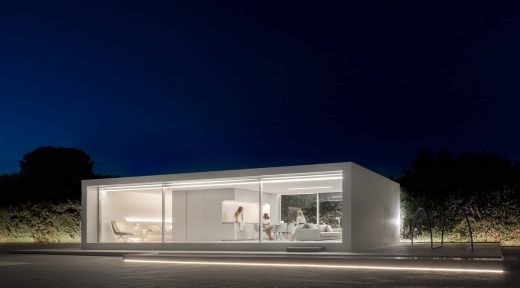 photo : Fernando Guerra
NIU N70 Spain
New Palace of Justice in Córdoba
Design: Mecanoo architecten + Ayesa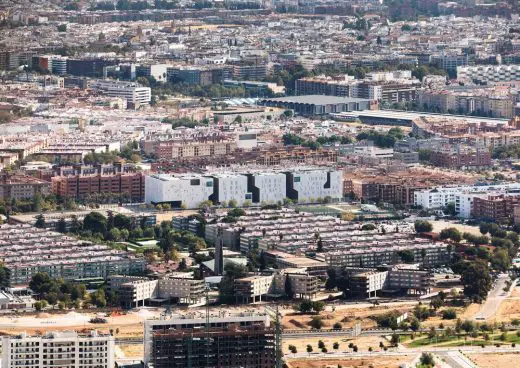 photo © Fernando Alda
New Palace of Justice in Córdoba
Cordoba Architecture Tour: Exclusive Guided Walks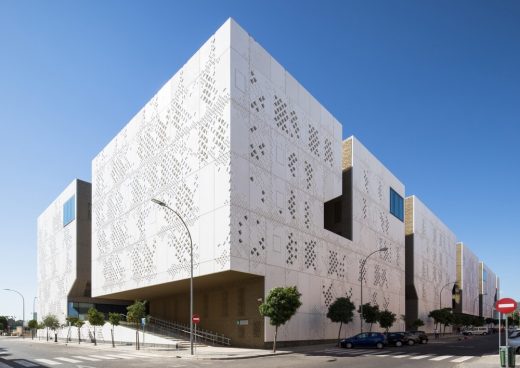 photo © Fernando Alda
Cordoba Architecture Tours: Andalusia Walking Guide by e-architect
The Quarry House: Mountain Climbing, Valencia, eastern Spain
Design: Ramón Esteve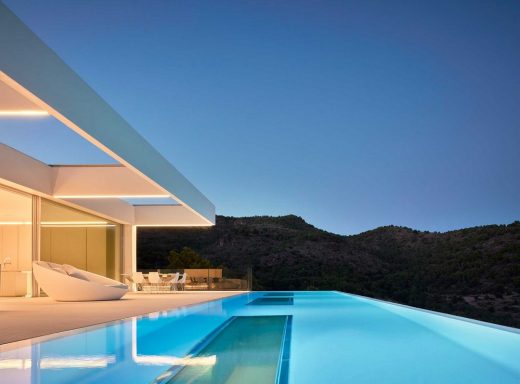 photo : Mariela Apollonio
The Quarry House in Valencia
Comments / photos for DistrictHive Airbnb, Granada page welcome