Seattle Convention Center Summit Building, Washington Architecture Design Photos, 900 Pine Street Campus
Seattle Convention Center Summit Building, Washington
February 4, 2023
LMN Architects Celebrates The Completion Of The Seattle Convention Center Summit Building
Design: LMN Architects
Location: 900 Pine Street, Seattle, WA 98101, USA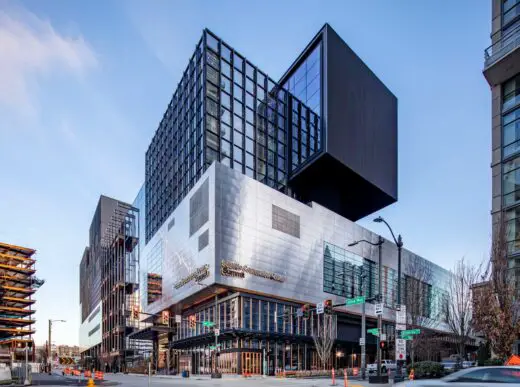 Photos by Adam Hunter/LMN Architects
The Addition Nearly Doubles The Capacity Of The Convention Center And Represents The First Substantial Expansion Since 2001. The Project Is The First Vertical Convention Center In North America
Seattle Convention Center Summit Building, WA
Seattle, Washington – LMN Architects is pleased to celebrate the completion of the Seattle Convention Center Summit building. The Summit building and the original Arch building, one and a half blocks away, create a campus built to usher in the future of meetings and conventions. Designed to serve visitors and the community, the project's success is as much about how it engages the city as what happens inside.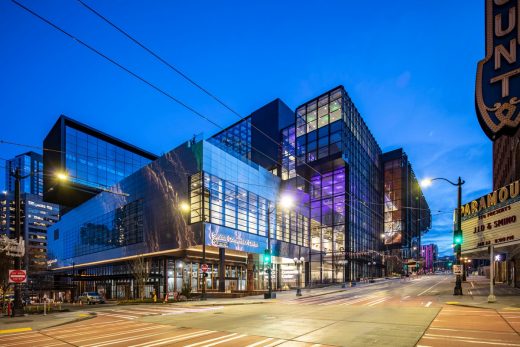 The 1.5-million-square-foot, $2 billion Summit building, Seattle Convention Center's addition, occupies four city blocks in the heart of Seattle's urban core. Located at the crossroads between many of Seattle's densest neighborhoods and framing four of its most prominent street corridors, the project marks a transformative moment in the history of downtown Seattle. The event spaces are stacked vertically to integrate into the relatively compact urban footprint, positioning it within walking distance to a variety of hotels, retail spaces, and Pike Place Market.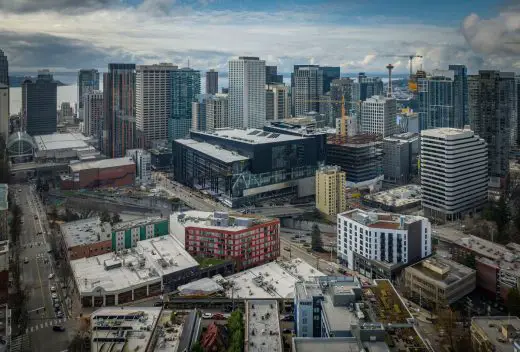 Leonardo da Costa, Principal, LMN Architects, comments: "The demand for increased density and tall, more efficient buildings is making a mark on urban centers around the world. With its striking architecture and multiple levels, the Seattle Convention Center Summit offers a sense of excitement and innovation that enlivens Seattle's skyline. The venue is designed to be a contemporary emblem for the future of urban meetings and events, contemplating how people interact in today's world and creating a space where people can experience the culture of Seattle's distinctive urban core."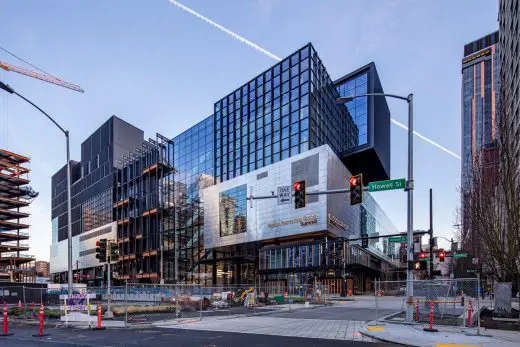 The project represents a significant shift in the events industry model. The vertical convention center organization produces a seamless and engaging atmosphere for different event types. From one single large event or conference to multiple smaller simultaneous meetings, the variety of meeting, event and public spaces feel connected and integrated, offering diverse environments – formal and informal, quiet and animated, planned and spontaneous. The project also includes two mixed-use co-development towers, a 540,000 sf office tower under construction, an approximately 400-unit residential tower (in future plans), 36,000 sf of retail spaces distributed around the street frontages, and 16,000 sf of public open space. Both towers rise over podiums with street-level retail and public-facing uses located above the convention center's below-grade loading docks.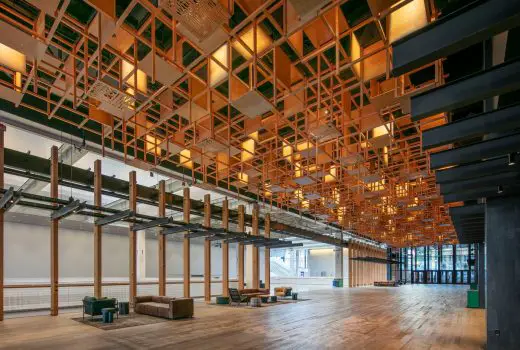 The convention center's program is distributed across six levels of event spaces, including two exhibit halls stacked one above and one below-grade. Every event space incorporates natural daylight, and the six levels are connected vertically through two large atria. Visual connectivity between event floors and individual areas of the building helps orient attendees as they navigate the various levels through dramatic vertical spaces. Multiple at-grade entries connect to a registration level between the two exhibit halls. Above are two meeting room levels and an industry-leading 58,000 sf ballroom.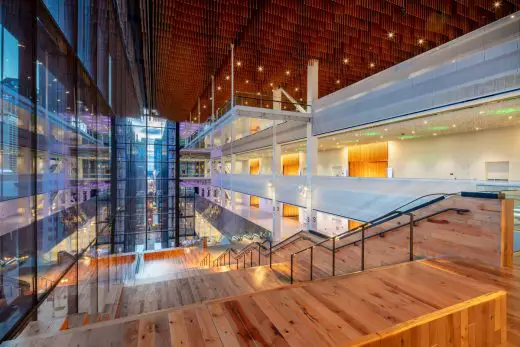 A glass-enclosed atrium stair along Pine Street positions the interior circulation patterns along the edge of the building, offering dramatic west-facing views of the Pike Place Market and Puget Sound and broadcasting the energy of the interior events. A street level plaza at the corner of 9th Ave and Pine Street collects the activities of residents and visitors linking to a publicly accessible retail market. Exterior terraces designed to accommodate a variety of activities overlook iconic views of the surrounding urban environment.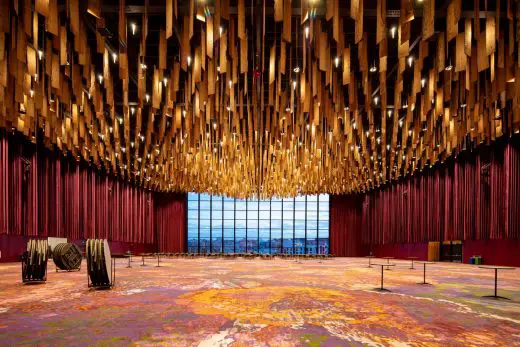 Lori Naig, Principal, LMN Architects, comments: "The Summit building has many unique interior spaces with materials that interpret the forest floor and tree canopy shadows, and social gathering spaces embellished with the warmth of wood, crafted metal detailing, and vibrant color accents. Wood and wood products are prominently featured throughout the interior of the building, from intricately crafted light fixtures to the design of several feature ceilings, there are unique wood elements to experience in numerous locations throughout the project."
The interior spaces feature a unique array of sustainable, local, and regional materials. The rich, neutral color palette incorporating wood, natural stone, blackened hot rolled steel, terrazzo, and light-reflecting surfaces creates a distinctive Pacific Northwest character while allowing the unique colors and materials associated with each event to stand out. Distinctive uses of wood, including use of salvaged wood-some from an old building demolished on site and some "wormwood" salvaged from log booms-are featured throughout the building.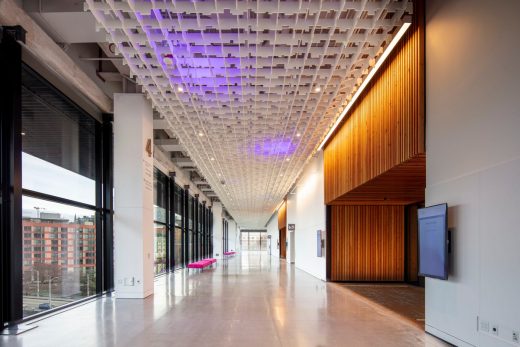 A robust public art program, a continuation of the Arch program, highlights the range and diversity of local artists in the Pacific Northwest, and incorporates the perspectives of the various communities that contribute to Seattle's distinct culture. These public artworks are integrated into the building exterior and public spaces along each street frontage, welcoming visitors at the main entrances and activating interior lobbies. The program commissioned over 20 artists, many debuting their first permanent public artwork. The team took hand-crafted artworks, originally created in various media, and adapted them to seamlessly integrate with the architectural elements while also ensuring they could serve practical purposes such as structural, functional doors or air-intake screens.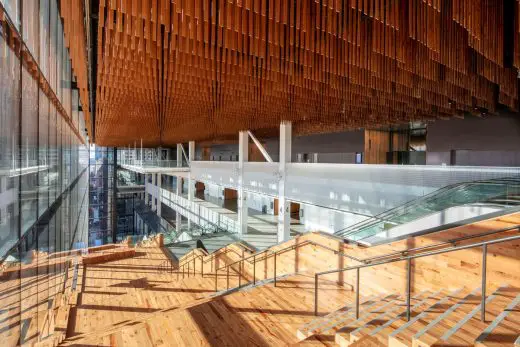 Extensive exterior glazing make strong connections between inside and outside, where the enclosure functions as a 2-way frame, showcasing the interior events and the exterior experiences. The building and the city are deeply intertwined. The urban experience becomes the backdrop for events happening inside the building and the events inside the building become part of the urban experience.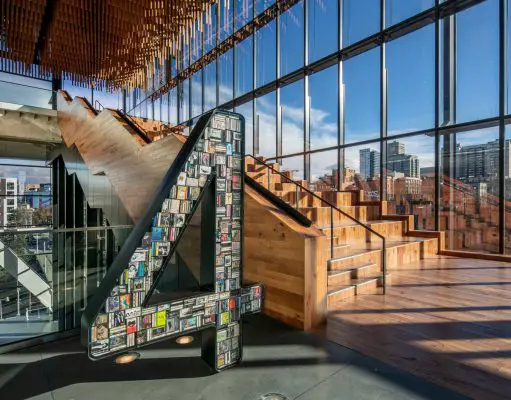 Summit is projected to achieve LEED Gold certification, having used environmentally friendly design elements during the construction and planning to do likewise in its operations. These include using sustainably sourced, recycled materials throughout the building, such as plant-based acoustic ceiling tiles and bio-based fabric panels. The rooftop incorporates solar panels that will improve the building's energy performance by 30% over the baseline rating, and a rainwater harvesting system will reduce irrigation usage by a projected 89%.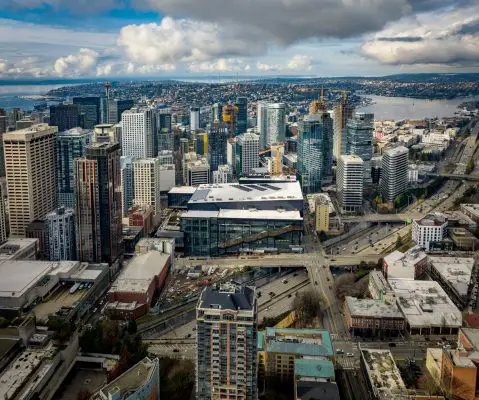 This addition reflects the Center's ongoing commitment to the surrounding community with a $93 million benefits package to enhance the lives of area residents via affordable public housing, public art and open spaces, and improvements to the pedestrian, bicycle, and transit infrastructure. Approximately $40 million of the investment package was devoted to the creation and preservation of affordable housing units, a legacy initiative that carried over from the Center's board of directors in their civic mission to have a positive impact on the community while constructing Arch. While planning Summit, the convention center's board of directors established a goal of awarding $80 million in work scopes to minority- and women-owned businesses. Thus far, nearly $150 million in work scopes have been awarded to these businesses. With the opening of Summit, the additional generated business will have far-reaching economic impact via meeting attendee spending at area businesses, restaurants, and hotels. More like urban infrastructure than a single building, the project elevates the quality of the urban experience with welcoming community places and experiences in its lobby and surrounding sidewalks, both formal and informal, creating a focus of civic life and identity.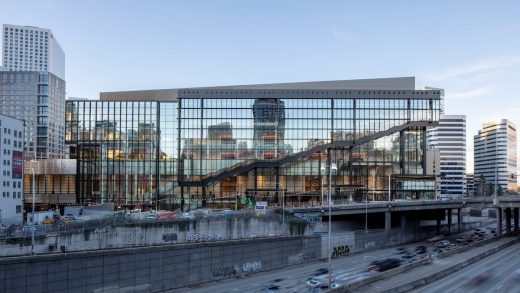 Mark Reddington, Partner, LMN Architects, comments: "The project demonstrates a holistic urban approach for how a convention center contributes to making a high-performance urban core serving the entire community. By creating a welcoming and more equitable space in the city, the benefits to the local community of the new Summit building go significantly beyond the building's footprint.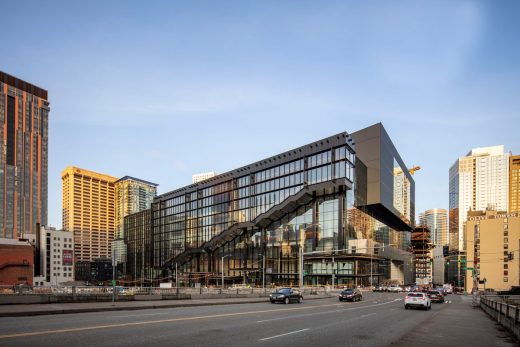 The project serves as an economic driver, attracting visitors from the local community and beyond. It enriches the neighborhood and catalyzes additional urban development by providing a mix of uses, including office space, retail, and housing. More like urban infrastructure than a single building, the project elevates the quality of the urban experience with welcoming community places and experiences, both formal and informal, creating a focus of civic life and identity."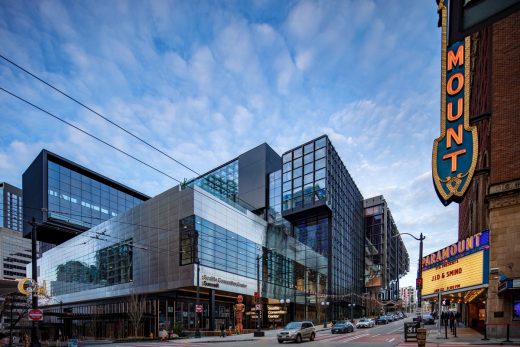 LMN Architects was the recipient of the 2016 AIA National Architecture Firm Award and is widely recognized for its design of projects that support smart, sustainable cities. The firm has successfully completed more than 700 projects across North America, including the double LEED Platinum Vancouver Convention Centre West in Vancouver, Canada; Tobin Center for the Performing Arts in San Antonio, Texas; Seattle Asian Art Museum in Seattle, Washington and the Mukilteo Multimodal Ferry Terminal in Mukilteo, Washington. The firm's ongoing dedication to communities at all scales is underscored by its design approach, creating environments that elevate the social experience.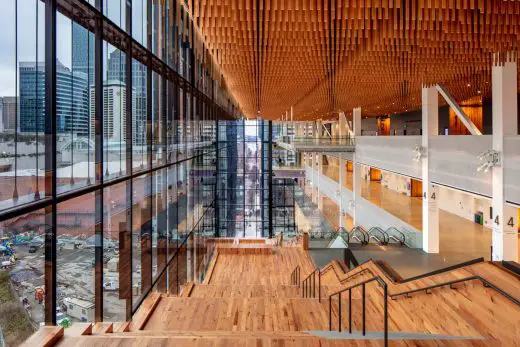 Seattle Convention Center Summit Building, USA – Development Information
Architecture/Interiors: LMN Architects – https://lmnarchitects.com/
Project Title:
Seattle Convention Center Summit Building
Location:
900 Pine Street
Seattle, WA 98101
Client:
Seattle Convention Center
Design Years:
2015-2018.
Construction Years:
2018-2023.
Major Exterior Materials:
Curtain wall, metal panels (aluminum, stainless steel, art integrated panels), cast in place concrete, wood deck, photovoltaic panels, and basalt.
Major Interior Materials:
Terrazzo, carpet and polished concrete floors, gypsum wallboards, salvaged wood, madrone wood, Douglas Fir, perforated metal ceilings, and recycled PET ceilings.
Structure:
Steel columns and beams, long span trusses, concrete sheer walls and buckling-restrained braces.
Program:
Exhibition Hall, Flex Hall, meeting rooms, ballroom, main lobby with registration hall, outdoor event space, retail spaces.
Site Area:
205,700 SFT (19,110 s.m.).
Floor Area:
1.5 million SFT (139,355 s.m.).
Building Height:
233 FT (71 m.).
Number of Floors:
6.
Project Images
Photography Credit:
Adam Hunter/LMN Architects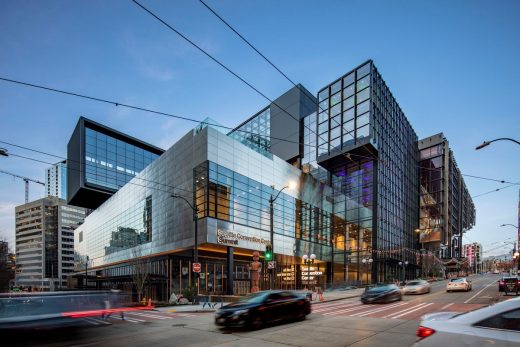 Project Credits
Architect:
LMN Architects
801 Second Avenue, Suite 501
Seattle, Washington 98104
In Association with:
Graham Baba Architects
Scharrer AD
Rolluda Architects
Tiscareno Associates
Development Manager:
Pine Street Group L.L.C.
Landscape Architect:
Gustafson Guthrie Nichol
Programming:
Conventional Wisdom Corp.
Operations:
Buckley Christison Inc.
Cost:
Rider Levett Bucknall
Civil Engineer:
Magnusson Klemencic Associates
In Association with:
LPD Engineering
Concord Engineering
Green Earth Operations
Structural Engineer:
Magnusson Klemencic Associates
In Association with:
Carla Keel Group
Lund Opsahl
Mechanical Electrical Plumbing:
Arup
In Association with:
McCleskey Consulting
SN Consulting
FSI Consulting
Lighting Design:
HLB Lighting Design
A-V, Security, Telecom, Acoustics:
Shen Milsom & Wilke
Code Consulting:
Pielow Consulting
Accessibility/ADA Consulting:
PCNA Consulting Group
Vertical Transportation:
Syska Hennessy Group
Envelope:
Morrison Hershfield
In Association with:
McClintock Facades
RDWI Consulting Engineers
Food Service:
Ricca Design Studios
Signage Design:
Studio Matthews
Sustainability:
RWDI
Hardware:
Adams Consulting
GC/CM:
Clark/Lewis (joint venture)
Enhanced Commissioning:
Engineering Economics, Inc.
Parking Consulting:
Graelic
Wind Analysis:
RWDI Consulting
Organic Waste Management:
Lerch Bates
Public Artists:
Art Consultant Cath Brunner
Art Consultant Margery Aronson
Artist Christian Moeller
Artist Sheila Klein
Artist team Chris Jordan and Kenji Stoll
Artist Lauren Iida
Artist Claire Cowie
Artist Ryan! Feddersen
Artist Romson Regarde Bustillo
Artist Maikoiyo Alley-Barnes
Artist Kate Clark
Artist Satpreet Kahlon
Artist Ulises Mariscal
Artist Maki Tamura
Artist Robert Hardgrave
Artist Andrea Wilbur-Sigo
Artist Malynn Foster
Artist Danielle Morsette
Artist Jennifer Wood
Artist Kimberly Deriana
Artist Cathy McClure
Artist Joseph Steininger
Artist Kate Ericson
Artist Mel Ziegler
Artist Garth Edwards
Artist Maren Hassinger
Artist Virginia Paquette
Artist Susan Point
Artist Dyan Rey
LMN Architects
LMN Architects Seattle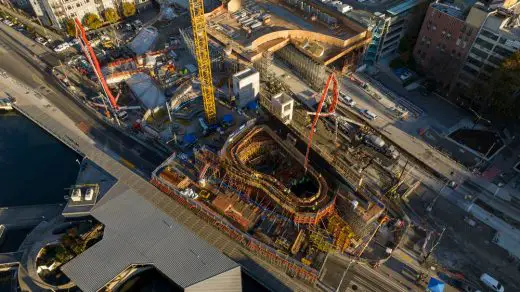 Seattle Aquarium Ocean Pavilion, Washington, United States of America images / information received 030223 from LMN Architects
Location: Seattle, Washington State, USA
Seattle Property
Seattle Architecture Designs – chronological list
VAVA House
Design: Fivedot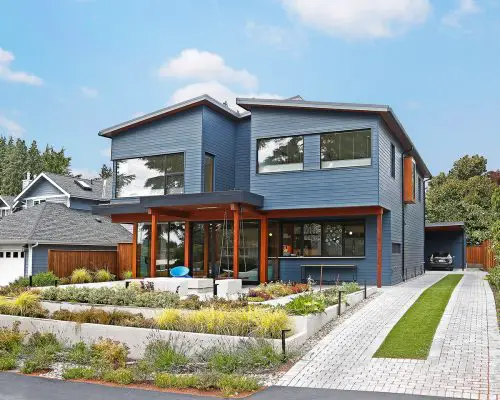 photo : Mark Woods
VAVA House Seattle
The Wyss Family Container Residence on Mercer Island
Design: Paul Michael Davis Architects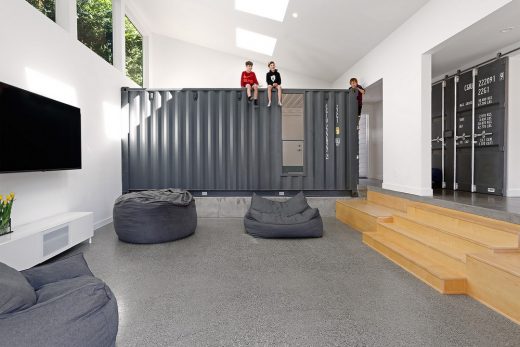 photo : Mark Woods
Mercer Island House
Cliff House, Gig Harbor, Washington
Design: Scott Allen, Olson Sundberg Kunding Allen (OSKA) Architects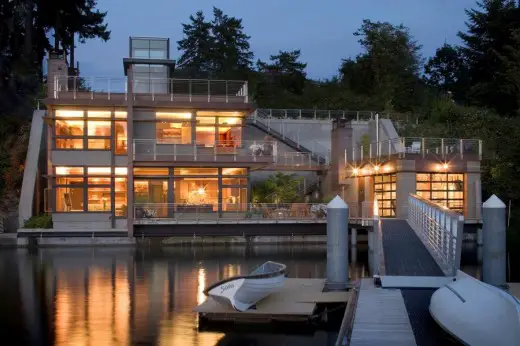 photo : Tim Bies Photography
Cliff House Washington Residence
Modern Oasis, Medina, Eastside, King County, Washington, USA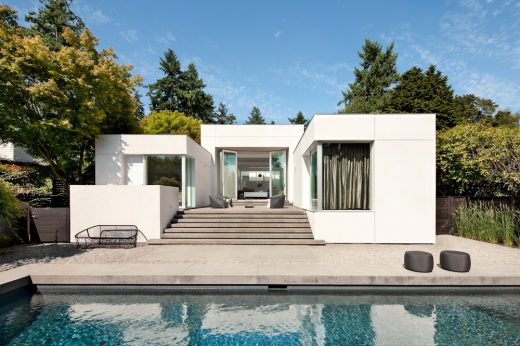 photo : Lara Swimmer
Washington house by SkB Architects
Seattle Architecture
New Seattle Architectural Designs – a recent selection from e-architect below:
Alton Wines, Peppers Bridge Road, Walla Walla, WA
Design: goCstudio Architects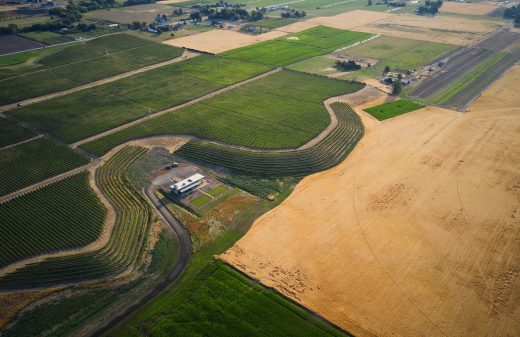 photo : Kevin Scott
Alton Wines, Walla Walla, Washington
Des Moines Marina Steps, Des Moines, Seattle, Washington State, USA
Design: Skylab Architects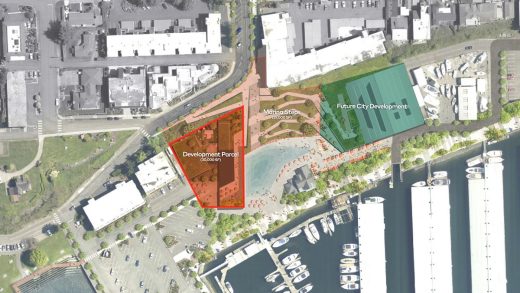 image courtesy of architects practice
Des Moines Marina Steps in Seattle
Seattle Buildings – Selection
Seattle Architect Offices – WA architectural studio firm listing on e-architect
Washington Architecture
Washington Architectural Designs
Washington Architecture
USA Architecture Designs – chronological list
Comments / photos for the Seattle Convention Center Summit Building, Washington design by LMN Architects page welcome