Hydro Ness Inverness Building Photos, HydroNI, Archimedes screws, Highland Council News
Hydro Ness, Inverness Building
9 June 2022
Location: River Ness, Inverness, Scotland
Design: HydroNI and P Bradley & Company with Les Hutt Architect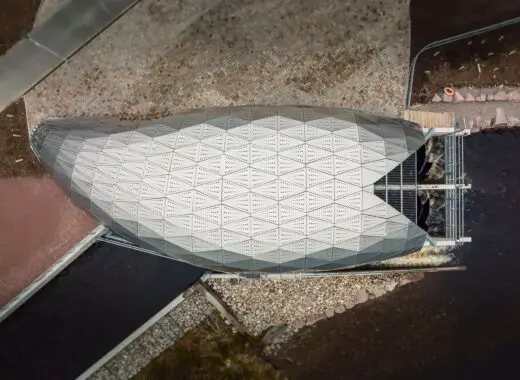 photo © The Highland Council
Photos below by Keith Hunter Photography
Hydro Ness, Inverness Building News
Hydro Ness is a £2.67m self-financing project for The Highland Council in Inverness. The project was designed and constructed by a partnership including British Hydropower Association member HydroNI and P Bradley & Company. The design and build team were supported by Les Hutt Architect and specialist sub-contractors including Moore Concrete, Hasson Engineering Solutions, Hasson Structural Engineers, James Wright Electrical & Mechanical and specialist feature lighting by The Tech Guys.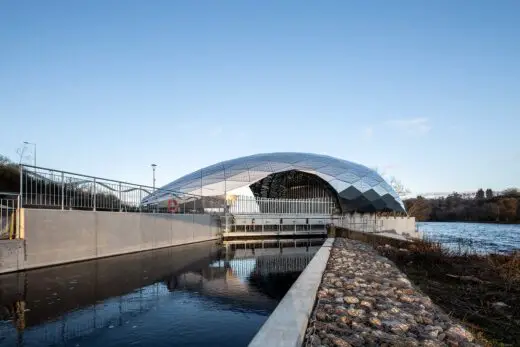 This hydroelectric scheme and interactive visitor experience on the River Ness include twin 3.05-meter diameter Archimedes screws, supplied by Spaans, capable of producing 92kW of power which is conveyed to the Leisure Centre via 900 meters of underground cable.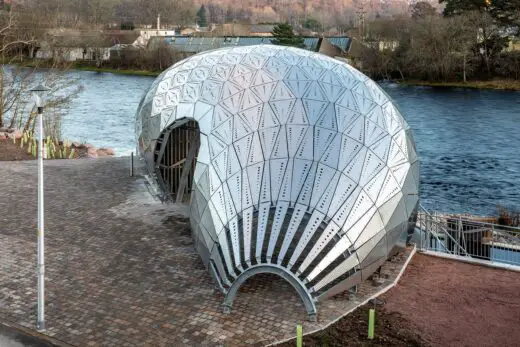 The Hydro Ness will provide a multitude of benefits to Inverness City and the wider Highland region, including but not limited to:
Carbon savings of 142,000kg CO2e per annum that will help the Council meet ambitious Climate and Ecological Emergency targets;
Generating and supplying ~50% of the electricity demand to Inverness Leisure Centre – one of the highest consuming buildings in Highland Council's estate;
Further protecting the Council from future energy price increases, providing long-term financial stability;
Developing an innovative structure with complimentary interpretive content and landscaping that will be fully accessible by the public and serve to enhance the visitor experience;
Providing a hub for STEM learning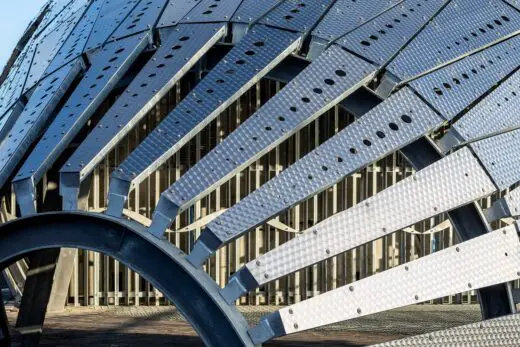 Hydro Ness uses simple, effective and proven engineering that works with nature, rather than against, it to create renewable energy. By harnessing the natural power of the river to create energy the scheme won't negatively impact the natural environment; utilising Archimedes screw technology to ensure salmon habitat are protected and can navigate the river without risk of harm (this will be demonstrated through a connected fish counter).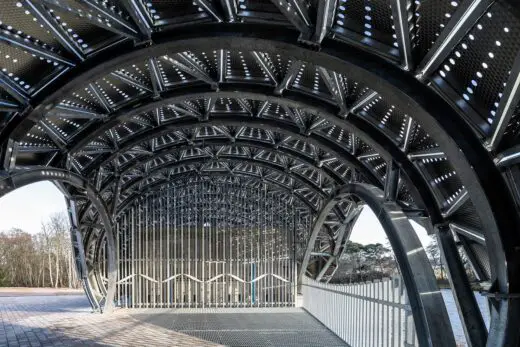 Whilst the Hydro Ness will have a vitally important functional purpose, the stainless-steel envelope and the unique history of the site and river presents a unique opportunity to attract, educate and inspire a wide range of visitors. Located adjacent to a popular core active travel route, the site is likely to experience high footfall and as such requires strong supporting materials to help promote key themes and associated messaging – this will serve to strengthen the visitor experience. Interpretation will be presented in the form of high quality, robust and fully bespoke boarding's with further messaging being accessed via QR codes.
Visitors will be encouraged to access the QR content through a BYOD (Bring Your Own Device) approach, allowing a truly individual visitor experience. Furthermore, this allows content to be refreshed over time to reflect the changing landscapes around the key themes and presents an opportunity to articulate or highlight projects and interventions relating to Highland Council and our key partners.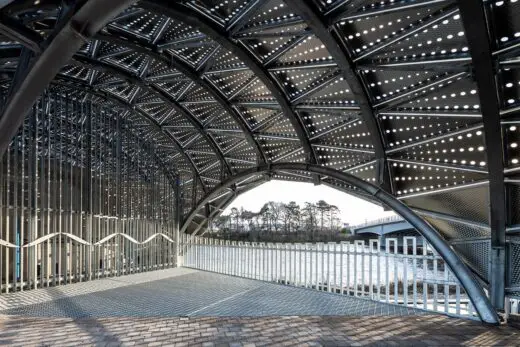 HydroNI decided to use modular construction where possible in order to minimise the on site construction programme.  Moore Concrete were engaged to complete design of how precast concrete could be used to achieve the flow channels and turbine house.  Retaining walls, culvert sections and panels were used to create a modular design which was assembled on site.  To ensure coordination of the insitu and precast elements, Moore Concrete also assumed responsibility for the detailed design of insitu works.  The precast elements were cast with a 40% GGBS mix which reduced the embodied carbon of these elements by approximately 35% from a typical Ordinary Portland Cement mix.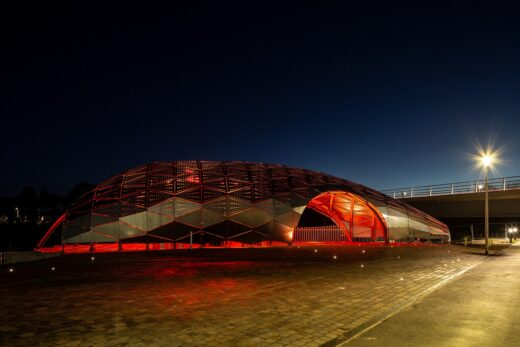 3D modelling of the elements during the design stage was vital to minimise clashes and careful coordination with Hasson Engineering Solutions, (structural steelwork designer) ensured that the numerous modular pieces of precast concrete, insitu concrete, structural steel and feature roof panels were successfully installed in place.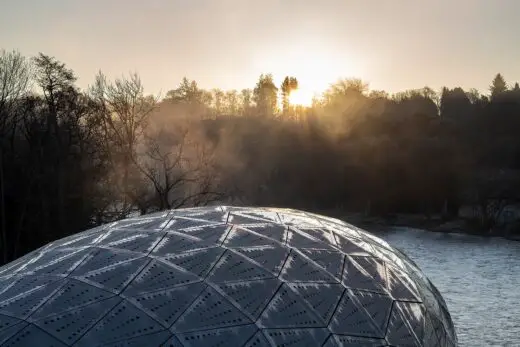 Translating the complicated faceted concept of the shell into reality was the key challenge for the designer Hasson Engineering Services and the fabricators, M Hasson & Sons. Design proposals were reviewed with HES and the architect to realise a design consisting of 395 different panels and thousands of holes that was practical to fabricate and safe to erect on the riverside site, while fulfilling the original design.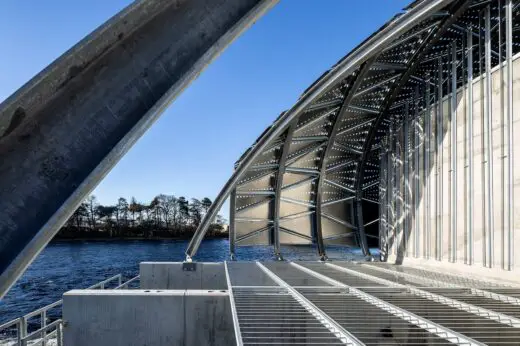 Parametric modelling and use of a fully defined BIM database were central to the successful development of the canopy, allowing details to be reviewed by everyone in the project team, whilst ensuring that rework and waste of resources were minimised.  Ultimately, a system was developed which attempted to utilise utilised the multitude of unique cladding panels both structurally, and architecturally.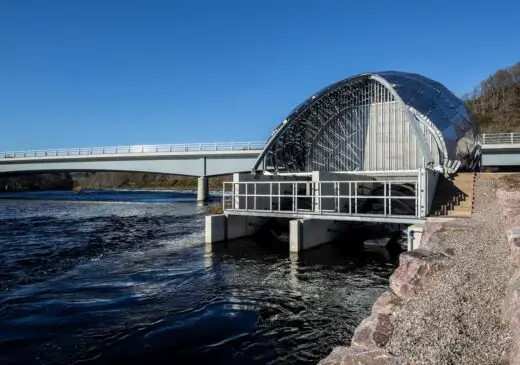 From the outset, the canopy design sought to recognise and respect the privilege of its location along the beautiful banks of the iconic River Ness.  The creation of what is hoped to be seen as a striking, but worthy design, in so sensitive an environment, was a considerable challenge.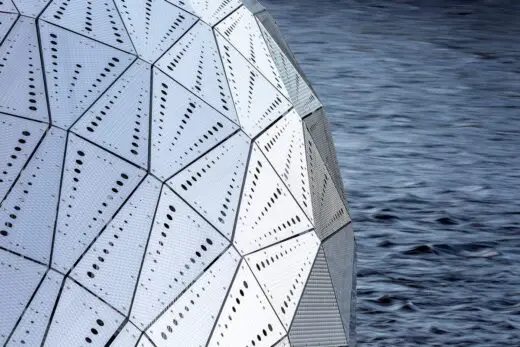 Improved planting and landscaping of the surrounding area will celebrate the unique nature of the Highlands and improve a neglected area of the river. The Highlands environment is diverse and beautiful, and the River Ness is celebrated for providing habitats to a wide range of biodiversity. The scheme will celebrate the unique environments in Highland which supports a wide variety of plant, animals and other species. The interpretive content on site will explore the species native to Highland and celebrate the community projects ongoing across Highland to boost the regions biodiversity and inspire people to get involved.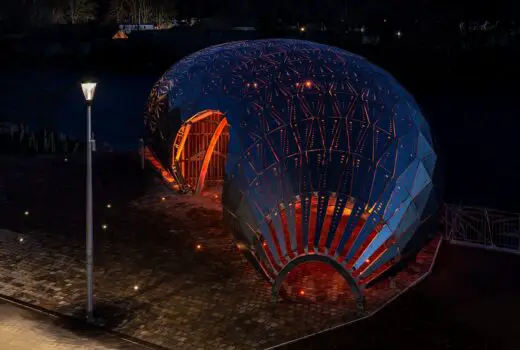 This is a flagship project for sustainability which is utilising historical infrastructure from a disused hydro scheme (dating back to 1929). This intervention is a long-term investment for the organisation and the asset itself will last well over 50 years. In addition, the site itself will act as a hub for STEM learning – showing young STEM enthusiasts a practical example of green engineering that can help contribute to a better Highland.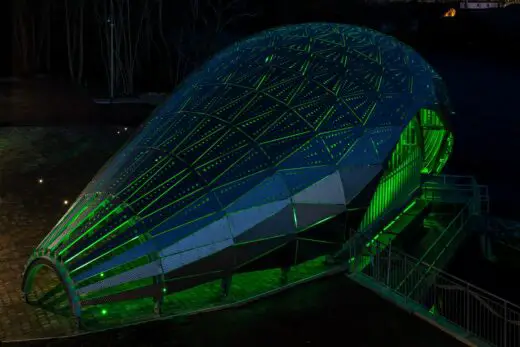 www.keithhunterphotography.com
Hydro Ness, Inverness building design images / information from HydroNI / Les Hutt Architect / Keith Hunter Photography
Address: Inverness, IV2 4RB, Scotland, UK
Inverness Building Developments
Inverness Building Designs
Inverness Architecture : main page with key projects + current news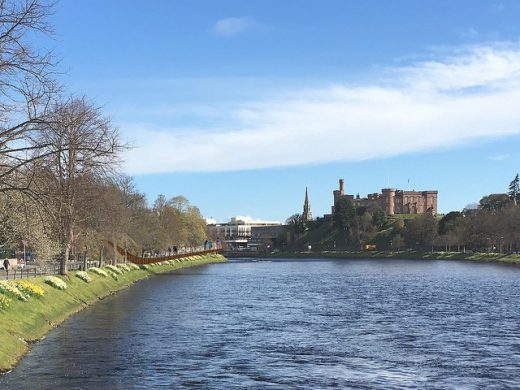 The Gathering Place on River Ness, image from architects
Inverness Creative Academy
Design: LDN Architects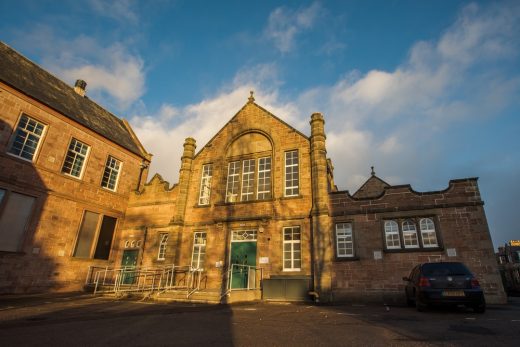 image courtesy of architecture office
Inverness Creative Academy Arts Hub building
Inverness Justice Centre Building News
Design: Reiach and Hall, Architects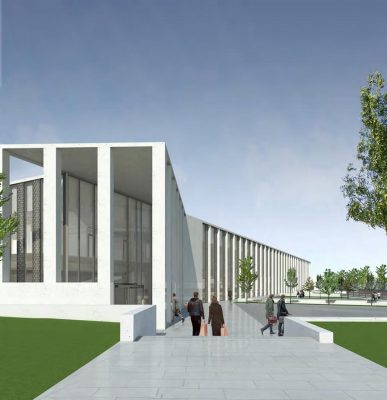 image courtesy of architects
Inverness Justice Centre Building News
Centre for Health Science
Architects: Keppie Design / Bennetts Associates
Centre Health Science Inverness
Scotland's Housing Expo – new Inverness Housing
Design: Cadell2 – Masterplan Architects ; various architects
Highland Housing Fair
Scottish Natural Heritage HQ Building
Architect: Keppie Design
Scottish Natural Heritage
Website: Wasps Inverness Creative Academy
Scottish Architecture News
Scottish Architecture Designs – chronological list
Comments / photos for the Hydro Ness, Inverness building design news page welcome