FAV 2018 Pavilion, French public building, Languedoc Roussillon architecture images
FAV 2018 Festival des Architectures Vives, France:
SENcity Theme: Pavilion in Montpellier, Southern France: New French Architecture Projects
10 Apr 2018
FAV 2018 News
The thirteenth edition of the Festival des Architectures Vives. This year the them is 'SENcity':
The pavilion will be open from Wednesday, June 6 to Sunday, June 17, 2018, from 9h to 19h at the CCI – St Côme in Montpellier
The facilities will be open from June 12 to 17, 2018, from 9h to 19h (from 14h to 19h on the 12th) in Montpellier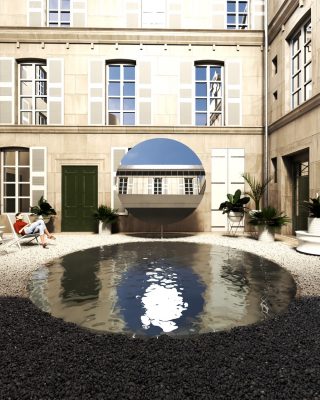 2018 Festival des Architectures Vives News
The aim of the Festival des Architectures Vives is to raise public awareness of the broad field of architecture. It focuses not only on highlighting the work of a younger generation of architects, landscape architects, urban planners, but also on discovering unexpected urban territories.
Two goals are set. On the one hand, to open to the visitors, during the festival, diverse and emblematic heritage sites. On the other hand, thanks to the intervention of the teams, present a work specific to each place and reveal an intimate relationship between a contemporary architecture and a heritage site.
Under the theme "SENcity", 10 teams as well as a visiting university, the School of Architecture of the University of Genoa, will realize a facility in the heart of downtown Montpellier.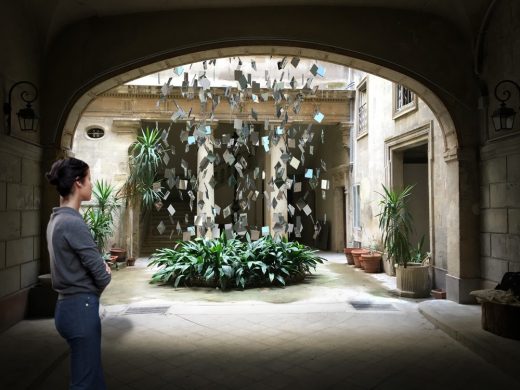 – 1week1project – Axel of Stampa, Sylvain Macaux. Valeria Tellez Niemeyer and Natalia Fuentes
Paris // France / Santiago de Chile // Chile
– Judith Busson Taridec, François Cattoni, Camille Jeanblanc and Yoan Brazy
Paris // France / Lille // France
– Mailys Meyer, Camille Vannier
Paris, France
– Miguel Angel Lopez Carro and Alberto Vallejo Puntero
Berlin // Germany
– Louis Caux and Margaux Limon
Vanves // France
– Ken Lee and Ioannis Kamaretsos
Berlin // Germany
– Arthur Biasse, Clementine Rachet, Paul Gard-Baholet and Pauline Le Biez
Paris, France
– Aude-Lise Garcia, Jordan Llanos and Valentin Sanbardy
Montpellier // France
– (HEXA) Gones – Anaïs Cornu, Logan Rainon and Mylène Serra
Lyon, France
– Floating fantasy – Noel Picaper and Hugo Bertrand
Strasbourg // France / Paris // France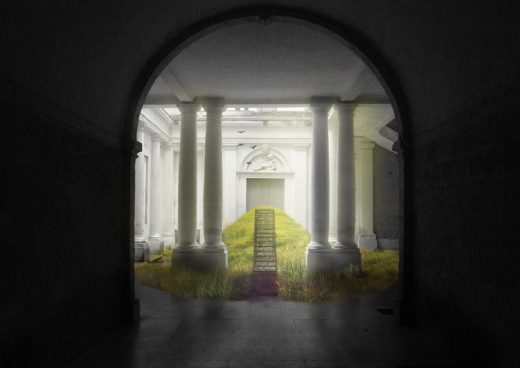 Festival des Architectures Vives
[email protected]
www.festivaldesarchitecturesvives.com
4 rue des Trésoriers de la Bourse
34000 Montpellier
t : +33 (0)4 67 92 51 17
18 Nov 2017
L'université invitée du FAV 2018
Call for Submissions for the 13th edition of the Festival des Architectures Vives, taking place each year in Montpellier, France. The deadline for application is the 1st of December.
The 13th edition will take place from the 12th till 17th of June 2018 in the historical part of the city, and this year's theme is SENcity.
FAV2015 Un dixieme de printemps Margaux-Rodot, Michel-Martin & Benoit-Tastet: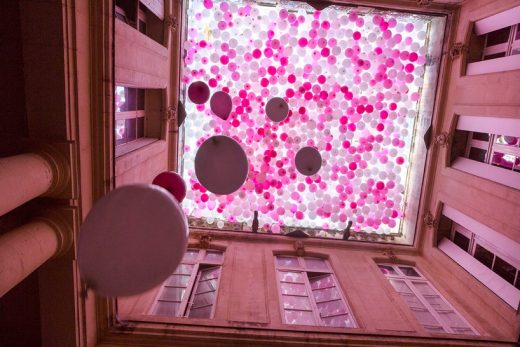 Photos © photoarchitecture.com
Theme of FAV 2018 : SENcity
KAAU
The Knowledge Alliance for Advanced Urbanism (KAAU) project – SENcity is part of a European research program called "Knowledge Alliances". It aims to activate the knowledge triangle defined by Europe, involving the teaching, research and business sectors. The KAAU consortium is composed of three universities, IAAC Barcelona – Spain / UNIGE Genes – Italy / ENSA Montpellier / 6 companies working on the management of computer data, the realization of applications to support the management of the city, tools for analysis and optimization of geo-localized data, and finally on connected urban furniture: INatlas – Spain / MCRIT – Spain / Technilum – France / Useful Simple Projects – Great Britain / DARTS – Italy / Santa & Cole – Spain.
Also involved are 2 cultural social actors, ACTAR, Barcelona and the Festival des Architectures Vives in Montpellier working on cultural dissemination.
This consortium is working on the impact of new technologies on the city, town planning, architecture, both in its design, practice and even governance.
Thus the FAV 2018 edition will bring the closing event of the KAAU and will be in its field of research through the SENcity theme.
www.ka-au.net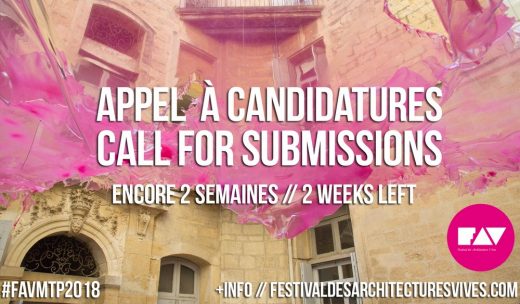 SENcity
SENcity questions the massive contribution of new technologies and their impact on the city by taking into account the new modes of management, governance and constitution of contemporary cities.
Cities use more and more technologies to make them more efficient in energy management, as well as in transport, but also in order to offer better services to citizens. They become living laboratories where it is possible to experiment with new devices. The increasing availability of data related to the implementation of multiple sensors and flows creates new opportunities; not only in monitoring but also in the way we draw, think and live the city.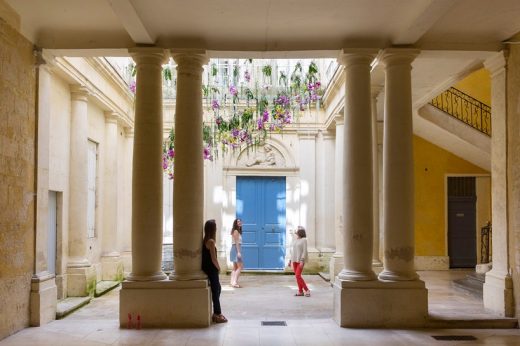 Thus what is today called "smart city" seems to be a necessary reflection to regulate the city of tomorrow. But the fundamental question is not to make cities "smart", because this would mean that some are not, but rather to raise the level of exchanges, networks, energy efficiency, access to Culture, health and education for all. The city is smart not because it is technological, it is intelligent if it is able to increase its level of services to citizens and re-examine the modalities of its own governance, thanks to new technologies. Through this it is the question of Living Together in a contemporary metropolis that is posed. To do this, we must experiment with innovative urban devices. The stakes of the public space, spaces of meetings are at the heart of the concerns. It becomes more sensitive, more humane and more conducive to exchanges and encounters. The "big data" thus comes to the service of the inhabitants and citizens, repositioning the man at the center of the subject.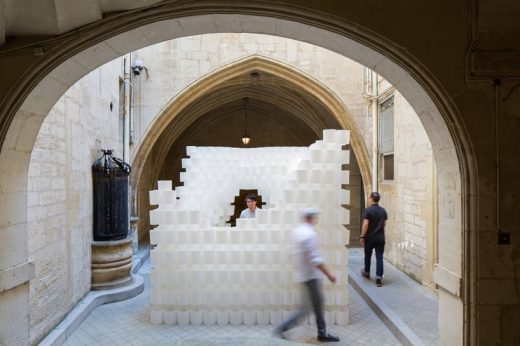 Thus SENcity is indeed this city which plays between the SENsor (sensors) of the city to constitute a city SENsible. As an additional layer, certainly informative, it opens fields for a new sensitivity.
It is a question of capturing the challenges of the contemporary city which has become a real laboratory and of imagining ephemeral installations capable of exploring these notions. Real courtyards, the courtyards of mansions in which ephemeral installations take place offer a framework conducive to experiments. Again, the festival will aim to demonstrate that ephemeral architectures, by modifying the perception and the uses of the courses, are capable of awakening a sleeping heritage and reinscribing it in its contemporaneity. This edition of the Festival des Architectures Vives will offer informative and interactive installations open to citizens and demonstrating innovation.
Information in French regarding the theme can be found here:
http://festivaldesarchitecturesvives.com/Thematique-2018
Information about submissions, and submission files downloads:
http://festivaldesarchitecturesvives.com/Candidature-2018
Detailed information about the sites chosen for the 13th edition of FAV:
http://festivaldesarchitecturesvives.com/Cours-hotels-particuliers-Montpellier
Festival des Architectures Vive 2018 images / information received from Festival des Architectures Vives on 171117
19 Apr 2017
2017 Festival des Architectures Vives
L'université invitée du FAV 2017
UNIVERSITE INVITEE – FESTIVAL DES ARCHITECTURES VIVES 2017
A chaque édition, une université est invitée à participer au Festival des Architectures Vives. Pour la 12ème édition, le FAV a souhaité inviter l'Ecole Technique Supérieure d'architecture du Pays Basque de Saint-Sébastien.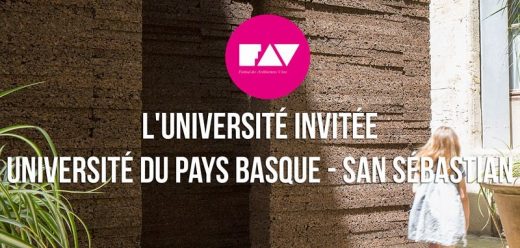 FAV 2017, Festival des Architectures Vives
FAV 2016, Festival des Architectures Vives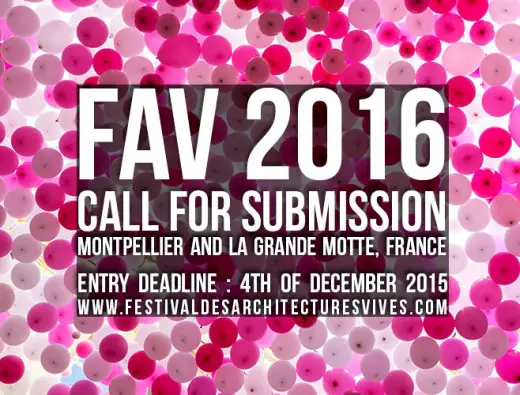 FAV 2016, Festival des Architectures Vives
Website: FAV 2017, Festival des Architectures Vives
Location: Montpellier, f the Hérault department, Occitanie region, southern France
FAV à Montpellier
Sailing Cube – Pavilion du FAV 2014 à Montpellier
Design: Atelier Jérôme Lafond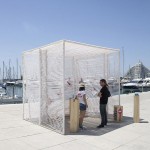 photograph : Paul KOZLOWSKI © photoarchitecture
FAV 2014 à Montpellier
Breath Box – activates senses for the Festival of Lively Architecture along shoreline of La Grande Motte France
Design: NAS architecture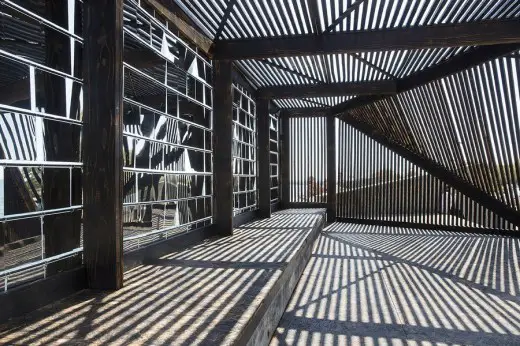 photograph : Paul KOZLOWSKI © photoarchitecture
Breath Box in La Grande Motte
Festival des Architectures Vives Pavilion
Design: Robin Juzon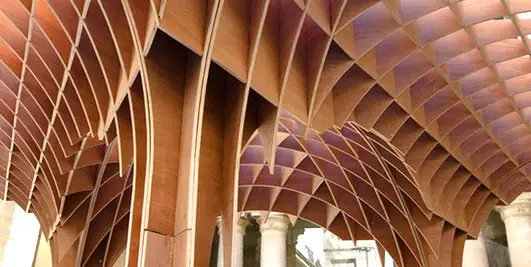 photo : Paul Kozlowski
Festival des Architectures Vives Wooden Pavilion
Floating Clouds Montpellier
Design: MoNo
Montpellier Architecture Installation
Marseilles Buildings
Mucem Conservation and Resources Centre
Design: Corinne Vezzoni et Associés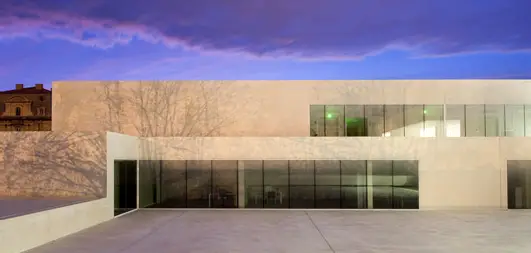 photo © David HUGUENIN
Mucem Conservation and Resources Centre, Marseille, France
Vieux Port Pavilion – building news
Design: Foster + Partners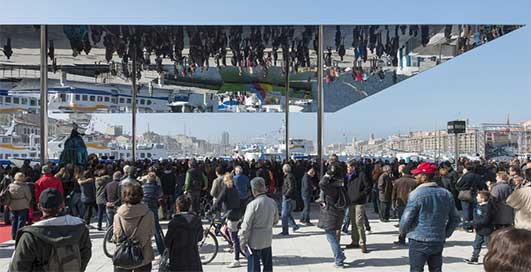 photo : Nigel Young
Vieux Port Pavilion Marseille
EuroMed Center
Design: Massimiliano Fuksas Architects
Euromed Center Marseille
Marseille Vieux Port Masterplan
Comments / photos for the FAV 2018, Festival des Architectures Vives in Montpellier page welcome