The Archer School for Girls, Los Angeles Building Development, Master Plan, Architecture Images
The Archer School for Girls in Los Angeles
LA Education Buildings, CA, USA – design by Parallax Architects
Jan 20, 2018 – new images added ; Dec 10, 2017
The Archer School for Girls in Los Angeles Building
Design: Parallax Architects
Location: 11725 W Sunset Blvd, Los Angeles, CA 90049, USA
Parallax Architects and The Archer School for Girls Unveil "Archer Forward," a 21st Century Campus Master Plan with an Historic Mission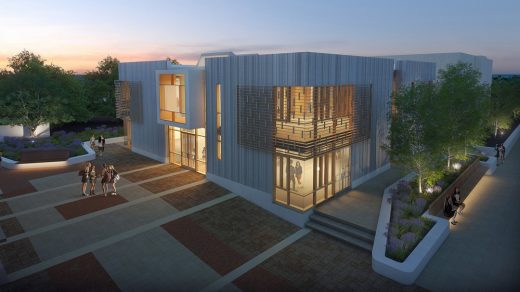 images © Parallax Architects/Shimahara Illustration
Parallax Architects and The Archer School for Girls are pleased to unveil "Archer Forward," a bold and elegant Campus Master Plan proposed for the school's historic campus.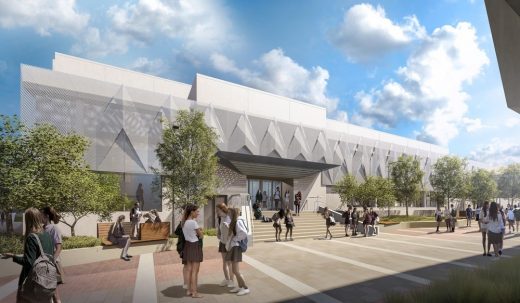 The Master Plan will help fulfill Archer's promise and mission to provide an innovative 21st-century education for girls while respecting the campus's rich architectural history and neighborhood setting.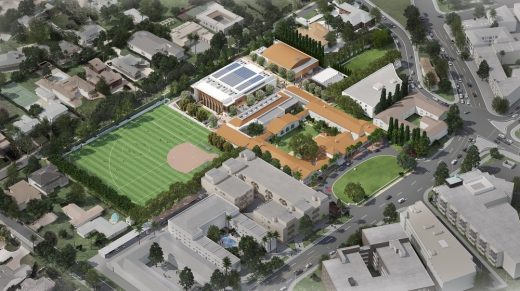 image © Parallax Architects/Shimahara Illustration
The forward-looking plan represents the gold standard in girls' education and how architecture can and should guide that mission. Having grown from just 30 students when it first began classes 22 years ago, to enrollment of nearly 500 students today, Archer found it imperative to expand its facilities and offerings to broaden its reach as a leading educational institution for today's young women.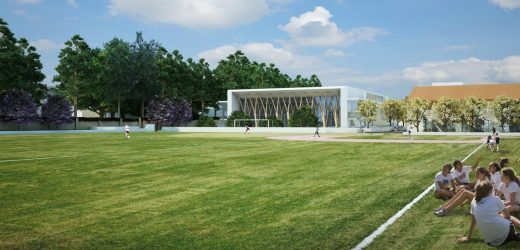 image © Parallax Architects/Shimahara Illustration
"Craig Jameson and Joseph Masotta of Parallax Architects conceived a master plan that conveys an absolute belief in our girls' potential to succeed, ascend, and lead," says Head of School Elizabeth English. "What is more, they have done so with an elegant yet powerful design that will further elevate Archer's campus as an icon among Los Angeles architecture."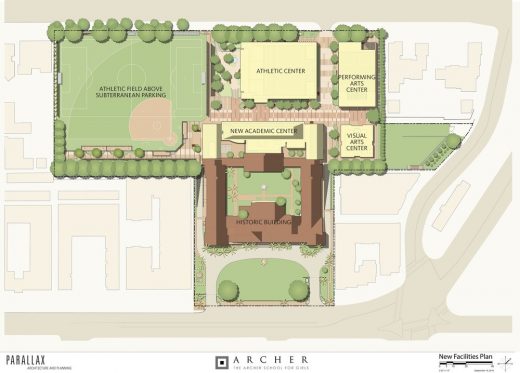 The Archer School for Girls Campus Master Plan – image © Parallax Architects
The Archer Forward Campus Plan
The "Archer Forward" plan combines two objectives. First, to preserve the campus' signature historic building, the former Eastern Star Home—a 1931 Los Angeles Cultural Historic Monument, which architectural critic Aaron Betsky once claimed "seems to have come about as the result of centuries of thought and planning." Second, to transform the existing grounds into an entirely new, all pedestrian campus encompassing approximately seven acres and four new buildings.
New features include an Arrival Garden to welcome visitors to the campus; an Academic Center, to replace the existing building's non-historic North Wing; an Athletic Center to support the Upper and Middle Schools' physical education and athletic programs; a 350-seat Performing Arts Center; and a Visual Arts Center, all supported by parking facilities located below a new athletic field for soccer and softball.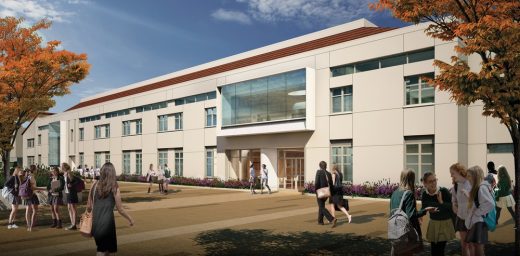 image © Parallax Architects/Shimahara Illustration
Arrival Garden
This central arrival space, referred to as the North Garden, is an open wooded courtyard designed to bring daylight and fresh air to the below-grade parking garage. The 9,000-square-foot garden will provide a welcoming nature experience to visitors to Archer and feature native California landscaping and informal seating areas.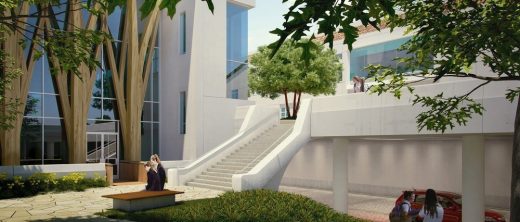 image © Parallax Architects/Shimahara Illustration
Academic Center
This two-story structure will replace a non-historic portion of Archer's existing building. The Academic Center will provide over 30,000 SF of new classroom and flex space around two outdoor courtyards incorporating the most recent advances in audiovisual and information technologies.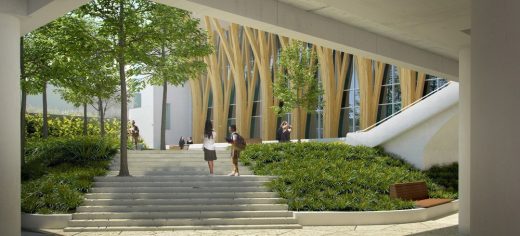 images above and below © Parallax Architects/Shimahara Illustration
Athletic Center
The Athletic Center will feature two multipurpose gymnasium spaces stacked one over the other and served by four adjacent floors of supporting facilities, including locker rooms, rooms for yoga and fitness training, and offices for coaching staff. Interior spaces are accessed by lobbies and corridors located along a fully glazed curtain wall overlooking the arrival garden and the campus playing fields.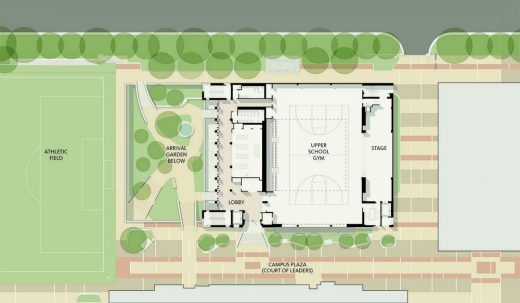 Performing Arts Center
The Performing Arts Center will provide a permanent home for Archer's robust drama, dance, and music programs. The building features a 350-seat auditorium facing a generous stage with related dressing rooms and technical support spaces, rehearsal studios for vocal and instrumental music, drama and dance, and a generous lobby space that doubles as a gallery space.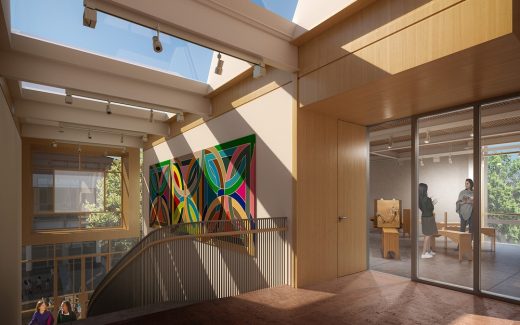 Visual Arts Center
The Visual Arts Center is a compact, two-story building featuring studio spaces for fine arts, ceramics, photography, and 3D art production—all surrounding a sky lit central gallery. Interior and exterior elevations have been designed to maximize interior wall space while maintaining views to the outdoors and providing ample natural light.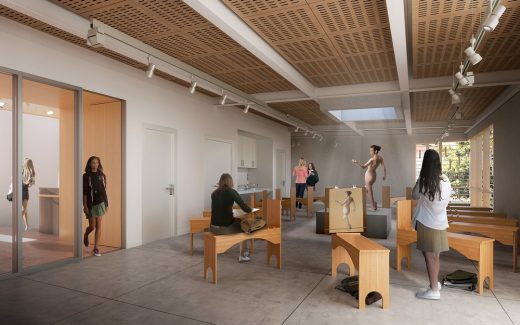 The key to the success of the "Archer Forward" plan is the separation of vehicular and pedestrian circulation. Parking spaces and driveways have been placed underground to allow for an all-pedestrian campus. This allows a seamless relationship between indoor and outdoor spaces that brings the spatial qualities of the original historic building's California architecture to the entire project site. This strategy, combined with making building footprints as compact as possible, results in an overall development that provides 75% open space.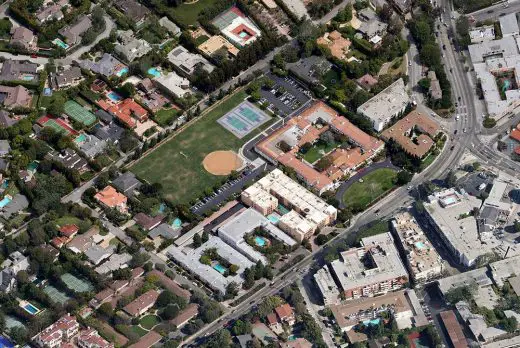 Additionally, carefully scaled buildings and dense landscaping around the project perimeter answer privacy concerns of students and local residents while maintaining the serene character of the neighborhood and campus.
Design Solutions
Parallax's design extends the timeless values exemplified by the existing 1931 building and honors its presence by framing it with generous outdoor space and well-scaled buildings comprised of simple lines and similar materials. While these new buildings are powerful in their own right, together they remain aesthetically deferential to their historic host.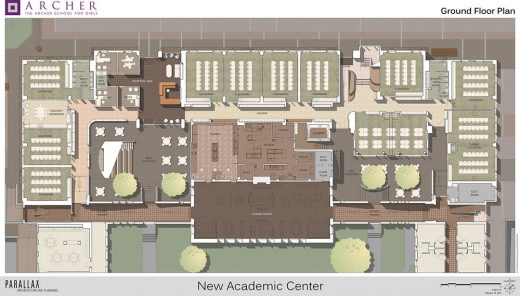 "Developing a master plan around Archer's iconic historic building—a jewel in the great tradition of California architecture—meant finding harmony between the legacy and learning of the past and the promise of the future," says Craig Jameson, Design Director at Parallax. "The question was how to carry an historic architectural site into the 21st century in a manner that would further Archer's progressive mission and remain sensitive to the surrounding residential community?"
To that end, the "Archer Forward" plan incorporates many of the traditional features of the existing building—open courts and gardens, natural ventilation, smooth white-plaster walls, shaded entryways and porches—while introducing recent innovations. These include architectural screens to keep exterior surfaces cool, high-performance glazing to minimize heat transfer to and from the interior spaces, and systems to filter storm water runoff, reduce water and energy consumption, and produce supplemental power. All these elements improve the relationship of the campus to its unique location and purpose.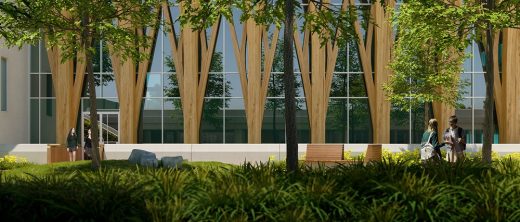 Design Inspiration: Education First
The new campus design is inspired by the idea of an "urban forest," a concept that derives from the writings of one of the school's founders in which she relates a story from classical mythology about girls spending time in the forest to become skilled, resourceful women. This "forest time" of learning was a time in which the girls could feel completely secure since they were under the protection of the goddess Artemis, also known as The Archer. This concept resonated well with recent educational research evidencing that girls learn better in an all-girl environment—especially in the fields of science and mathematics—and provided a rich metaphor for developing the architecture.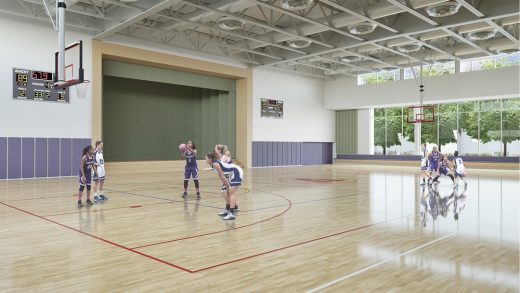 Parallax has learned from more than 20 years of experience designing schools that learning is not confined to the classroom. Thus, Parallax's plan for Archer provides a varied environment for students specific to their needs and how they learn, yet remains flexible and suggestive of new possibilities. The plan provides a highly adaptable physical framework supporting current educational patterns—both indoor and out—that remains adaptable to improvisation and future change.
"In creating the new architecture for Archer, we wanted to maintain that quality of site specificity present in the historic building but with contemporary means that speak to the educational needs of Archer's students," says Joseph Masotta, Research Director at Parallax. "What makes the original building so successful both architecturally and as a school is that it is so linked to its site. This is a building that could not exist in another climate or another place."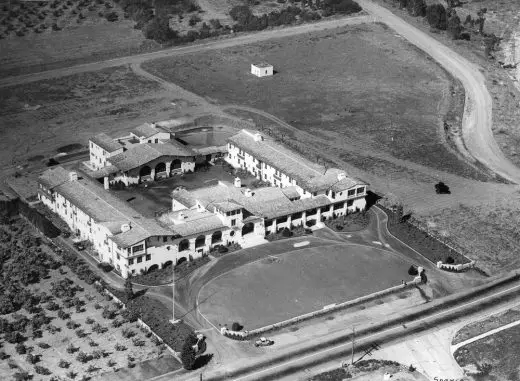 The campus' signature historic building, the former Eastern Star Home—a 1931 Los Angeles Cultural Historic Monument, which architectural critic Aaron Betsky once claimed "seems to have come about as the result of centuries of thought and planning." The building is now a registered Los Angeles historic landmark – photo © The Archer School for Girls
Archer in the Community
"Archer Forward" is the result of a remarkable seven-year process, one that benefitted from a four-year collaborative dialogue with numerous neighborhood stakeholders and the local Council Office. In 2015, the Los Angeles City Planning Commission voted unanimously to approve the plan, applauding its thoughtful design and responsiveness to community priorities.
Construction on "Archer Forward" is scheduled to begin in December; a groundbreaking ceremony will take place on December 8, 2017.
About Parallax
Established in 1994, Parallax is an architectural and planning firm devoted to creating intelligent, evocative environments for knowledge-based organizations. Parallax believes that the places where knowledge is created and transmitted are among our most vital cultural assets. Consequently, the firm focuses its practice on architecture that engages mind, body, and soul: places for thinking, learning, and teaching, spaces for the arts, athletic facilities, science and technology centers, and campus master plans.
About The Archer School for Girls
Founded in 1995, The Archer School for Girls is a contemporary girls' school, grades 6 through 12, devoted to educating and empowering girls for leadership in the 21st century. We take a research-based approach to teaching and learning in an environment that explores and refines the way girls learn best. Archer has always been committed to reflecting the face of greater Los Angeles. Thirty-nine percent of the student body are students of color and come from 81 different zip codes and 155 different feeder schools. We award nearly $4 million in financial aid annually. Above all, Archer is known for its highly innovative programs and joyful culture.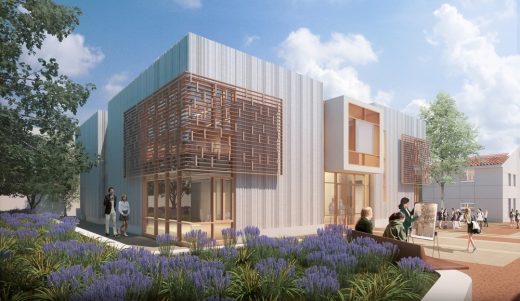 image © Parallax Architects/Shimahara Illustration
Photography: Parallax Architects/Shimahara Illustration
The Archer School for Girls in Los Angeles images / information received 101217
Address: 11725 W Sunset Blvd, Los Angeles, CA 90049
Phone: +1 (310) 873-7000
Location: 11725 W Sunset Blvd, Los Angeles, CA 90049 , United States of America
Los Angeles Buildings
Contemporary Los Angeles Architecture
L.A. Architecture Designs – chronological list
Los Angeles Architecture Tours – architectural walks by e-architect
Los Angeles Architecture Designs
Los Angeles Building Designs
Interdisciplinary Science and Engineering Building at the University of California, Irvine, Southern California
Architects: LMN Architects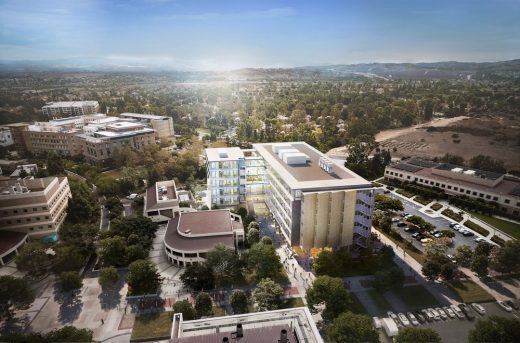 image Courtesy architecture office
Interdisciplinary Science and Engineering Building at the University of California
Redevelopment Project for The Center for Early Education, La Cienega Boulevard / Clinton Avenue, West Hollywood
Architects: Johnson Favaro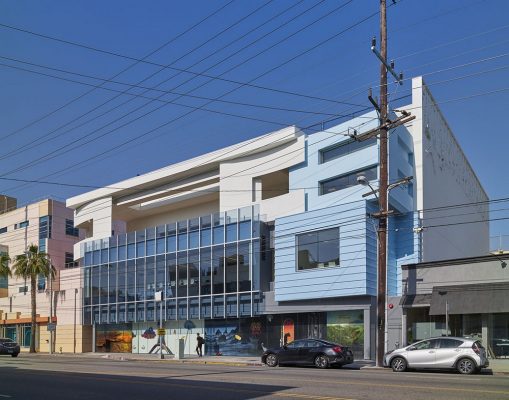 photo : Benny Chan
CEE – Center for Early Education West Hollywood
Red Building at the Pacific Design Center
Pelli Clarke Pelli Architects
Red Building Pacific Design Center
The Broad Art Foundation
Diller Scofidio + Renfro
The Broad Art Foundation
Los Angeles Building Links
SCI-Arc Architecture Events, LA : Los Angeles Architectural Lectures + Exhibitions
Comments / photos for the The Archer School for Girls in Los Angeles page welcome