SCI-Arc Los Angeles, US Architects School News, Graham Harman, American Design, Tom Gilmore
SCI-Arc Southern California Institute of Architecture
Architectural Institution in Downtown Los Angeles, California, USA – Liberal Arts Faculty
Feb 23, 2016
SCI-Arc Liberal Arts Faculty Appointment News
SCI-Arc Appoints Graham Harman to Faculty
Los Angeles, CA (February 23, 2016) — SCI-Arc is pleased to announce the appointment of Graham Harman, Ph.D. to its Liberal Arts Faculty. Harman, widely known as a key figure in the contemporary speculative realism movement in philosophy and for his development of object-oriented ontology, will join SCI-Arc's community in fall, 2016 as Distinguished Professor of Philosophy.
A prolific writer, Graham has twelve books to his name, including The Quadruple Object, Guerrilla Metaphysics: Phenomenology and the Carpentry of Things, and Weird Realism: Lovecraft and Philosophy, as well as numerous appreciations and critiques within the fields of philosophy, literature, science, art, and architecture. He is currently ranked as one of Art Review's 100 most influential figures in the art world, and is editor of the Speculative Realism book series at Edinburgh University Press.
"We are thrilled and honored that someone of Graham's stature and reputation will join our faculty," said SCI-Arc Director Hernan Diaz Alonso. "This appointment clearly demonstrates our mission to deepen the school's Liberal Arts agenda to one of architecture as a human endeavor."
Chair of the B.Arch. Program, Tom Wiscombe, said of his appointment, "Graham is a unique and notorious figure in philosophy and the arts. His fresh metaphysical project offers a way of understanding reality not as a product of the human mind, but rather as a cornucopia of independent and vibrant objects, large and small, human and non-human. Graham is irreverent, with as many adversaries as acolytes; he is at home in the battlefield of ideas. His remarkable imagination and style, and his ability to leap in and out of realms of ideas and aesthetics will be huge assets for our school. In the coming years, Graham will no doubt engage and provoke the speculative design culture of SCI-Arc, as well as being a crucial contributor to our Liberal Arts Program."
Graham had this to say about his appointment: "During my lectures over the years, I have rarely felt as challenged and inspired as I do when speaking at schools of architecture. Along with the chance to give whatever I can to the SCI-Arc community, I see this move as a remarkable learning opportunity."
Feb 23, 2016
SCI-Arc MAIN EVENT 12
SCI-Arc Southern California Institute of Architecture MAIN EVENT 12 News
MAIN EVENT 12
Saturday, March 12, 2016
7-11PM
Sound Nightclub, Hollywood
Los Angeles, CA (February 23, 2016) — SCI-Arc is pleased to announce MAIN EVENT 12 will take place March 12, 2016 at Sound Nightclub in Hollywood. This annual event marks the first under the leadership of SCI-Arc's fifth director, Hernan Diaz Alonso. On par with the exuberant optimism Hernan imparts to SCI-Arc's ever expanding reach into the most influential areas in design and creativity, Sound Nightclub is the perfect venue to host the Institution's most anticipated annual event of the year.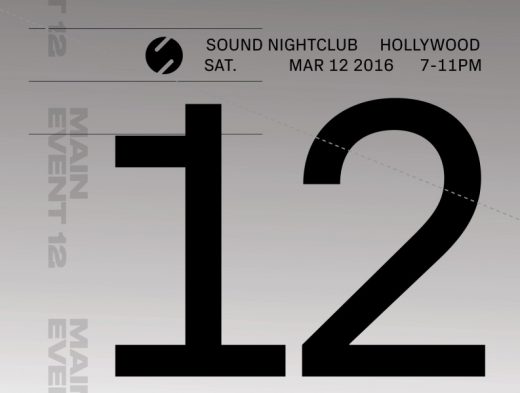 Each year, MAIN EVENT brings together leading architects and designers, developers, civic leaders, architectural patrons and philanthropists to raise scholarship funds for students of SCI-Arc. A vibrant epicenter of exploration, collaboration and thought-provoking discourse, SCI-Arc has made it a priority to encourage the community of Los Angeles to engage with innovative ideas in architecture, design and the built environment.
There will be a 3-D print auction by renowned architects Frank Gehry, Neil Denari, Wolf D. Prix, Eric Owen Moss, Thom Mayne, Barbara Bestor (M.Arch '92) and Hernan Diaz Alonso among other esteemed members of the international architecture and design community.
Tickets are on sale now. For more information about sponsorship opportunities, email your inquiries to [email protected] or call the Office of Strategic Advancement at 213.356.5385
All proceeds from MAIN EVENT will support the SCI-Arc Scholarship Endowment Fund.
Sep 19, 2015
SCI-Arc Board of Trustees News
Tom Gilmore Appointed Chairman of SCI-Arc Board of Trustees
LOS ANGELES DEVELOPER TOM GILMORE APPOINTED CHAIRMAN OF THE SCI-ARC BOARD OF TRUSTEES
Los Angeles, CA (September 17, 2015) – SCI-Arc today announced the appointment of noted Los Angeles developer Tom Gilmore as Chairman of the school's Board of Trustees.
"I am deeply honored to be named Chairman of SCI-Arc and am committed to growing our legacy of excellence and achievement in architecture and design," said Gilmore, whose appointment coincides with a series of leadership changes at the school.
Tom Gilmore, Los Angeles developer: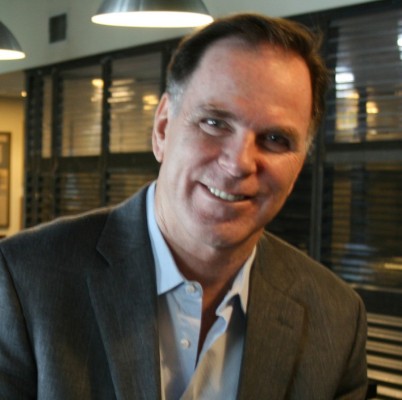 "I cannot think of a more suitable candidate to serve as Chairman of the SCI-Arc board than Tom Gilmore," said Director Hernan Diaz Alonso. "He has been one of SCI-Arc's pillars for many years, and we are grateful for his renewed commitment to guide the school in exploring new areas of fundraising and institutional growth."
A member of the SCI-Arc Board since 2001, Gilmore succeeds Jerry Neuman, Real Estate, Land Use and Government Relations partner in Liner LLP, who served as chairman since 2010.
"The inauguration of a new Chairman and new Director provides an extraordinary opportunity for SCI-Arc," added Gilmore. "Our predecessors have assembled an outstanding board and faculty who share a vision for innovation, creativity, and real-world experience in our undergraduate and graduate programs. I look forward to enthusiastically supporting Hernan Diaz Alonso along with faculty, students and alumni in our goal to build on this tradition where SCI-Arc is recognized globally as the standard by which other creative institutions are measured."
A native New Yorker and architect by training, Tom Gilmore is a downtown Los Angeles-based developer of residential and commercial properties whose early projects in the city's historic core led to the largest resurgence of real estate investment and development the city has experienced in nearly a century. Following his move to Los Angeles in the early 90s, Gilmore partnered with Jerri Perrone to form an independent development firm, Gilmore Associates, with the goal to embark upon the redevelopment of the city's historic core. His vision for Downtown Los Angeles as a thriving, self-sustaining urban community led him to purchase four abandoned historic buildings: the Continental, the Hellman, the San Fernando, and the Farmers and Merchants National Bank—collectively renamed by Gilmore and Perrone as the "Old Bank District." Gilmore was the first developer to utilize the newly minted Adaptive Reuse Ordinance of 1999, which enabled him to convert historic commercial buildings into mixed-use residences, ultimately catalyzing the widespread redevelopment and revival of Downtown.
Gilmore's ingenuity and tenacity has been recognized through major projects he has spearheaded, most notably Vibiana, a development of the former St. Vibiana's Cathedral as a performing arts center, event facility, and restaurants. Current projects include the transformation of historic spaces within the Hellman Building and the former Farmers and Merchants National Bank into a contemporary museum showcasing Los Angeles, dubbed the Main Museum. Since Gilmore's first historic building opened to residents in 2000, more than 60,000 new residents now call downtown Los Angeles their home and more than $5 billion in residential, business, entertainment and arts projects have been introduced to the city center. Gilmore's commitment to the civic identity of Los Angeles is also evident in his former roles as Commissioner Chair for the LA Homeless Services Authority and Executive Committee Member of the Central City Association. He continues to be involved in civic affairs as Chairman of Sister Cities Los Angeles and as board member of the Los Angeles Tourism and Convention Bureau.
About SCI-Arc
Southern California Institute of Architecture (SCI-Arc) is dedicated to educating architects who will imagine and shape the future. It is an independent, accredited degree-granting institution offering undergraduate and graduate programs in architecture. Located in a quarter-mile-long former freight depot in the Arts District in Downtown Los Angeles, the school is distinguished by its vibrant studio culture and emphasis on process. SCI-Arc's approximately 500 students and 80 faculty members, most of whom are practicing architects, work together to re-examine assumptions, create, explore and test the limits of architecture. SCI-Arc faculty and leadership have garnered more than 500 national and international design awards and recognitions, including Progressive Architecture awards, American Institute of Architects (AIA) awards, and the prestigious Jencks and Pritzker architecture prizes. SCI-Arc is ranked 1st in computer applications and 2nd in design in the 2013 America's Best Architecture Schools survey from DesignIntelligence, and #1 graduate and undergraduate architecture school in Western U.S. SCI-Arc is located at 960 E. 3rd Street, Los Angeles, CA 90013.
Website: www.sciarc.edu
Location: SCI-Arc Southern California Institute of Architecture, Los Angeles, Southern California, United States of America
SCI-Arc Links
SCI-Arc Lectures + Exhibitions
SCI-Arc Mexico – Feb 2016
SCI-Arc Exhibition : L.A. in Wien / Wien in L.A.
SCI-Arc Atelier Hitoshi Abe Exhibition
SCI-Arc Distinguished Alumni Awards
Los Angeles Buildings
Contemporary Los Angeles Architecture
L.A. Architecture Designs – chronological list
Los Angeles Architecture Tours – architectural walks by e-architect
Los Angeles Architecture Designs
The Richard and Dion Neutra VDL Research House
Los Angeles architect : Frank Gehry
Comments / photos for the SCI-Arc Southern California Institute of Architecture, Los Angeles page welcome
Website: www.sciarc.edu