SCI-Arc LA Architecture Events in 2016, Lectures, CA Exhibitions, Los Angeles Architects News, Talks
SCI-Arc Los Angeles Events 2016
Southern California Institute of Architecture, California, USA: Exhibition + Events
SCI-Arc Events – current programme and news, 2017
Dec 2, 2016
SCI-Arc Scholarship News
SCI-Arc Launches New Scholarship for LAUSD Students
Scholarship is intended for first-year Undergraduate students
Los Angeles, CA (November 29, 2016) ¬– SCI-Arc is proud to announce a full-tuition scholarship for current Los Angeles Unified School District (LAUSD) students. This scholarship is intended for first-year freshman, and is merit-based. It will be awarded for the 2017-2018 year, and can be extended to cover all 5 years of tuition, provided the student remains in the top 10% of their class. Applications are currently being accepted online, and are due by January 15, 2017.
"SCI-Arc is embedded in the fabric of Los Angeles. With this scholarship we are reaffirming our relationship to the city's public education system," says SCI-Arc Director Hernan Diaz Alonso. "We are proud of our well-rounded and rigorous Undergraduate program. A Bachelor of Architecture from SCI-Arc provides a creative way to see the world not only in architectural terms, but in sociological, political and economic terms as well."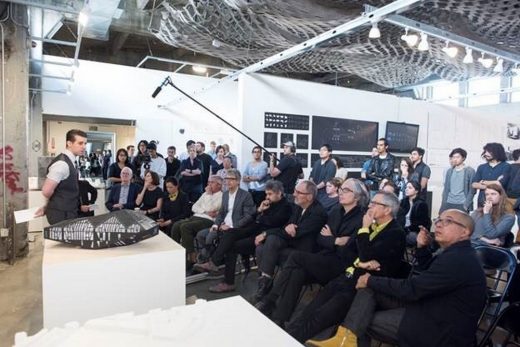 SCI-Arc, located in the Arts District of Downtown Los Angeles, is one of the nation's only independent schools of architecture. With 500 students (250 of them undergraduates), it is a hub of public discourse, new technology, and speculation about the future of our great city and beyond. The SCI-Arc Undergraduate Degree (B.Arch.) is an accredited 5-year professional degree allowing graduates to become licensed professionals. While the curriculum is focused on creativity and design excellence, we are also committed to a broad liberal arts education.
The role of the architect in the 21st century has changed from one of technician and administrator to leader of large groups of professionals, stakeholders, and creative teams. Now more than ever, architects need to be able to think critically, argue their positions, and express their visions in a wide variety of contexts. Our liberal arts education– which includes art history and theory, film history and theory, philosophy, new forms of science and models of nature, contemporary civilization and geopolitics, and rhetoric/ debate– prepares students for this new, broader role in society. The mission of the SCI-Arc undergraduate education, through this combination of design excellence and the liberal arts, is to create students who will be the intellectual leaders of their generation.
Graduates of the SCI-Arc Undergraduate Program are highly sought-after, both by architectural offices around the world, as well as by the world's best graduate programs. The Program is ranked #2 in Undergraduate Programs Most Admired by Deans and Chairs in the 2017 DesignIntelligence survey.
Seniors interested in applying to SCI-Arc's LAUSD Full-Tuition Scholarship must be graduating in the summer of 2017 from a LAUSD High School. The student must apply before the January 15, 2017 deadline. There are no additional documents required other than a completed admissions application. A portfolio of work may be submitted but is not required. The review committee is looking for an exceptional LAUSD student who is highly motivated and committed in pursuing architecture. The LAUSD Scholarship winner will be announced in March 2017. If you have any questions about the scholarship please contact the Office of Admissions at 213.356.5320 or by e-mail [email protected].
Sep 28 + 21, 2016
SCI-Arc Events
Michael Sorkin Studio & Terreform at SCI-Arc
Metrophysics
October 21 – December 4
Opening Reception – Friday, October 21, 7pm
Los Angeles, CA (September 20, 2016) – SCI-Arc is pleased to announce, Metrophysics, an exhibition by Michael Sorkin Studio and Terreform opening October 21 in the SCI-Arc Gallery.
Architecture lives as both object and aggregation: buildings and cities. If the pursuit of an environment that is sustainable, equitable, beautiful, and rich with difference is common at every scale, the valence of these values varies by situation.
Metrophysics by Michael Sorkin Studio: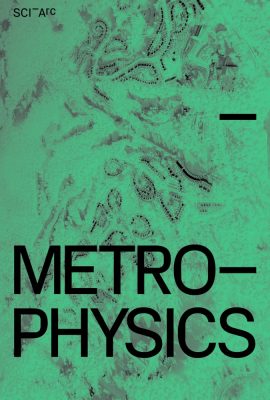 Metrophysics foregrounds projects rooted in the urban, including buildings and sites designed with both practical and polemical intent. The work is from a team that operates as both a "traditional" architectural studio responding to clients, and as a research practice that formulates its own agenda of investigation and intervention.
Discoveries are passed back and forth and what Terreform has learned over the years from New York City (Steady) State – an elaborate speculation meant to determine just how autonomous our city can become – informs "official" projects Sorkin Studio has undertaken in Wuhan, Xi'an, or Istanbul and vice versa. All, however, test the limits of physical design to serve and enlarge broader human and planetary needs and desires and to represent ideas about happiness.
Michael Sorkin Studio and Terreform
In 2005, Michael Sorkin Studio underwent a mitosis with the founding of Terreform. Given a long history of polemical and activist work in a variety of registers, including design, advocacy, and writing – there'd been a long simmering desire to find a form of practice that was more transparent with the non-commercial – even utopian – projects and ambitions that engaged us.
Not wanting to give up the prospect of "ordinary" building, however, we formalized the conceptual split into a "straight" architectural practice and an organization doing research, unsolicited interventions, publishing, and propositions. The studio works in a single spirit with a focus on questions of city, on its morphology, systems of equity, and metabolic behavior. Each side serves as the lab for the other but we're all on the same page: the iron fiscal curtain between the two entities is a membrane that's completely porous to ideas.
Aug 5, 2016
SCI-Arc Fall 2016 Events
SCI-ARC ANNOUNCES FALL 2016 PUBLIC LECTURES AND EXHIBITIONS
Events at SCI-Arc are always free and open to the public

SCI-Arc is pleased to announce its fall 2016 series of public events. SCI-Arc public lectures this coming fall will introduce speakers from a broad cross-section of today's most exciting practitioners, including Amale Andraos, Preston Scott Cohen and Enrique Norten, among others.
The lecture series is complemented by several exhibitions: a group show of the thesis projects from this year's graduating class including the winner of the Gehry Prize, a site-specific SCI-Arc Gallery exhibition by Michael Sorkin in collaboration with Terreform and a series of artifacts, drawings and photographs curated by Victor Jones. Admission to SCI-Arc-hosted public events and exhibitions is always free and open to the public.
September 9-11 Graduate Thesis Weekend & Graduation Ceremony
14 #SCI-Arc: Architecture in the Age of Digital Media Roundtable
23 Selected Thesis Exhibition Opening Reception
26 Sianne Ngai Lecture
28 Ellie Abrons & Mira Henry Duel + Duet
October 5 Amale Andraos Lecture
7 Victor Jones: Infrastructural Etiquette Library Gallery Exhibition Opening Reception
17 Preston Scott Cohen & Hernan Diaz Alonso Duel + Duet
21 Michael Sorkin Studio & Terreform: Metrophysics Gallery Exhibition Opening Reception
26 Martin Gran Lecture
November 2 Kai-Uwe Bergmann Lecture
11 Zachary Tate Porter Lecture
16 Enrique Norten Lecture
2 Offramp Launch Reception
December 7 Josep Miàs Lecture
Visit http://sciarc.edu/events/ for more information about upcoming lectures. All events begin at 7pm unless otherwise noted. Lectures take place in the W. M. Keck Lecture Hall and are broadcast at www.sciarc.edu/live. Gallery opening receptions are held in the SCI-Arc Gallery & Kappe Library Gallery spaces.
September 9-11, throughout campus & September 11, 5-7pm, Graduation Pavilion
SCI-Arc's annual Graduate Thesis Weekend will take place September 9-11, 2016 on the SCI-Arc campus in downtown Los Angeles. The 3-day series of thesis reviews is followed by an all-school graduation ceremony on Sunday, September 11, 5-7pm, featuring alum Brendan MacFarlane (B.Arch '84) as commencement speaker.
September 14, 7pm in the SCI-Arc Gallery
#SCI-Arc: Architecture in the Age of Digital Media Roundtable Discussion
Speakers include Birgit Lohmann, CEO/Editor in Chief of designboom, Devin Gharakhanian, Creative Director
of SuperArchitects, Amelia Taylor-Hochberg, Managing Editor and Podcast Co-Producer at Archinect, Lucy
Redoglia, Communications and Social Media at LACMA and Benjamin Bratton, Professor of Visual Arts and
Director of the Center for Design and Geopolitics at UCSD. Discussion moderated by Bruno Juricic, architect,
curator and emergent scholar in the field of architecture, art and technology.
The roundtable will address the speculative directions for architecture in relation to contemporary
digital culture. As information becomes increasingly mobile, instantaneous and pervasive, speakers will
look at the current impact of digital media and the roles online publications and social media will play in the
future of architecture and design.
September 26, 7pm in the W.M. Keck Lecture Hall
Sianne Ngai: Theory of the Gimmick
Professor of English, Stanford University
Sianne Ngai is Professor of English at Stanford University. Her books are Our Aesthetic Categories: Zany, Cute, Interesting (Harvard University Press, 2012), winner of the Modern Language Association James Russell Lowell Prize; and Ugly Feelings (Harvard University Press, 2005). Sections of both books have been translated into Swedish, Italian, German, Slovenian, Portuguese, and (forthcoming) Japanese. Ngai was a Fellow at the Wissenschaftskolleg zu Berlin and has taught at the Cornell School for Criticism and Theory. In 2015 she received an honorary D. Phil in Humanities from the University of Copenhagen.
Ngai's current project explores the gimmick as a capitalist aesthetic category encoding a contradictory relation to labor and time. Extending Ngai's previous work on the historical significance of the rise of equivocal aesthetic categories (such as the merely 'interesting') and with an eye to the special difficulties posed by the very idea of an aesthetics of production (as opposed to reception),Theory of the Gimmick explores the uneasy mix of attraction and repulsion produced by the gimmick across a range of forms specific to western capitalism.
These include fictions by Mark Twain, Joris-Karl Huysmans, Villiers de L'Isle-Adam, and Helen DeWitt; twentieth-century poetic stunts; the video installations of Stan Douglas; reality television; and the novel of ideas.
Sianne Ngai
September 28, 7pm in the W.M. Keck Lecture Hall
Ellie Abrons + Mira Henry: Duel + Duet: The View Inside Things
Ellie Abrons, University of Michigan / Mira Henry, SCI-Arc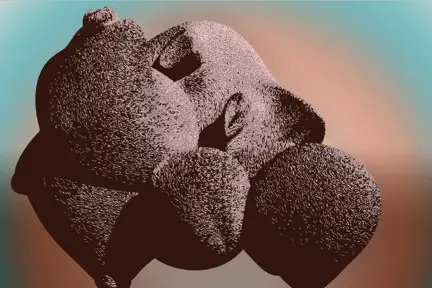 Ellie Abrons
Mira Henry is a designer and an educator. She holds a Bachelors in Art History from the University of Chicago and a Masters of Architecture from UCLA. She is the recipient of the Henry Adams AIA Award and Archiprix International Gold Medal for her Master's research project "Urban Upholstery". She is faculty at Southern California Institute for Architecture (SCI-Arc). Prior to teaching she worked as a project architect for Office dA and Monica Ponce de Leon Studio in New York. Henry is principal of Henry Architecture (HA), an office based in Los Angeles committed to the double interest in text and effect, in the conceptual and the material and in the status of the architect as cultural producer and service provider.
Mira Henry
Ellie Abrons is an architectural designer and educator and the principal of EADO. She is Assistant Professor at the University of Michigan's Taubman College of Architecture and Urban Planning, where she was the A. Alfred Taubman Fellow in 2009 – 2010. Her work focuses on material experimentation and reuse, digital fabrication, and explorations of formal allusion. Abrons received her Masters of Architecture from the University of California Los Angeles, where she graduated with distinction, and her BA in art history and gender studies from New York University. Abrons is the recipient of a residency fellowship at the Akademie Schloss Solitude in Stuttgart, Germany and her work has been exhibited at the Venice Biennale, Storefront for Art and Architecture, A+D Gallery and the Architectural Association. An exhibition of Abrons's work, entitled Inside Things, was recently shown at SCI-Arc in Los Angeles and she is a contributor (as part of T+E+A+M) to the US Pavilion at the 2016 Venice Architecture Biennale.
Ellie Abrons
October 5, 7pm in the W.M. Keck Lecture Hall
Amale Andraos: Lecture
Dean, Graduate School of Architecture, Planning and Preservation, Columbia University
Amale Andraos is Dean of Columbia University's Graduate School of Architecture, Planning and Preservation (GSAPP) and co-founder of WORKac, a New-York based architectural and urban practice with international reach. In addition to Columbia, Andraos has taught at universities including Princeton University School of Architecture, Harvard Graduate School of Design, University of Pennsylvania Design School, and American University in Beirut. Her publications include Architecture and Representation: The Arab City; 49 Cities; Above the Pavement, the Farm!; and numerous essays. WORKac is focused on re-imaging architecture at the intersection of the urban, the rural, and the natural. It has achieved international recognition through institutional projects such as the Edible Schoolyards; a new conference center in Lebreville, Gabon; or the Miami Collage Garrage. In addition to other awards, WORKac was named the 2015 AIA New York State Firm of the Year. http://work.ac/
WORKac
October 17, 7pm in the W.M. Keck Lecture Hall
Preston Scott Cohen + Hernan Diaz Alonso: Duel + Duet
Preston Scott Cohen, Principal, Preston Scott Cohen, Inc / Hernan Diaz Alonso, Principal, Xefirotarch , SCI-Arc Director/CEO
Preston Scott Cohen is the Chair of the Department of Architecture and the Gerald M. McCue Professor of Architecture at Harvard University Graduate School of Design. He is the author of Contested Symmetries (Princeton Architectural Press, 2001) and numerous theoretical and historical essays on architecture. His work has been widely published and exhibited and is in numerous collections including The Museum of Modern Art, New York, The Cooper-Hewitt National Design Museum, San Francisco Museum of Modern Art, Museum of Contemporary Art, Los Angeles and the Fogg Museum of Art, Harvard. He lectures regularly in prestigious venues around the world. Cohen's work has been the subject of numerous theoretical assessments by renowned critics and historians including Sylvia Lavin, Antoine Picon, Michael Hays, Nikolaus Kuhnert, Terry Riley, Robert Somol, Hashim Sarkis and Rafael Moneo. He was the Frank Gehry International Chair at the University of Toronto (2004) and the Perloff Professor at UCLA (2002). He has held faculty positions at Princeton, RISD, and Ohio State University. http://www.pscohen.com/
Preston Scott Cohen
Hernan Diaz Alonso assumed directorship of SCI-Arc in September 2015. A faculty member at the school since 2001, he has served in several leadership roles including Coordinator of the Graduate Thesis program from 2007-2010, and Graduate Programs Chair from 2010 – 2015. He has been widely credited with spearheading the transition of SCI-Arc to digital technologies, playing a key role in shaping the school's graduate curriculum. In parallel to his role at SCI-Arc, Diaz Alonso is Principal of the Los Angeles-based Xefirotarch, a multidisciplinary practice praised for work at the intersection of design, animation, interactive environments and radical exploration of architecture. A gifted educator, he has been acknowledged throughout the years with prestigious appointments such as Yale University's Louis I. Kahn Visiting Assistant Professorship of Architectural Design in 2010, Visiting Design Studio Faculty at Columbia GSAPP from 2004-2010, and an ongoing appointment in the Urban Strategies Postgraduate Program at the University of Applied Arts Vienna. In spring 2015, he served as Yale University's Eero Saarinen Professor of Architectural Design.
xefirotarch
October 26, 7pm in the W.M. Keck Lecture Hall
Martin Gran: People, Process & Projects
Partner and Managing Director, Snøhetta Design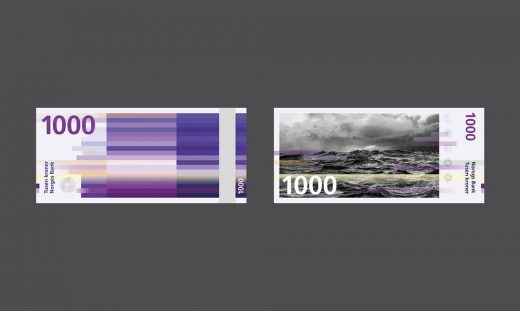 Norges Bank, Snøhetta
Martin Gran is partner and Managing Director in Snøhetta Brand Design. Prior to this, he was Scandinavian Design Group's New Business Director and Strategic Advisor, responsible for major brands in Europe and the Nordic region. In 2006 he worked at McCann Erickson New York with clients like Master Card and Air Canada. He began his career at Leo Burnett Insight in 1998 as a Strategic Planner. From 2000 to 2003, Martin was a Director at Leo Burnett Advertising Agency. Snøhetta began as a collaborative architectural and landscape workshop, and has remained true to its trans-disciplinary way of thinking since its inception. The firm's work strives to enhance our sense of place, identity and relationship to others and the physical spaces we inhabit, whether feral or human-made. Museums, markets, reindeer observatories, landscapes and dollhouses get the same care and attention to purpose.
Snøhetta
November 2, 7pm in the W.M. Keck Lecture Hall
Kai-Uwe Bergmann, AIA, RIBA: HOT TO COLD
Partner, BIG – Bjarke Ingels Group, New York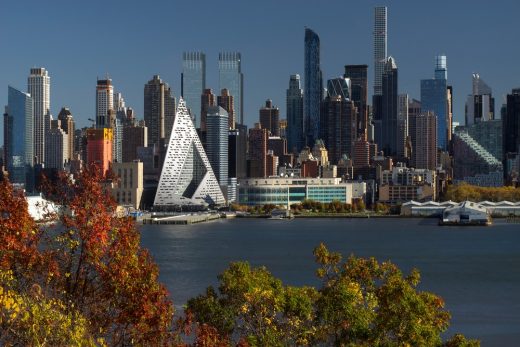 W57, BIG, Image by Nic Lehoux
Kai-Uwe Bergmann is a partner at BIG who brings his expertise to proposals around the globe, including work in North America, Europe, Asia and the Middle East. Kai-Uwe heads up BIG's business development which currently has the office working in 20 different countries as well as overseeing BIG's Communications. Registered as an architect in the USA (eight states), and Canada (one province), Kai-Uwe most recently contributed to the resiliency plan BIG U to protect 10 miles of Manhattan's coastline. He complements his professional work through previous teaching assignments at University of Pennsylvania, University of Florida, IE University in Madrid and his alma mater the University of Virginia.
Kai-Uwe also sits on the Board of the Van Alen Institute, participates on numerous international juries and lectures globally on the works of BIG. BIG – Bjarke Ingels Group is a New York and Copenhagen based group of architects, designers, builders and thinkers operating within the fields of architecture, urbanism, research and development. The office is currently involved in a large number of projects throughout Europe, North America, Asia and the Middle East. Recently completed projects include the Danish Maritime Museum (2014), Superkilen Park (2013), Gammel Hellerup Multi-Use Hall (2012), Danish Pavilion at the Shanghai World Expo (2010) and The 8 House (2010).
BIG
November 11, 7pm on The Steps
Zachary Tate Porter: Cuts and Fills: Constructing a Discourse on Ground
Lecturer, USC
Zachary Tate Porter is an educator, designer, and historian based in Los Angeles. His research focuses primarily on the relationship between building and ground within modern and contemporary architecture. Porter's PhD dissertation, "Shifting Grounds of Architectural Practice: Boundary Conditions and Field Formations in the U.S. Design Professions," analyzes the ways in which professional jurisdiction shaped conceptions of landscape and site within American architectural practice during the late nineteenth and early twentieth centuries. As the 2015 – 2016 Design of Theory Fellow at SCI-Arc, Porter edited the school's online journal, Offramp. His work has been featured in gallery exhibitions, art magazines and online publications, such as The Draftery and Better Magazine. Porter currently teaches at the School of Architecture at the University of Southern California.
Zachary Tate Porter
November 16, 7pm in the W. M. Keck Lecture Hall
Enrique Norten: Lecture
Director/Founder, TEN Arquitectos, Mexico City, New York
Enrique Norten, Hon. FAIA, was born in Mexico City where he graduated in1978 from the Universidad Iberoamericana with a degree in architecture. He obtained a master of architecture from Cornell University in 1980. In 1986, he founded TEN Arquitectos (Taller de Enrique Norten Arquitectos) in Mexico City and in 2001 he opened his second office in New York. Since 1998, Norten has been the Miller Chair at the University of Pennsylvania, and has been a professor of architecture at Yale University, UCLA, USC, Michigan, SCI-Arc, Parsons, and Pratt Institute.
He has held the Lorch Professor of Architecture Chair at the University of Michigan, the O'Neal Ford Chair in Architecture at the University of Texas at Austin, and has been the Eliot Noyes Visiting Design Critic at Harvard University and the Distinguished Visiting Professor at Cornell University. He is a regular member for the Holcim Foundation Awards for Sustainable Construction, the Deutsche Bank's Board of Trustees and the Zumtobel Group Award for Sustainability and Humanity in the Built Environment. Norten was the first Mies van der Rohe Award recipient for Latin American architecture in 1998. In 2005, he received the "Leonardo da Vinci" World Award of Arts by the World Cultural Council and in 2007 he obtained the "Legacy Award" from the Smithsonian Institution for his contributions to U.S. arts and culture.
Ten Arquitectos
December 7, 7pm in the W. M. Keck Lecture Hall
Josep Miàs: Lecture
Principal, MiAS Architects, Barcelona
Josep Miàs has been principal of award-winning practice Miàs Architects in Barcelona since 2000, committed to research and experimentation, and new approaches to technology, fabrication and construction. Known worldwide for works such as Fontanals Golf Club, Banyoles City Center Urbanization, Barceloneta Market, 22@Plug-in Barcelona Building, iGuzzini Barcelona Corporate Building among others. Winner of National and International Awards highlighting International Stone Architecture Award, A+Architizer Award, Archdaily Building of the Year Award, A+ Architecture Best Spanish Educational Facility Award, Catalonia Construction Award, City of Barcelona Architecture and Urbanism Award, Girona Architecture Award and Best Young Catalan Architect Award.
Shortlisted at WAF Singapore Best Building of the Year Award. Nominated at European Union Prize for Contemporary Architecture Mies Van der Rohe Award. Finalist at Plataforma Arquitectura Work of the Year Award, European Prize for Public Space, European Landscape Prize, Decade Prize, and FAD Award. Recognition for International Relevance by AIA NYC, COAC and BarcelonaTech UPC. Works published and exhibited internationally in Barcelona, Madrid, Paris, Frankfurt, Zurich, Berlin, Kiev, London, São Paulo, Venice, Belgrade, NYC, Philadelphia and Singapore among others. Lecturer and guest critic in many international universities and Visiting Professor at Städelschule Frankfurt and Harvard Graduate School of Design in Cambridge. Currently Professor at ETSAB Barcelona, and visiting professor at UNISS Alghero and Bartlett UCL London.
Mias Architects
Exhibitions
September 23 – October 2, 2016 in the SCI-Arc Gallery
2016 Selected Thesis Exhibition
Opening Reception: Friday, September 23, 7pm
A juried exhibition of exceptional thesis projects by 2016 graduates, featuring the 2016 Gehry Prize winning thesis, and a selection of the best graduate thesis projects, will be on view in the SCI-Arc Gallery, September 23 – October 2.
October 7 – December 4, 2016 in the Kappe Library
Victor Jones: Infrastructural Etiquette
Opening Reception: Friday, October 7, 7pm
When the Basento Bridge opened to the public in 1976, it was greeted with mixed reaction. Praised by some for its elegant shape and innovative design, the bridge was condemned by others for being overly indulgent and unnecessarily complicated. At a time when there was virtually no substantive design conversation about infrastructure's social value beyond utility, structural engineer Sergio Musmeci and his partner, architect Zenaide Zanini, conceived a provocative project mindful of environmental equity. Now, as design discourse turns its attention to infrastructure's civic and social role in cities, cultural activist Victor Jones triggers a reassessment of the Basento Bridge and how its formal "imposition" – derived from soapy film and bubbles – is not only straight to the point but affirms notions of socially-minded and aesthetically-driven infrastructure. Jones's mise-en-scène of artifacts and drawings alongside images by architectural photographer Hélène Binet capture a glimpse of the bridge's daring ambition.
Victor Jones is a designer, writer, and cultural activist. His creative and intellectual work stands at the intersection of architecture, community engagement, and the urban experience. Infrastructure as a social, political, and spatial instrument is a central theme of his scholarship, design research, and teaching. Jones's written works include "New Orleans – Ecological Urbanism" in Shaping the City: Studies in History, Theory, and Urban Design (Routledge, 2013); (IN)FORMAL L.A.: The Space of Politics (eVolo Press, 2014); and Un pont à part | A Distant Bridge (MétisPresses, 2016). In addition, Jones is design principal of Fièvre + Jones Inc. Projects include Bywater Houses (2015), Watt House Project Platform (2011), and a skate park in New Orleans (2009). Jones has taught design studios and seminars at Tulane University, the University of California at Los Angeles, and the University of Southern California. He lives and works in Los Angeles with his partner Alain Fièvre. http://www.fievrejones.com/
October 21—December 4, 2016 in the SCI-Arc Gallery
Michael Sorkin Studio and Terreform: Metrophysics
Opening Reception: Friday, October 21, 7pm
Architecture lives as both object and aggregation: buildings and cities. If the pursuit of an environment that is sustainable, equitable, and beautiful is common at every scale, the valence of these values varies by situation. Metrophysics foregrounds projects with meanings rooted in the urban, including buildings and sites designed with both practical and polemical intent. The work is from a team that operates as both a "traditional" architectural studio responding to clients, and as a research practice that formulates its own agenda of investigation and intervention. Discoveries are passed back and forth and what Terreform has learned over the years from New York City (Steady) State – an elaborate thought experiment to determine just how autonomous our city can become – informs "official" projects Sorkin Studio has undertaken in Wuhan or Xi'an. All, however, test the limits of physical design to abet broader human and planetary needs and desires. http://www.sorkinstudio.com/ http://www.terreform.org/index.html
1 Jun 2016
SCI-Arc European Union 2016 Scholarship
Scholarship will Fully Cover Tuition for Young European Architects to Study at SCI-Arc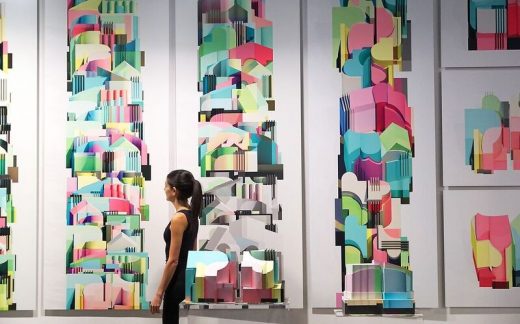 Los Angeles, CA (June 1, 2016) – SCI-Arc is pleased to announce the launch of a new scholarship for European architects eager to expand their knowledge of contemporary architecture. The SCI-Arc European Union 2016 Scholarship will cover the full cost of tuition for SCI-Arc's 2-year Master of Architecture program at the SCI-Arc campus in Los Angeles. As SCI-Arc's international presence expands, the school is thrilled to enable top talent from Europe to study at SCI-Arc in LA. Eligible candidates must demonstrate citizenship of any of the 28 countries within the European Union along with proof of having earned an undergraduate degree that is equivalent to the United States' undergraduate degree in architecture.
SCI-Arc M.Arch show:


Director Hernan Diaz Alonso said this of the new initiative: "Europe has always had and continues to have a critical and decisive role in how architecture is shaped. We are excited to expand our commitment to European architects via this scholarship, the first one at SCI-Arc of its kind. This bridge between SCI-Arc and Europe will serve to advance architecture as a creative discipline"
Sci Arc building exterior: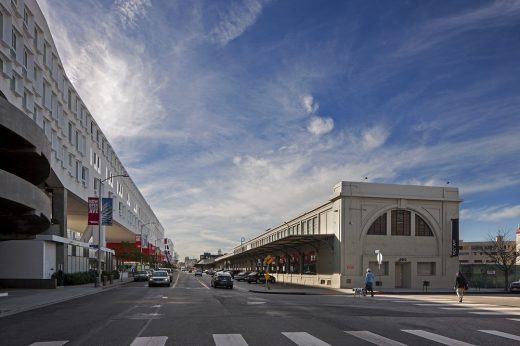 photograph : Tom Bonner
This scholarship, led by Graduate Program Chair Elena Manferdini, aims to bring some of the best architecture students from Europe to engage with SCI-Arc's culture of architectural innovation. A native of Italy, Manferdini has taught in the M.Arch 2 program for over 13 years. "I know firsthand how a scholarship and the trust of an institution can change someone's career," Manferdini said. "At 22, I came to Los Angeles on a scholarship to pursue a Master of Architecture degree. Twenty years later, I have built a career in this country; now, as Graduate Chair of one of the most prestigious architectural schools in the US, I am proud to be able to give back and offer the same opportunity to another talented young architect to realize his or her dreams by receiving a full tuition scholarship to study at SCI-Arc."
SCI-Arc M.Arch show: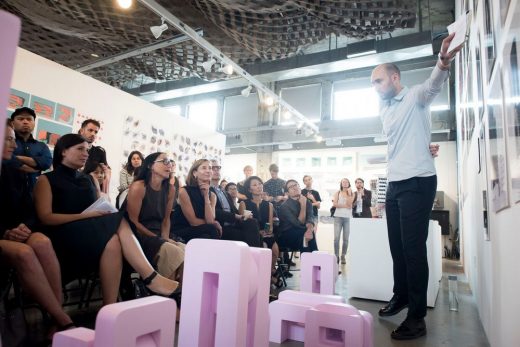 A professional Master of Architecture degree, SCI-Arc's M.Arch 2 program is specifically designed for students who hold an undergraduate degree in architecture and are looking to focus their architectural education on contemporary tools, techniques, and technologies and to expand their experience in digital design, fabrication, and critical thinking. M.Arch 2 design studios propel advanced design exploration and offer students an educational model that promotes close collaboration with a team of distinguished faculty and critics including Hernan Diaz-Alonso, Elena Manferdini, Tom Wiscombe, Eric Owen Moss, Thom Mayne, Marcelyn Gow, Marcelo Spina, and Peter Trummer.
SCI-Arc M.Arch show: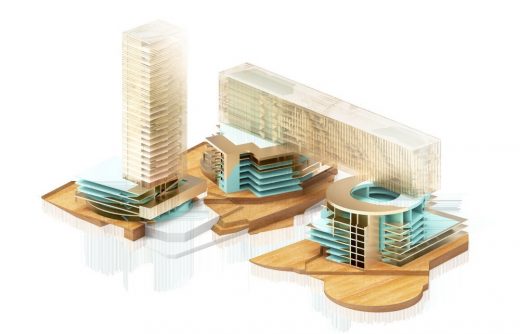 SCI-Arc is an internationally-renowned school of architecture that draws over half of its student population from over 46 various countries. The SCI-Arc European Union 2016 Scholarship is part of a school-wide effort to draw upon SCI-Arc's international reputation and bring together talented architects from around the world by financially supporting them to push the boundaries of architecture.
Additional information on SCI-Arc's M.Arch 2 program can be found on SCI-Arc's official website here.
For scholarship requirements, guidelines and application information, please visit the scholarship webpage on the SCI-Arc website here.
SCI-Arc M.Arch show: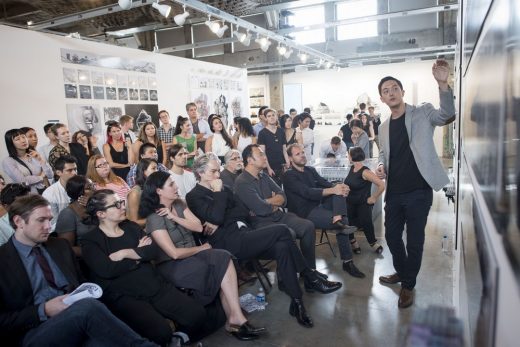 All applications for the scholarship will be reviewed by Hernan Diaz Alonso (SCI-Arc Director), Elena Manferdini (Graduate Program Chair) and one guest juror. The deadline to submit all application materials for the SCI-Arc European Union 2016 Scholarship is June 30, 2016.
27 Apr 2016
SCI-Arc LIBRARY EXHIBITION
Joe Day/deegen-day design
ARRAYS
June 3 – July 24, 2016
SCI-Arc Library
Friday, June 3, 7pm: Opening Reception
LOS ANGELES, CA (April 26, 2016) – SCI-Arc is pleased to present Joe Day/deegen-day design: ARRAYS, opening June 3 in the SCI-Arc Library. ARRAYS collects over three dozen maps and diagrams developed by Joe Day and his practice deegan-day design over the last two decades. Many chart a domain within the field – contemporary architecture in Los Angeles, digital vanguard possibilities, the interests of his SCI-Arc colleagues. Others explore the neighboring disciplines of fine art, urbanism and cinema. Some imagine cross-pollinations between those worlds.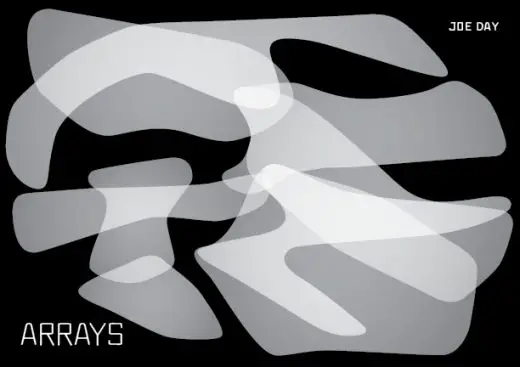 Combining the methods of Charles Jencks and Rosalind Krauss, Day deploys a wide array of timelines, scenario planning "quads" and Expanded Field diagrams to draw connections between disparate projects and actors. Many resemble complex games of tic-tack-toe, cat's cradle, or target practice. Building on Day's more general interest in vision and architecture, these arrays are themselves exercises in envisioning and redefining the various contexts in which he works.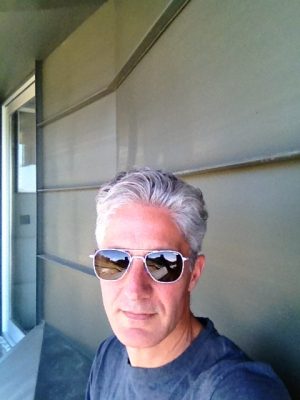 About Joe Day/deagen-day design
Joe Day is a designer and architectural theorist in Los Angeles, where he leads deegan-day design and serves on the design and history/theory faculty at SCI-Arc. In both his design and writing, Day examines the intersections of contemporary art, urbanism and architecture as visual disciplines. In addition to frequent publication of his design work, Day's critical writing has been featured in journals including Architecture magazine, Interior Design, LoudPaper, Deutsche Bauzeitung and Architecture and Urbanism in Latin America, as well as in surveys including Sessions (SCI-Arc, 2005) and Evil Paradises (New Press, 2007).
He edited an AIA award-winning monograph of Frank Israel (Rizzoli, 1992) and contributed an additional forward to the 2009 edition of Reyner Banham's seminal study, Los Angeles: Architecture of the Four Ecologies (University of California Press, 2009). In the spring of 2012, he taught at Yale School of Architecture as the Louis I. Kahn Visiting Chair. Day's recent Corrections and Collections: Architectures for Art and Crime (Routledge Press, 2013), explores new polarities in contemporary architecture and urbanism. Current projects include a Media Center at Columbia College Hollywood and residential work throughout southern California.
Location: 960 E 3rd St, Los Angeles, CA 90013, United States of America
Los Angeles Buildings
Contemporary Los Angeles Architecture
L.A. Architecture Designs – chronological list
Los Angeles Architecture Tours – architectural walks by e-architect
SCI-Arc Mexico City – Feb 2016
SCI Arc Architecture News – 2010-11
SCI Arc Architecture Lectures – 2009
Drawing Show Exhibition at A+D Museum Los Angeles
SCI-Arc Exhibition : L.A. in Wien / Wien in L.A.
Los Angeles Architecture Designs
SCI-Arc Atelier Hitoshi Abe Exhibition
SCI-Arc Competition : Contest 2010
SCI-Arc Distinguished Alumni Awards
Comments / photos for the SCI-Arc Lectures + Exhibitions – Los Angeles Architecture Event page welcome
Website: www.sciarc.edu