Best Places To Live In London, Property Area Selection, UK Real Estate Choice
Life After Uni: Best Places To Live In London
23 Sep 2019
So you've just graduated and you're on the property hunt in the big wide world. We've compiled this guide to help students and newly graduated students figure out where to live in London. We've considered nightlife, potential employment areas and commuter transportation links.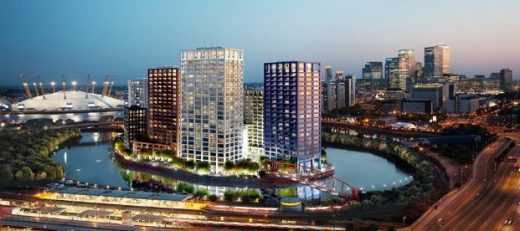 No matter what all the TV shows tell you, London isn't just made up of tourist attractions like Big Ben and the London Eye. The city is divided into five major areas: North, South, East, West and Central London. Beyond that, there are 33 different districts (called boroughs) in London, each with its own unique character. Some of these boroughs include Croydon, Bromley and Camden.
When you start your property search and are looking at london apartments for rent you'll likely get loads of conflicting advice as to which is the best area to live in, so you may wish to contact a professional to assist you. It's important to bear in mind that Londoners are usually very protective of their area/borough. A South Londoner will inevitably say living there is better than living up North, for example.
No matter which area you live in, there are a few key things to consider that will always be relevant. How easily can I travel to work? How well connected am I to other transport links? What is there to do nearby? What employment opportunities are available?
What To Consider When Moving To London As A Graduated Student
The importance of London transport
How close your chosen property will be to an Underground station / Rail station or bus stop is important. Ideally, you should have multiple public transport options surrounding your chosen property, whether it be bus, tram, Tube, Overground or Santander cycles. After all, part of moving to London is feeling like you're connected to the city, but if you can't get to Central London in less than 40 minutes, do you really live in London?
Proximity to nearby facilities such as supermarkets, gyms, restaurants and pubs
As a graduate, you'll likely be living a pretty active social and work life. The more convenience in your area, the better. Look out for off-licences, 24-hour supermarkets, public parks and other landmarks to understand what your life in the area might be like. You'd be surprised at how much your surrounding area affects your ability to treat your new house like a home. I mean, what's a new place to live without figuring where your nearest local pub is for a post-work pint? London City Island Development offers an amazing gym, featuring two pools, a sauna and steam room – city living doesn't get much better than that!
Safety and reputation of the area
This is slightly more difficult to gauge through a Google search. This is probably something you should ask any fellow friends who've moved to London before. However, there are plenty of areas previously considered to be unsafe that are currently up and coming. It's best to keep a good balance between being vigilant and having an open mind. It is suggested that London City Island Development is one of the safest places to live in London, living life as a real isaldner.
London Zones Explained For Students
To make things even more complicated, London is divvied up into areas called Zones. Diving into the economic divisions between Zones will keep us here in this section forever, so briefly: Zone 1 is the most central zone but will generally have the highest rent prices, and as you go further down the list you'll have lower rent prices but you'll likely have a longer commute.
There's one catch though. The further out you live (let's say Zones 4 onwards), not only will your commute be longer, but it'll likely be more expensive. We'll tackle this further in the Budgeting section below.
(Top tip: the travel price differences only apply to Tube/Rail services. Zones have been abolished on London buses since 2004! This, plus the introduction of the new Hopper ticket which allows you two bus rides for £1.50 might save you a ton on your commute.)
North, South, East, West… But Which is Best?
Phew, we made it! Now that we've covered the bigger picture, let's dive into some great areas you could consider that are up-and-coming and affordable. Don't say we don't take care of you now, y'hear.
East London
East London is usually known for being the 'hipster' end of London. Expect plenty of rooftop bars, cyclists, and men with immaculately groomed beards. However, areas of East London are less bohemian (code for affordable) than you think, like London City Island Development – the more central bits of East London have significantly shot up in price due to their proximity to tech companies like Google.
Our suggested areas below still have them East London ~vibes~ you're looking for, but are a darn sight more affordable.
What you'll usually think when you think 'East London': Shoreditch or Bethnal Green
Why not try: Haggerston, Dalston or Stoke Newington
West London
West London isn't just for the poshest of the posh. There are still some fantastic, scenic places to live accessible through the Central or District line, after all. West London is a little bit quieter, so if you're looking for a little more tranquility and green space, this area will probably suit you best.
What you'll usually think when you think 'West London': Notting Hill, Kensington and Chelsea
Why not try: Shepherd's Bush, Richmond or Ealing
North London
You'd probably still be able to get that tattoo your mother always warned you not to, but North London isn't as hippity-hoppity as it used to be. The once notorious Camden has been gentrified to its limit, to the chagrin of rockers and punks alike. However, North London still boasts incredible music venue the Roundhouse, some truly stunning parks, and arguably, the best flat white coffees in the city.
What you'll usually think when you think 'North London': Camden, Hampstead, and Belsize Park
Why not try: Kentish Town, Willesden Green or Finsbury Park
South London
Folks, we have an important public service announcement to make.
Dear young professional. Not all roads lead to Clapham. Once the hub of young professionals, Clapham, Balham and to a certain extent, nearby Tooting are now more geared towards young families. Yup, that means houses are way more expensive.
South west London is becoming more and more pricey as time goes by. However, underrated areas lie in the east. Greenwich, the Isle of Dogs and Peckham have affordable housing and are likely to be more bang for your buck.
What you'll usually think when you think 'South London': Clapham, Balham or Brixton
Why not try: Greenwich, New Cross or Peckham
Central London
What you'll usually think when you think 'Central London': That it's crazy expensive and you probably won't be able to afford living there. Unfortunately, this is probably the case! Finding a double bedroom under £700 a month before bills is nigh on impossible. Zone 1 is probably a no-go zone if you're a fresh face to London. Don't despair though: it's normal for young professionals to start off in Zones 2-4 and move closer into the center as their career progresses.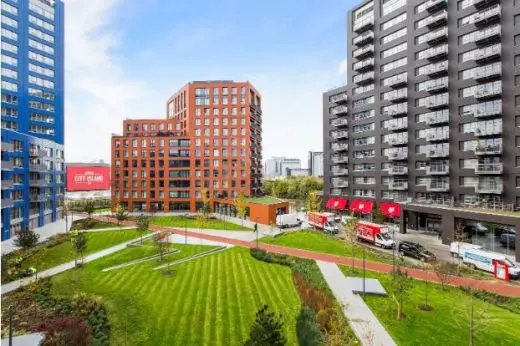 Property Search Support
If you need any support with your property search, Johns&Co Estate Agents in London take a holistic approach to London property. Giving you the highest level of service possible. Each member of the team has experience in multiple property markets, enabling them to provide reliable advice and guidance when it comes to buying, selling or renting in London. Get in touch today to find your local London office.
London Architecture
Contemporary London Architectural Projects, chronological:
London Architecture Designs – chronological list
Architecture Walking Tours London by e-architect
Canaletto Tower, 257 City Road, Islington
Design: UNStudio, architects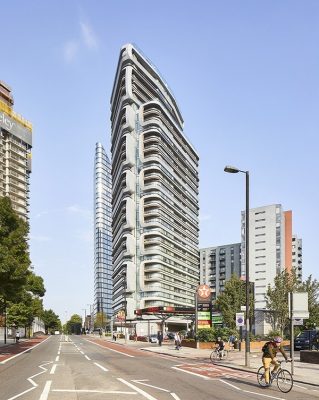 photography © Hufton+Crow, © EvaBloem
Canaletto Tower Building
Sun Rain Rooms, Islington
Design: Tonkin Liu Architects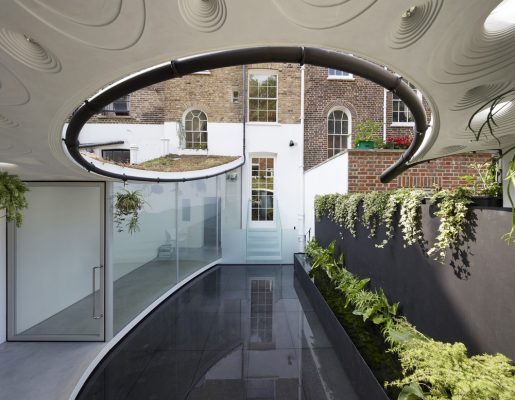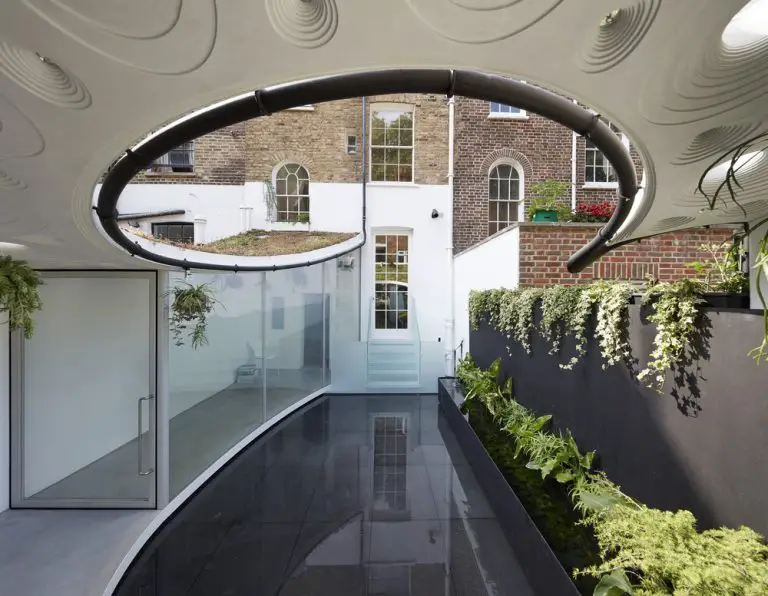 photo : Edmund Sumner
Sun Rain Rooms Home Extension
Dollar Bay, Isle of Dogs
Design: SimpsonHaugh Architects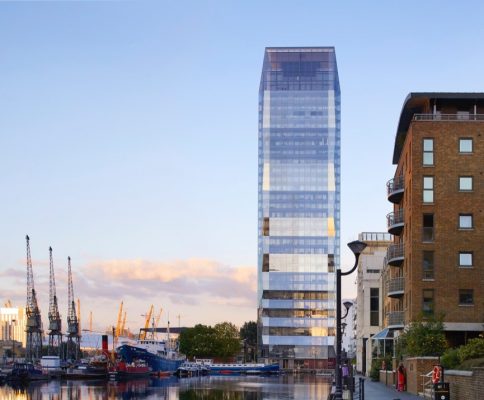 photo © Hufton+Crow
Dollar Bay Building
Second Home new Spitalfields rooftop space
Design: architects SelgasCano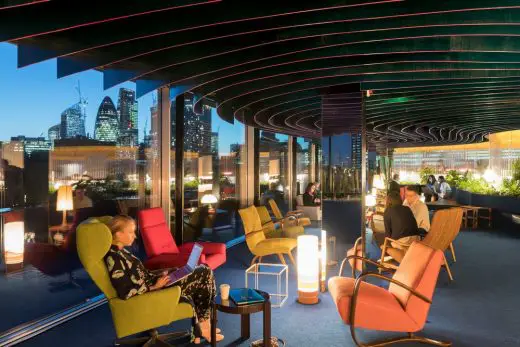 photo : Iwan Baan
Second Home Rooftop Space London
Comments / photos for the Life After Uni: Best Places To Live In London page welcome
Website: North London