Static Quarry Japan, Gunma Property, Japanese Residence, Home Design, Image
Static Quarry, Japan : Gunma Apartment
Japanese Property – design by Takashi Fujino / Ikimono Architects
1 Apr 2012
Static Quarry Japan
Design: Takashi Fujino / Ikimono Architects
Static Quarry
A lot of lumps of concrete are dug out. Because there is a hole with the right and left same position of the courtyard, and eyes penetrate it, a state of the inside can be seen from the neighborhood. A void possesses electricity and running water in the exclusive possession space of each dwelling unit. It is possible to park a car here, and the car expands the function of the house in the days of a future Smart-Grid.
The architects chose wall-type RC because of a sound and interception of the vibration and hit a pitch difference to a floor slab and avoided the mixture of eyes between the dwelling units. The architects selected the white strong beat in the inside and outside to become a natural phenomenon and the background of the signs of life.
Concept
The neighbor is one of the environments, too.
I intended to make a building like the small city.
Originally, a human being is a creature living in the crowd. Nevertheless it is said that most family types are single life households in present Japan. The person keeps the balance while going back and forth in a personal domain like the house and the state of the crowd like the society. Can the apartment there is society in the immediate neighbor of a personal domain become city life in microcosm?
In the tenement house where 8 households live in, a lot of holes become vacant like a stone pit. In the floor space that include to the roof terrace, the outside is larger than the room, and the inside and the outside are complicated in a dwelling unit. The innumerable outside is personal exclusive possession space and do not have a clear function. The outside is filled with the private lives like furniture and a light or plants, It is in a condition that various presence clung to a lump of quiet concrete.
I provided the courtyard where the window of each dwelling unit faced as a place like the sanctuary. Putting the space that is nobody's thing in the center of the building, presence of distance is born of dwelling units. The waterfall of the rainy day, the whisper of the leaves to shake for wind, an upheaval of the gravel, a natural change, these shall be dynamic by internal and external relations, and there is not only humans but the weather and a season in the same scenery. The neighbor is nature and an environmental part such as the town not one of a kind. There are various people, designed gardener, a dyeing man, a building designer. In a living to go back and forth in a lump and the cavity, I hope they enjoy each other's presence like a natural phenomenon. And, from the gap of the RC wall, I want presence to melt around.
Static Quarry – Building Information
Title: Static Quarry
Location: Gunma, Japan
Architect: Takashi Fujino / Ikimono Architects
Principal use: Apartment
Charge – Takashi Fujino, Tatsuya Morita, Takahiro Machida Planning: Satoshi Ida / TTA Inc
Structural engineer: Emiko Sukegawa / Structural Design firm Accurate ; Charge – Eiko Sukegawa
Landscape: Atsuo Ota / ACID NATURE 0220 ; Charge – Atsuo Ohta, Tetsuo Matsushima
General constructors: HASHIZUME Industrial Inc. Charge / Kunio Kobayashi, Kiyoshi Karasawa, Yutaka Aoki
Air, sanitary: TOKUE-SETSUBI Charge / Hiroshi Tokue
Electricity: JOHOKU-DENKIKOJI Charge / Toshiyuki Koizumi
Site area: 624.56 square meters
Building area: 329.92 square meters
Floor area: 554.23 square meters 1F / 311.85 2F / 242.38 Floor: 2
Structure: Reinforced concrete
Design: 2009.12-2010.8
Construction: 2010.9-2011.4
Photographs: Takashi Fujino / Ikimono Architects
Static Quarry Gunma images / information from Takashi Fujino / Ikimono Architects
Location: Gunma, Japan, East Asia
Japan Architecture Designs
Contemporary Japan Architectural Selection
Japanese Architecture Design – chronological list
Gunma house designs by Takashi Fujino / Ikimono Architects on e-architect:
Atelier Tenjinyama
Takashi Fujino / Ikimono Architects
Atelier Tenjinyama
House Seven Gardens, Gunma
Takashi Fujino / Ikimono Architects
House in Gunma
Residential Architecture in Japan – Selection
Japanese Houses
Concrete Square Tube House, Kyoto City
Architect: Eastern Design Office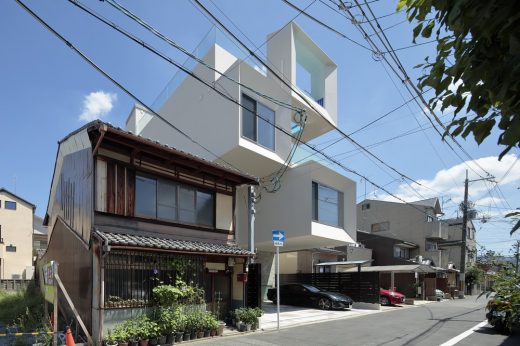 photograph : Koichi Torimura
New House in Kyoto City
Australia House, Niigata Prefecture
Design: Andrew Burns Architecture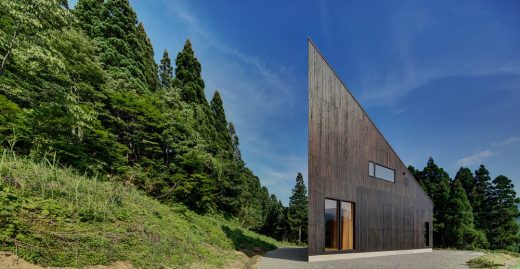 photography : Brett Boardman
Australia House, Niigata Prefecture
FU House in Shunan City, Yamaguchi
Design: Katsufumi Kubota Architect, Kubota Architect Atelier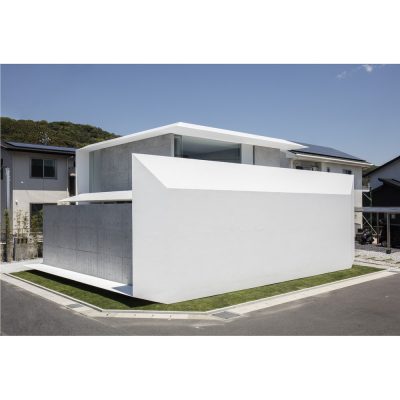 photography : Katsumasa Tanaka, Kenji Masunaga
FU House, Shunan City, Yamaguchi Property
Contemporary Houses : Designs + Images from around the world
Comments / photos for the Static Quarry apartment page welcome