Tehran Residential Building, New Iranian Housing, Urban Property Images, No.12 Flats
New Residential Building in Tehran
Contemporary Housing in Iran design by Niloofar Niksar Architect
9 Mar 2016
Residential Building Design in Tehran
Design: Niloofar Niksar Architects
Contemporary Housing in Tehran
DESIGN NAME:
No.12
PRIMARY FUNCTION:
Residential Building
INSPIRATION:
This project must be defined with its context, where architecture becomes meaningless in libertine construction. This residential building wants to have picturesque scenery in this generic metropolis while provides skin senses for its habitats as well as gather comfort, brightness and harmony. Also this building regulates climate factors with wide terraces and wooden slats and uses it for verifying the facade. White and woody skins relates to old Tehran architecture style, that is much harmonized with Middle Eastern sun and their common sense.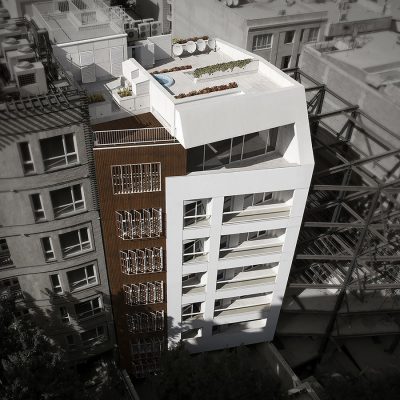 UNIQUE PROPERTIES / PROJECT DESCRIPTION:
This Project wants to survive the effect of an aggressive economy and ceaseless development in Tehran and try to define itself as "an influential touch" at this city. Assemble massive quantities of visible and invisible forces, and then set out, rationally and objectively, to find a way to design and find a reasonable typological solution to this site without exceeding the cost of it. But despite its apparently strict typology, this apartment is full of surprises.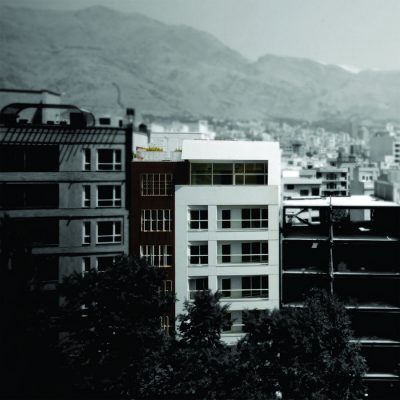 OPERATION / FLOW / INTERACTION:
Assemble massive quantities of visible and invisible forces, and then set out, rationally and objectively, to find a way to design and find a reasonable typological solution to this site without exceeding the cost of it. White cements beside wooden slats lend the apartment a sense of harmony; also The focal point of the house occurs at the urban skyline where The deeply recessed fenestrations of the balcony enhance the sculptural quality of the building.
PROJECT DURATION AND LOCATION:
It was a design and build project. The design started in March 2013 and construction begun in July 2013 and finished in June 2014. this project locates in Tehran, Iran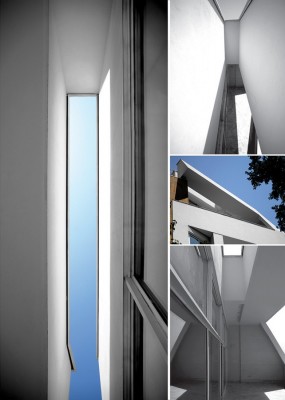 PRODUCTION / REALIZATION TECHNOLOGY:
In Tehran earthquake is very series and we thought with steel structure with metal decking slabs we could obey all codes in construction and lighten the weigh and Leca blocks was chosen for walls. Façade material is rendering cements with anti dust epoxy to keep it white and clean.
We want to use movable shutters that filter sight and light while provide dynamic aspect to façade. But in attend to economy factors we design it very simple but creatively with metal frame and wooden slats that primary machinery just like mechanical chairs mechanism open and close them along their pivots. In duplex one we used cantilevered stairs to thrift space while it adds aesthetic value. Their structure is steel but covered with wood.
SPECIFICATIONS / TECHNICAL PROPERTIES:
6 stories apartment/ pilot/ basement Location: Gheytariye region, Tehran Site area: 319.2 sq m Floor area ratio: 60% in 8 stories Gross floor area: 1604 sqm Net floor area: 1042 sqm 8 units / 9 parking lot This 6 story apartment building occupies a typical lot almost 13.9 m wide and 23 m long with a familiar scenario in the city.The building oriented roughly north-south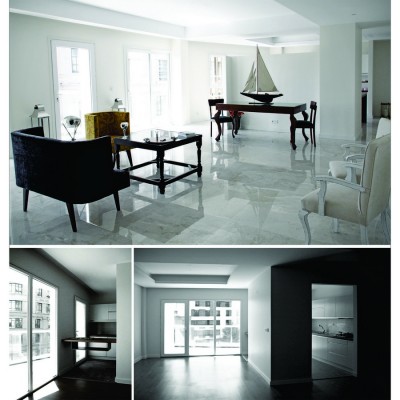 RESEARCH ABSTRACT:
Nowadays in Tehran, people from middle class find their home harder than before. However many residential buildings are built every year but their libertine construction is empty of quality and regarding social, cultural and climates factors are far from their construction strategy. So I tried to find a way to close client`s business profit to a qualified building that responsible about its inhabitants` need and about urban scenery. I think all the people have right to use fresh air, brightness and urban view. So the big challenge of the project was to put all units in south side. To achieve this, I designed 3 different typologies that adjust to the existing site.
According Tehran municipal rules for infill apartments, the occupation must be equal to 60% of site and extrude it to multiple stories. So it means that the facade is without any cantilever or void and loose its volumetric identity and become very chartaceous. With dividing facade to 2 different parts in texture and shape and with the deeply recessed fenestration of the 6th floor balcony that occurs at urban sky line, I made the volumetric quality of the building and used shadows to enhance it. I believe that it is suits in this context.
The wooden shutters allow light comes in and provide visual privacy while scarping the ugliness of city and with this I tried to accompany an energy saving factor with the inhabitants ease. Also wide terraces with transparent handrails help to modulate light and privacy while they control summer radiance.
Although large windows integrate the terrace with the living room, these subtle interventions that occur with the balcony connect the exterior and interior environments. The interior has been completely with artificial wood parquet and white walls to represent more spacious and luminous space; also accentuates its relationship with the exterior. At the end I used bar-code wall instead of massive one because I think it is not only a divider between site and the alley; it also provides more interactions between the building and city.
CHALLENGE:
My serious challenge was to do balance between economical factor and social demands where most of urban regulations are against it. I tried to design small units that all of them can reach to south sunlight (something that is a very important fact in our life style).
TEAM MEMBERS:
Design: Niloofar Niksar, Participants: Sara Ghafouri, Participants: Sara Anvari, Participants:Nima habibi, Supervisor: Afshin Hadian, managing construction: Behrang Bani-adam, managing construction: Pouria Jahanshad, Structure designer: Behrang Bani-adam, Mechanical designer: Ali Nosrati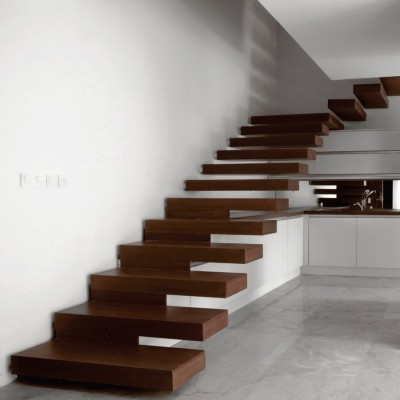 IMAGE CREDITS:
Image 1: Shahab Mokhber
Image 2-3: Ali Daghigh
Image 4-5: APouria Jahanshad
STUDIO:
Mostafa Niksar
PROFILE:
This company involves in research, design and built in the fields of architecture and artistic work.
AWARD DETAILS
Winner- No.12 Residential Building by Niloofar Niksar is Winner in Architecture, Building and Structure Design Category, 2014 – 2015.
Residential Building in Tehran images / information from A' Design Awards
Location: Tehran, Iran, south Asia
Iranian Architecture
Iran Architecture Designs – chronological list
Contemporary Iranian Housing Selection
Rouzan Housing Mosala Street, Isfahan, central Iran
Design: Sayed Hamed Jafari Architect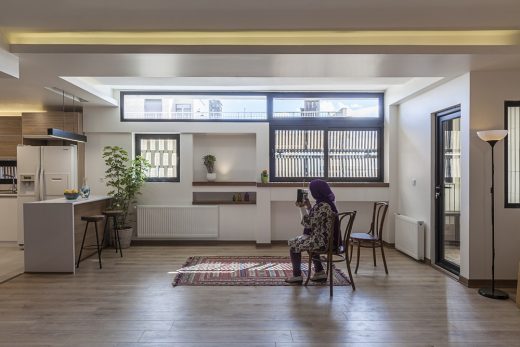 photographers : Negar Sedighi, NS photography
Rouzan Residential Building Isfahan
Orsi Khaneh Building in Tehran
Design: Keivani Architects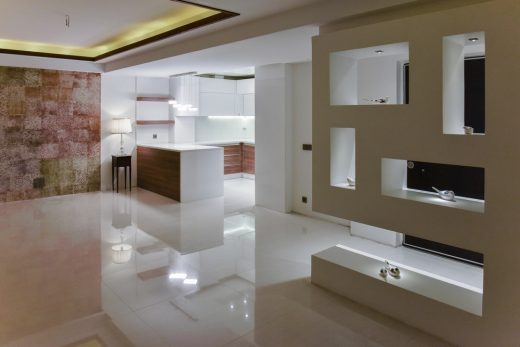 photography : Parham Taghiof – Nima Keivani – Hannaneh Fadayi
Orsi Khaneh Building in Tehran
Safavieh History Museum Ardabil
Website: Niloofar Niksar Iran
Comments / photos for the Residential Building in Tehran page welcome